The faithless weekend
Hey y'all, I've just finished the first day of competition at the shooting event I'm attending this weekend. I'm a little tired to be honest, have a few protesting muscles and yet another day of running and gunning ahead tomorrow. It's been a lot of fun though!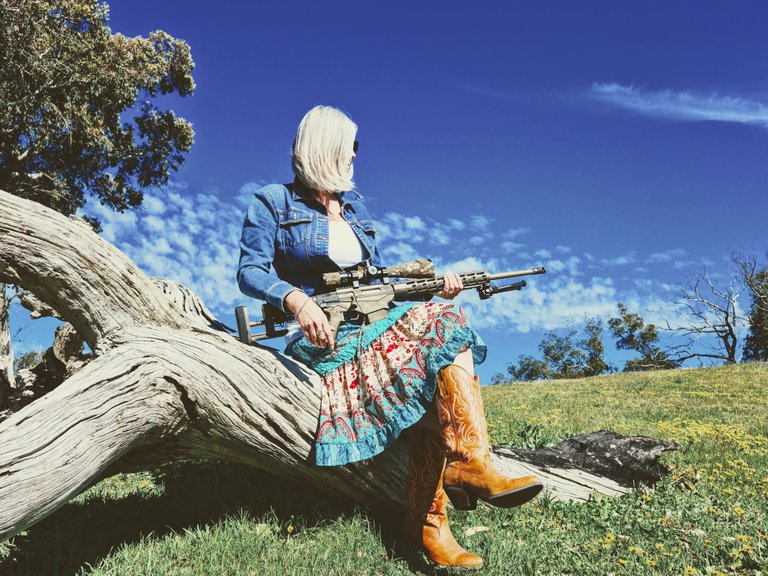 I've been shooting well, fast and accurately, and my strategy on each shooting stage has been sound; An important element in doing well at practical shooting.
The shooting stages are designed to present challenges and various ways to complete them; Depending on the shooter's skill, and the firearm being used, there's always multiple strategies possible, some better than others. The key is to get the strategy right, but have the flexibility and presence of mind to adapt if things go wrong; Exactly like one would need to do in the field; Real-world situations are fluid and ever-changing. That's what practical shooting is all about, recreating real-world scenarios in a controlled environment.
Missing a target, gun malfunctions, forgetting ones' strategy or simply succumbing to time-pressure can change the way the shooter needs to proceed and making swift changes and proceeding confidently is a key focus. Those who adapt and overcome rise through the rankings.
I took a sneak peak at the results so far and I'm sitting second overall, by just a few points, but keep in mind I'll ultimately be excluded from the results altogether.
As one of the event organisers I'm ineligible to get a placing. Well, I'll get a placing but will be removed from the list prior to the rest of the competitors seeing it. I'm shooting for fun this weekend so I don't really care - It's all about giving the entrants a great shooting event and weekend, and having a little fun myself.
I'm faithless this weekend, meaning my wife Faith stayed home; She's recovering from an operation and I've been on nursing duties although secured a pass-out to come up here and compete. Her mum is looking after her at the moment. In truth, Faith insisted I come out here, she knew I needed a break - She's a champ. I've just gotten off the phone to Faith and she seems a little flat to be honest and I asked her if she wants me to come home but she said, nah, stay up there and kick ass. I'm keen to be home though.
After pack-down Sunday late-afternoon I'll be hitting the road for the three hour drive back home which I look forward to - I like driving and, whilst I'd rather Faith was in the shotgun seat beside me, I know she's waiting at home for me to return...Hopefully with snacks...A good reason to get there quickly - Her, not the snacks I mean. 😁
I hope you guys have been having a great weekend doing something fun also. No matter what you've been doing, or will do this weekend, I hope y'all are doing it passionately - There's no other way really.
Get after it and own the weekend y'all.
---
Design and create your ideal life, don't live it by default - Tomorrow isn't promised.
Be well
Discord: galenkp#9209
Subscribe to THE PEW, a hive community for all things firearms, archery, hunting, airsoft, paintball and prepping related.
---
---