The Thursday kind of Wednesday
Wednesday isn't my most favourite day of the week however it's way better than Tuesday and massively better than Monday - It marks the downhill run to the weekend you see, and so deserves to be well thought of. The good thing about today, this particular Wednesday, is that I have Friday off and so this Wednesday is actually my Thursday, whilst still being Wednesday at the same time; It's a Thursday kind of Wednesday therefore.
I spent the first part of today at the hospital but I don't want to talk about that just yet. I came home and after some work calls and emails decided it was time to get my load out squared away for the weekend -I'm shooting a two-day practical shooting event this weekend as I've written previously.
The load out, the equipment I'll take, is quite basic for this event. It's a rimfire rifle competition so there's not a lot of technical gear required - Basically the firearm, spare magazines, ammunition and a shooting bag. Ok, a few more things that that, but not much.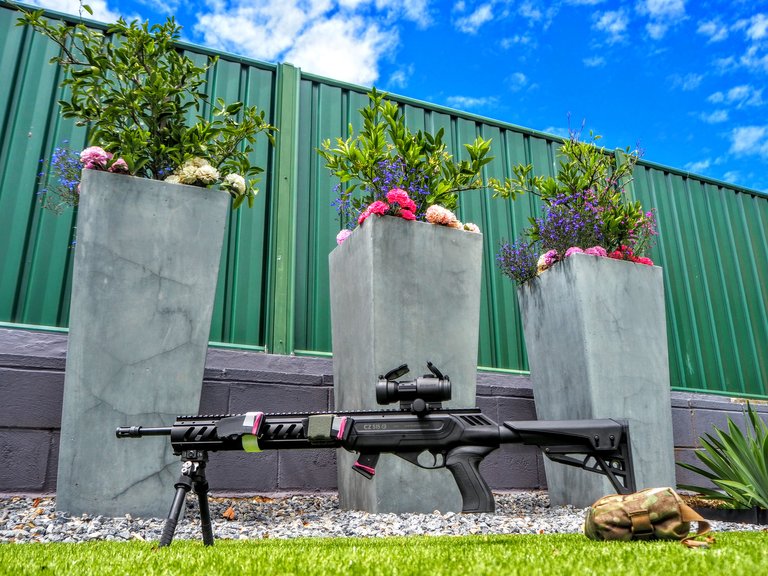 There's the rifle I'm shooting above, pictured just now in a corner of my back yard. It's the CZ 515 .22LR and so far it has proved to be a great rifle system. I've put countless rounds through it and am yet to have a magazine feed issue or jam-up which is unusual for most .22LR's.
I'm running the Aimpoint 1:1 red dot scope on it which is great for run and gun stages but the 1:1 scope means there's no magnification so at longer range it's a liability. It's an ultra fast rifle to shoot though so what points I lose at long range, only a couple stages of the event, I'll gain on the closer-range run and gun stages through the time saving. (Scoring is done by dividing points by elapsed time to gain a hit-factor as the score, comstock scoring method, so faster times are rewarded.)
You can see one of the magazines inserted and two more affixed to the barrel shroud; This is done for ease of access through the run and gun stages meaning I can drop the spent magazine, grab and insert the fresh one without fumbling through pockets...A good time-saver.
You will probably note the pink rubber bands around the base of the magazines also; It's there for identification purposes and to make them easier to see once I've dropped them on the ground. This event is held in scrub-land, the outback, rather than on a developed range and so they can be hard to find. Just a little trick I picked up a while ago.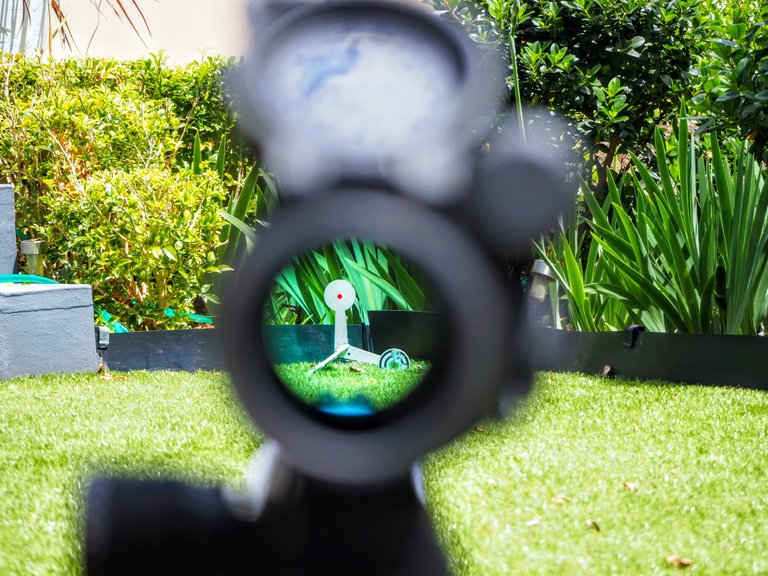 Above is a shot of what I'll be seeing through the scope. The red dot is adjustable from 1 MOA down to almost nothing and the intensity diminishes as it's adjusted down also.
For run and gun stages I'll shoot with the larger dot, full intensity and with both eyes open. It's a basic point and shoot scenario. Whatever the dot is sitting on is basically where the bullet will land. Of course, shooting skill comes into it, it's not a laser-guided targeting system. If the operator pulls the shot when triggering the bullet will stray. The red dot simply allows for fast target acquisition. This is similar to what military and law enforcement operators use in close-quarters, room-clearing and the like, although laser dots are utilised also.
During the longer-range stages I'll drop the dot-size down to very small and shoot the best I can although I'll not excel due to the lack of magnification as mentioned. The smaller dot is required as the 1 MOA dot may totally obscure the target making aiming impossible. These stages will be shot using the bipod and shooting bag you see in the top image and in the prone position.
Just a note on the target sizes...Most of the targets at long range are slightly larger although some are incredibly small. There will be a KYL rack stage (know your limits) with three racks set at 25m, 50m and 90m. Each rack has eight targets hanging on it with the largest being 20 centimetres in width (0.787 inches) and the smallest of 4mm in width (0.157 inches). That's very narrow, roughly the width of two matches.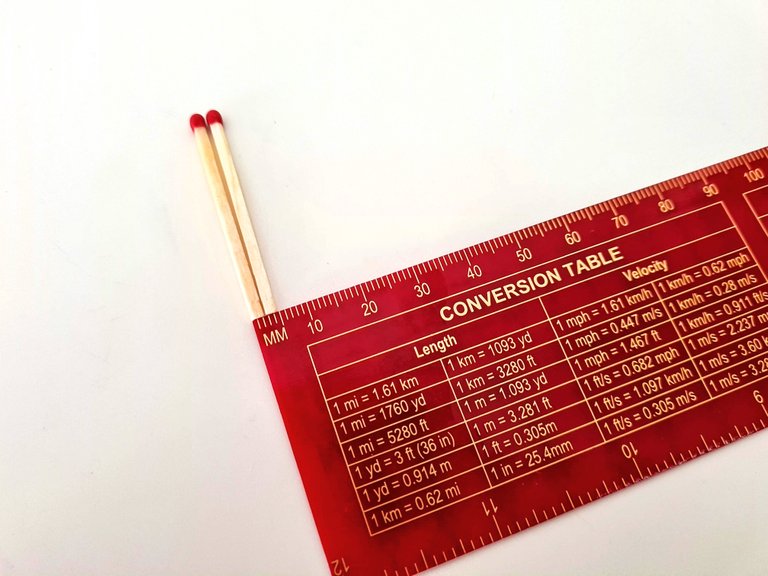 The KYL stage is designed to be diabolical for all the competitors and it's going to be a nightmare for me with no magnification; At 90m I won't even be able to see the targets. The 50m range will be fine generally, although still difficult.
Essentially the shooters will have a time limit or two minutes to hit the targets in any order they like, but must only hit each target once. After two misses the stage will end whether there's remaining time or not. If you do the sums that 5 seconds per shot over the 24 targets which is not very much time. No one will clean this stage - It's designed that way.
Anyway, that's about it for now. I've got my kit packed and am ready to roll on Friday; All I need to do is throw the guns in and leave. I say guns because I'm taking my shotgun for a little fun too. As one of the event-organisers I have to be there Friday to set up and I'll grab some photos and all for a post next week...After we set up on Friday we'll have a play with the shotguns shooting clays.
For now I better get back to pretending to work for my day-job on this glorious Thursday kind of Wednesday.
Later y'all.
---
Design and create your ideal life, don't live it by default - Tomorrow isn't promised.
Be well
Discord: galenkp#9209
---
---