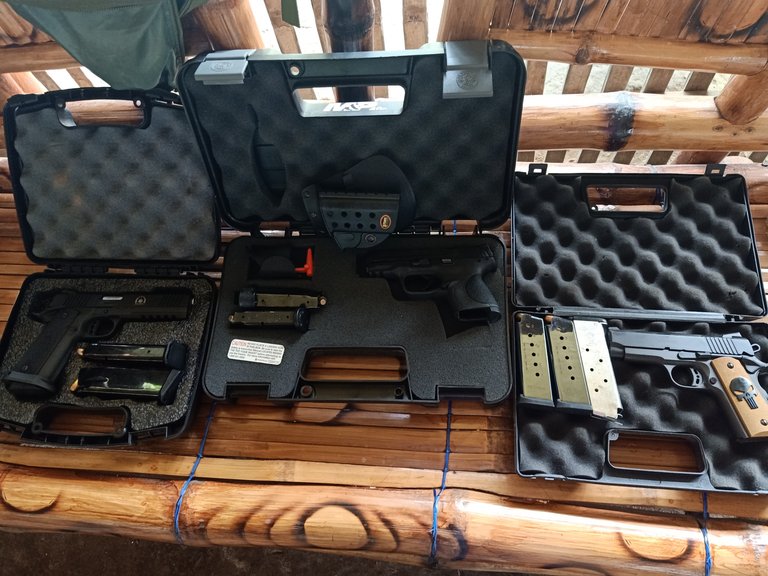 I'm not a gun enthusiast so i don't know what these guns are called, but i do like looking at them, since i find it cool. These guns are owned by my uncle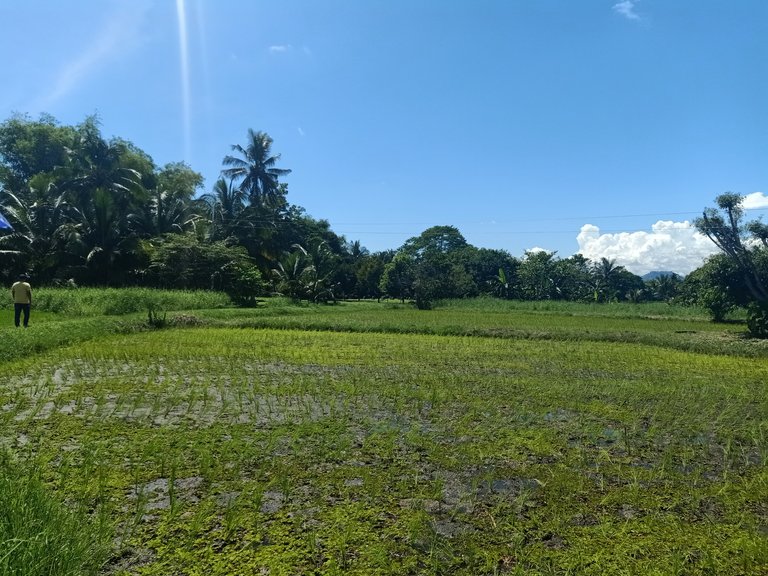 My father and his cousins planned to meet up here in the firing range located in Mailag Dabong Dabong at Perez Gun range. I asked my father if i can tag along to experience how to hold a gun and try to shoot, and he agreed.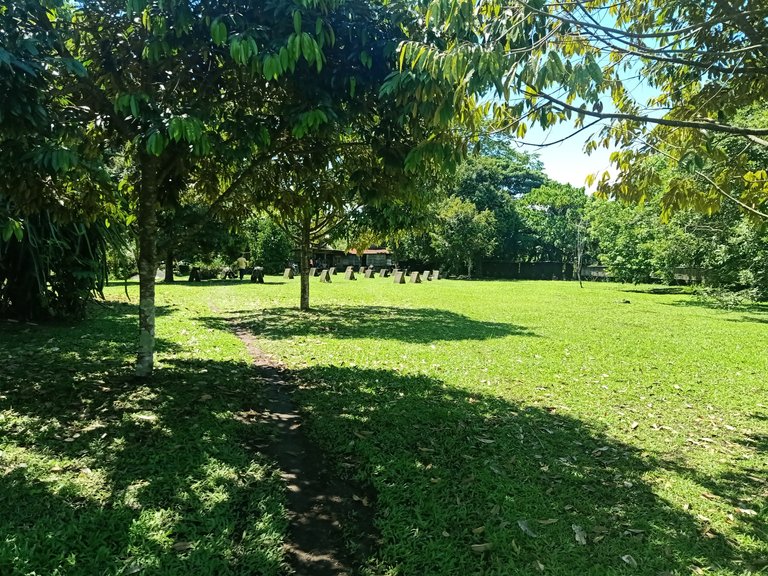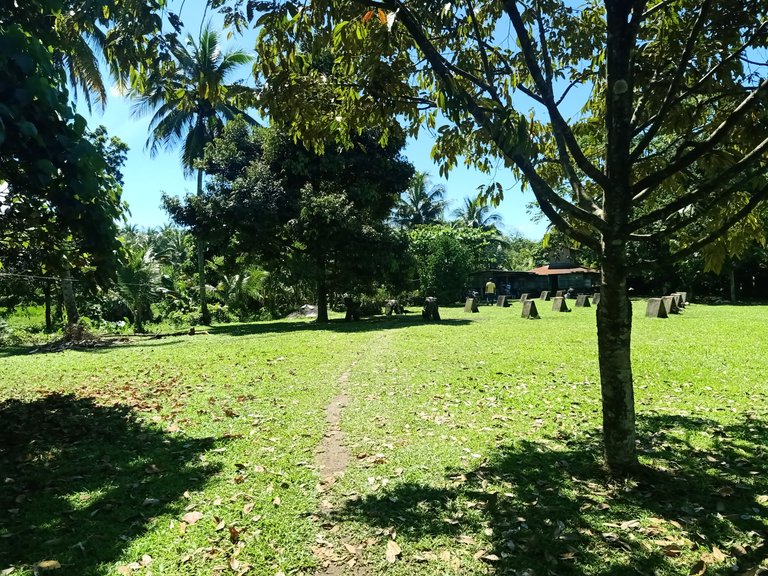 With so many chicken seen in the place, i can tell that this is a farm owned by sir perez which he also made it as a shooting range.
As we got closer to the place, we could hear gun shots, it was my first time hearing it up close and honestly i was frightened but then i got used to the sound of it.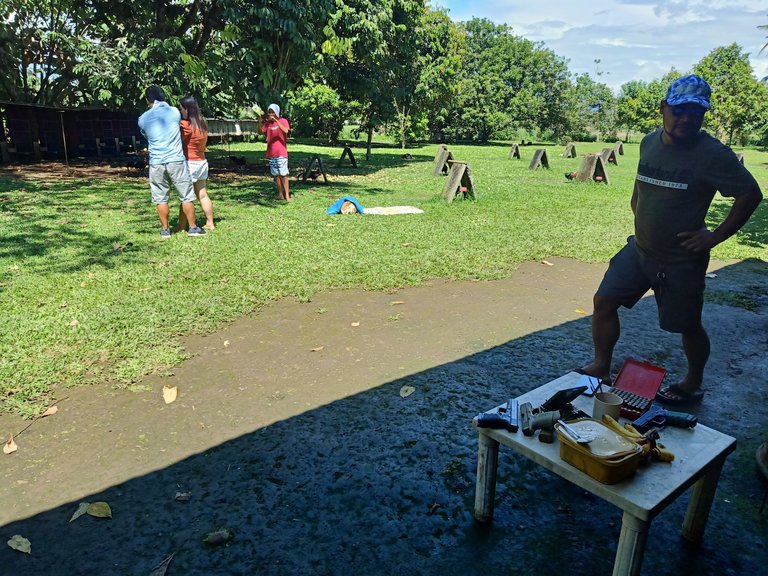 Other than me and my mother, there were other womens who tried firing, they were very calm and cool with the shooting..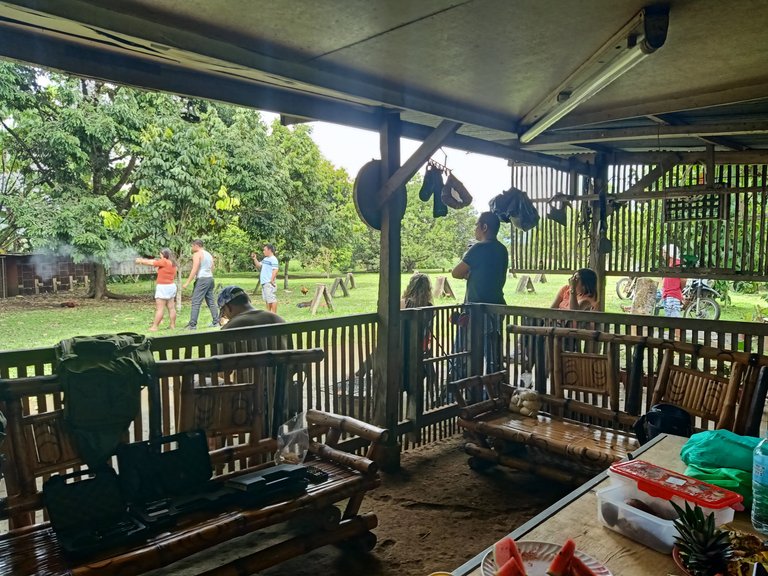 When my father said it was my turn, i refused to do it, hahah i was very scared but my brother kept convincing me to try it since our mother bought us bullets to use that cost 15 pesos (0.31 USD) per bullet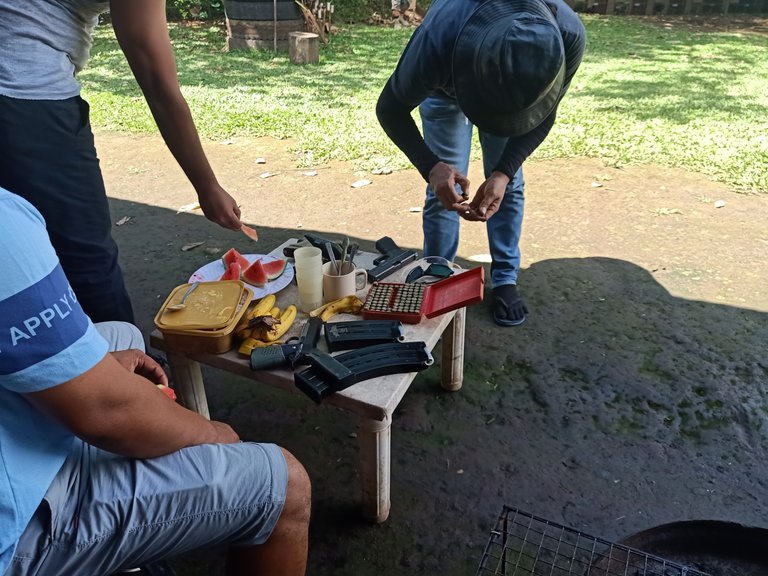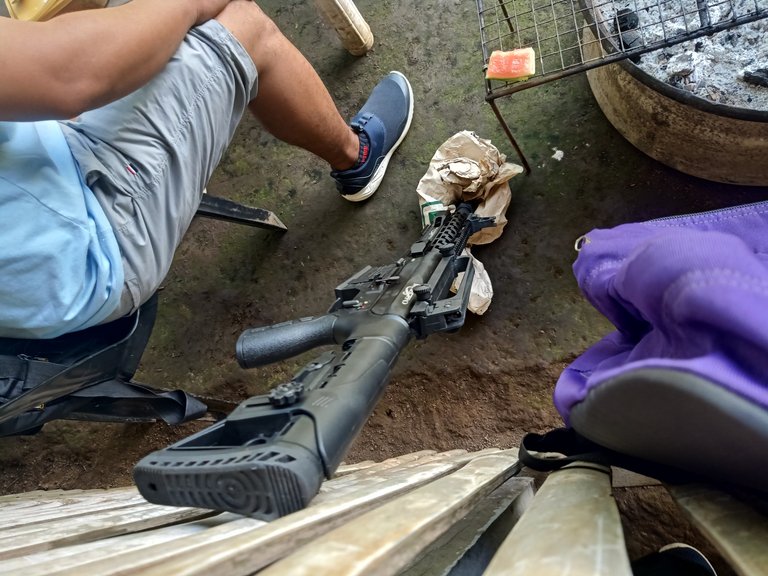 There are other guns to try but i would just try the small one which they call a 45 pistol
After shooting, i feel like I'd go deaf from the sound of the gun and I think it will be my last time trying this out, hahaha but it's a good experience for a first timer like me.
THANKS FOR READING :)