Great morning at the range. The highlight was testing new .338 Lapua Magnum load and getting it on-target at 100 yards. 5 Shot group in one large hole! Definitely one of my better days.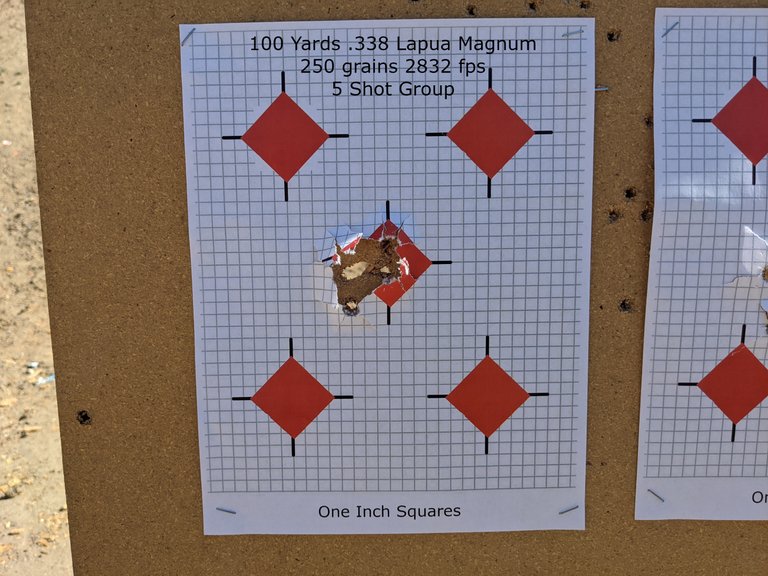 Now finally ready to start stretching it out. My goal is to have it shooting solid out to 600 and beyond this summer. Also had time to play with the .30 cal PCP rifle at 100 yards and test the .22 Ruger 10-22 at 100 yards. I had the PCP zero at 30 yards, the Ruger at 50 yards.
The Strelok Pro distance adjustments were spot on for both. Dialed them in and right on the mark. Very impressed. I was also able to gather the ballistic chrono data on the Labradar to take the .338 out to farther distance next time. I'm still waiting for the Kestrel to be delivered, was supposed to come yesterday but then got delayed delivery message. Very sad I wasn't able to use it today, even though the wind was light.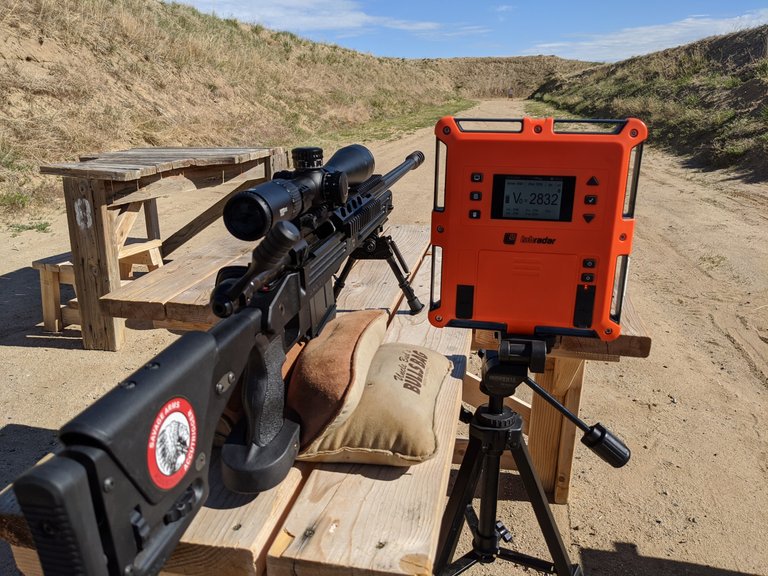 Not sure if you'll be able to read the graph from the LabRadar. I love this chrono, it shows the speed at muzzle and at 25 yard increments as well as the FPE at the various distances. These measurements were taken while shooting that group. Key points: 2831 fps. Standard deviation 5 fps, extreme spread 13 fps. 4450 fpe. - was still travelling 2700 fps at 100 yards.