I finally received the Stock for the new Custom Ruger 10-22 build. This was the final part I was missing to complete the build. I'm very happy with the outcome so far. It took over 3 weeks for the stock to be shipped, and then of course delivery fell across a weekend to delay the actual delivery an extra day or so.
Then the fun started. My goal was to build a custom semi-auto .22 rifle that would shoot as/or more accurate than most bolt actions AND that would have a threaded barrel for the suppressor I have at the dealer awaiting the final federal tax stamp approvals to bring home.
This is the finished product.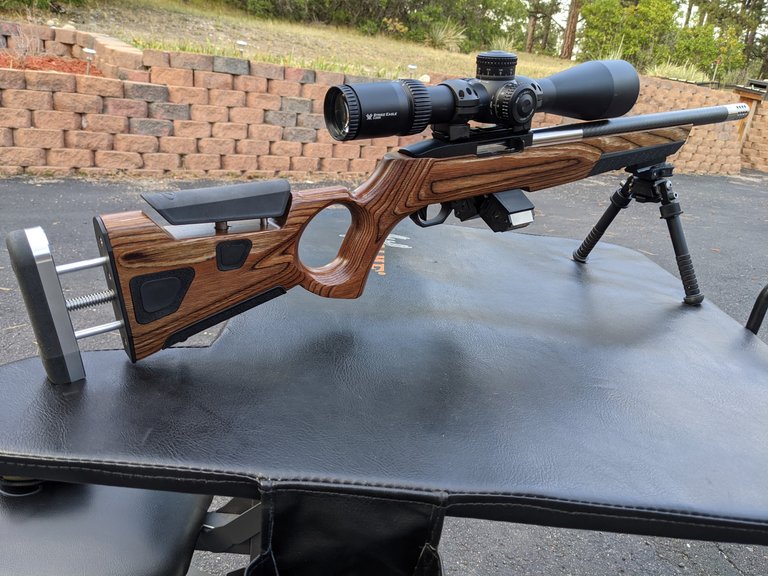 I started from a very basic Ruger 10-22 Tactical model that I picked up at local "Big R" farm store for a great deal, just over 2 Benjamins. This had a standard barrel, and plain, black composite stock.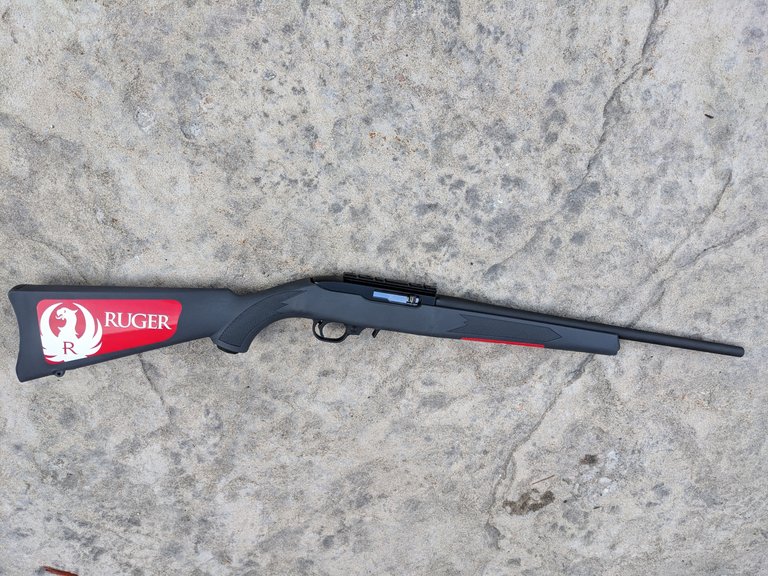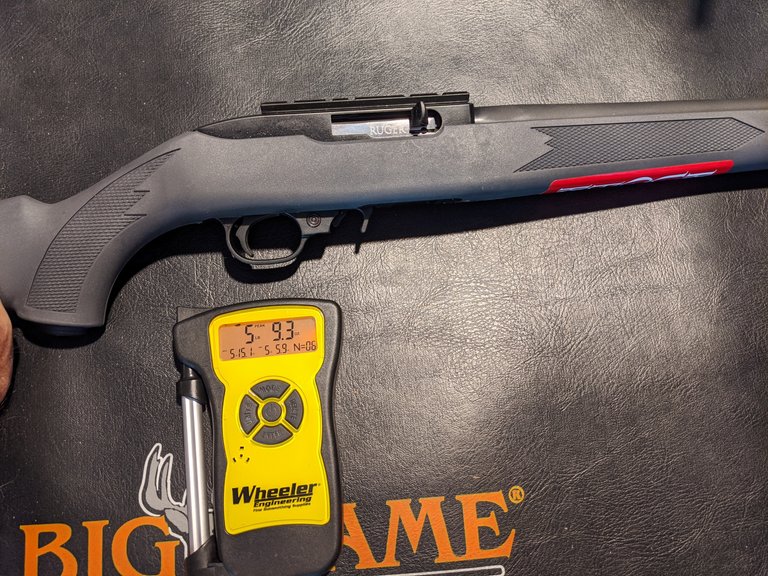 The original trigger was as expected, a pretty horrible 5-5 1/2lbs. Ok for a plinker I suppose, but not what I am looking for.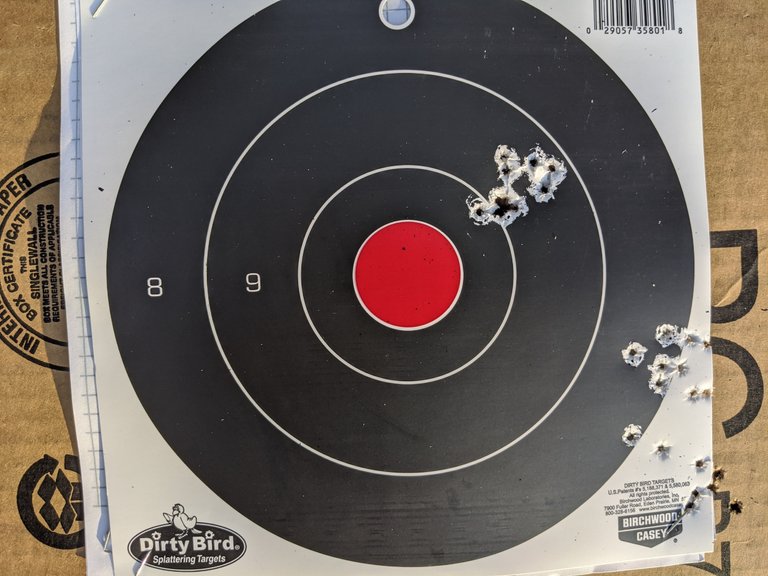 I did pop an old scope on it and shot a few magazines to have for comparison later. I have to admit that I was actually impressed with the performance of it out of the box at 30 yards.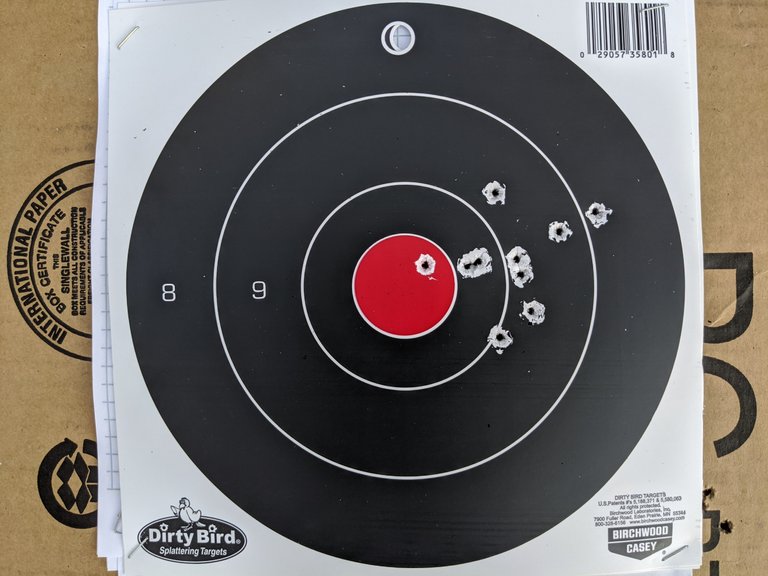 As expected though, it did start to open up at 50 yards. I didn't get a chance to test it any farther. It was already at it's limits from my standards.
So, first thing I did was order up the parts. I had been researching this for awhile, so already knew exactly what I wanted to do with it.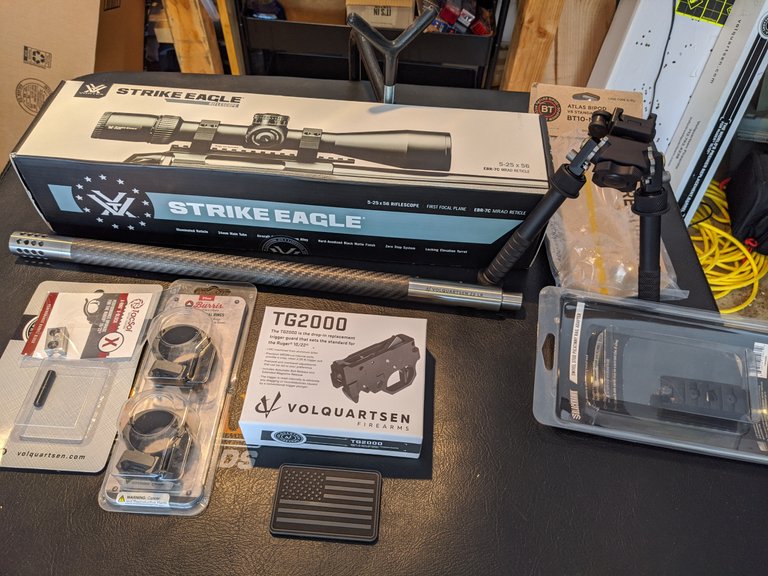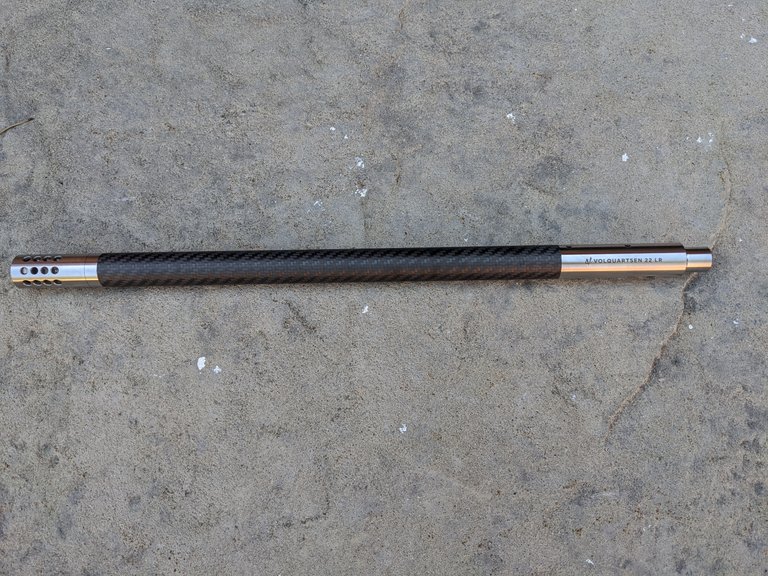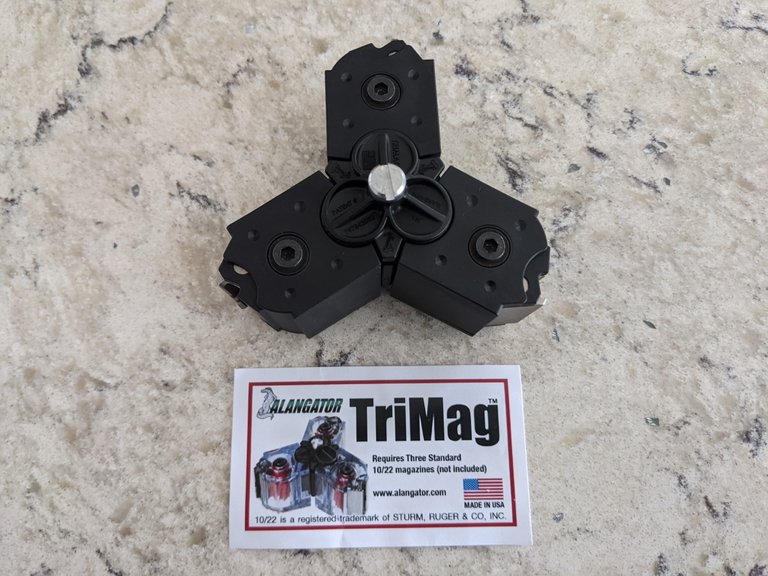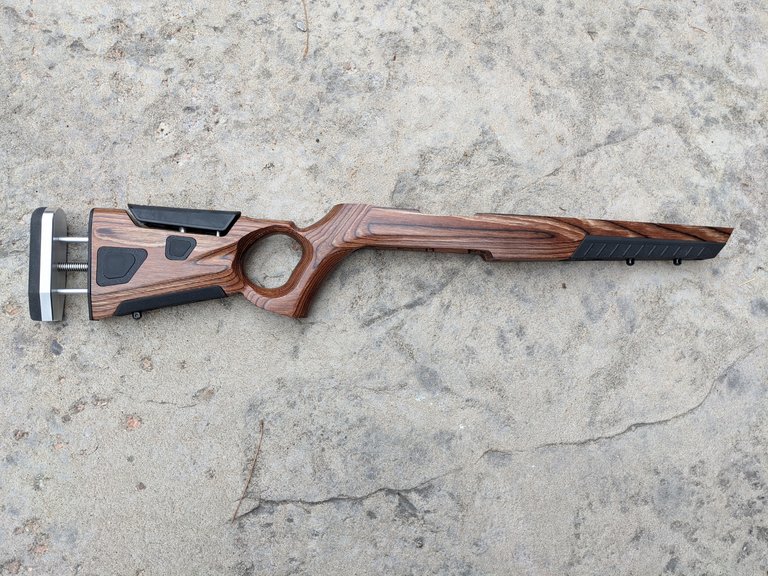 The List:
Volquartsen Match Grade Barrel - THM Tension Carbon Fiber .920" bull barrel - 1-16" Twist - with threaded barrel and compensator.

Volquartsen TG2000 Trigger Assembly - 2lb trigger pull, w/overtravel adjustment, auto bolt release, and extended magazine release included.

Atlas Bipod - I just love these more than any of the 5 other models I've owned.

Blackhawk slingswivel to picatinney adapter (so I can mount Atlas Bipod and switch between Olight).

TacSol VBlock - This supports the larger diameter bull barrel better than stock and supposedly eliminates "barrel droop" over time.

Volquartsen Recoil Buffer - This is just a synthetic buffer pin that replaces the stock metal pin. Helps to reduce wear, slide noise, supposedly helps accuracy by reducing the shock.

Burris Xtreme Tactical Scope rings - Maybe overkill on this rifle, but I just like consistency. I put these on all my rifles. I like them because they have 6 screws on each ring instead of just 4 like most others. I used to strip them out all the time before I learned to use a torque driver and that way I had extra :). Now I have them on my high-power rifles and just like them for consistency and spare parts.

AlanGator TriMag Adapter - There are a few models of this type thing out there. I like this one because it just clamps three of the standard 10 round Ruger BX mags together, without having to take them apart, reconfigure, etc. which also allows them to be removed in just seconds if a single mag is desired. This is needed in my state, because some of the political idjits enacted a new law a few years ago that limits our magazine capacity to 15 in Colorado. My preference would be two of the 25 round mags that couple back to back with each other. This however proved valuable. California just won a court case to remove their mag capacity restrictions. As soon as that is finalized, hopefully more of our states will follow that lead.

Vortex Strike Eagle Scope - 5x25x56 - First Focal Plane (FFP) MRAD - I switched to using MRAD and FFP scopes about 2-3 years ago and will never go back. I just love the easy MRAD calculations (once I learned it) and love even more the direct correlation capability of the FFP scopes at any zoom value. This is certainly not the best scope on the market, but imho it is one of the best bang for the buck values out there. To get better you will have to double or triple the cost. These also have lifetime warranty that is transferable. I now have several on different rifles. Everything from pellet rifles, to this .22 all the way up to .338 Lapua Magnum. Again I like consistency, and can't afford to put a 4K Kahles on all (but wish I could!). I find these the best compromise of cost, reliability, performance and warranty.

Boyd's AT One Thumbhole stock - I not only liked the look of these (they are available in all kinds of color variations), but I like the traditional wood look and feel combined with the custom target features. Notice the adjustable length buttstock to adjust pull length, as well as the adjustable comb height at the push of a button. Slick. Also a great choice for young shooters to grow into starting with it collapsed and then extending as they grow older. There's also an extension version available for those with really long arms. I did have to do some minor fitting of the stock, just a very little bit of dremel and sanding for it to fit properly.
Here's some additional pics of the finished product and other stats:
The original version with the synthetic stock was 4.3 lbs as listed on their website.
My custom version with the bull barrel and custom stock weighs 6.2 lbs. bare without accessories.
Fully configured with custom wood stock, scope, bipod, rings and mag mine now weighs 9.4 lbs. and is 35" long, 37" with the compensator.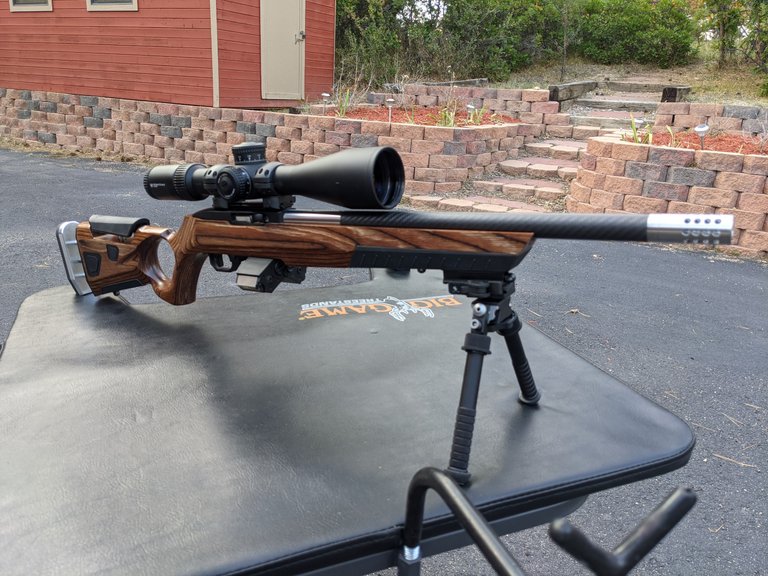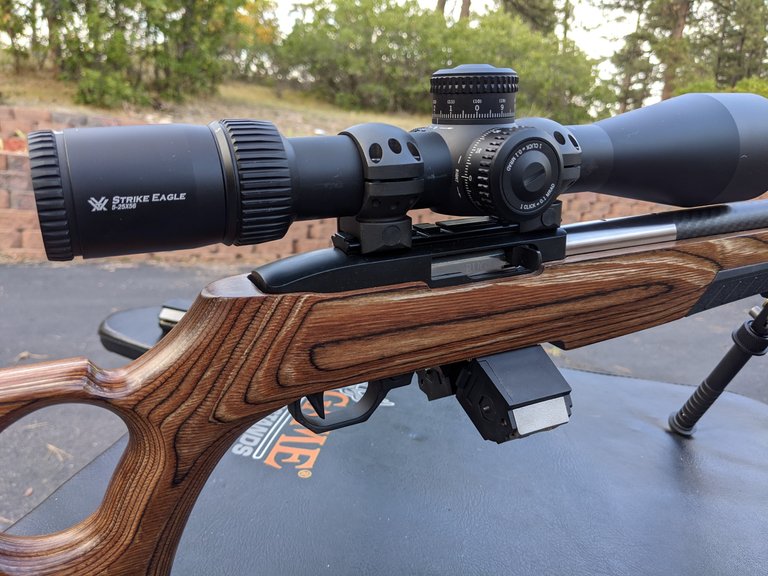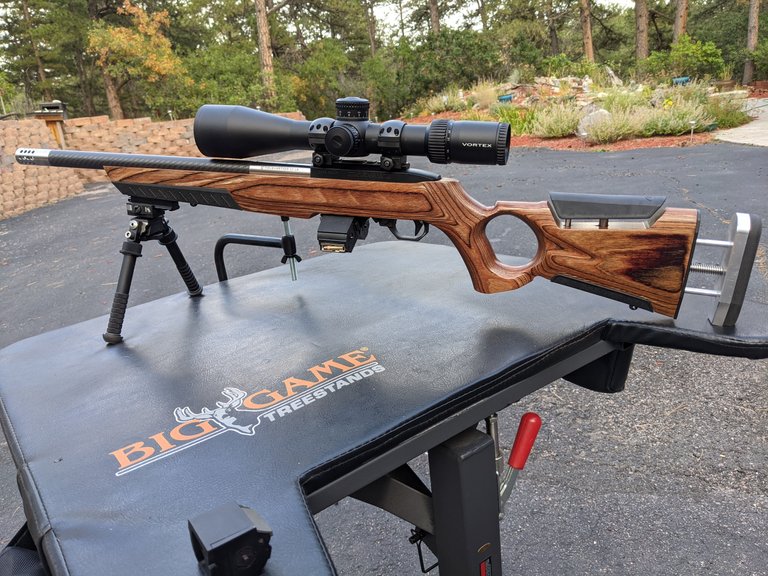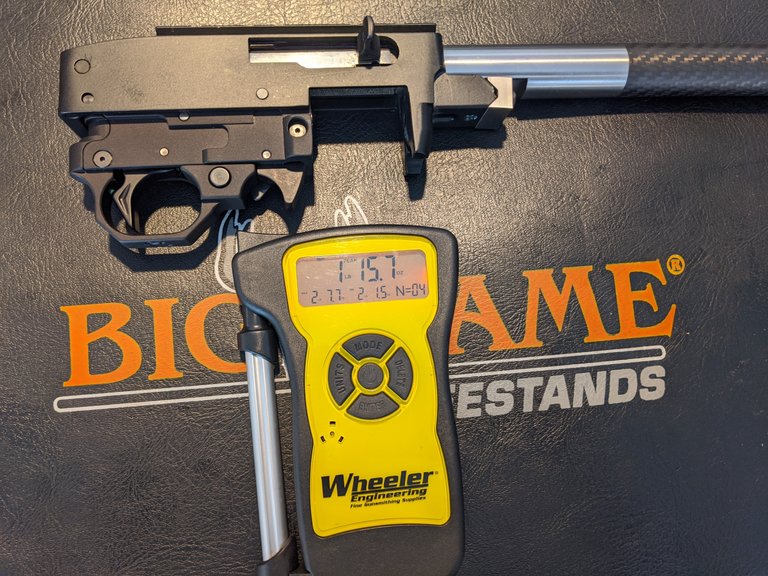 The new Volquartsen trigger ended up between 1lb 15 oz and 2lb 7oz. Right on the money.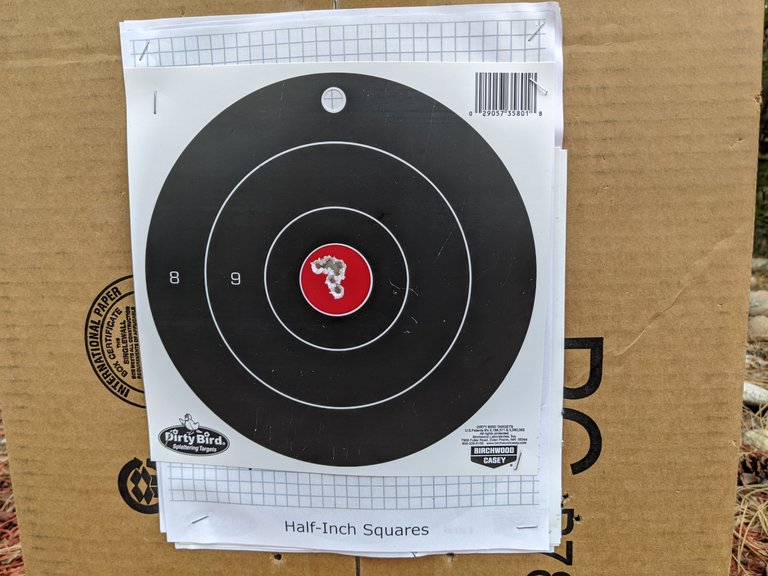 As expected, the groups are better than the stock model. Here is the 30 yard version, definitely better than out of box.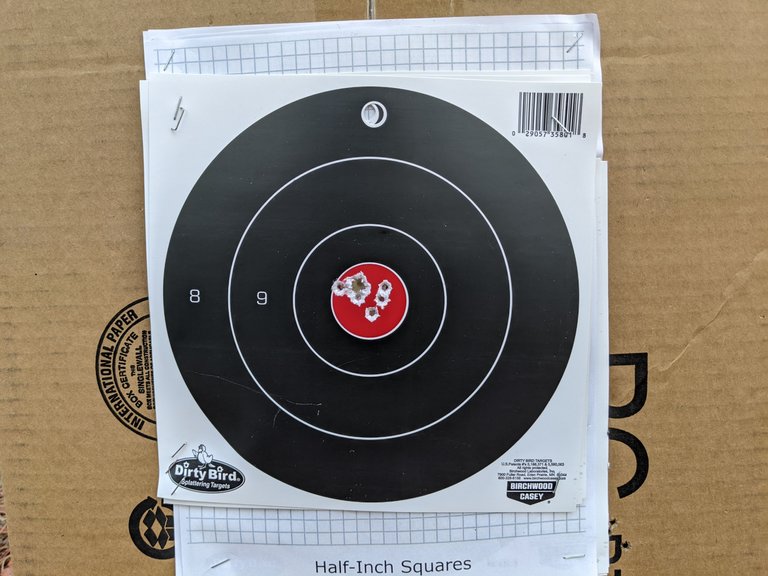 The 50 yard target is a big difference. I can't wait to get the customized version out to 100 yards to test and do some scope cam videos. This is with 38 grain CCI MiniMag Hollow Point ammo. Pretty much my go to favorite all around .22 ammo as it does ok for target, and well for hunting. I am very interested to see how this does with both CCI standard velocity (generally even more accurate), some even higher fps CCI Velocitors (my other rifle likes them), and then to test out some other target loads like Eley and others as well to see if I can get that legendary one hole group. My focus is usually on loads that also have good terminal performance, not just paper punching though.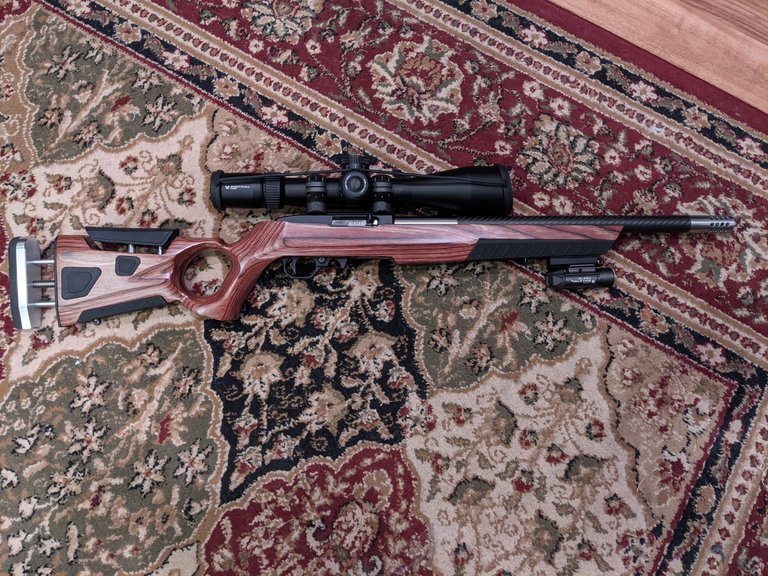 One of the reasons for the sling mount picatinny converter is not only do I love the Atlas Bipods which do not currently have a sling mount option available, but by using the picatinny conversion, I can also swap out the bipod to my other rifles, or swap in one of my Olight flashlights for night time varmit removals by just flipping the lock handle on each.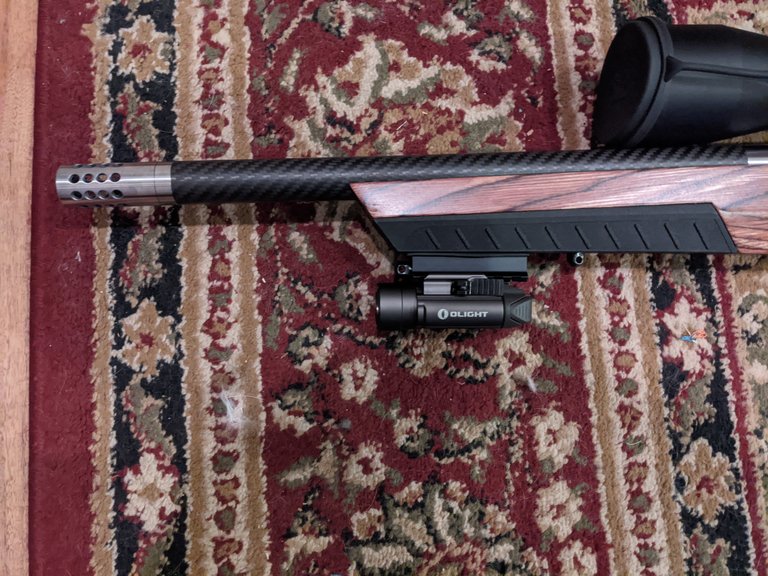 Very handy. I'm excited to try some night scope-cam and rapid fire/doubletap videos with this, stay tuned and follow for more.
Enjoy!
@ksteem