Kimber Gold Combat 45 conversion to 460Rowland
After hearing of a new V2 Recoil damper kit for the Mighty .460 Rowland. Be sure to Check out the video of 3 shots with .45, then 3 shots with .460 Rowland out of the same magazine. Even though I have the kit already installed in my Glock 21, this newer recoil reduction system looked amazing.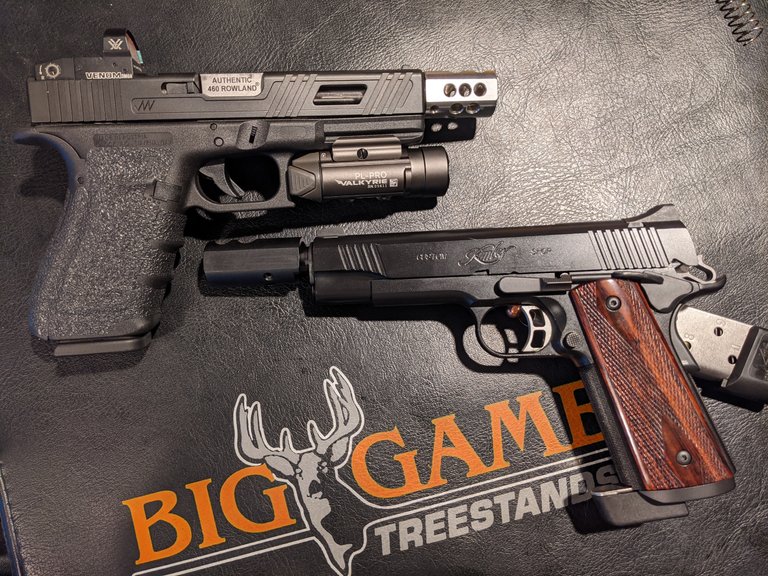 I just had to order the new .460 Rowland 1911 conversion kit with the new v2 recoil damper for my Kimber Gold Combat Pistol. The kit came today, Oct. 8 after ordering Oct. 2 (wow!). Well of course I couldn't wait and had to install the v2 damper and custom spring kit before dinner. So here is my Kimber Gold Combat 1911 .45 conversion to .460 Rowland.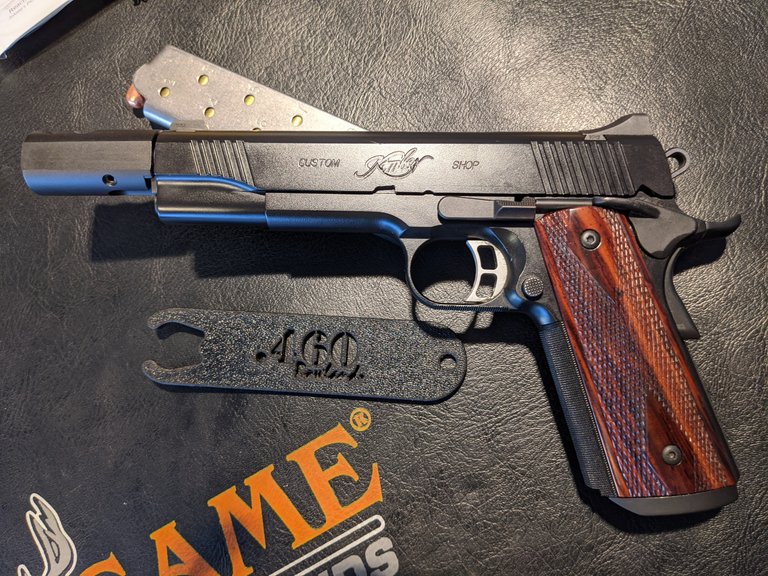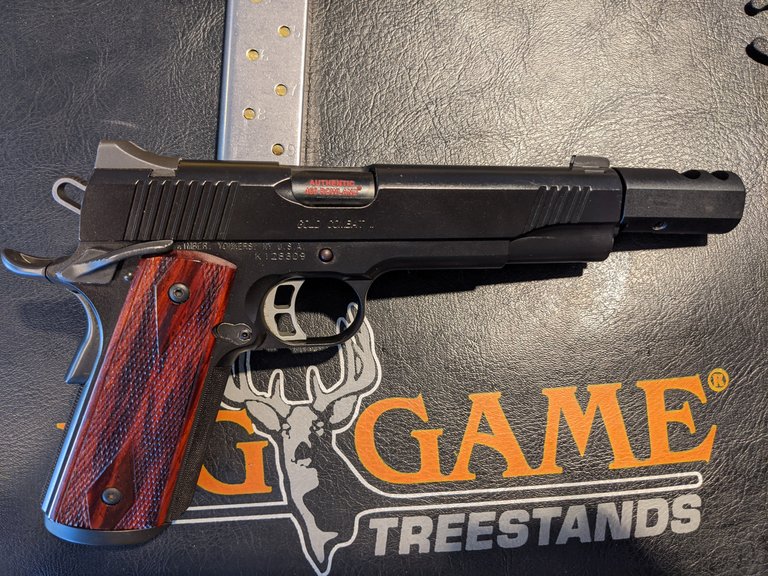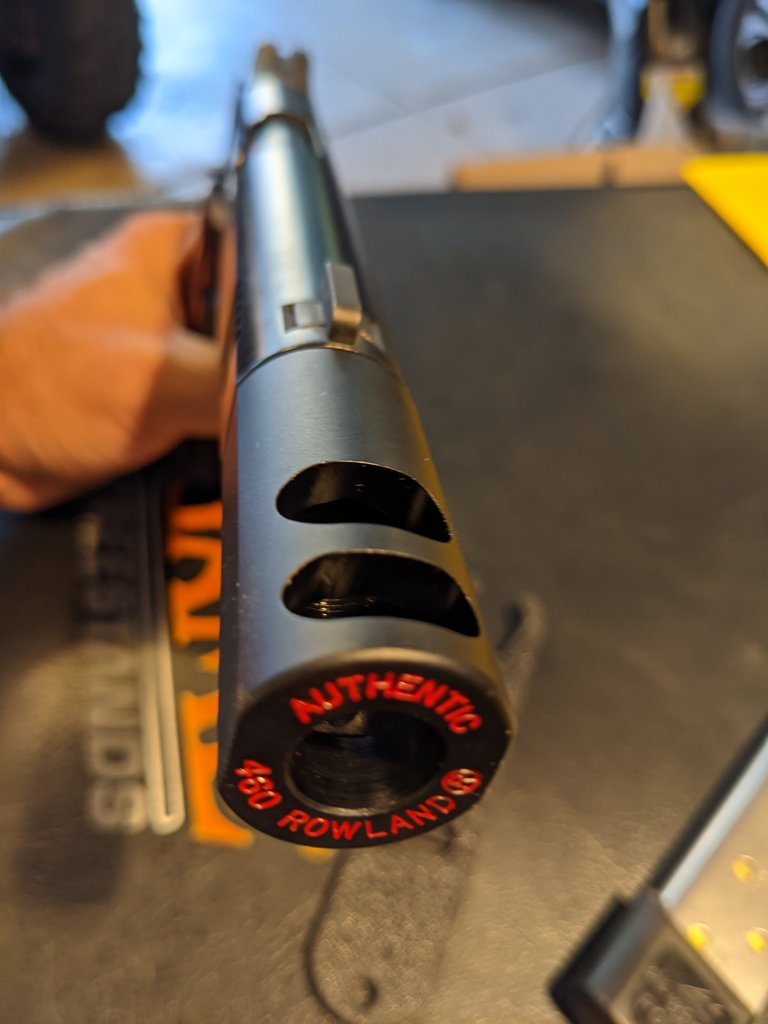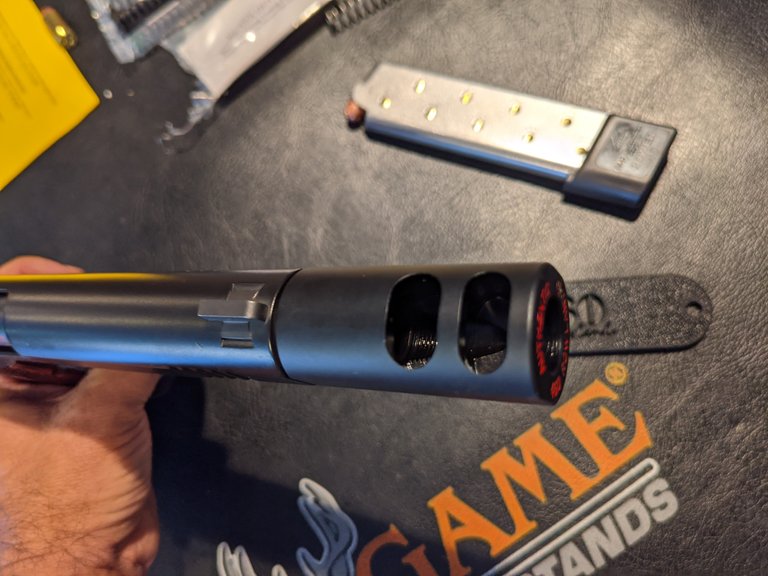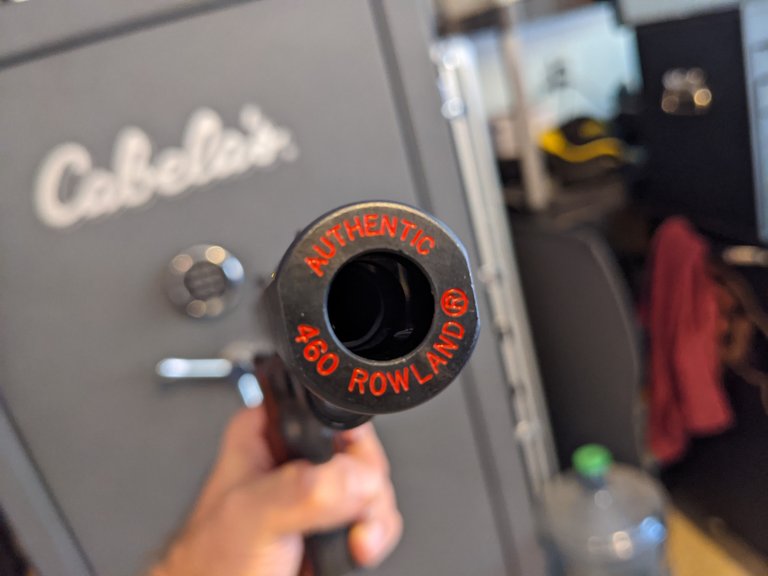 Simple, 5 min install if you are familiar with 1911 takedown, longer if not. Easy to switch back to original by just swapping barrel and spring back. Base kit (Threaded Barrel, spring and Comp) only three and a half beaners, but more with the V2 damper and extras.
I haven't been to the range yet, but did a quick function test. So far, works as advertised. Check out the video of 3 shots with .45, then 3 shots with .460 Rowland out of the same magazine.

The recoil with the v2 damper and custom spring (-2) feels pretty dramatically reduced from the recoil out of my Glock 21 conversion. I will do some side by side comparisons and targets soon.
Loving it so far, amazing mod, even if a person only wants to shoot the reduced recoil .45 out of custom "Dura-Match" grade barrel. I love the option of target shooting with the recoil reduced .45, then just load up another mag for Bears!

For all you 10mm and 44 Magnum fans, check out the ballistics table at the end. I guarantee you will love this, MUCH less recoil than an uncompensated 10mm, and of course no where near the brutal recoil of 44 Magnum revolver, even though outpowers some of the factory 44 loads (not all the Underwood, but close). Supposedly the 1911 long slide models do not need the compensator to tame the recoil or protect the frame if they have the V2 recoil damper. They recommend using the comp with the standard 5" or shorter versions.
Lots more info and videos on the 460Rowland web site.
I'll bet you can guess where I'll be this weekend!
---
---