So to go along with my shooting and martial arts, I also enjoy knives. Standard utility folders for sure, but I also enjoy just good craftsmanship and looks as well.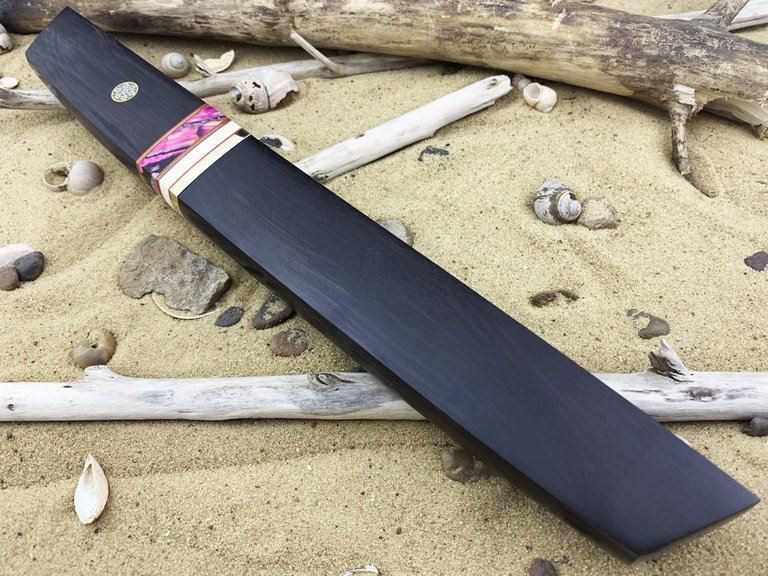 This is one I bought just for looks. It's a Japanese mini-sword style, and I love the custom fit wooden sheath as well.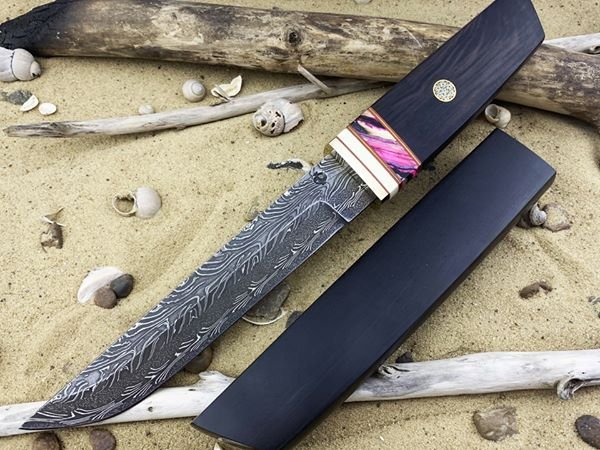 Nice damascus blade, and handle insert. Came with some kind of certificate from Russia.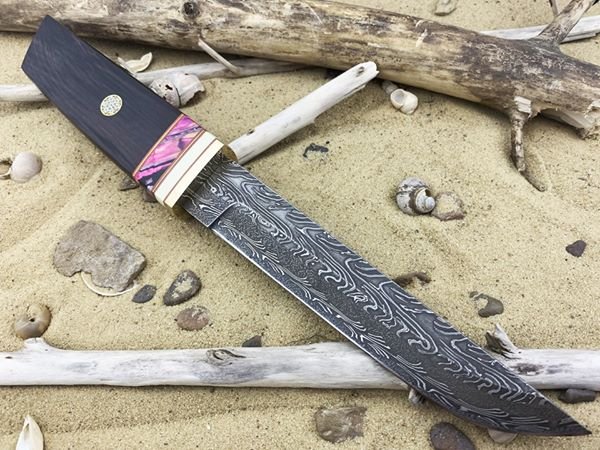 It's 11 1/4 inches overall with a 6 inch blade.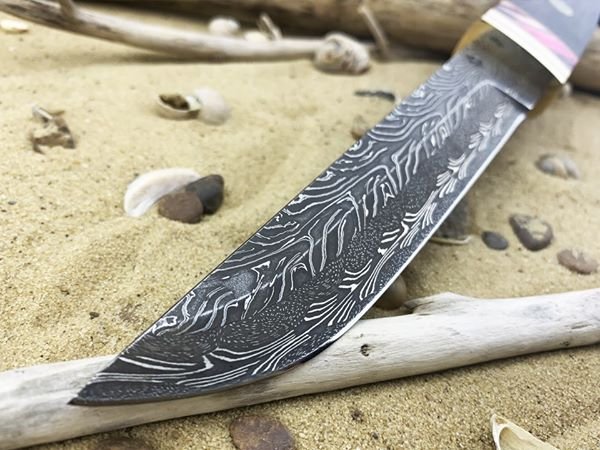 I just love the design etched into the steel.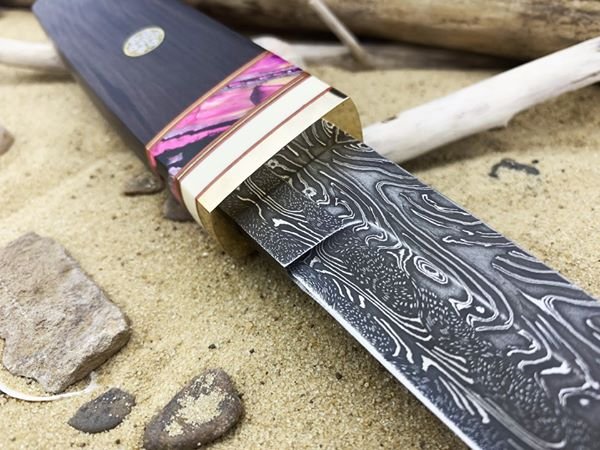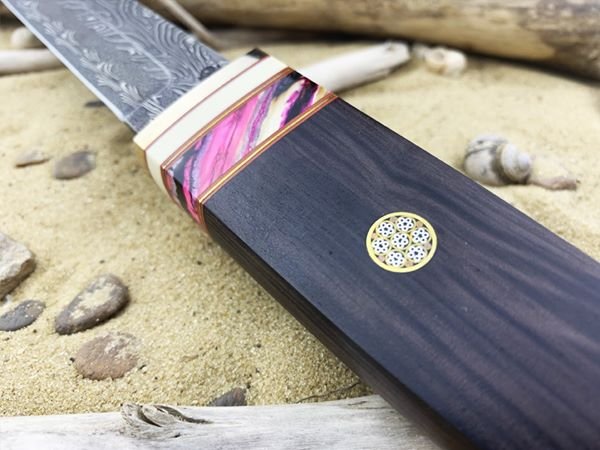 And the handle inlay is just a bonus. Putting a little finer edge on it today.
I think this will make an outstanding letter opener to keep handy on my desk!