Build complete! (Well maybe, still debating on 10 inch volquartsen barrel or suppressor). Pistol is a Ruger Mark IV Tactical .22/45 with a lot of mods. This is called a .22/45 because it is a .22 caliber, but with a 45 style grip.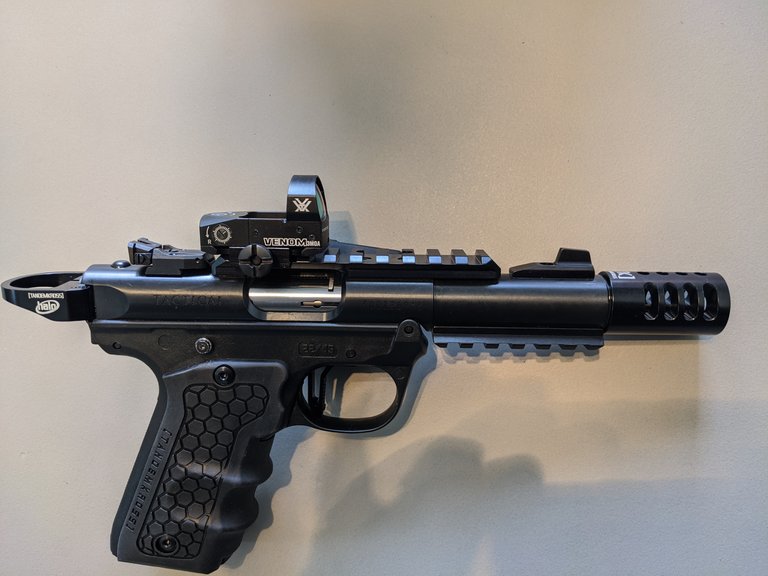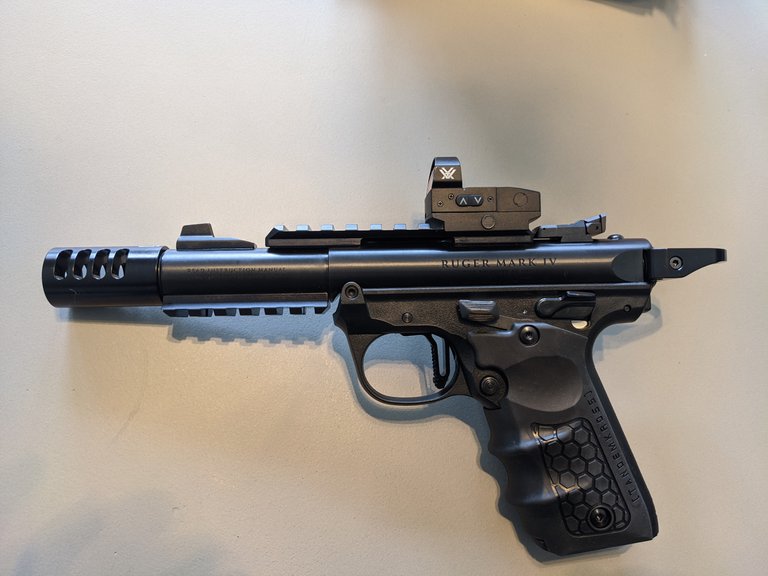 The Volquartsen internal spring/sear/etc. kit and TandemKross Flat trigger reduced trigger pull from stock 2lb. 13oz with a lot of creep to a nice 1lb. 11oz with adjustable pre and post-travel that really cleaned up nicely.
The pic below shows the original pistol before mods, stock trigger, and the heavy trigger pull.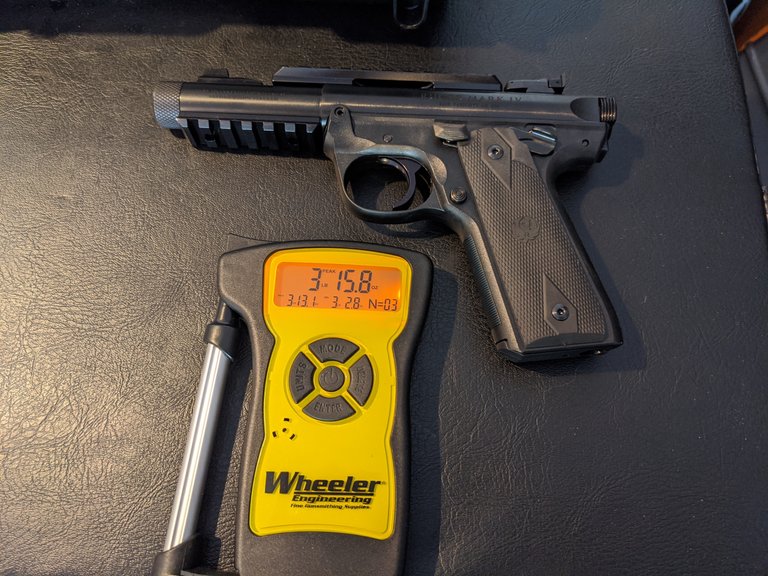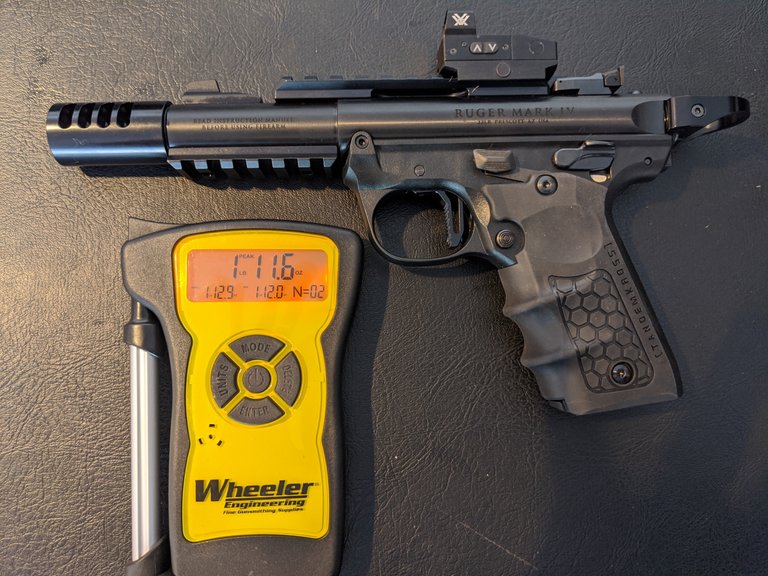 Ahh, now that's a better trigger pull. I Like the new Hive grips. Initially l wasn't sure I would be a fan of the Halo ring, but after using it, I must say I like it. Would be really good in competition or timed events. 200 rounds so far without a singe hiccup.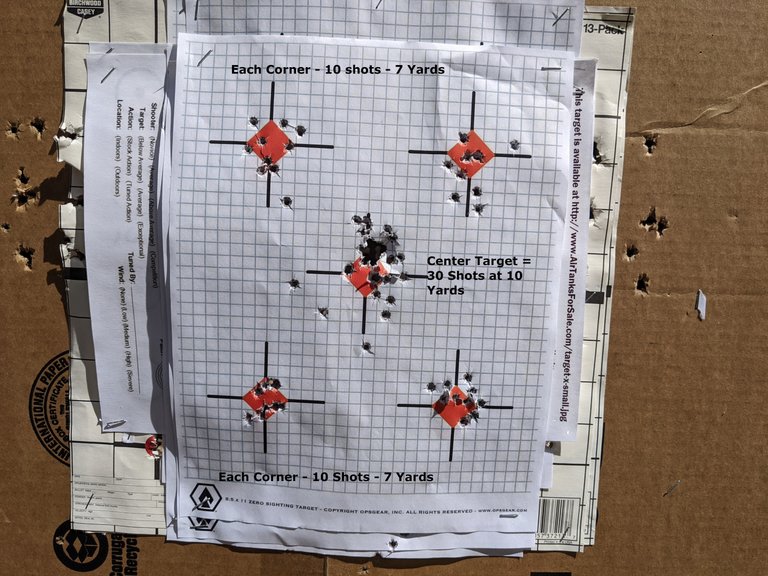 Target time was fun, the red dot really helped pull in the groups for me. See first target with 10 shots at 7 yards in each corner and then 30 shots at 10 yards in the middle. Those bottom two corners I slowed down a bit and very happy with.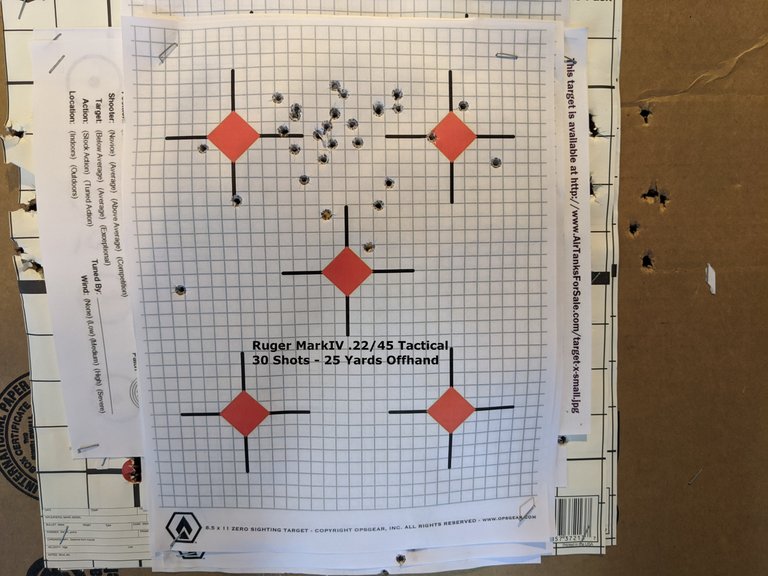 The second target is 30 shots at 25 yards (offhand). I am looking forward to more practice to tighten these up even more!