So, I got a new flashlight that mounts to my weapons (pistols and rifles). I must say I am quite pleased with it. I haven't messed with a light on a weapon for many years when I had a large 4 inch spotlight thing that clamped onto my rifle with a cord to a 4 inch battery pack.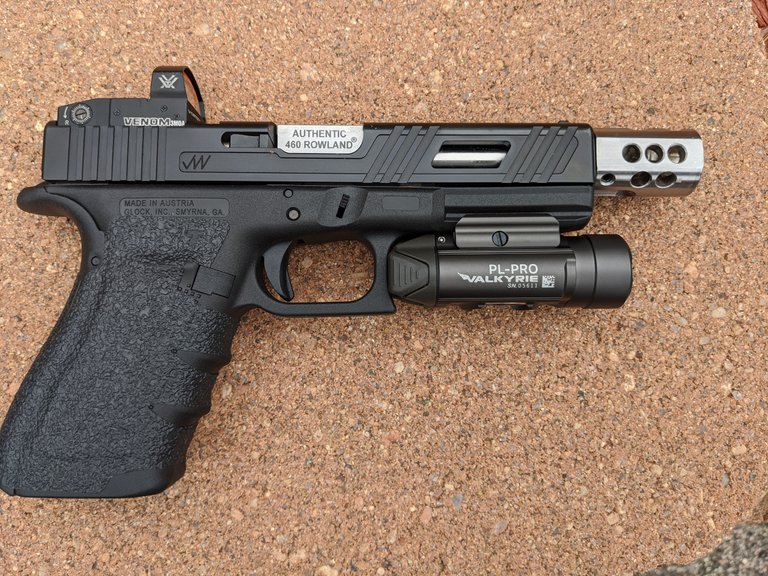 I just purchased an Olight PL-2 Valkrie and love it. This little powerhouse puts out 1200 watts. Two settings, low and high, momentary and even a strobe light. It's a rechargeable light, with a little magnetic USB charger. The bundle I bought even came with a little cable remote switch for use on rifles. I love the way it just quickly clamps on and I can easily switch it between weapons in 2 seconds.
I originally bought it to mount on my little .22 Ruger for nighttime raccoons and other pests getting into things. However, given recent events you'll see in the video below, I will be mounting it primarily to the larger .460 Rowland.
Here's pics on three different weapons, The Glock 21 / .460 Rowland conversion, The Glock 30 compact .45 ACP, and the Ruger Mark IV .22/45.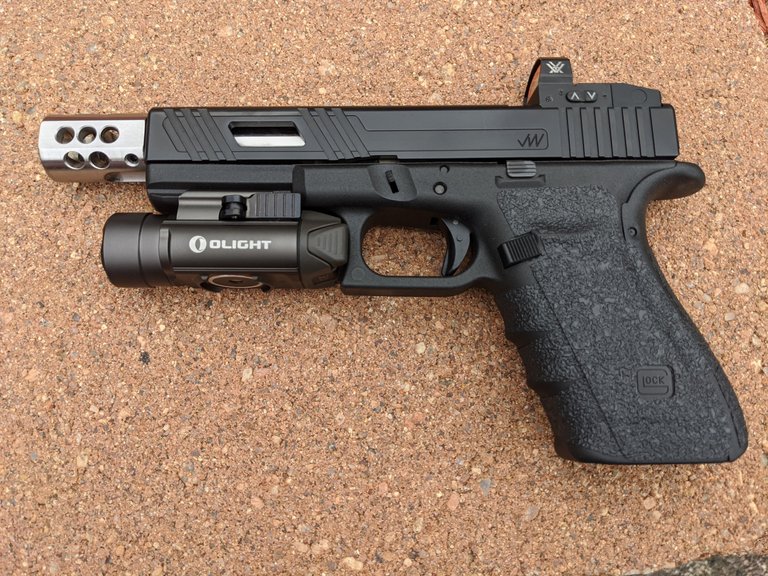 .460 Rowland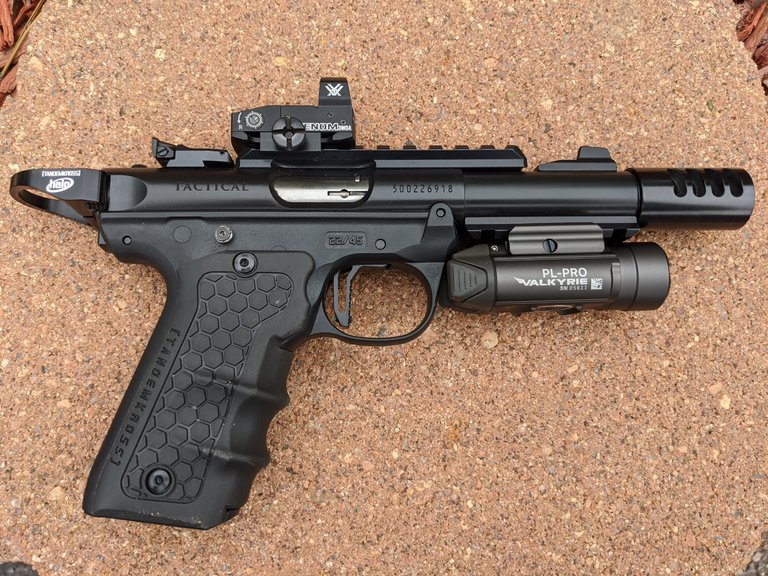 Ruger Mark IV .22/45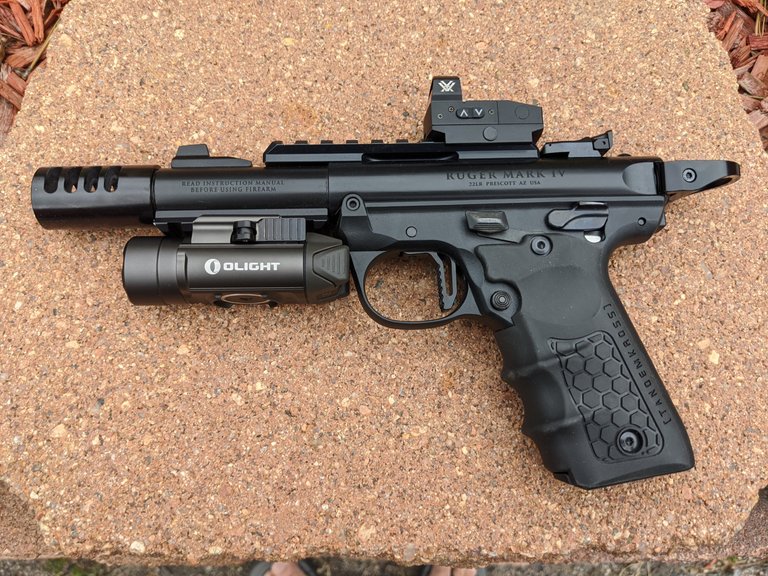 Ruger Mark IV .22/45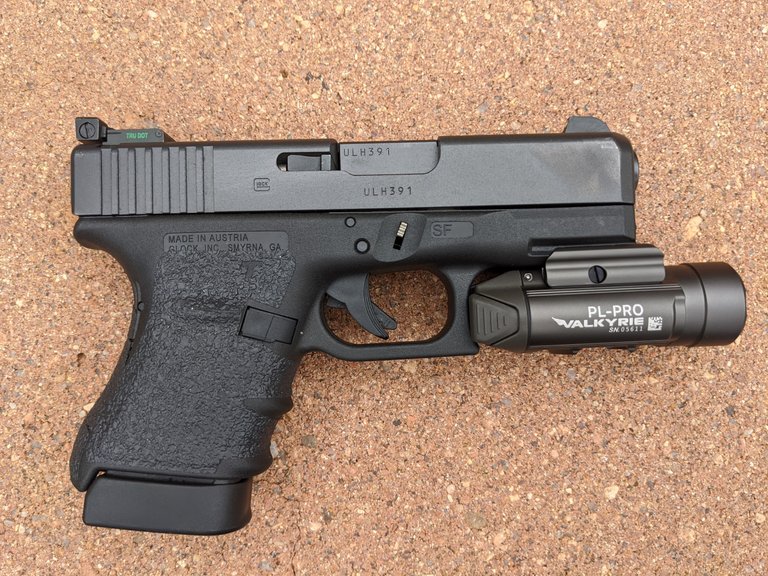 Glock 30 compact .45 ACP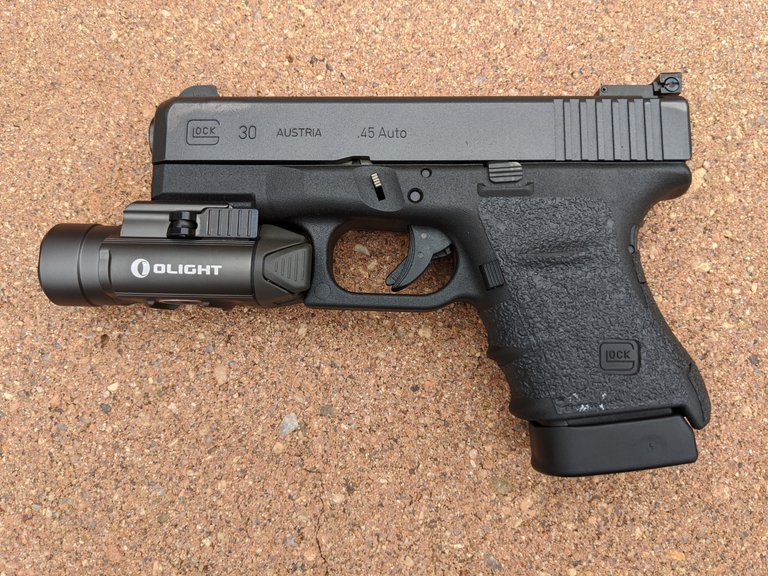 Glock 30 compact .45 ACP
Here's some Olight Pics. Scroll to bottom for video.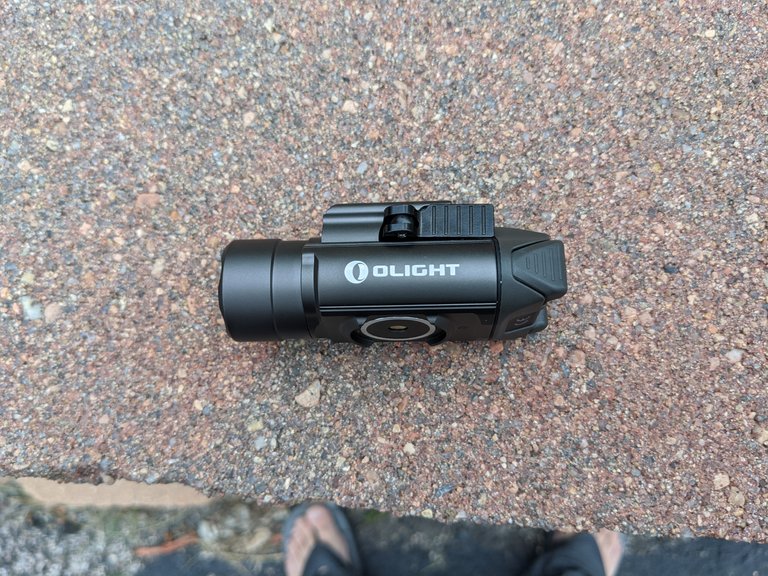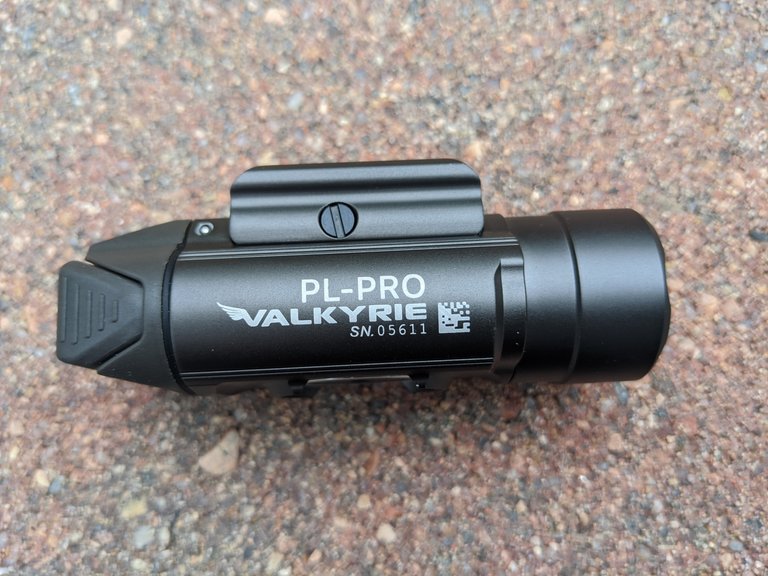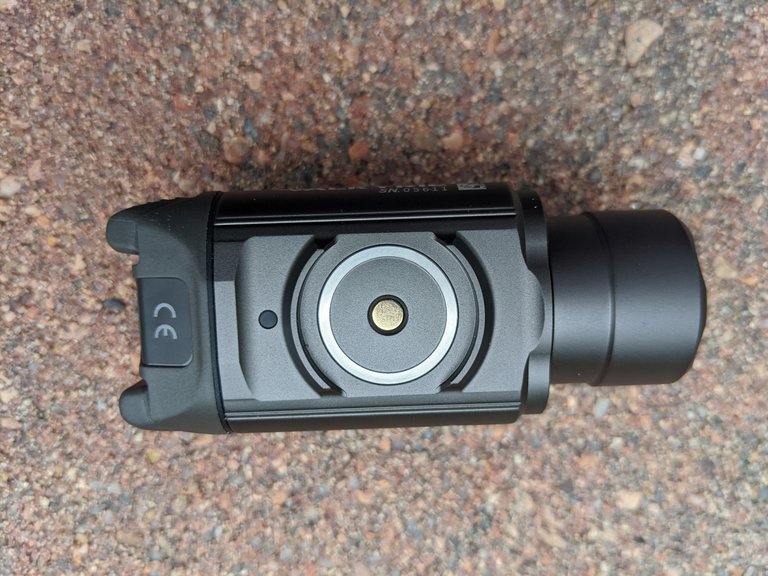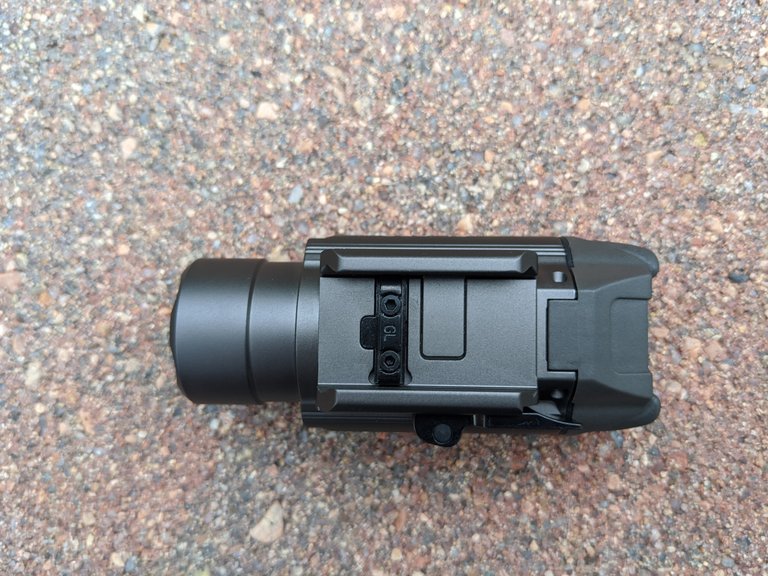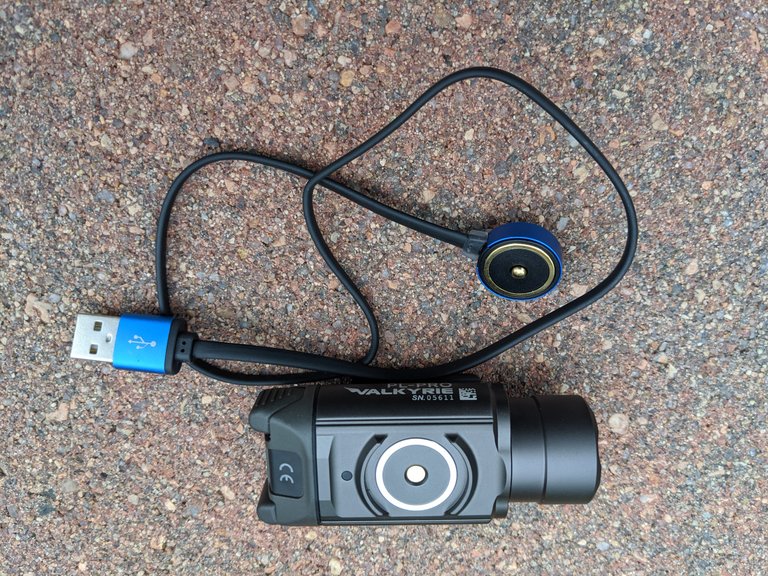 Charger Cable, remote switch cable similar, just longer.

Here is video of the Olight in action. The trees to the far left are 40 yards away. If you look close when sweeping left, you can see the overturned trash can about 30 yards away. The trees to the far right are about 15 yards away, the stone wall in front about 20 yards. You'll see me occasionally switching the light from low to high mode. The low mode was quite enough for good visibility, In other locations, the high mode had great visibility even out to 75 yards, maybe even farther.

After seeing the overturned trash can, I went back in and replayed the security cam footage from the front. I was surprised to see that Mr. Bear had just been not 5 feet from where I was standing to shoot the flashlight test not even 10 minutes sooner! Only 9:30 at night! Yikes, I often take the trash out at night. Looks like Rowland will be joining me to help with the trash and even when just walking around since we've also spotted him taking a swim mid-day. This is the 5th time we've seen the bear in person or on security cam in less than a month. Cool to have around, but getting far too cozy for my taste.