Completed a Trigger Job on my Ruger 10-22 today. I have to admit calling it a "job" would be tremendous overkill. This had to have been the easiest trigger replacement I've ever done.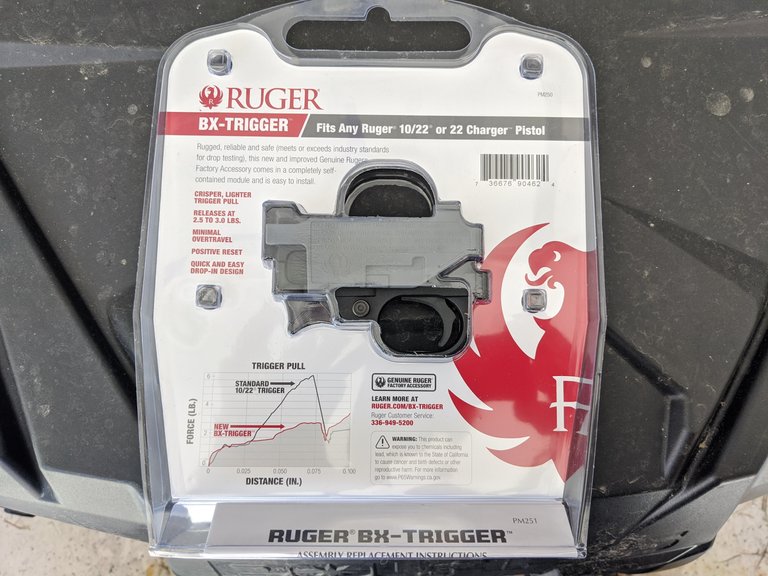 The Ruger BX-Trigger "kit" came inside a unique plastic wrap that allows you to cock and pull the trigger before purchase. It has a protective plastic piece in place to keep it from messing up the firing pin while dry firing. Would be really cool in local gun store, but I had just ordered mine on the net after doing some research on posts, stats, and reviews.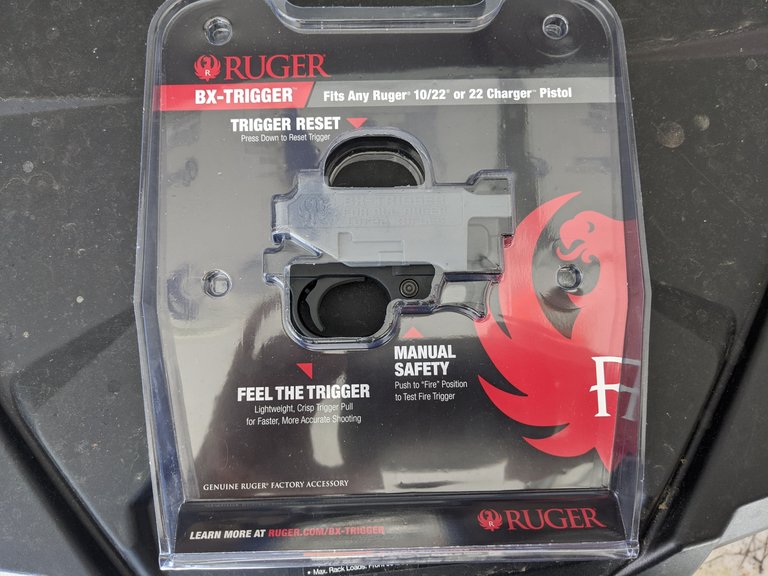 This wasn't the most expensive custom trigger, in fact it was one of the least expensive, but still very close in performance to the volquartsen and other customs that go for over Two and a half Benjamin's. Mine was only about six ten spots shipped.
Installation was super easy. This is a "drop-in" unit that doesn't require messing around with a bunch of tiny springs, levers, and such. I just had to remove one screw that holds the stock to the barrel, then drift out two pins that hold the trigger unit in place, pull the old one out, put the new one in and then replace the two pins and barrel/stock screw. That's it! I didn't time it, but I'm pretty sure it was under 5 minutes, start to finish.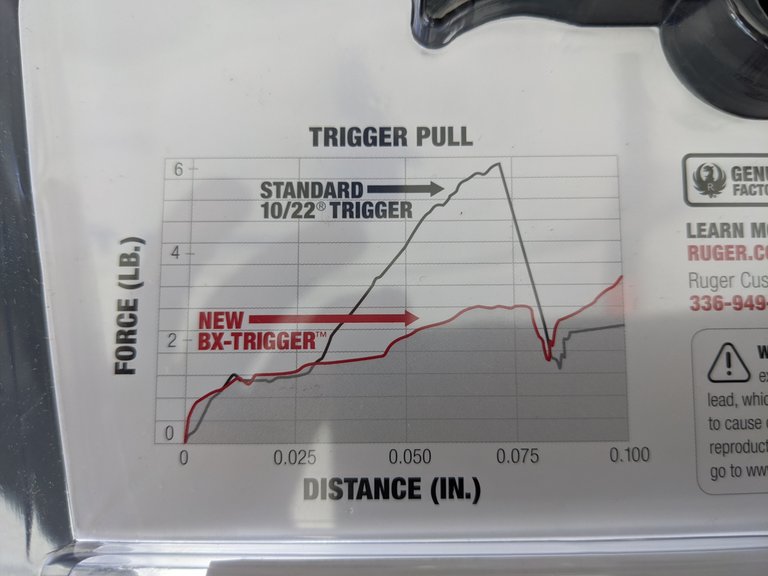 Most stock Ruger triggers are pretty stiff, supposedly around 6 lbs. of pull or more required. My rifle was purchased as a competition model, that included a bull barrel and better trigger that broke between 4lbs. 5 ounces and 4 lbs. 15 oz. when I tested it.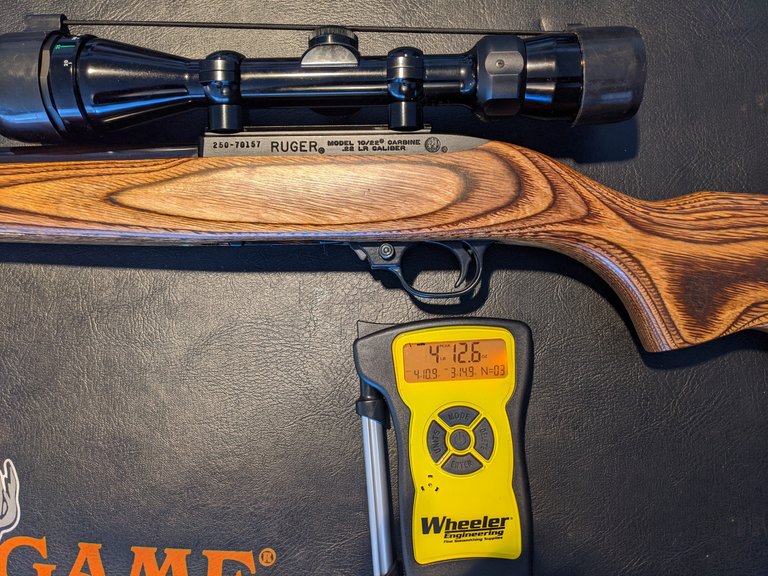 The new trigger broke at a much cleaner range between 2 lbs. 1 oz to 2 lbs. 5 oz. when tested multiple times. It has very little overtravel and just feels better. The extra bonus is that it also included an extended magazine release with the drop-in kit that took no extra fiddling!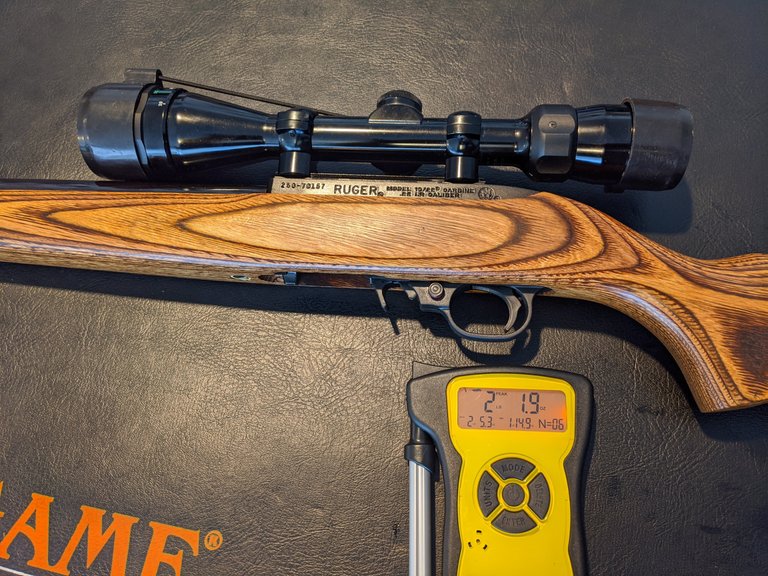 This has got to be one of the best bargains out there. Maybe not quite as good as a custom Volquartsen that supposedly gets a little under 2 lbs. but for the price diff and lack of complexity (the Volquartsen requires taking apart the trigger box and replacing springs, sears, etc.), I'd choose this again every time.
Ruger BX-Trigger = Highly recommended.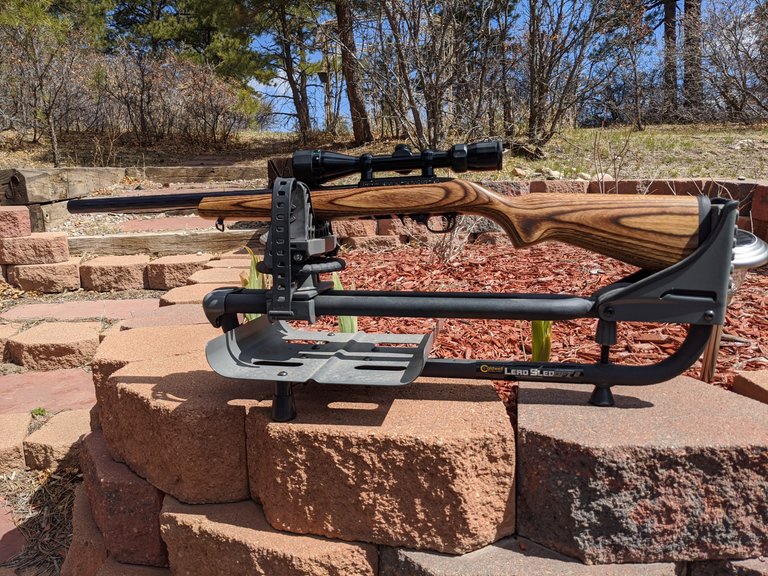 Enjoy!
@ksteem