So this has been a great couple weekends for me with more time off to play than I've had in months. For me, that means getting time for my hobbies, which has been focused on the shooting and tweaking some of my handguns and rifles.
One that I've mentioned in a previous post was that I tried taking my Ruger M77 22-250 out to 200 yards and did horribly. I may have gotten spoiled a bit, as most of my other rifles have custom triggers or factory adjustable triggers on them. This on did not, and I could actually tell while shooting it that I really struggled trying to keep it on target at that distance. The hard trigger kept drifting it off target before the shot went off. I found myself having to yank on the trigger much harder than I usually like to for it to engage.
So, I did some research and found that while there wasn't a lot of choices for it, there was a nice trigger made by Timney for this weapon, but that it may also require a little custom fitting with dremel or file to function properly. Note to others, always a good idea to research the complexity of an install before you purchase and attempt on your own, otherwise you could have an unexpected trip to the gunsmith to fix!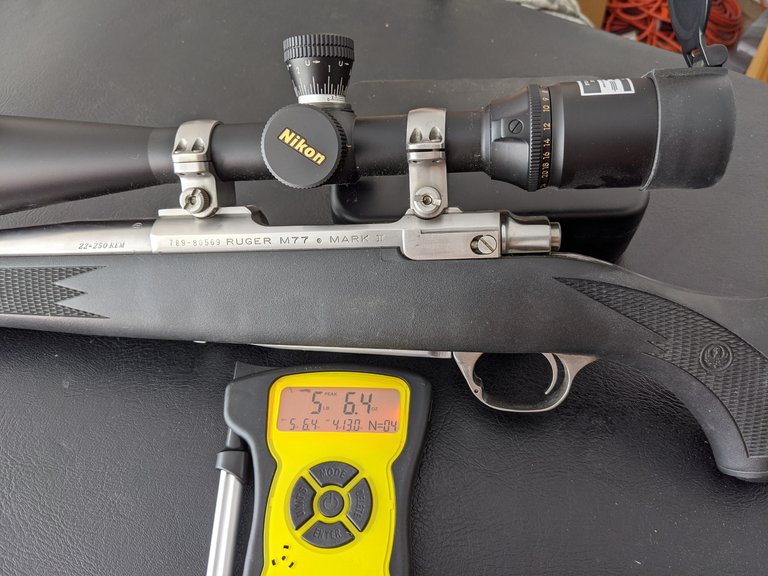 Here's where we started, 5lbs 6oz. And it felt even worse. I would have sworn it was six and a half. I picked this little weapon with scope up for $300 several years ago. I've replaced the scope with a better one, but otherwise not done anything to this but clean a couple times.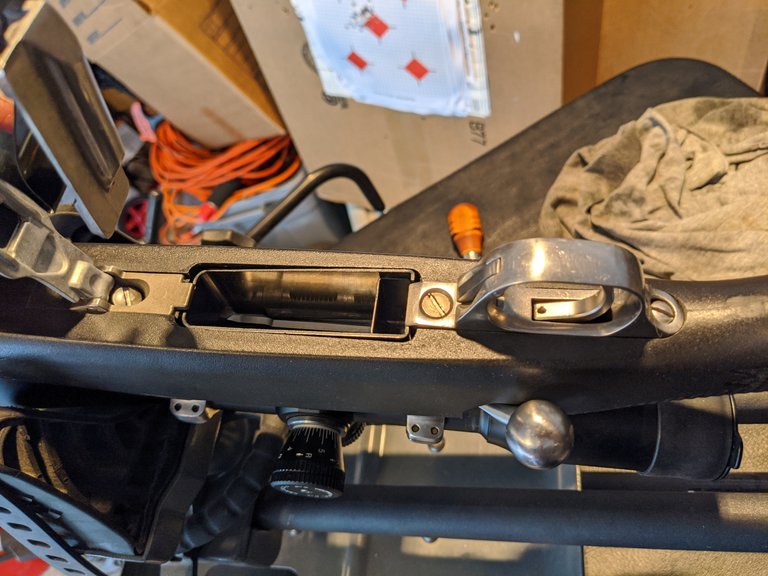 Disassembly pretty easy, just these three screws, one pin that holds in the trigger, and a second pin that holds in the Sear.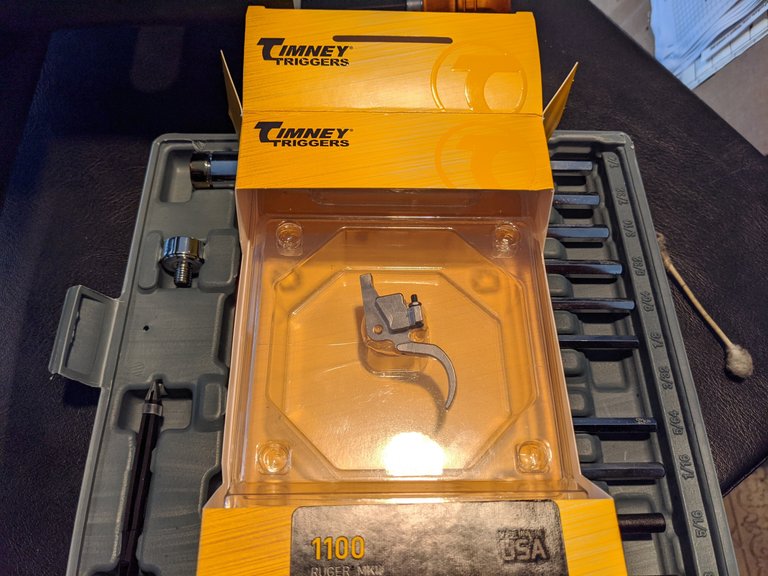 Here's the new trigger in package. It also came with a new Sear and spring.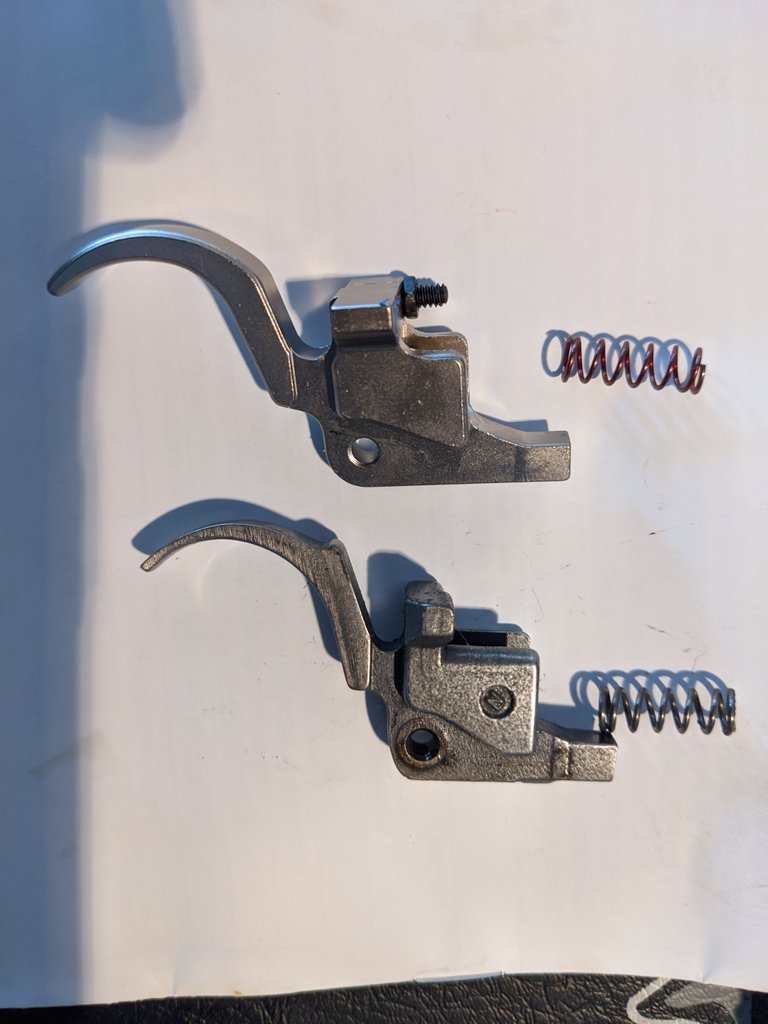 Here is the new trigger and spring on top and the old trigger/spring on the bottom, note there are some definite differences between them.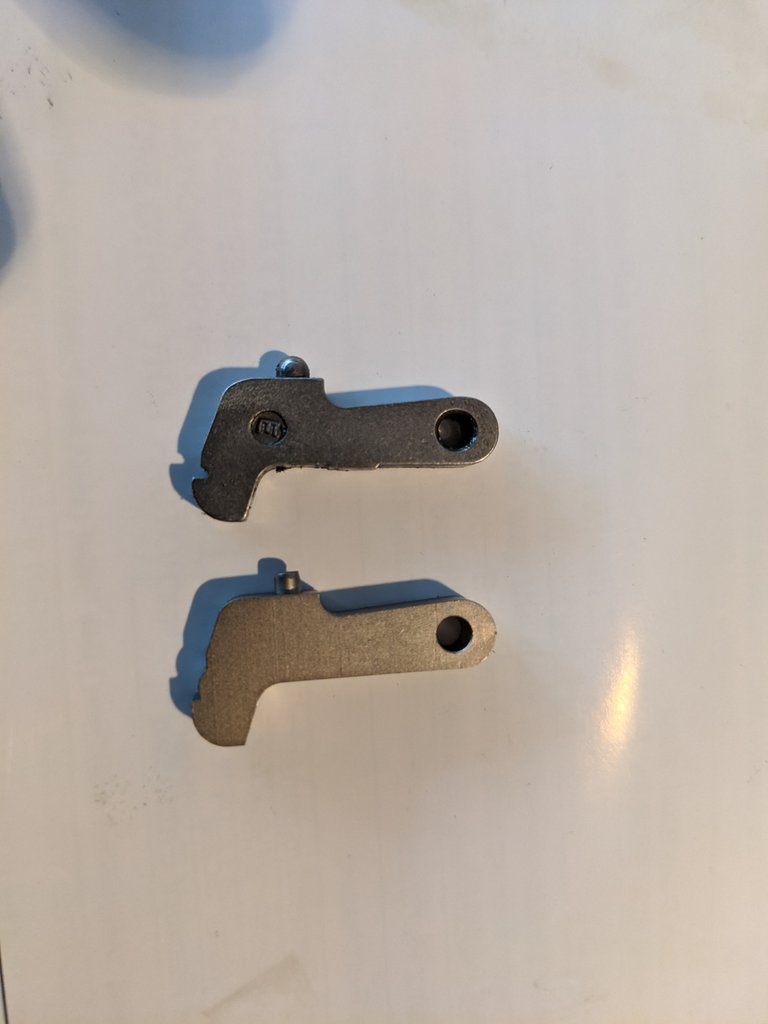 The Old Sear on top of the old one above and note the difference in the crease below.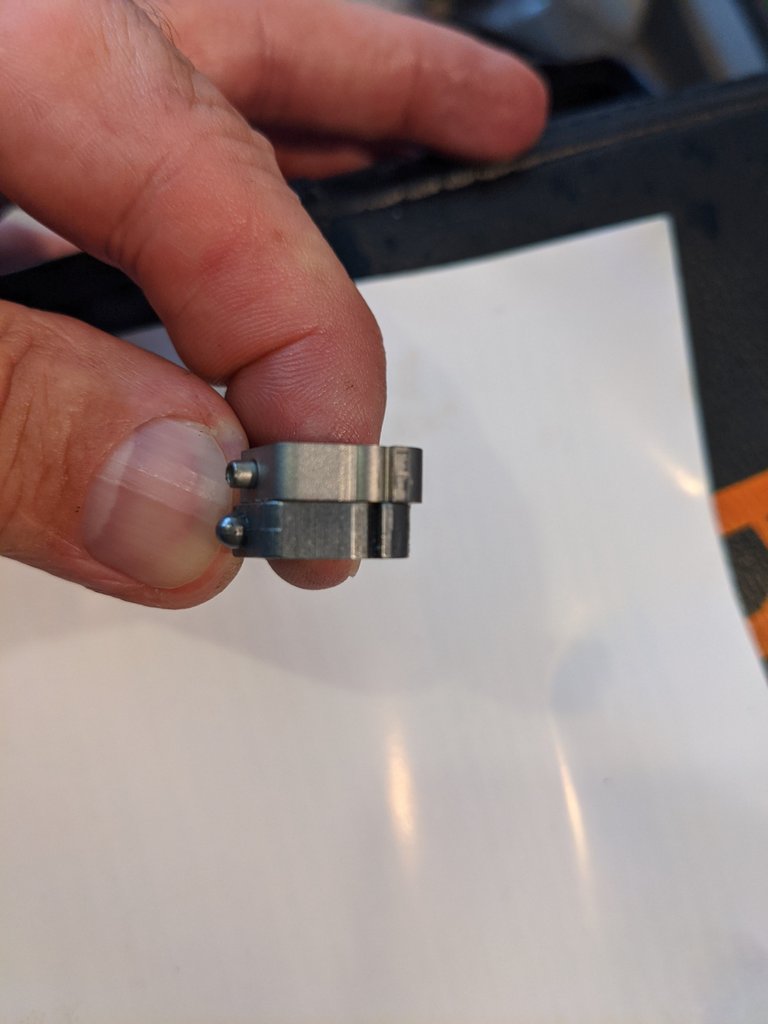 Below is where it gets tricky.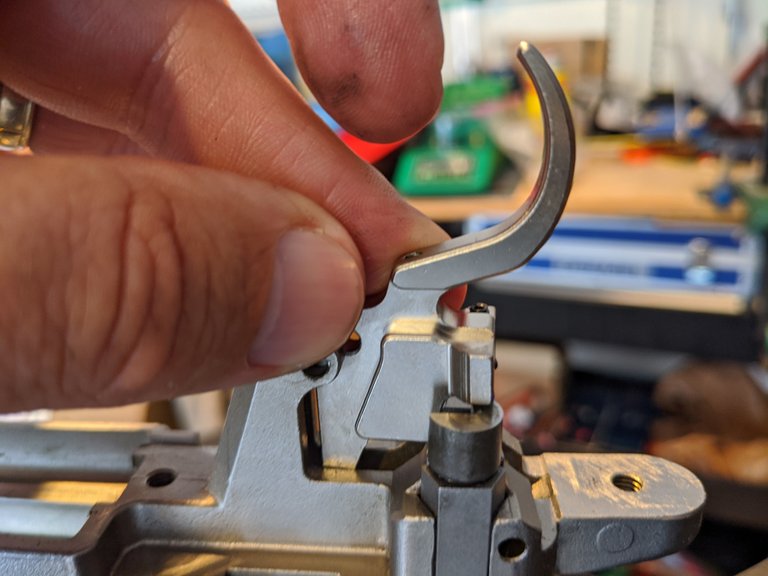 The new trigger when it is put in will function, but will not allow the safety to rotate or function. The safety is that little round piece just below where the trigger is touching, even though not fully installed yet.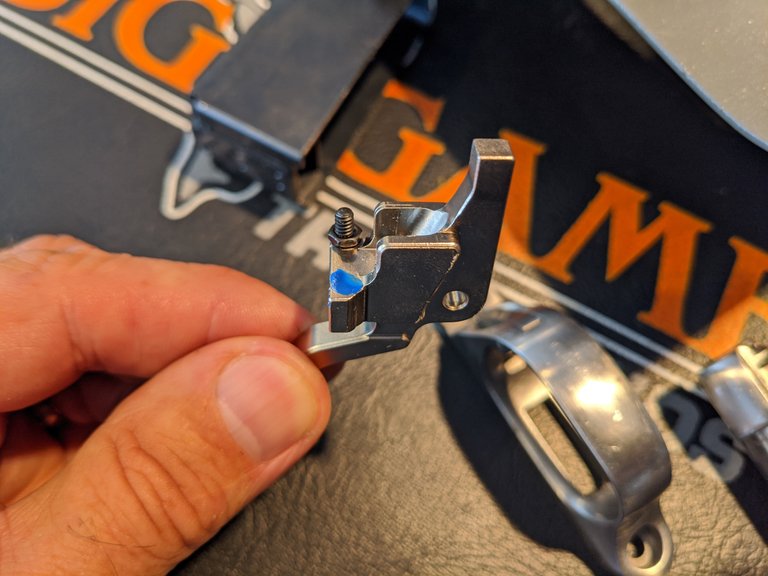 A nice touch that they mark the piece in blue where the dremel or file work needs to be done. However extreme care must be taken, as if too much is removed then the weapon could still fire while safety is on, or even worse, go off when safety is applied if there was pressure on trigger.
I suppose the reason they don't do this ahead of time at the factory is that different rifles could have worn differently over the years or different manufacturing years could have had variable tolerances. By making a manual fit mandatory, they can ensure that at least the liability isn't theirs, but on whoever makes the adjustment I suppose. Anyway, after removing about 1/16 to 1/8 of an inch from that blue area and lots of very careful back and forth install, test, file, install, test, file. I got to to the appropriate function level. Again if you do this yourself, do it slow and test often, even 3-4 long heavy file strokes could remove too much metal and take it from working safely to being unsafe.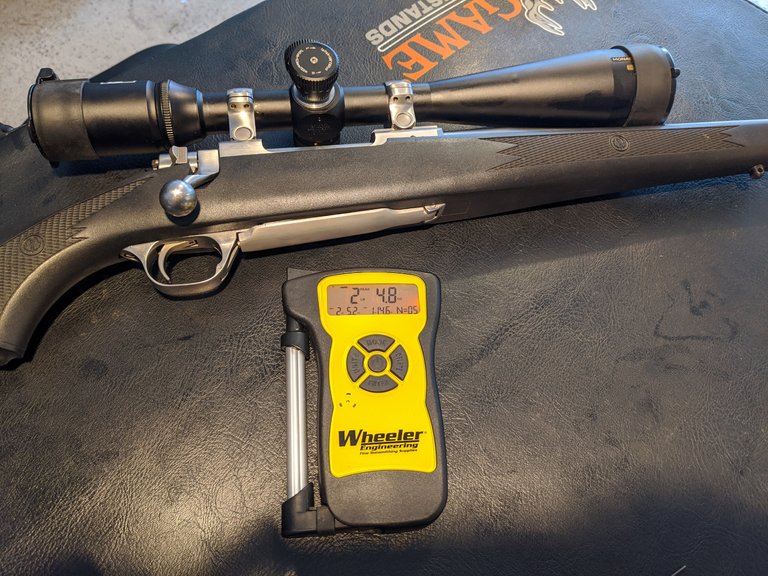 Final result is a trigger that is now adjustable from between 1lb. 4oz - 3oz. If you want higher, you can put the original spring back in and start at about 3.5 and go higher.
Initial install had this about 1lb 12oz. That felt a little light on this weapon, so I increased it up a bit to 2lbs 4oz which felt good to my taste on this rifle.
Just a note this new trigger also has an over-travel adjustment screw. This screw was set so tight from the factory that the trigger would not move at all. I had to adjust it initially just so the trigger would function. But that also is now set with very little over travel the way I like it.
Now just to get another weekend to take it back out to the range and try that longer distance!