Ruger Mark IV .22 Rimfire Pistol at 50 Yards. Well, some of you may remember I built a little Ruger Mark IV .22 a short time back. After having such good results with it at shorter range, I decided we needed to push the limits a bit.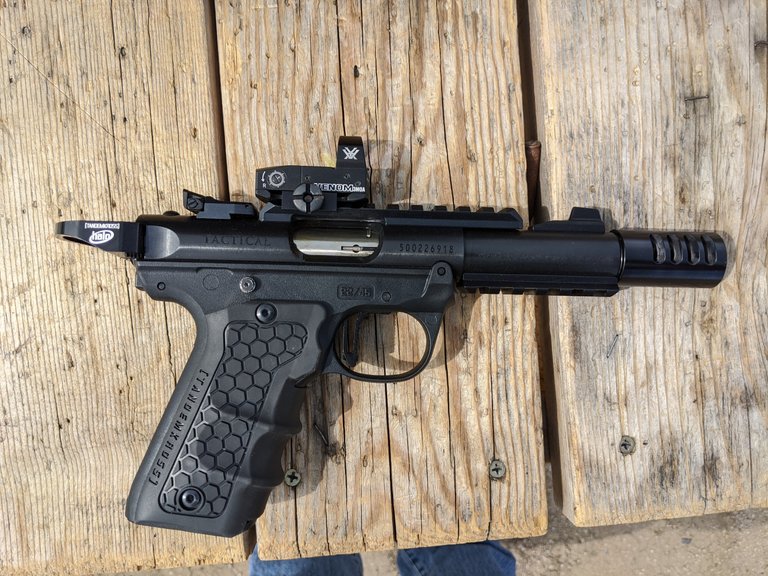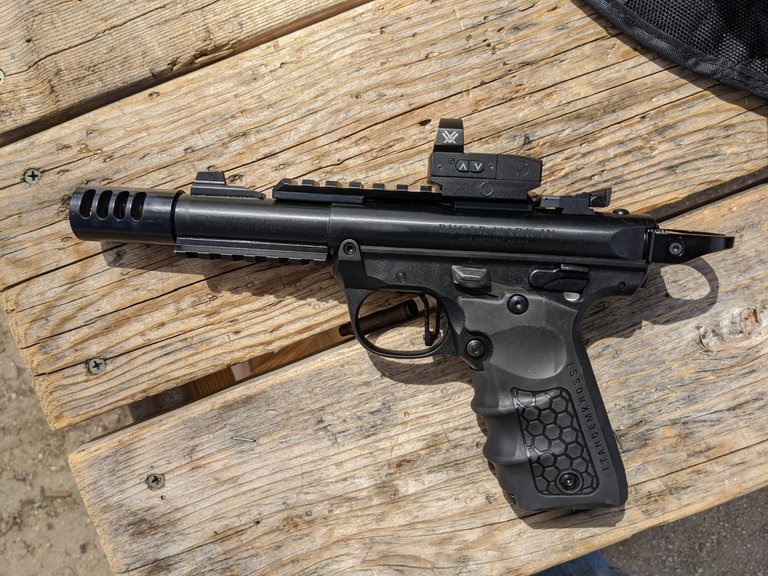 So while sighting in some rifles at the range today, I decided to give this little gem a go at 50 yards.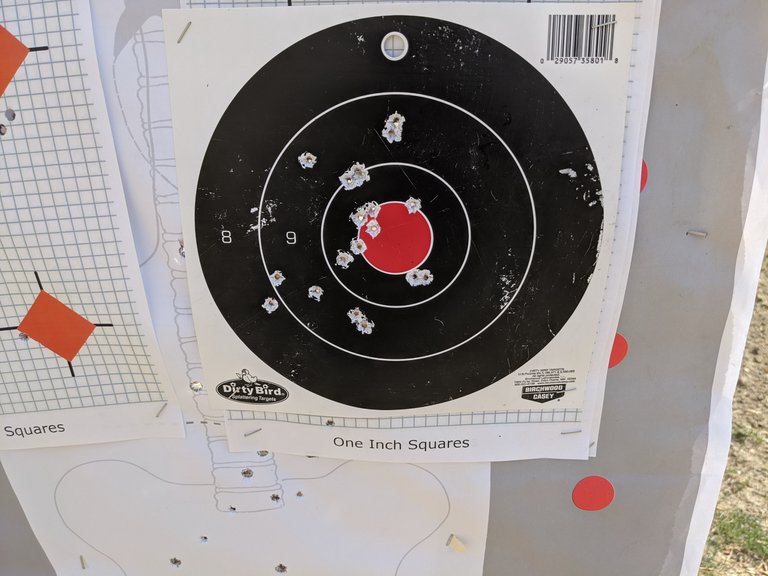 Yes, that's 20 shots at 50 yards, shooting off my range bag for a little support. That center red cirle just a little larger than a quarter. For those of you that are not familiar, most folks shoot pistols at 7-15 yards and sometimes 25 yards. This is half a football field away, with a little rimfire .22 cartridge, typically not considered as accurate as center-fire cartridges.
I could barely make out the red center at this distance and really was just aiming at the middle of the black. At this distance some folks struggle even with rifles. I can't express how impressed I am with this little sweet shooter. Shooting CCI Mini-Mags. Now if I can just get that damn tax stamp for the suppressor!!
Enjoy!
@ksteem