It's been almost 4 days since I started playing the Rising Star game. I have to say that the game is really addictive. The progress has been very good so far and I was able to complete some bigger missions today. Compared to the first two days the progress is definitely slow but I'm really glad that I have reached Level 12. The main reason is that I'm doing bigger missions these days as I have enough fans and eligibility to do so. Bigger missions take more time compared to the smaller missions. If you look at the below missions page from my account, you will be able to understand how busy I'm for the past 4 days in playing this game.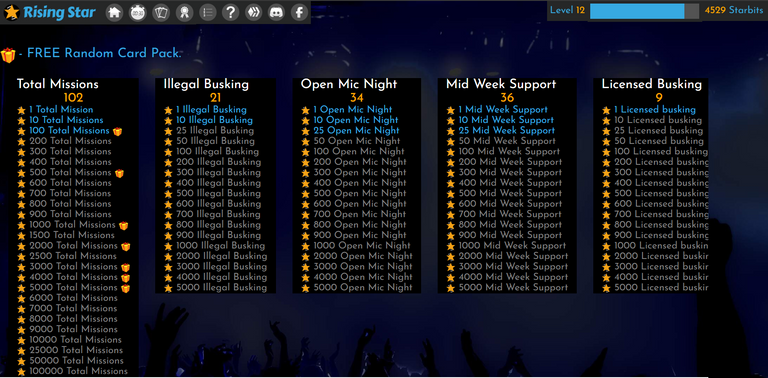 Today there was also a new restriction in the game introduced where we have to complete a minimum of 10 missions in the previous category before we start with a bigger mission. When I write this article a Licensed Busking mission is going on which will contribute to 10 mission eligibility and I will be able to do the Midweek Headline slot if I have enough energy and fans. I'm going to try doing it tomorrow.
Today I also visited the market and bought some cards. There were a few skill cards available in the market for a cheap price. I grabbed it. I'm not sure if that was really the best deal or not but in my thoughts, I bought them because it is anyways going to be useful for me. One good thing about this game is that there are better ways to heal the energy bar. Pizza is one good way we can instantly heal the energy bar and get ready for the next mission. I have to admit that pizza drops have also been very good.
Reward for completing 100 missions
If we go to the missions page we will be able to see a gift icon against few milestones available there. 100 missions are one such milestone that gives us a pack to open. Today I received a free pack for completing 100 missions. I was so curious to open the pack to see what reward I got. So far this is the second pack that I'm opening in the game. In the previous pack, I purchased to test the Kani bot. This one I got as a gift.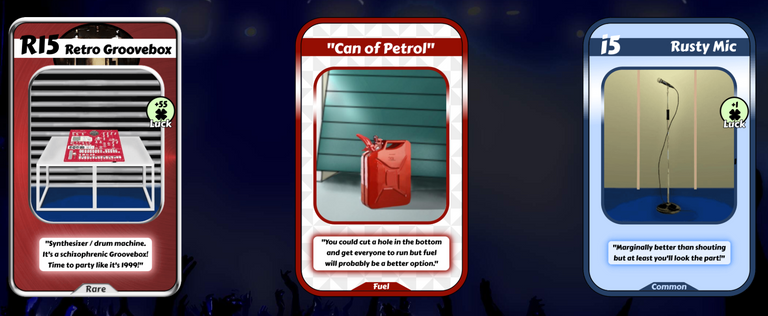 Apart from the normal rewards we have been getting in the game, I'm very glad that there is also an opportunity for us to earn some packs by reaching certain milestones as well. I really feel I grow faster now so that I can experience the game to its fullest potential. If I continue playing the game for another one or two weeks, I will mostly be there I believe. I guess only when I reach 1000 fans, the EGO factor gets activated, until then I believe I'm not going to have any headache to balance out Ego and fans. But I have already started getting some skill cards from the market to balance out my skills.
If you are interested to join and start playing the game, please feel free to use my referral.
My Referral: https://www.risingstargame.com?referrer=bala41288
---




---