Diamond 2 Unlocked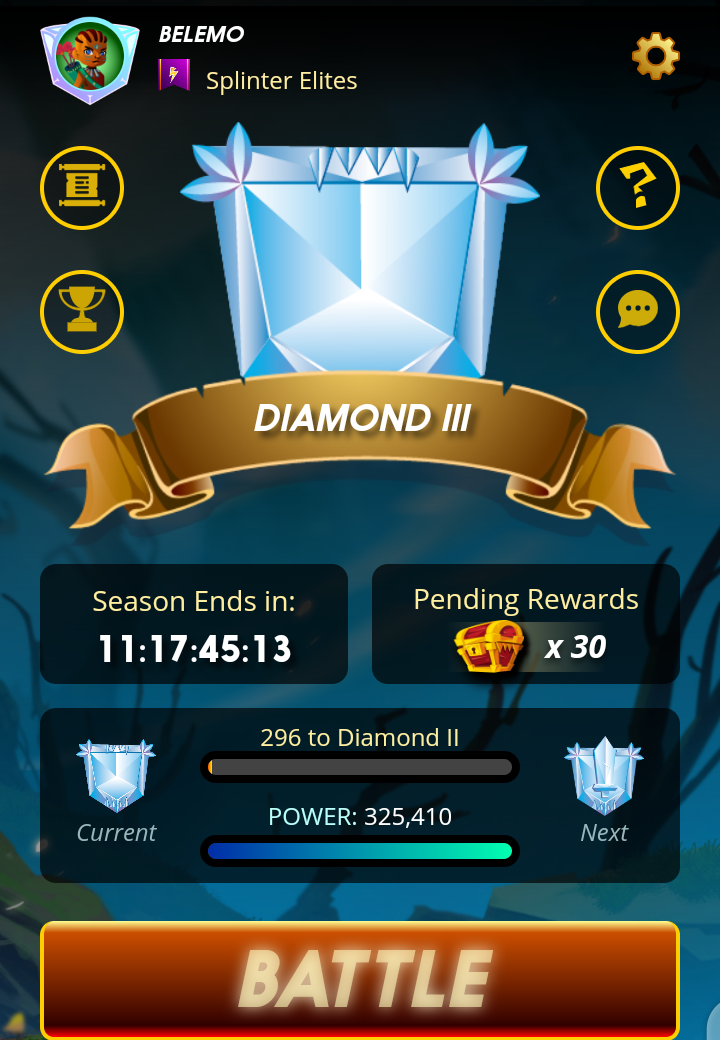 After months of accumulating cards from daily quest, I finally pushed my self up to 325K collection power and qualifying for Diamond 2 battles.
Being able to get into that per of town is nice but actually getting in will be quite the task. Since the collection power addition, battles became a lot more difficult.
In the past season, I think I crossed the diamond 2 ranking but it was a lucky shot. In this season, I've made it to Diamond 3 and most times, I flounder between here and Gold 1 until the end of the season.
My graduation gives me extra motivation to fight a lot more battles and get ahead in the game. Fingers crossed.
---
---