Got beaten: No respect for the Efreet elder
I've always considered the Efreet elder to be a monster that has a lot of potential but it doesn't quite show up for it on the battlefield. It is one of the most frustrating aspects of using Efreet Elder and is the main reason why I hardly ever use it in battles in the first place.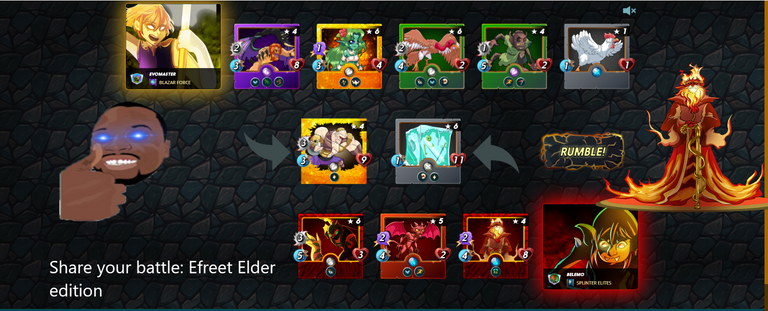 link to battle
Perhaps this is a function of my lack of strategy in milking its notable ability in the early stages of the card but I often end up losing battles that I use this monster. This battle turned out to be just like the usual, as I employed the elder in this team that ended up getting destroyed.
The funny thing about this monster is that, I remember talking extensively about it and how it has a unique ability that will make it somewhat expensive in the near future. Fast forward to today and the monster trades for $0.50 a piece, and that's remarkable for a rare card.
I think its last stand ability makes it an interesting monster, but the problem I've often faced is ensuring it survives to the end of the battle. In this battle, it was destroyed by that damn bird and that really hurt.
Summoner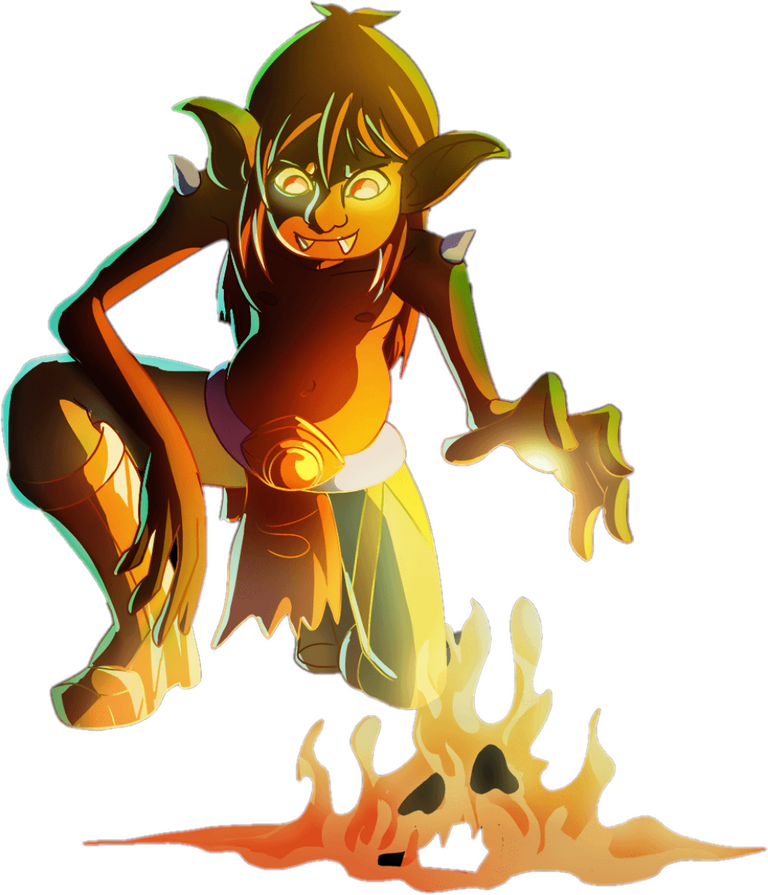 In this department, the summer pretty much picks itself. Recently, I leased a gold foiled Yodin Zaku but that's a level 2 and wasn't available at the time of this battle.
Regardless, Pyre is my most advanced fire summoner and the speed boost often makes my flying monster untouchable However, it doesn't do much for grounded monsters, especially against that disgusting screeching vulture.
This summoner surprisingly costs $1.51 and I've contemplated selling it at times. However, it is an untamed card and will draw quite the value in the near future, so it will be used for battle.
Scavenging tank
This was a split decision that I didn't really give much thought to. I'd have normally used Lord Arianthus but I don't have it anymore and it will take a considerable investment to add it to my deck.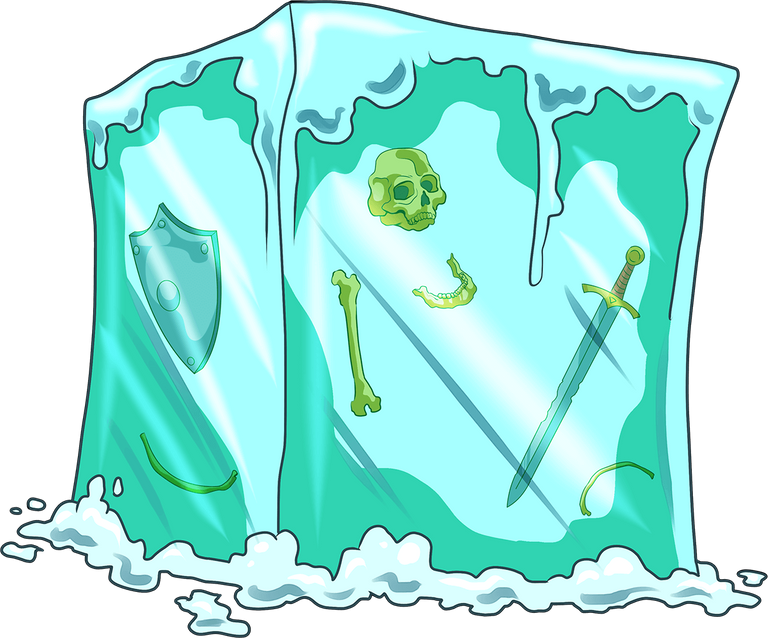 Yeah, the idea I had in my head didn't work out and that Screeching vulture made a fool out of me. I look at my team and realise that I could have also done good with the service of a furious chicken but that's a story for another day.
Hello Elder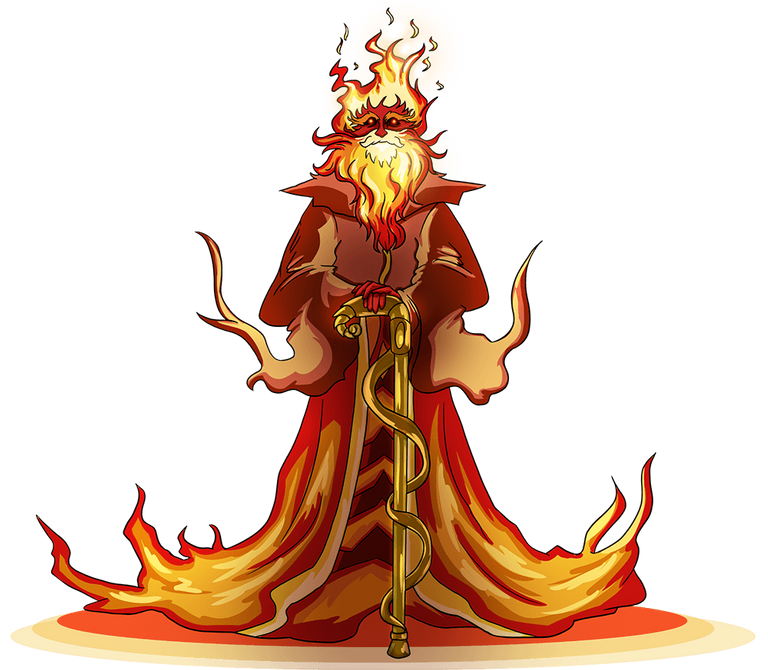 The elder and star of the occasion turned out to be useless and that was quite frustrating. I was hoping I'll get to see the last stand ability in the flesh but alas, life had other plans.
I'll also like to talk about how I intended to get the last stand ability to work in my favour by navigating through the sneak and hard hitter in front but that too is frustrating.
The other guys
There's really not much to say about the last two monsters in the lineup. They were both destroyed by the screeching vulture.
The bird picked them off one at a time and they had almost zero contribution to the battle.
In hindsight
Perhaps depending on a weak tank like the cube wasn't a good idea. The mana cost for the cube could have added more firepower to my lineup and I wouldn't have ended the battle with anything.
If I had swapped out the cube for Cerberus and then maybe throw in the imp bowman, I would have had considerably more firepower and would have had a better chance to win this battle.
Unfortunately, it wasn't my day and my decision turned out to bite me in the ass. I'll do better next time and one day, I'll eventually see the elder using his last stand ability. Until then, stay safe and may the odds be in your favour.

---
---