Play-off #30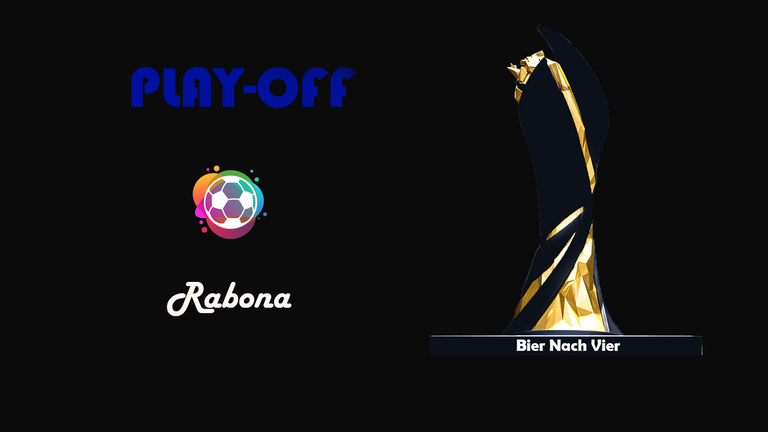 Hello everyone and welcome for the last program of @rabona season 30.
This time we will make a summary of the teams that were promoted and the champion of the champions.
Champion of the champions
Bier Nach Vier
Congratulations to @uwelang conquer the 4th Rabona title.
League of Champions Promotion
Falcons (@khan.dayyanz), Change Maker Crypto (@dominikboecker), roboski (@gentleshaid) and Terminators FC (@tussar11)
League 1 Promotion
Phoenix Huskies (@farqqq), Chalkida F.C. (@cryptomaniacsgr), Irgendwo IN (@irgendwo), Galatasaray FC (@klopp), Silva Club (@sm-silva), Caen United (@mickvir), Hercules FC (@herco88), Jumping Jehosephats (@blockmonster), Home Team (@graythor), Sao Paulo FC (@viniciotricolor), Treefiddy FC (@treefiddybruh), Fasstast FC (@leosoph), Cherkovo GT (@manoldonchev), c22 (@cesarmorles) and Doxa Agias Annas (@steliosfan)
League 2 Promotion
Inter Ya Nan (@hivebuilder), FC Lestrange (@lestrange), Taking a break (@rollinshive), SC Schneppenbaum (@ynwa.andree), Schnickfitzel FC (@smooms), FreshGrass (@kronicblazer), F.C. NeWorld (@jackdoe), FC RMR (@srmallara), FC Bulls (@gadrian-sp), FC Moonthumb (@moonthumb), FC Wings (@aemile-kh), Lequios F.C. (@wagnertamanaha), Snow Lions (@ervin-lemark), HomerPride (@tommyl33), Peronismo FC (@cre47iv3), herewego (@madgol) and nessy fc (@nessycanta)
Congratulations for all promoted team.
See you next season for more Play-Off programs.
---
---