What's up everyone?
How are you all?
Today, I'm going to discuss about one of my battles in SPLINTERLANDS.
This post is to join the weekly curation post of share your battle arranged by @splinterlands team. This week's challenge is anyone who want to participate must submit one of their ranked battle where he/she must use a monster named "PIRATE ARCHER". And in this post I'm going to share the same thing. But, before I begin to explain my battle strategy, let's just know about the monster.
Link to The Contest:
https://hive.blog/splinterlands/@splinterlands/share-your-battle-weekly-challenge-pirate-archer
Pirate Archer: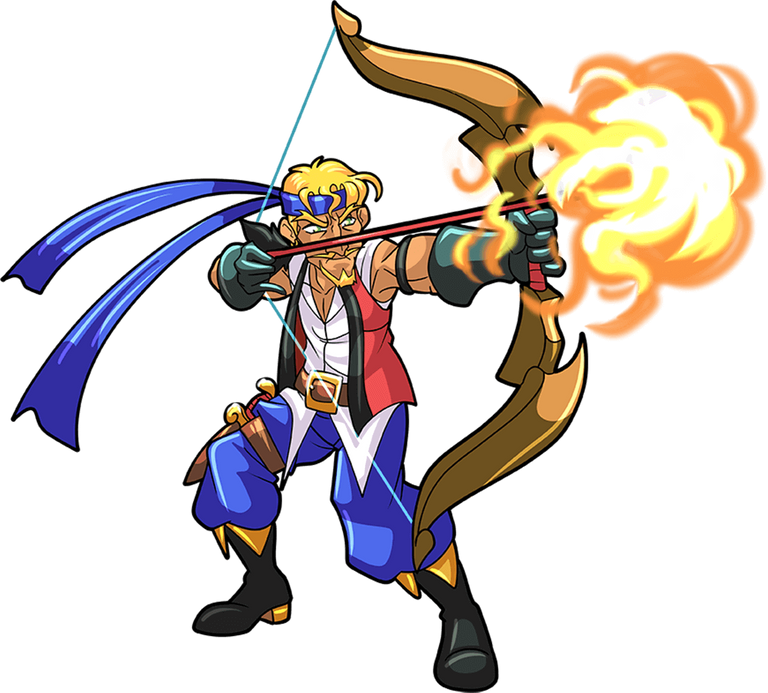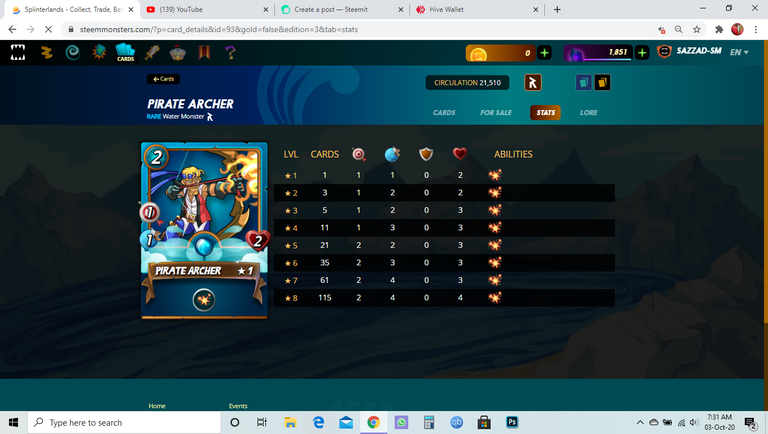 The Pirate Archer is a rare water monster with the ability of range attacking ability. This card is perfect for any match with low mana also for little league matches. For a card like this, which costs only 2 mana is really amazing to have both range and blast ability. This is one of the reasons I love this card. The blast ability is really amazing and helpful in matches.**
Blast:

My Battle & Battle Link: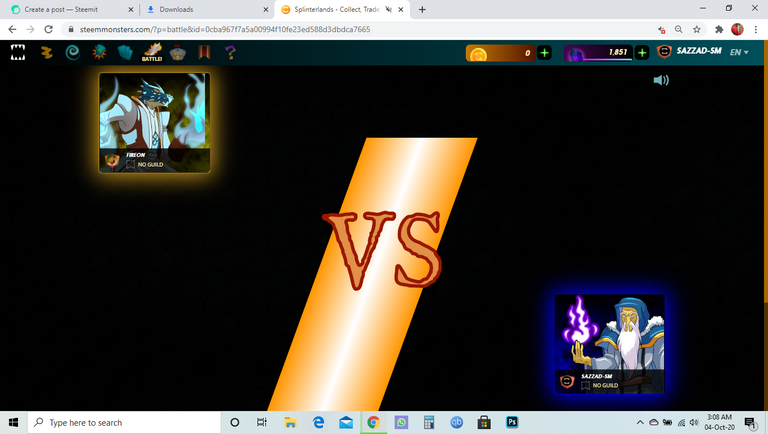 https://steemmonsters.com?p=battle&id=0cba967f7a5a00994f10fe23ed588d3dbdca7665&ref=sazzad-sm
Splinterlands has also asked some questions. I'm giving my answers bellow.
My Lineup:
At first I used SEA MONSTER because of it's high life level, HEALING ABILITY also it has a huge amount of melee damage ability. Then I used ENCHANTED PIXXIE in 2nd position. Because of it's flying ability it might have stay longer if the SEA MONSTER died. I used most of the magic card because of the ability of the summoner. Then I used MEDUSA and SEA GIENE in 3rd and 4th place. As the are magic cards, they can attack from any position. Then I used PIRATE ARCHER in 5th place. It's good to use rage cards in long distance. I used CREEPING OZE in the end because of it's SLOW ability also to protect the PIRATE ARCHER from sneak attacks.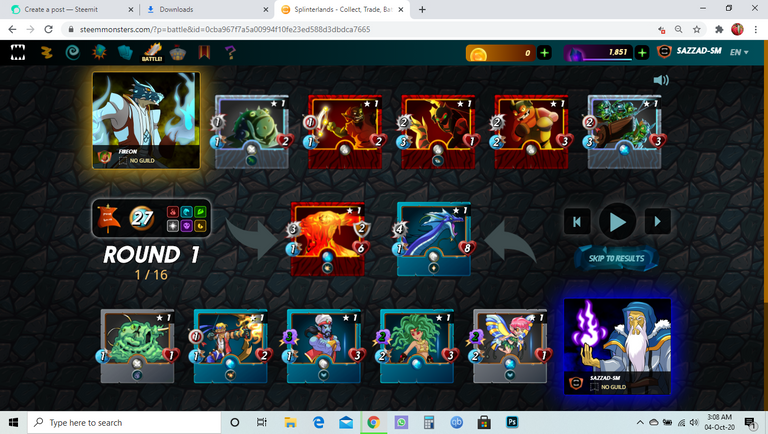 Did My Strategy Worked:
Yes, my strategy worked. Next time I'd like to use a card with reach ability.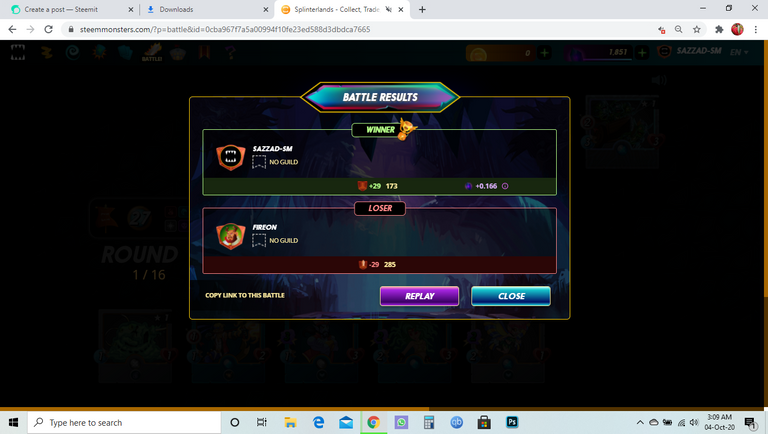 Did I used This Card Often? Why or Why Not?
Yes, I do. I use it because of it's blast ability and it costs a little mana.
***If you want to play splinterlands, use my reffer link:
https://steemmonsters.com?ref=sazzad-sm
That's all for now. See you again in my next post. Till Then stay happy & stay healthy.
Thanks for reading my post.