Hello Everyone.
Happy New Year.
How are you all?
I hope that you all are well by the grace of Allah.
In my todays post, I'm going to share one of my special battle of splinterlands and explain it. In this battle I've used a splinterlands water monster named SEA MONSTER. A gigantic water dragon with anonymous damage ability with healing ability. And today's theme card is this monster.
Sea Monster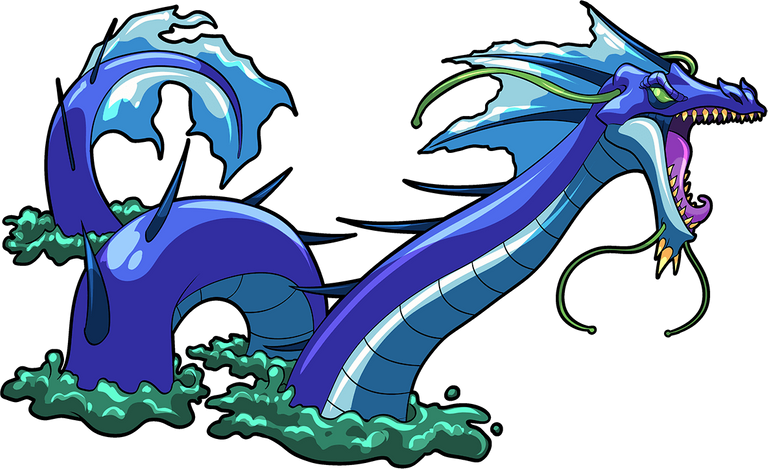 STATS: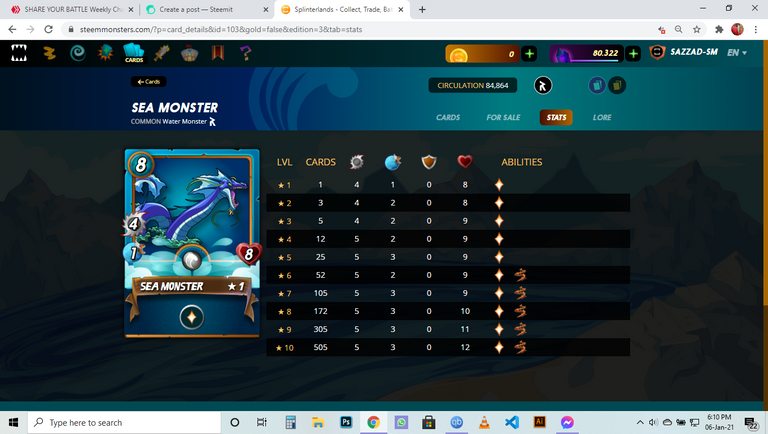 I'm posting this to join the weekly contest of share your battle challenge arranged by @splinterlands. To join this contest, you'll need to create a post by following the rules that are given in the announcement post and post it in hive blockchain. After posting it in hive blockchain you'll need to share it also in on any social media. After that you'll need to comment both of your hive link and social media link in the comment section of their announcement post of this contest. You'll need to use #splinterlands & #spt tags in your posts to be approved in this contest.
Link To Contest
https://hive.blog/splinterlands/@splinterlands/share-your-battle-weekly-challenge-sea-monster
MY BATTLE:
Battle Link:
https://steemmonsters.com?p=battle&id=4ea8d0accdc5487edac36661635bae2fc29b703d&ref=sazzad-sm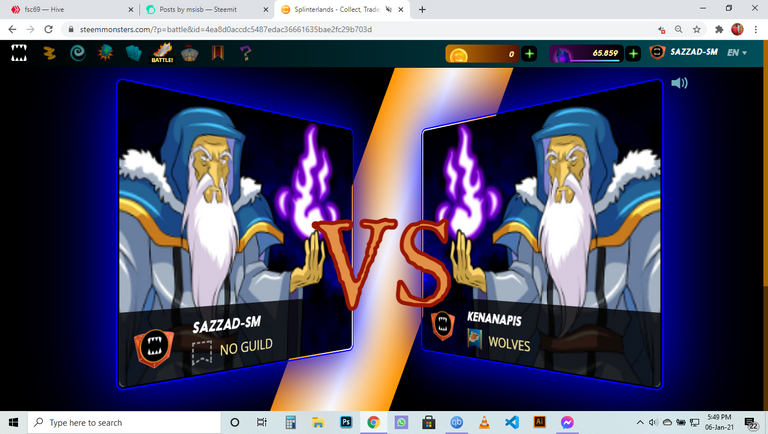 My Lineup:
I used the Sea Monster in the first position because of it's healing ability and high life level. Also it has a deadly melee attacking ability. Which makes this card really strong and amazing. Then I used The Captain's Ghost. It's powerful because of it's magic damage ability and the affliction ability. Then I used used Medusa & Ice Pixie in 3rd & 4th place because of their low life level. After these I used The Crustacean King to heal my monsters using it's Tank Heal ability. In the end I used The Furious Chicken to protect my healer from sneak attacks.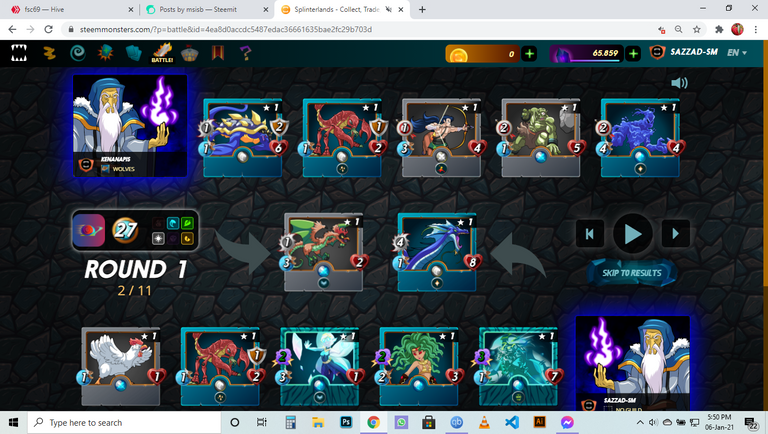 Strategy:
My plan was, The Sea Monster will hold the attacks coming from the front and my other cards will take this advantage and take down the enemy monsters one by one. The healing ability of the Sea Monster itself and the tank heal of the Crustacean King made it enough strong to stand in first position.
In the end my strategy worked and I won the match.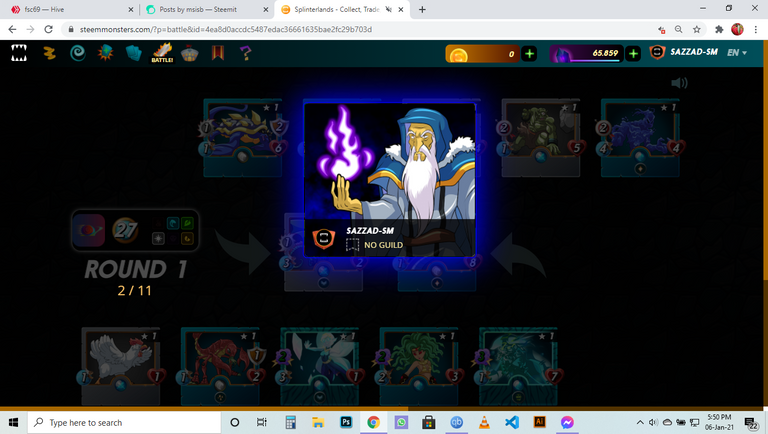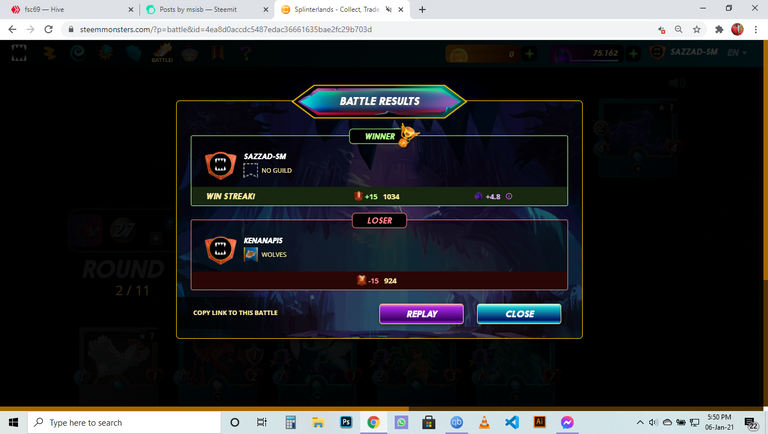 Off Topic:
Just a couple of days ago I've made a drawing of this monster and posted it on my profile. If you haven't checked it yet. Go and see it. Link is given bellow:
Sea Monster Drawing:
https://hive.blog/hive-148441/@fsc69/drawing-the-sea-monster-splinterlands-art-contest
That's all for today.
I guess that you liked art and post. See you again in my next post. Till then stay happy, stay sound. Also if you are not on splinterlands, than you can use my refer link to join.
My Refer Link To Splinterlands:
https://steemmonsters.com?ref=sazzad-sm
Thanks For Reading My Post