Splinterlands & Axie Infinity

It's been over 2 years since I started playing Splinterlands, and when I looked at the value of my collection I got scared because I realized that my investments are very focused on it. It's practically all in!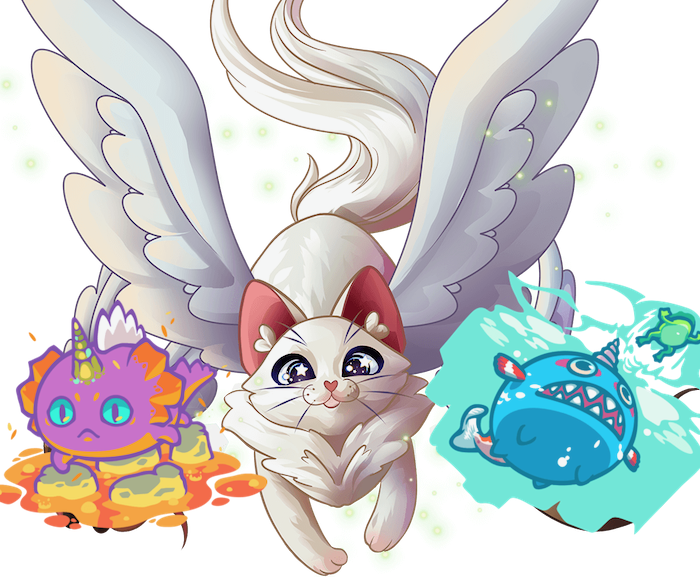 Until today I never withdraw a single cent from the game, and the nearly 10 million DEC I've won only in tournament prizes have all been reinvested by buying more cards.

Adding this to the great appreciation that these cards had (which, of course, is a great thing), I felt a little too exposed to a single type of asset, as I am a young girl still studying, and I have no other relevant investments.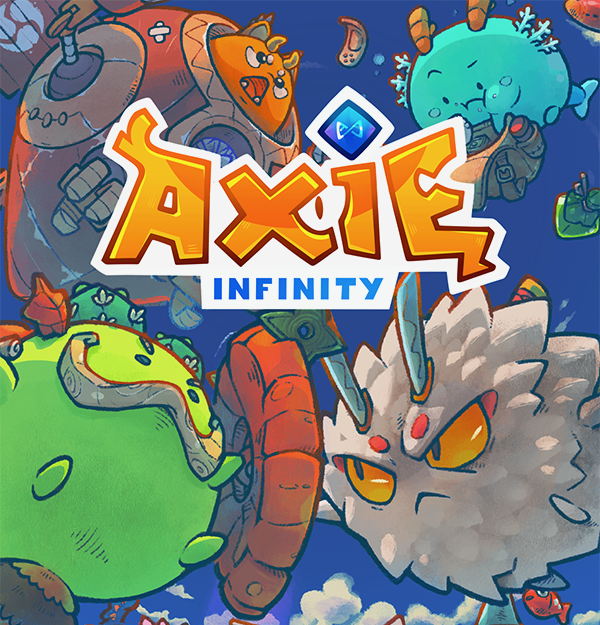 So I decided to diversify a little, even if it was another Blockchain game. After all, I have success in Splinterlands as a player, this last season I managed to establish 2 accounts in the top 10 of the Champions League, with a third and a tenth place.

I had been hearing about another game for a while that also involves strategy and the use of cards, and everyone was telling me that the game is going to grow a lot and that, like Splinterlands, it has a wonderful and visionary team of developers.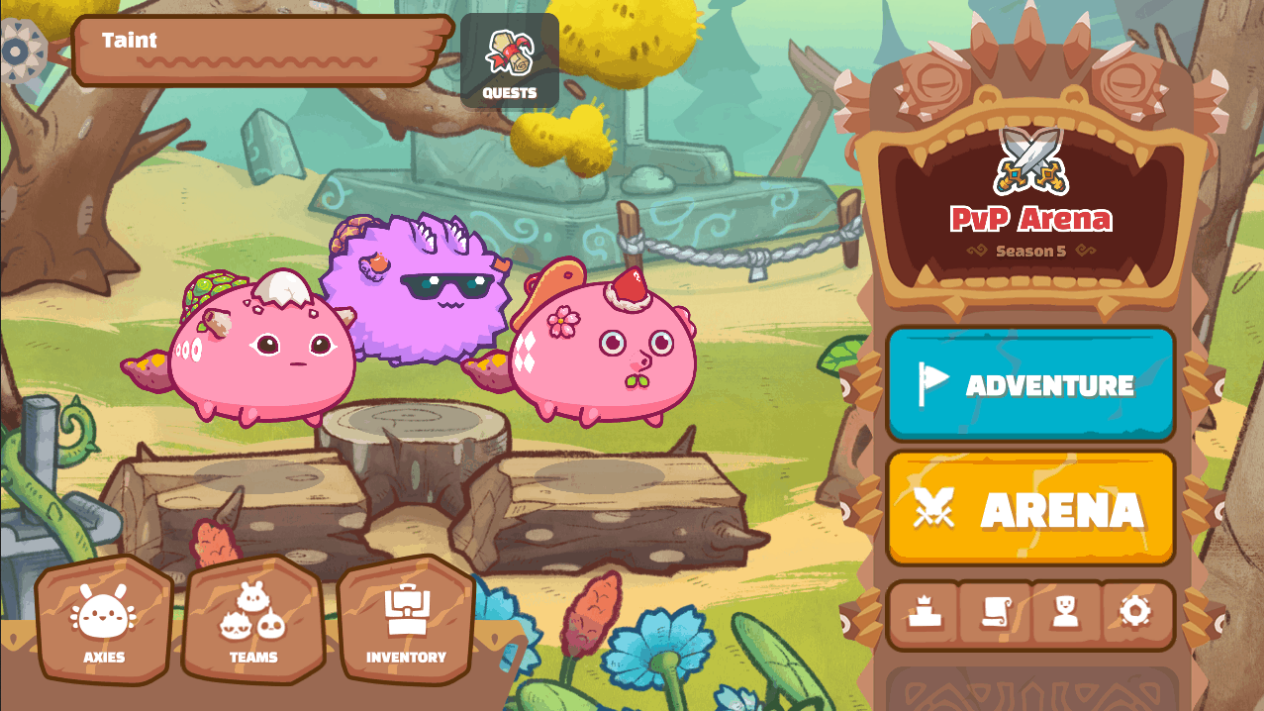 So I decided to invest in Axie an approximate amount of 2 Yodin Zaku gold foil! Although I was tempted to use this money to buy Byzantine Kitty gold foil, I controlled myself as I needed to think about diversifying a bit.

Axie Infinity is a digital pet universe where players battle, breed, and trade fantasy creatures called Axies, which in some ways resemble Pokemon.
On the other hand, we can also see some similarities with Splinterlands, since the battle system includes the use of cards per turn where the objective is to eliminate the 3 Axies from the opposing team. On each turn, you need to play your cards strategically to improve your chances of winning.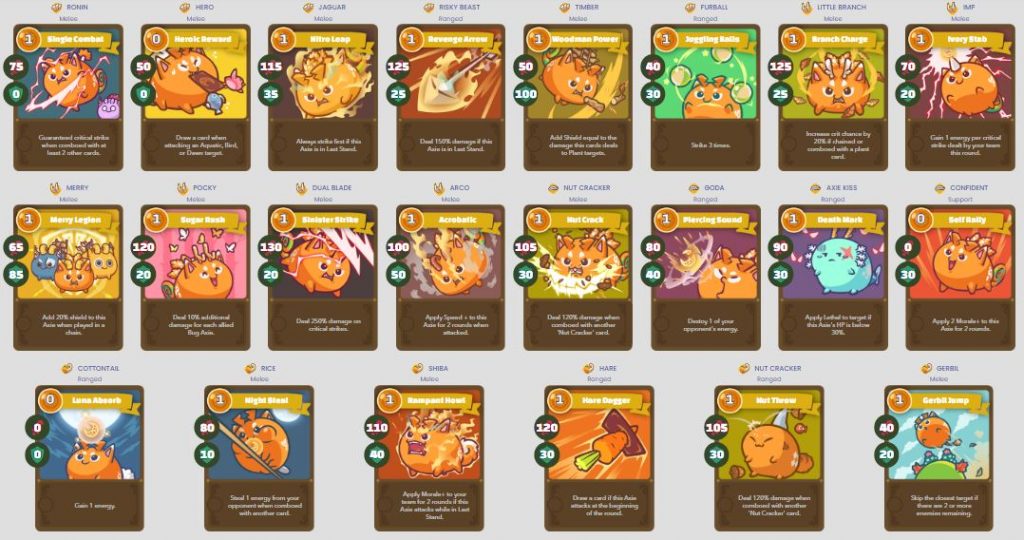 When you win battles you receive as rewards Smooth Love Potions (SLP) which are the basic token of the game that can be traded or used to create new Axies.

Axies can reproduce and raise children. These new Axies can then be used in battles, spawned again, or sold on the Market.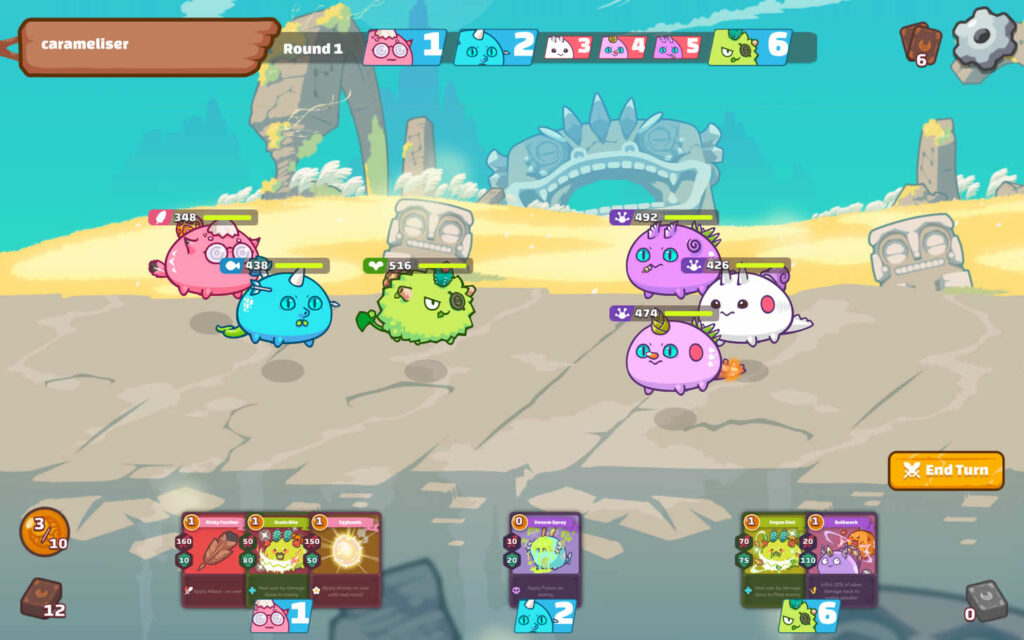 Besides battling against other players in the arena, there is the adventure mode, where you can evolve your Axies level gaining experience, facing various stages in which the player fights against different types of monsters.

The game also offers a daily quest. In both Adventure Mode and Daily Quest, you can also earn a generous amount of Smooth Love Potions (SLP).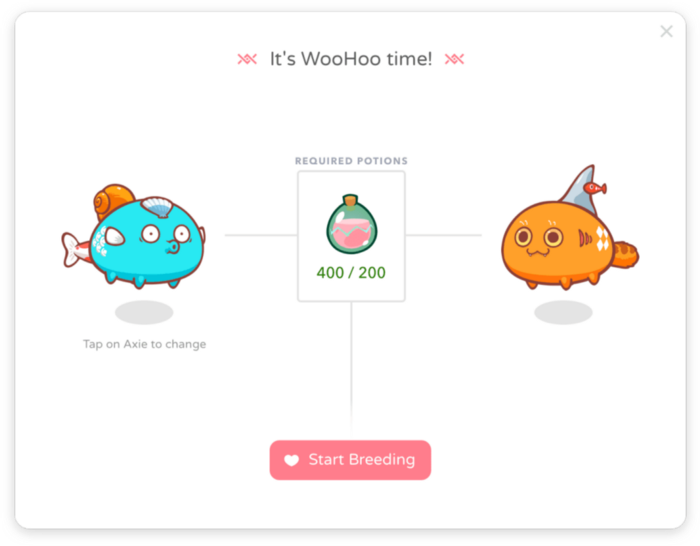 I started a few days ago and I still don't have much experience, but if I have some of the success that I have in Splinterlands, I'm sure it will be very profitable.

Well, another thing that contributed is that the Axies are very cute and fluffy, see and tell me if they're not a sweetheart?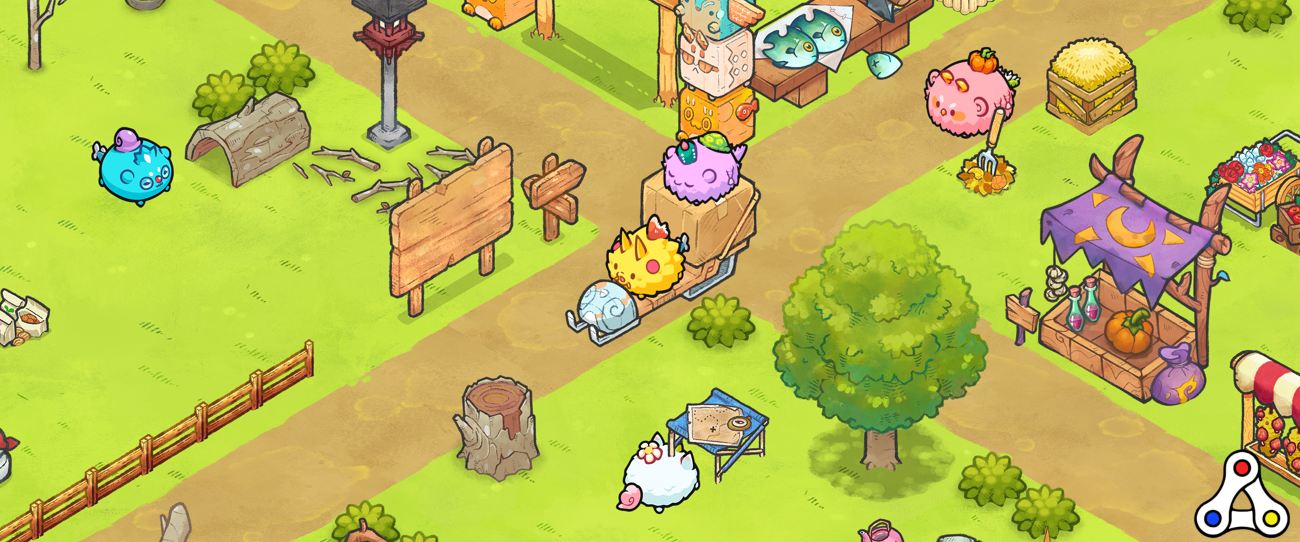 Splinterlands is my favorite game and it will hardly stop being, I've been playing for over 2 years, and every day I wake up excited to complete my daily quest.

But as I go deeper into this new universe of Axie, I'll try to create new posts on the subject explaining more how this game works, which seems to be very interesting.
That's it for today, I wish you all good luck on the battlefield!
---
See this post on Twitter
Join the fun now: Sign up here.

---

Images: AxieInfinity, & @splinterlands

---

)

)

---
---