How are you friends
Welcome to my gaming video world.
There were a lot of mistakes when playing the game. Due to which I could not win the game. But I enjoyed and enjoyed playing the game. I'm trying to gift you a good game. I have had to play a lot of slow in this game because I am new to this game. Still trying my best to show you a good game. Hopefully, you will watch the video and subscribe. If you like it, you will like the video. Thanks everyone

বন্ধুরা কেমন আছেন?
আমার গেইমিং ভিডিওর জগতে আপনাকে স্বাগতম।
গেইম যখন খেলি তথন অনেক ভুল ছিল। যার কারণে গেমটিতে জিততে করতে পারি নাই। তবে গেমটি খেলে আনন্দ পেয়েছি এবং উপভোগ করেছি। আমি চেষ্টা করছি ভালো খেলা আপনাদেরকে উপহার দেওয়ার জন্য। গেমটিতে আমি অনেক স্লো খেলতে হয়েছে কারণ আমি এই গেইমে নতুন। তারপরও সর্বোচ্চ চেষ্টা করছি আপনাদেরকে ভালো খেলা দেখানোর জন্য। আশাকরি, আপনারা ভিডিওটি দেখবেন এবং সাবস্ক্রাইব করবেন। ভালো লাগলে ভিডিওতে লাইক দিবে। ধন্যবাদ সবাইকে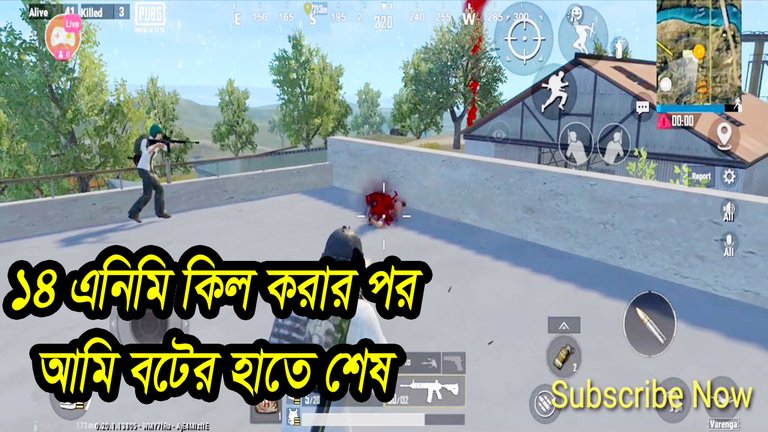 I Play PUBG Mobile Game with My Mobile Phone
When I play games I try to play live stream on my Facebook page. If I get any good content while playing live stream, I upload it on my YouTube.
MY MOBILE Specifications: ........
Device Name:- Realme 6 Pro
Version:- Baseband & kernel
Realme UI Version:- V1.0
Android 10
Ram:- 6 GB
Rom: 128 GB
Processor:- Qualcomm Snapdragon 720G Octa-core
You Wanna play games with me Add me :
"GameTooGame" id - 5613491129 (pubg mobile)
"GameTooGame" id - 71048635279 (pubg mobile lite)
🗣🗣 Follow Us Socially 👤🔚
My Gaming Youtube Channel "Game To Game"
Facebook page "Game To Game"
Facebook Group "Game To Game"
✔✔ LIKE ✈✈SHARE ✍✍ SUBSCRIBE