Crysis -formed by 4 games- and its first installment published in 2007, we must mention before the first installment of another more famous franchise if possible, Far Cry by Ubisoft, a game developed by Crytek with its Cryengine engine, and published by Ubisoft in 2004 Far Cry presented us with a first-person shooter that took place in open tropical environments similar to those that we later saw in Crysis, with a quality of detail, and an impressive drawing distance for its time. The Cryengine was a formidable engine even then, and 3 years later we could see how its second version, the Cryengine 2, made the most powerful computers of its time with Crysis sweat.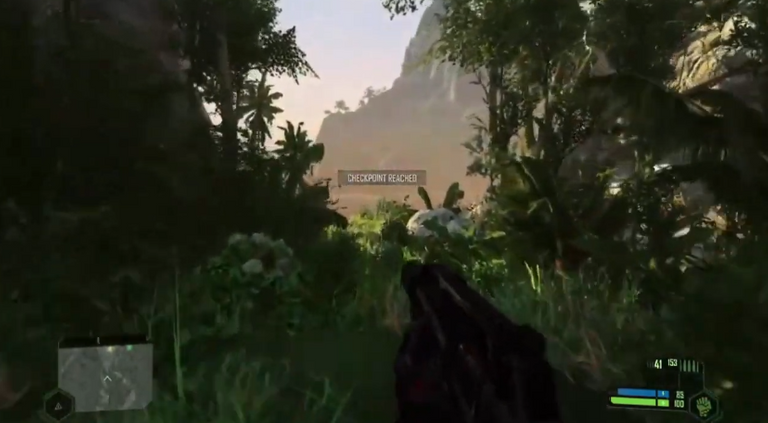 Arguably this first installment of Crysis is much less complex than its sequels, but still interesting enough to get our attention and encourage us to continue. It's 2020, and a team of American scientists makes a terrifying discovery on an island in the South China Sea. All contact with the team is lost when the North Korean government quickly closes the area. The United States responds by sending an elite team known as the Raptor to reconnoitre the situation, but despite North Korean resistance, they cannot even imagine what they are going to face. We will play the Nomad soldier, equipped with a special nano-suit that provides us with improved physical abilities such as optical camouflage, super jump, super speed, the greatest resistance to bullets, and the regeneration of our life.
But all these advantages that our nano-suit provides have an energy cost that we will recover little by little, so it will be very important to think very well about the strategy to follow in any fight to face them with guarantees. And this is one of the most important qualities that Crysis offers us, a pseudo open world -more limited than it seems but more than enough- where we will have to fulfill several objectives as the story progresses, and where we will have enough freedom to choose the how to face each situation with the use of our improved skills, and with a quite generous arsenal which we will also have the option to improve with a module improvement system. It must be clarified that the AI ​​of the enemies, which will not make things easy for us despite everything, is not very advanced, and it is possibly where it is most noticeable that we are facing a 2007 game with mechanics that are widely found today more refined in more modern shooters.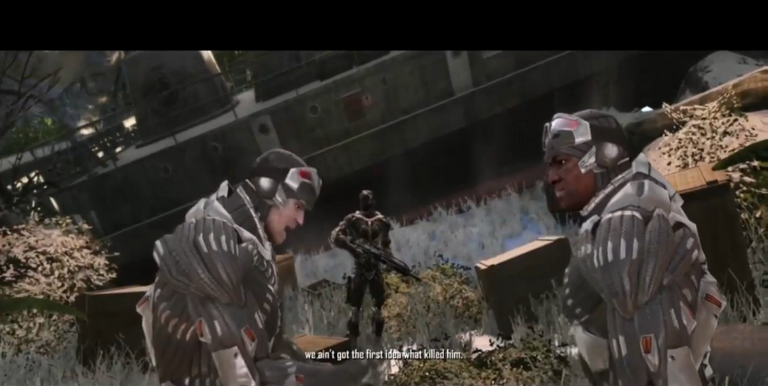 Crysis was a technical marvel. When it came out in 2007 there was no PC that could move it with ease in its maximum graphic configuration, it was simply at another level that has taken years to reach. When in 2011 PlayStation 3 and Xbox 360 received a version made with Cryengine 3, they had to make quite a few graphic concessions, they even lost a level -which is still absent in this version- but they also gained in effects and lighting, due to the more advanced capabilities of the new engine. This remastering versioned for Switch by Saber Interactive -who already did the feat of versioning The witcher 3 for the Nintendo console-, comes directly from that version, although in principle it seems that the textures have suffered a few more cuts, and the framerate is not so stable, especially in portable mode, so if we have the option, playing on the dock is the most recommended.
Despite this, it is still surprising to see Crysis running on a laptop and, technical concessions aside, if we don't have a better version at hand, the Nintendo Switch version will fulfill its mission, maintaining roughly the best of the original Crysis, maintaining its action. and destruction - we can destroy almost all the elements of the scene - although we will lose the level called Ascension due to its technical requirements. The sound section is just as good as the original, which was already very remarkable, with themes that wonderfully accompany the action.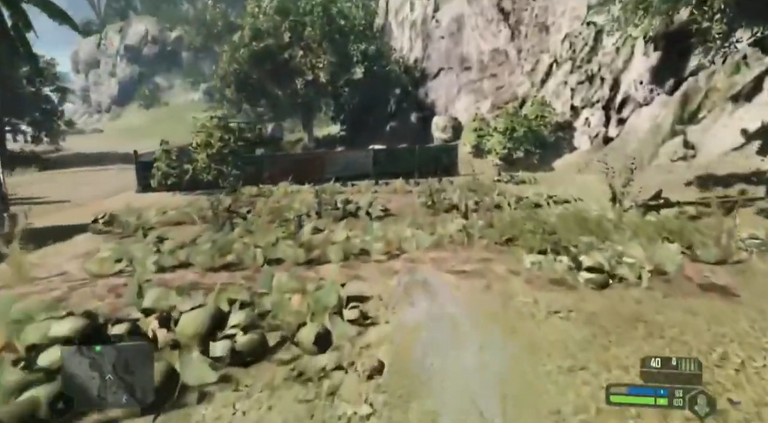 I am not going to say that this Crysis Remastered is unnecessary, especially because we still do not know Crytek's motivation for its launch - we hope that a new installment is on the way - and because the original game is already 13 years old and at that time, the The market has been renewed with new users who surely not all have enjoyed Crytek's work, but what is certain is that in the analyzed version -the Nintendo Switch version since it is the only one currently on sale-, it is not It is difficult to see the meaning of the word Remastered, because the game is technically behind the original version, except for the lighting engine and some effects that look better and you can see that they are more modern. Despite this, it still has two advantages: one is the well-known portability, that playing a Crysis on a laptop does not leave indifferent, and the other is the inherent quality of the title, which was already outstanding in its day, and obviously continues to be a game very to take into account.
If you do not know the original game -or its versions of PlayStation 3 and Xbox 360- and you fancy a shooter of guarantees in the hybrid of Nintendo, Crysis Remastered is postulated as one of the best options in terms of playable quality. And although technically it no longer impresses, and has had to make several concessions, it still looks great, especially with the improvements it already received in its previous version on consoles. In addition, the control has been adapted in a very simple way for the use of skills, and gyroscope pointing has been added for those who like this type of control. With Crysis Remastered, the most famous Crytek franchise returns to the current scene, we hope it is to stay.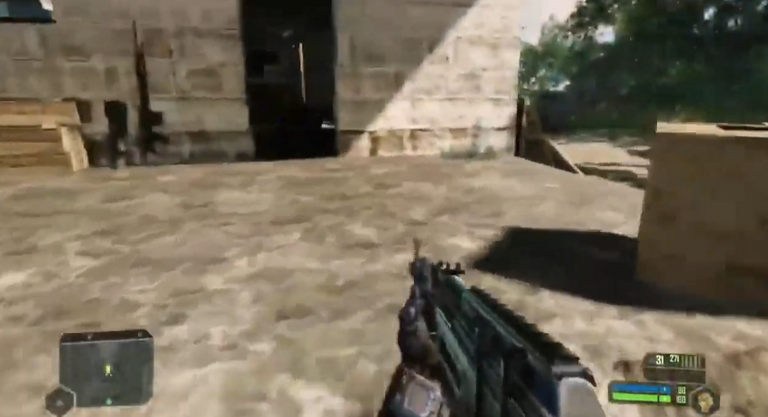 What I think of the game after playing

Crysis Remastered, although it hardly justifies its name, brings the great game of 2007 into our hands. Watching this game that was long the nightmare of PC hardware manufacturers, running on a portable device, is not something you see every day, although the technical concessions to achieve it have been remarkable and can tarnish the experience a bit. final about the game.