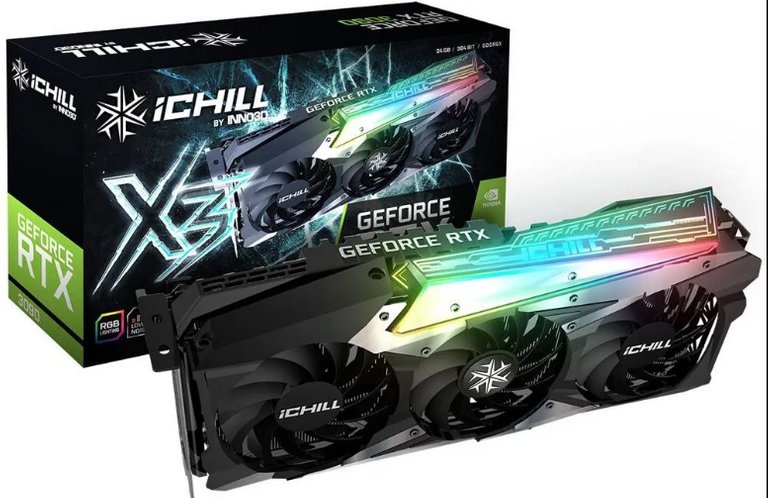 NVIDIA has unveiled its new GeForce RTX 30 Series graphics cards which, thanks to the NVIDIA Ampere architecture, represent the largest generational leap in GeForce history.


Shattering current performance records, GeForce RTX 3090, 3080 and 3070 graphics cards offer up to 2x better performance and 1.9x better power efficiency than the previous generation, based on Turing. GPUs leverage 2nd generation NVIDIA RTX - the world's most powerful PC gaming platform - to deliver unprecedented AI and real-time ray tracing gameplay.
The RTX 30 Series were unveiled during a virtual launch event headed by Jensen Huang, CEO of NVIDIA, who also revealed that Fortnite, the pop phenomenon of video game culture, will receive support for RTX real-time ray tracing, adding four ray traced features that will provide a more immersive gaming experience, including the generation of reflections, shadows, global lighting and ambient occlusion.
Huang also revealed powerful new tools for gamers, including NVIDIA Reflex, which makes competitive gamers faster; Omniverse Machinima, to work the narrative of videogames using real-time graphic engines; and NVIDIA Broadcast, which harnesses the power of AI to turn any room in your home into a broadcast studio.
"The launch of NVIDIA Ampere graphics cards today is a giant step into the future," said Huang. "Thanks to the work of thousands of years of engineering, the GeForce RTX 30 Series represents our greatest generational leap. NVIDIA RTX fuses programmable shading, ray tracing, and artificial intelligence so developers can create entirely new worlds. Twenty years from now, we will look back and realize that the future of gaming began here."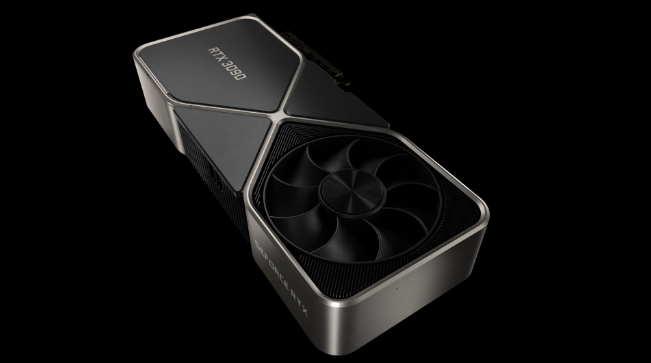 The new RTX 30 Series GPUs combine next-generation performance and technologies with more than two decades of R&D, and include:
New multiprocessors - the foundation of the world's fastest and most efficient GPUs. They offer twice the FP32 performance of the previous generation and 30 Shader-TFLOPS of processing power.
Second Generation RT Cores: The new dedicated RT Cores offer twice the performance of the previous generation, plus simultaneous ray tracing, shading and computation.
Third Generation Tensor Cores: New dedicated Tensor Cores, with up to twice the performance of the previous generation, making it faster and more efficient to run technologies that employ artificial intelligence, such as NVIDIA DLSS, and 238 TFLOPS of power of prosecution.
NVIDIA RTX IO: Enables GPU-based fast charging and game element decompression, accelerating input / output performance up to 100x compared to traditional hard drives and storage APIs. Together with Microsoft's new DirectStorage API for Windows, RTX IO offloads the work equivalent of dozens of CPU cores to the RTX GPU, improving frame rates per second and improving load times.
World's Fastest Graphics Memory: NVIDIA has worked with Micron to create the world's fastest graphics memory for the RTX 30 Series, the GDDR6X. Provides a data rate of about 1 TB / s of system memory bandwidth for graphics card applications, maximizing performance for video games and other programs.
Next-Generation Process Technology: Samsung's new NVIDIA 8N custom process that enables higher density and more efficient transistors.
Pop culture phenomenon Fortnite is the latest bestseller to join RTX technology, joining Call of Duty: Black Ops Cold War and an extensive roster of AAA titles including Cyberpunk 2077, Dying Light 2 and Watch. Dogs: Legion.
Other games that already enjoy ray tracing support include: Control, Minecraft Beta with RTX for Windows 10, and Wolfenstein: Youngblood. In addition, ray tracing is supported by industry standard APIs, including Microsoft DirectX Raytracing and Vulkan, as well as game engines used by developers to create video games, such as Unreal Engine, Unity, Frostbite, id Tech, Northlight, Luminous Engine, 4A Engine and others.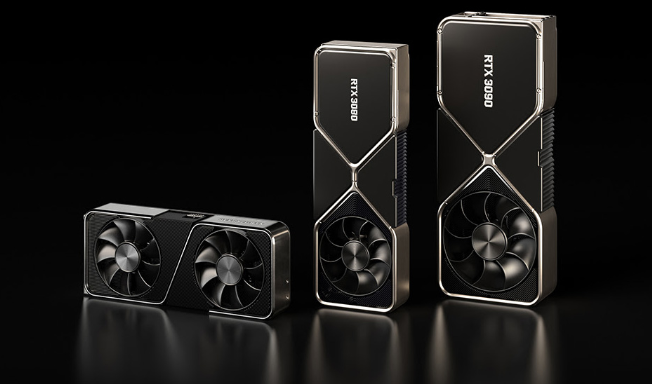 NVIDIA DLSS, one of the greatest graphics advancements of the last decade, uses the deep learning neural network powered by RTX Tensor Cores. When activated, DLSS — only available on GeForce RTX GPUs — improves performance on titles such as Control, Minecraft RTX for Windows 10, and Death Stranding, producing images of comparable quality at native resolution. DLSS is coming to Boundary, Bright Memory Infinite, Call of Duty: Black Ops Cold War, Cyberpunk 2077, Fortnite, Ready or Not, Scavengers, and Watch Dogs: Legion. For those with more powerful PC setups, a new Ultra Performance mode lets DLSS go up to 8K.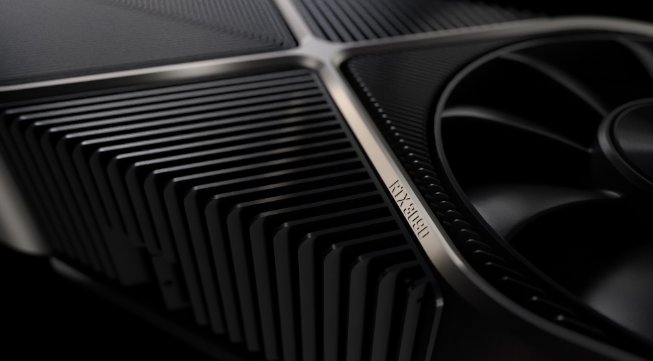 Where can we find them
GeForce RTX 3090, 3080 and 3070 graphics cards will be available as custom cards, including factory clocked and overclocked models, through major manufacturers such as ASUS, Colorful, EVGA, Gainward, Galaxy, Gigabyte, Innovision 3D, MSI, Palit, PNY and Zotac, as well as in their Founder models at www.nvidia.com.




You can find GeForce RTX 30 Series GPUs in gaming systems built by Acer, Alienware, ASUS, Dell, HP, Lenovo and MSI, as well as from other manufacturers such as CyberPower PC, Digital Storm, Falcon NW, IBUYPOWER, Maingear, Origin, NZXT, Puget and many others.




The GeForce RTX 3080 will be available starting September 17. The GeForce RTX 3090 will arrive on September 24. The GeForce RTX 3070 will go on sale in October.




For a limited time, users who purchase a GeForce RTX 30 Series graphics card or system will receive a Watch Dogs: Legion digital PC download and a one-year subscription to GeForce NOW ™, NVIDIA's cloud gaming system. .