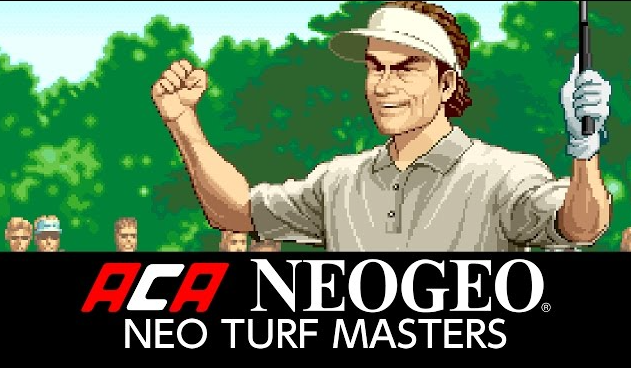 Autumn is coming, the rain, the wind. A not very pleasant time to go out to the field and practice our swing, except in front of the television. I have never been very fond of these types of games. However, I recognize that the one that concerns us today, has come to provide me with good afternoon of vice, and even important piques playing doubles with friends..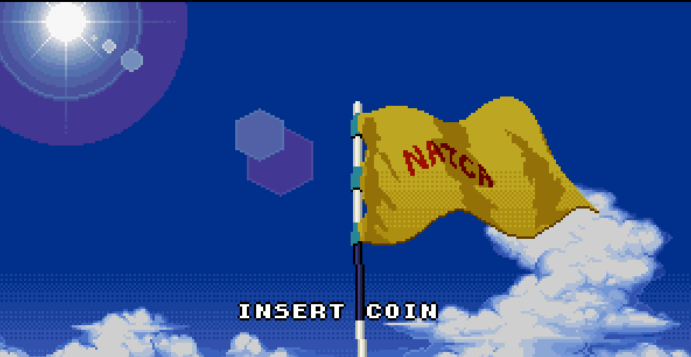 In 1996 Nazca Corporation, formed by members of the defunct IREM (R-Type) and creators of Metal Slug, together with SNK Playmore joined forces to make one of the best sports arcade games seen up to then, Neo Turf Masters, which visited both the such as the Neo Geo home system (the Rolls Royce of consoles). For me it is the best exponent of golf seen in 16-bit machines, surpassing the hitherto untouchable Hole in One Golf by Super Nintendo (completely subjective opinion, for the record). A year later, in 1997, Everybody's Golf would arrive for the 32bits / PSX generation, which would be a huge step forward in many aspects, although I will talk about it another day.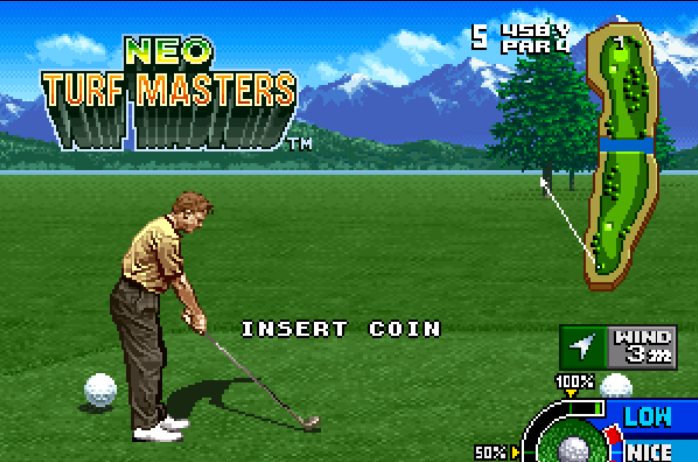 Forget about the pure and simple simulation of other golf games such as the PGA Tour saga by Electronic Arts, here we will not find famous golfers who like women too much, nor real circuits, nor weird trifles as if the air shake from "nosequé" side, if wood, if iron 3, and so on. In Neo Turf Masters (Big Tournament Golf in Japan) fun prevails above all those stories, fun from the hand of the Nazca company, one of the most active third parties that Neo Geo systems had.
Neo Turf Masters is very cool, and it's cool because it's spectacular (technically speaking), very playable (few frills when hitting the ball with the stick) and especially fun, bringing a little overcrowded sport to minundis like us who haven't caught in our life a stick of those.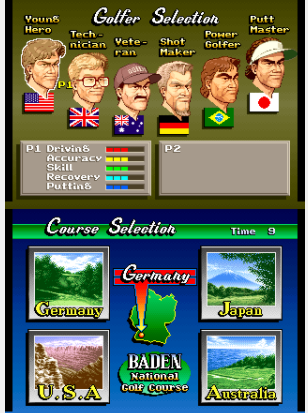 This title allows one or two players to compete hand-to-hand (match play) or to participate in one of the 4 tournaments available on fictional fields in Germany, Japan, the United States and Australia. For this, you can choose between 6 different players each with specific qualities that range from having great hitting power to being a master of kicking on the green. Its attributes appear on the selection screen so we can base our strategy based on them. With quite simple mechanics (button A to decide power and precision, button B and C to choose effect and the stick to direct the shot) we will be immersed in the exciting world of golf without hardly realizing it. Of course, it is an arcade so both the wind conditions (very changeable) and the distribution of many of the holes are quite far from reality.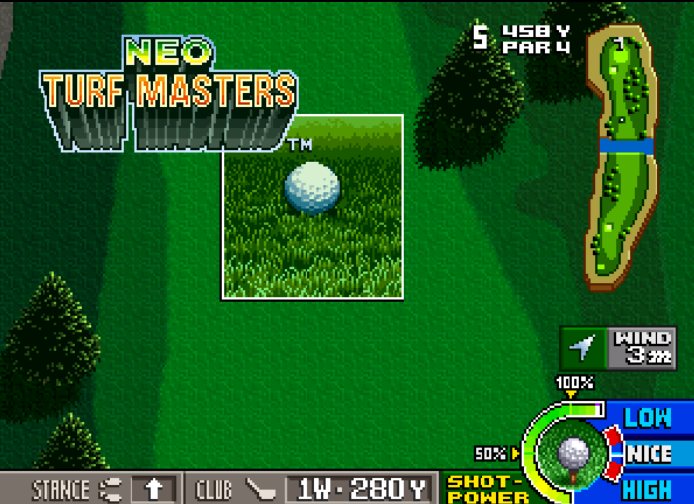 To give a blow initially we will choose the direction and later define the height and power. For this we have a wide variety of clubs that have different uses (while some will give us power or precision, others will be essential to get out of a bunker). When we reached the green the perspective changed dramatically. When using the putt we only decide direction and power but we have to be especially careful with the irregularities of the ground, so we can be surprised with the trajectory of the ball.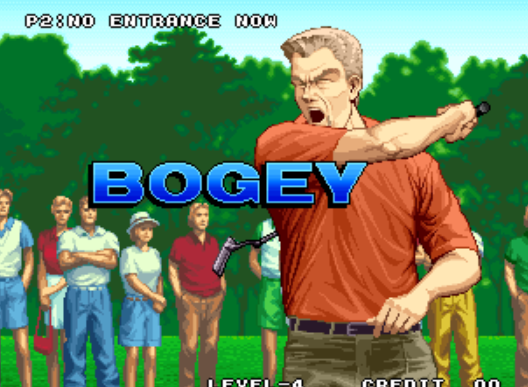 More things. The difficulty of the game increases as we progress, so it will be vital to master our strokes because to pass the phase we need at least one "par", that is, equal the number of strokes required to put the ball in the hole. If we are below the "par" we will make a "birdie" and he will give us an extra blow for the next round, but if we exceed the "par" we will do "bogey" and we will go to the bat, being below the classification and with a high risk of losing the game. And so far the technicalities of golf, which are many and I have no idea.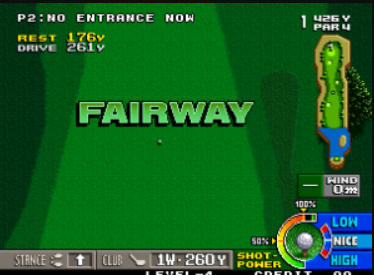 Each hole was celebrated (or lamented) by a screen with huge golfers who expressed their joy or frustration with perfect animations. These scenes were a bit grimy due to the design of the characters, all male, who in addition to looking packaged at some moments seemed like I said before in a Lacoste commercial, but the end result was as funny and fun as a movie arcade deserves. these characteristics.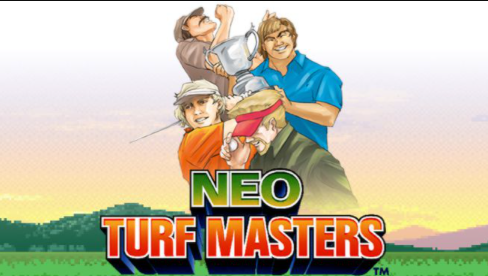 Despite the affordable control, it is a challenge to be able to finish among the top positions in the ranking in each tournament due to the sinuous paths along with numerous bunkers intelligently placed at key points eager to capture our ball. Even so, patience and experience are rewarded by being very rewarding to get birdies.
The initial credit (as well as each additional one) in principle allows us to play three holes but depending on our expertise this number can be increased (each birdie gives us an extra hole) or decreased (each hit over par on the course penalizes). It is not uncommon to jettison all the positives achieved on an excellent course if a certain hole is crossed.
To say goodbye, I would like to point out that with games like this pearl from Nazca Corporation, it is shown that the 'arcade', more than a genre, is a philosophy and an ethic when designing games; and that all kinds of titles, contrary to many prejudices, are open to its beneficial influence. Not everything has to be the Martian artillery of our beloved Dodonpachi or that digital beauty of the Sega Rally controller; just add love and humor to the matter to make something like golf one of the most entertaining recreational experiences.