Have a Blessed day to all Asean Hive Members and to all of us!!!
Today is another amazing day for us, as we did again another Feeding Mission for the Kids here in my place in the Philippines. Our beneficiary for this Feeding Mission is at the Kanitoan, Initao Misamis Oriental, a barangay almost an hour away from the highway and I want to share it here as my Wednesday walk for this week.
!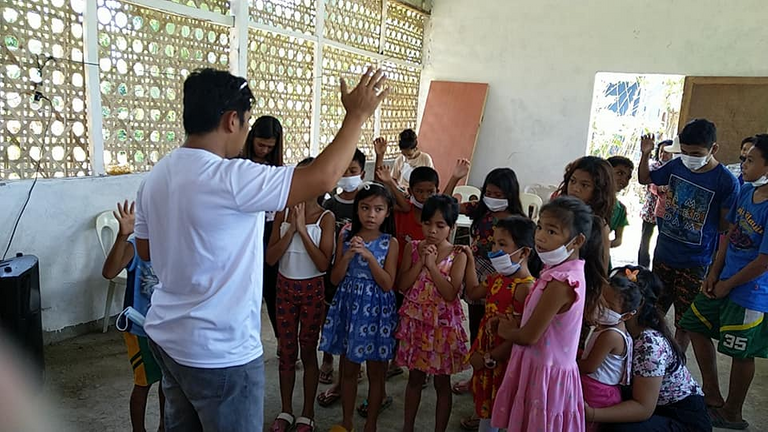 For the information of everyone, this feeding mission is just started way back in 2015 and we really thank God for we could still do this even this time of the pandemic. We tend to do this every month as part of our ministry and advocacy to feed little children within our community.
Knowing that our venue for today's event is almost an hour before we arrive there, we traveled early in the morning at around 7:00 A.M and we were in that place at around 8:00 in the morning.
As we arrive at the venue, we immediately cater to the little children who already waiting for us. We even follow some health protocol as advised by the barangay though the place has no cases of the covid-19 virus. We thank God for we cooked the food early in the morning so that when we arrive at the venue we can organize properly the process. Our food for today's feeding mission is Fried Chicken, Spaghetti and it is not complete without rice.
Before we start our giving of foods, our Pastor gives a little message not only to the little children but even to their parents or guardians who were also there with them. This message is a Word of God who could give inspiration and encouragement as we still facing the pandemic and we thank God for both children and their parents or guardians who were listening.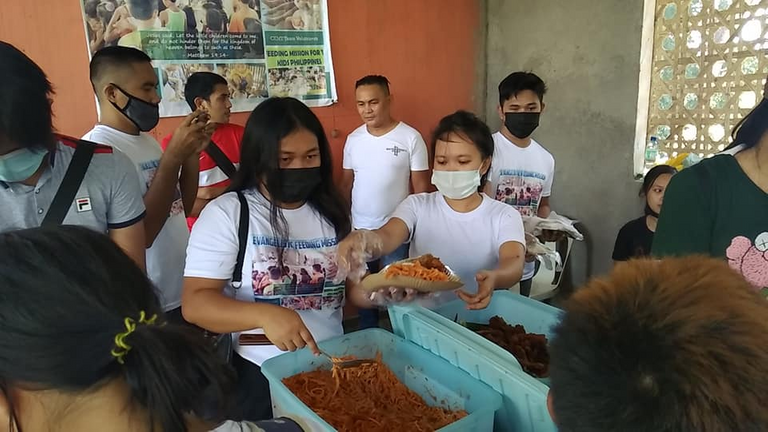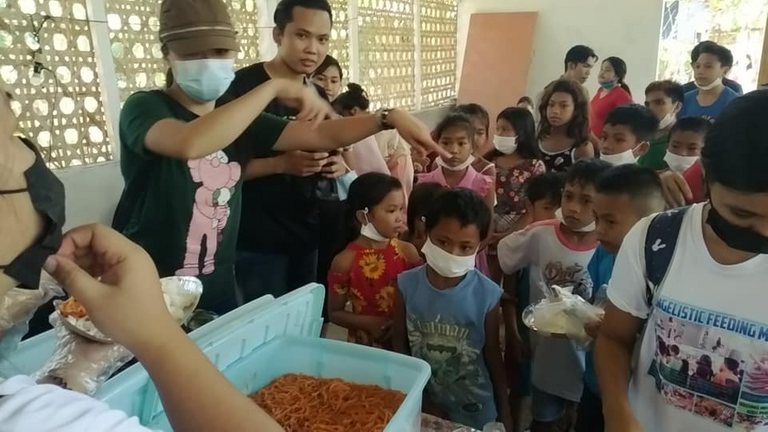 After a while, our Pastor is finished sharing the word of God and it's now time to give food to the little children. As we count, we have a total of almost 30 little children plus their parents or guardians. We appreciate that the barangay allows us to do this mission here knowing that our prime purpose to this is to help and even to give encouragement.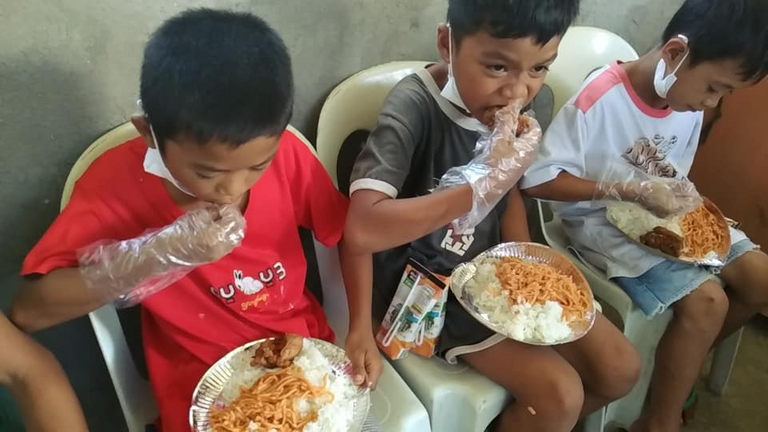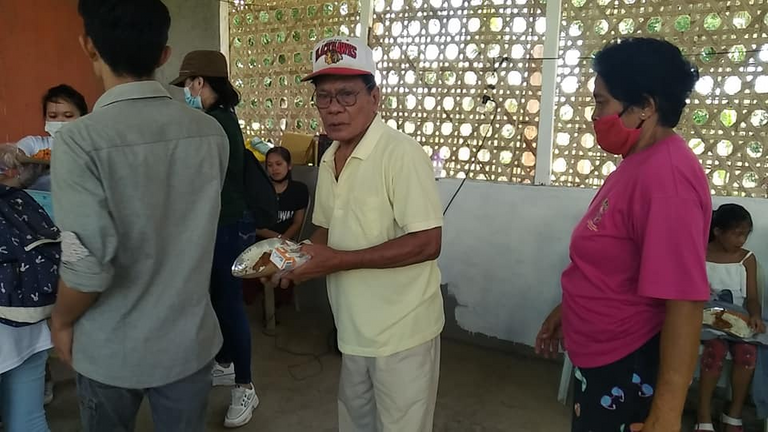 Now, here are the little children enjoying their foods together with some of the parents or guardians who also received foods to eat. It is our joy seeing all of them enjoying what they eat, it paid off our hard work and even the financial aspect as we see and know that all the beneficiaries every time we have feeding mission is happy and full.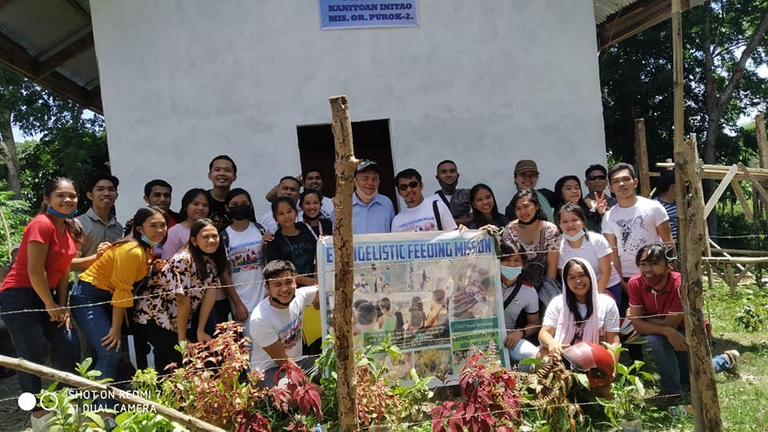 All our feeding mission were not to be successful without the help of our God who always there giving us strength and joy in spite of the trials that we encountered every day but God is really good all the time.
At around 12:30 in the afternoon, our feeding mission is successfully done and it is now time for us to go home and rest. Before we leave the place, our team takes a group pic first as a remembrance.
This would be all for Wednesday Walk that makes us smile and thank you for dropping.
Many thanks to @tattoodjay and @elizacheng for initiating this #WednesdayWalk and #MakeMeSmile collaboration.
To God be the Glory!!!
Your Friend
@godlovermel25
---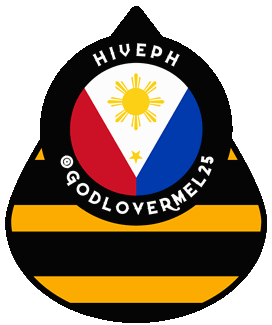 Thanks to @kennyroy for
the animated GIF.