Hello Black and White Community, I'm excited to finally be a member here. I love black maybe because I'm black in race. I like white too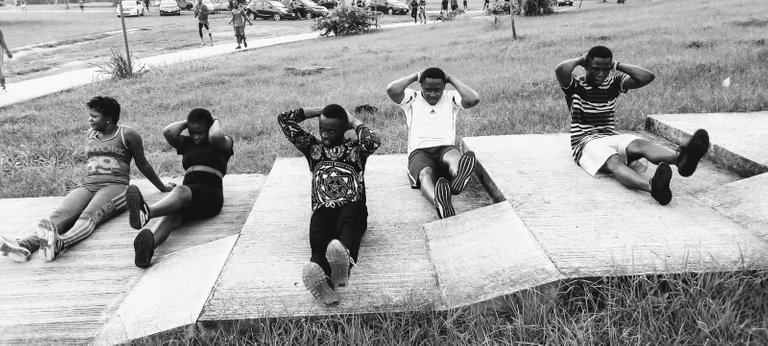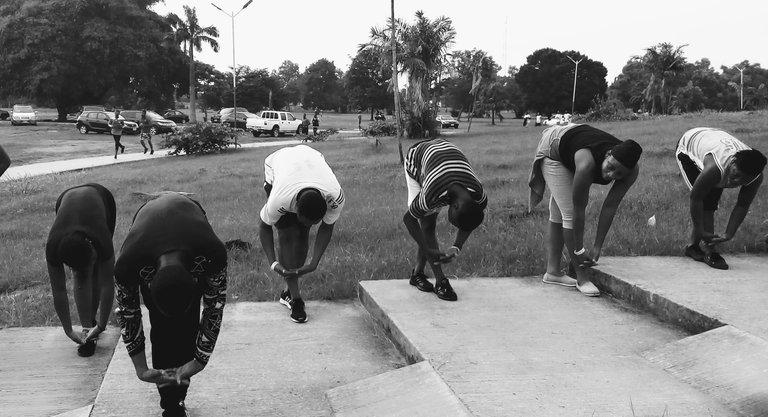 Own Images
---
Today is Saturday and on Saturdays I do create out time to exercise my body. I don't need to tell us the importance of doing exercise regularly as well as the downsides of constantly refraining from body exercises. Saturdays are usually exciting.
---
It is pertinent that we always stay physically fit as this is very important for life. You need some level of fitness to be active in all aspects of living. For example, if you are not fit to some extent, you won't be active and smart at the work you do, or the school you go. Undoubtedly, exercises profit a great deal.
---
Also, exercising in a group is always fun-filled and a bit more exciting than exercising alone. So, in my fitness training today, I took some pals along and trust me, it was so much fun.
---
Some of the fitness exercises we did were:
Jogging
Sit-ups
Squatting
Stretching
Running
Press up
Skipping
and more
---
Some of the fitness like sit-ups and in burning belle fats towards having a flat tommy. The jogging part is quite helpful as it helps me gain stamina while playing football or doing any other sporting activities. Overall, there are useful for having good health and avoid unnecessary illnesses.
---
If you ask me, I'd advice you to always do exercise a bit more often, if you don't do them at all. For those who are frequent at it, continue the good work.
---
Do have a great day and stay out of trouble. Stay safe!
This is my entry to the #MONOMAD contest!