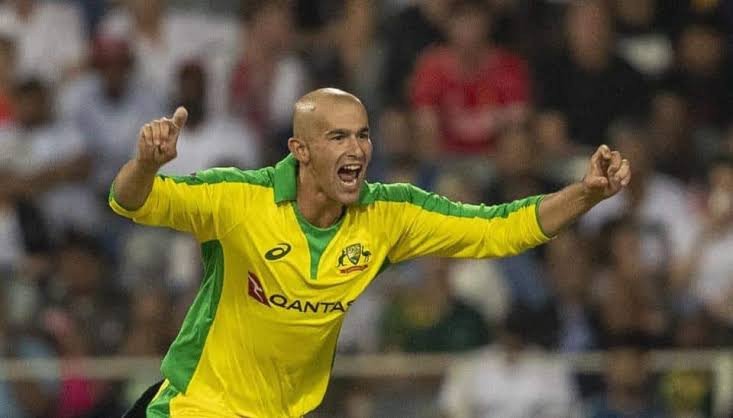 Source
Aussie all-rounder, Ashton Agar was all praise for his Indian counterpart Ravindra Jadeja after the former took a hat-trick in the first T20 against South Africa. Agar was at his best when he came to bowl his first over. The hosts were 4 down with 40 odd runs on the board. Agar left them reeling at 44/7 at the end of his over. He went on to take 5 wickets in his four overs and also contributed with the bat as well.
Agar said that Jadeja has a huge influence on him especially after the recent tour of India. He further went on to say that Jadeja is his favorite player and an absolute rockstar. That is some praise. I honestly want someone to praise me like this, just kidding.
Jadeja is really a great player and he is good enough to play all three formats of the game. His ability to bowl tight lengths has helped him to take wickets. He is a handy batsman as well. He can score runs quickly and in case he is playing a test match, he can hang in there as well. Apart from that, he is one of the best fielders in the world. After reading this, you might think that who wouldn't want to be like him! Yes, a lot of all-rounders dream of playing like Jadeja. He is truly a "rockstar". But even the best ones are replaced by better bests. Once Hardik Pandya comes back in the team, Jadeja might well be warming the benches. That's a bitter truth but let's not take anything away from Jadeja. He still is a " rockstar".
There is nothing wrong with someone wanting to be like a great player but in order to do that, plenty of work is required. I hope that Agar is already working very hard to become a better player. I still remember the day when he made his debut in the Ashes in 2013. He came in at number 11 and scored 98 runs for his team. He showed his talent on day 1 and I became his fan. But since that debut, he did nothing worth remembering until recently. Yes, he hasn't played as much as he would have expected to but in order to cement his place in the playing 11, he still needs to work harder. Right now, he is in a good position and should carry on to make it big.
Download Brave and start earning BAT.