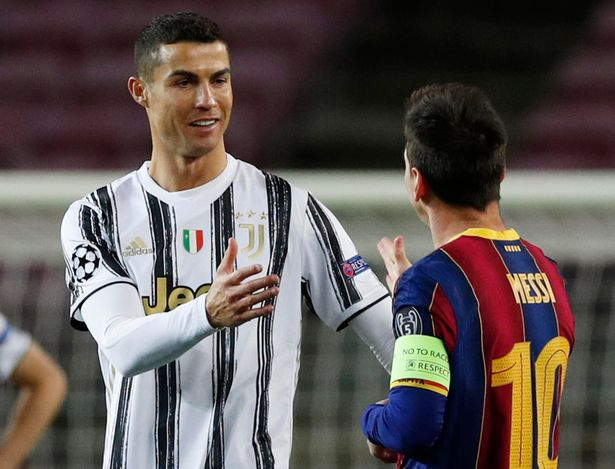 source
Hello friends, looking at what is happening in the world of football, Christiano Ronaldo and Lionel Messi era is going down rapidly. Lionel Messi emerged in 2008/2009 when the Barcelona won tremble. He finished second to Manchester United star Christiano Ronaldo in the voting for the 2008 FIFA world player of the year. Messi was spectacular In 2009/2010, he scored 38 goals in 51 matches; at that time, he was the highest goal scorer and also all-time goal scorer for the club. Therefore, he won European golden shoe award; Messi was voted as ballon D'or winner ahead of Christiano Ronaldo. Since Messi came to stage in 2008, he has being tremendous. If you are talking about Barcelona, you will also talk about Messi. In 2019, Messi won his six career ballon D'or; makes him the first player to win the award six times in the history of football. Another GOAT in football is Ronaldo, he won his first ballon D'or at the age of 23 with Manchester United in 2008/2009, his fame was all over the globe which made one of the richest club in the world to signed
Him. Real Madrid signed him £80 million world record transfer; Ronaldo was the most expensive player as at the time Madrid signed him. He won 15 trophies in Real Madrid including 4 champions leagues, two La Liga titles and 2 Copa de Rey. He became all-time top scorer for the club and all-time top scorer in champions league, scoring 135 goals. He won ballon D'or 5 times; won it back-to-back in 2013 and 2014, and again 2016 and 2017. Most times Lionel Messi won ballon D'or, Ronaldo became runner up; and most times Ronaldo won ballon D'or, Messi also became runner up. This is what makes the rivalry so interested. Ronaldo is the holder of the highest goal scorer in champions league in a season, he scored 17 goals in 2013/2014 season and no player has broke that record. He signed for Juventus in 2018 with world record fees of £88 million, which makes him the most expensive transfer for a player above 30 years. He won all the italian cup for the first 3 season but never tested champions league in Juventus.
Today, age is not in their sight. Lionel Messi is 33, while Christiano Ronaldo is 35. What they did some years ago in football can not happen again, the old age has set in. Their domination in football is gradually declining. If not covid-19 that truncated 2020 ballon D'or, Lewandowski would have be the winner.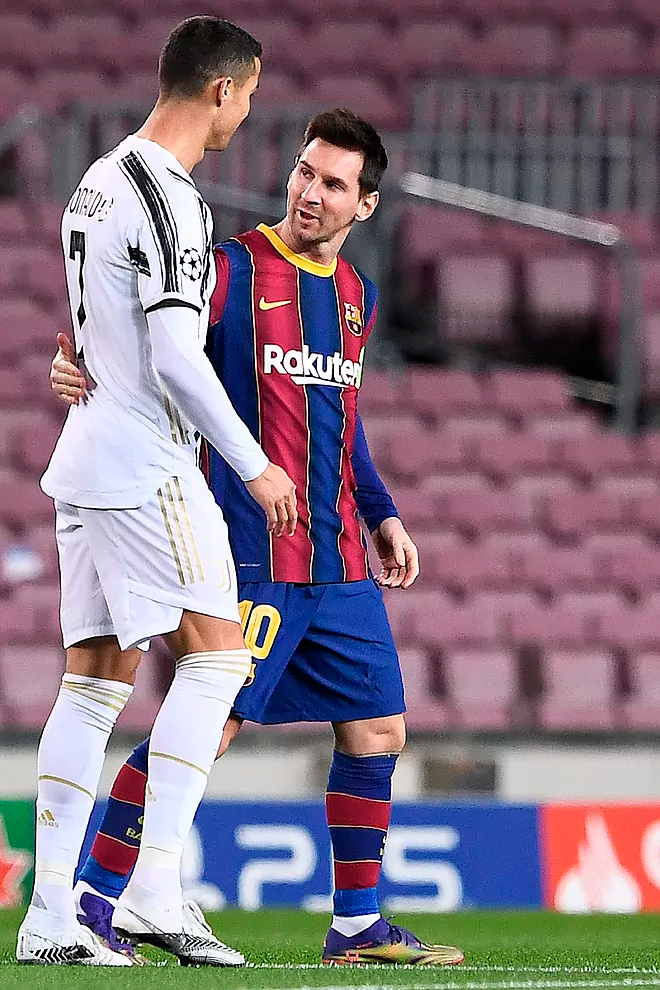 source
Both came to the world and created history in football, the played football to the highest pick. They enjoyed football; we called them GOAT because of the history the make. They broke histories and make new ones. They dominated football for the past 10 years which never happened before. We have never heard that two players dominate football like Messi and Ronaldo.
This year ballon D'or is not sure for anyone of them. Though Messi won Copa de Rey, Copa America and also highest goal scorer in LA Liga but that can not guarantee him as the favourite. If it was when Messi and Ronaldo were in the pick, we knew that is either be Messi or Ronaldo which simply means their generation in football is diminishing. Before we can see two players like this in football will take time. We know their records will still be broken but we don't know when the player that will break their records will come to football. I could remembered when Ronaldo signed a contract with Juventus, millions of fans left La Liga and followed Ronaldo to Seria A. I think that is what Barcelona and La Liga is trying to protect by not letting Messi go to another club.
Ronaldo helped his country to win Euro 2016 while Messi won Copa America for Argentina in 2021.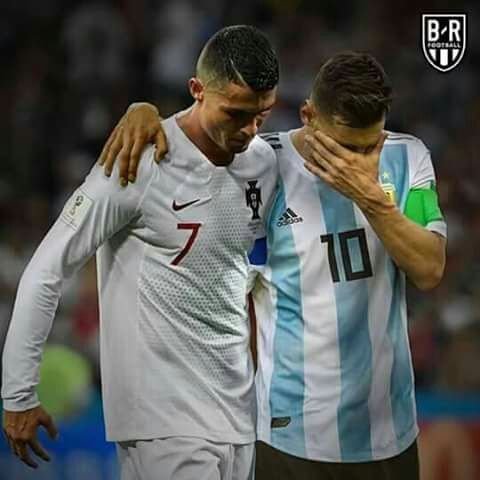 source