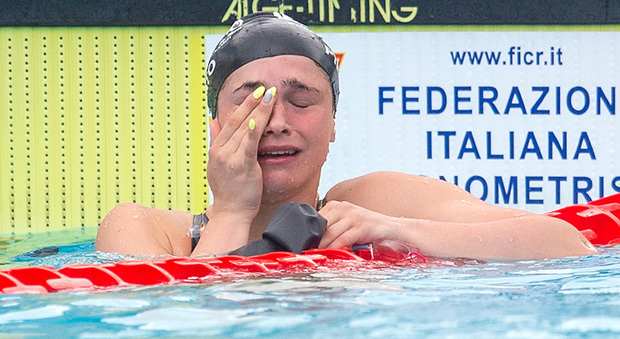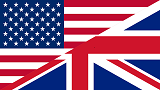 Last year, the World Swimming Championships were held in Korea.
Italy gave incredible performances.
An extraordinary performance for Italy in the pool that had never collected so many medals.
And to say that Italy has to eat its hands as all the medals won were well deserved while we had a lot of quarter places that for a few cents did not turn into bronze, just think of the Panziera and the 4x200 bracket.
16 national records collapsed and Paltrinieri broke the European record of 800.
Add to this the colourless world championship of the Azzurri from which he expected so much like Martinenghi, Miressi and Codia and we will have the extent of how much the Azzurri movement is in a state of grace as a team as a whole.
Yesterday Paltrinieri lost at the last pool the dominion of the 1500 freestyle that saw him champion from 2 editions in a row. On the one hand there were 2 very strong opponents, on the other a decreasing condition for an athlete who had already played 2 times the 800 freestyle and who for the first time had tried his hand in the open waters in the 5 km in the 5 km where he won a silver, and in the 10 km where he finished sixth.
What surprised Italy as a whole, however, was a young girl, almost a child who at just 14 years old won an incredible silver medal in the 50 frog, risking beating the world champion and world record holder Lily King.
A surprise for everyone, even her.
A star is born. That's what everyone said.
A trivial statement but one that hides an absolute truth.
At 14, you can only get better and Benedetta Pilate seems to have a great maturity in addition to talent to explode.
Too bad that the 50 frogs are not an Olympic discipline, which is why from now on Pilate will start a long preparation to be competitive even in the 100 frogs where she swims a 1.08 high which at the moment cannot be judged as Olympic time.
If the girl from Taranto were to be able to file 2-3 seconds we could really hope for her Olympic exploit.
Otherwise we will see her again as a potential European dominatrix in the 50's and presumably a woman to beat at the next World Cup.
Blessed be the new blue goddess of the post Pellegrini?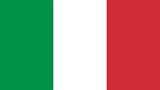 L'anno scorso si sono svolti i mondiali di nuoto in Corea.
L'Italia ha regalato performance incredibili.
Una performance straordinaria per l'Italia in vasca che mai aveva raccolto cosi tante medaglie.
E dire che l'Italia deve mangiarsi le mani visto che tutte le medaglie conquistate sono state ampiamente meritate mentre abbiamo avuto una marea di quarti posti che per pochissimi centesimi non si sono tramutati in bronzo, basti pensare alla Panziera e alla staffatta 4x200.
Sono crollati 16 record nazionali e Paltrinieri ha battuto sugli 800 il record europeo.
Aggiungiamoci il mondiale incolore di azzurri da cui si aspettava tantissimo come Martinenghi, Miressi e Codia e avremo la portata di quanto il movimento azzurro sia in stato di grazia come squadra nel complesso.
Ieri Paltrinieri ha perso all'ultima vasca il dominio dei 1500 stile libero che lo vedeva campione da 2 edizioni di fila. Da un lato c'erano 2 avversari fortissimi, dall'altro una condizione in calando per un atleta che aveva già disputato 2 volte gli 800 stile libero e che per le prima volta si era cimentato nelle acque aperte nella 5 km a sfaffetta, dove ha vinto un argento, e nella 10 km dove era arrivato sesto.
A sorprendere l'Italia tutta è stata però una ragazzina, quasi una bambina che a soli 14 anni ha vinto una medaglia d'argento incredibile nei 50 rana, rischiando di battere la campionessa mondiale e primatista mondiale Lily King.
Una sorpresa per tutti, anche per lei.
E' nata una stella. Tutti han detto cosi.
Affermazione banale ma che nasconde una verità assoluta.
A 14 anni puoi solo migliorare e Benedetta Pilato sembra avere oltre al talento una grande maturità per poter esplodere.
Peccato che i 50 rana non siano disciplina olimpica, motivo per cui da oggi in poi la Pilato inizierà una lunga preparazione per essere competitiva anche nei 100 rana dove nuota un 1.08 alto che al momento non può essere giudicato come tempo da olimpiadi.
Se la ragazza tarantina dovesse riuscire a limare 2-3 secondi potremmo davvero sperare in un suo exploit olimpico.
In caso contrario la rivedremo potenziale dominatrice europea sui 50 e presumibilmente donna da battere ai prossimi mondiali.
Che sia Benedetta la nuova Dea azzurra del post Pellegrini?
JOIN ON "ITALY & ITALIANS" COMMUNITY