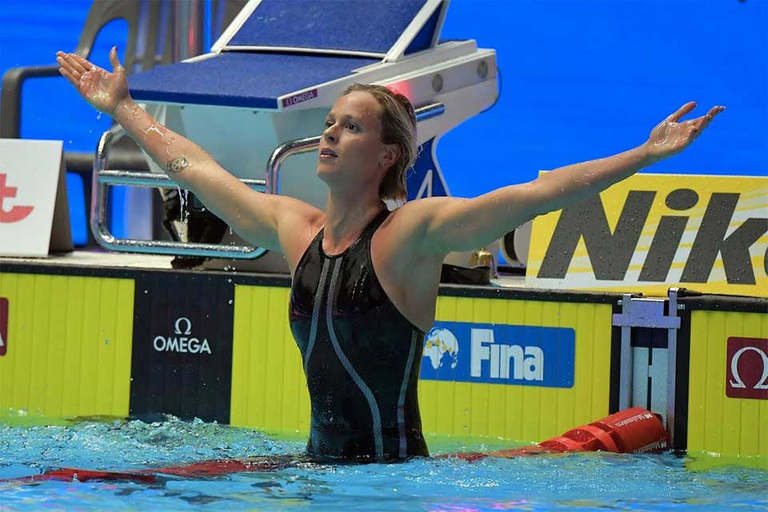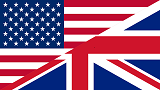 Being 31 in professional swimming is the same as being 40 in football or basketball.
How many 40-year-old footballers or basketball players or basketball players do you know and especially how many 40-year-old or 38-year-old fairies have been able to be at that age still at the top of their class in history?
No one comes to mind to me except sporadic cases of excellent players who had some exploits at that age.
Federica Pellegrini at the age of 31 won the gold medal in the 200 freestyle at the Korean World Championships in 2019.
Swimming is quite popular, but few are those who really have the fullness of what the internal dynamics of swimming competitions are.
Federica Pellegrini broke yet another record yesterday.
Considering all the world competitions, both for men and women, no one has ever managed to go to medal for more than 6 consecutive world championships.
Federica Pellegrini has managed to do so in 8 consecutive world championships!
8!!!!!
Since 2005 until today she has always been on the podium. She has won 4 gold medals. She holds the world record.
Federica Pellegrini is therefore the reigning world champion. She holds the world record. She has done it with impressive continuity, without ever stopping, challenging and beating colleagues from every place in the world and every age.
Add to this that the 200 freestyle freestyle athletes are as good at swimming as the 100 meters are at athletics. They're the prince race.
It is said that the index of a nation's power in swimming lies in the value of that nation in the 200 freestyle. They are the most complex race, where the swimmer must combine class, sacrifice, power and endurance.
I hope that at the end of this examination there will be more countenance than Federica Pellegrini's feat yesterday.
A headline is not enough. Surveys are useless. Pellegrini has made the history of swimming and sport in general.
In Italy, she should be taken in triumph from here to eternity.
And to think that a few minutes before she rewrote history another Italian had managed to strike another incredible blow.
Gregorio Paltrinieri gold in the 800 freestyle, seasoned with an incredible European record.
The Italy of swimming is there and for Tokyo (2021) hopes are high.
Hopes postponed to 2021, when Federica will be 33 years old. An eternity, for an eternal champion.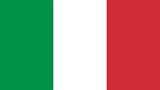 Avere 31 anni nel nuoto professionistico equivale ad averne 40 nel calcio o nel basket.
Quanti calciatori o cestisti di 40 anni conoscete e soprattutto quanti 40enni o fate anche 38enni hanno saputo essere a quell'età ancora i primi della classe nella storia?
A me non viene in mente nessuno se non casi sporadici di ottimi giocatori che hanno avuto qualche exploit a quell'età.
Federica Pellegrini a 31 anni ha stravinto l'oro nei 200 stile libero ai campionati mondiali coreani del 2019
Il nuoto è abbastanza seguito ma in pochi sono quelli che hanno davvero pienezza di quali siano le dinamiche interne alle competizioni natatorie.
Federica Pellegrini ieri ha battuto l'ennesimo record.
Considerando tutte le competizioni mondiali, sia per uomini che per donne, nessuno è mai riuscito ad andare a medaglia per più di 6 mondiali consecutivi.
Federica Pellegrini è riuscita a farlo in 8 mondiali consecutivi!
8!!!!!
Dal 2005 ad oggi è sempre salita sul podio. Ha vinto 4 ori. Detiene il record del mondo.
Federica Pellegrini è dunque la campionessa mondiale in carica. La detentrice del record del mondo. Lo ha fatto con continuità impressionante, senza fermarsi mai, sfidando e battendo colleghe di ogni luogo del mondo ed ogni età.
Aggiungeteci poi che i 200 stile libero stanno al nuoto come i 100 metri piani stanno all'atletica leggera. Sono la gara principe.
Si dice che l'indice della potenza di una nazione in campo natatorio risieda nel valore di quel,a nazione nei 200 stile libero. Sono la gara più complessa, dove il nuotatore deve abbinare classe, sacrificio, potenza e resistenza.
Spero che alla fine di questa disamina ci sia più contezza di quella che è stata ieri l'impresa di Federica Pellegrini.
Non basta un titolo di giornale. Non servono a nulla i sondaggi. La Pellegrini ha fatto la storia del nuoto e quella dello sport in generale.
In Italia dovrebbe essere portata in trionfo di qui all'eternità.
E pensare che pochi minuti prima che lei riscrivesse la storia un altro italiano era riuscito a sferrare un altro colpo incredibile.
Gregorio Paltrinieri oro negli 800 stile libero, condito da un record europeo incredibile.
L'Italia del nuoto c'è e per Tokyo (2021) le speranze sono altissime.
Speranze rinviate al 2021, quando Federica avrà 33 anni. Un'eternità, per una campionessa eterna.
JOIN ON "ITALY & ITALIANS" COMMUNITY