Trip in the past to Kawaguchiko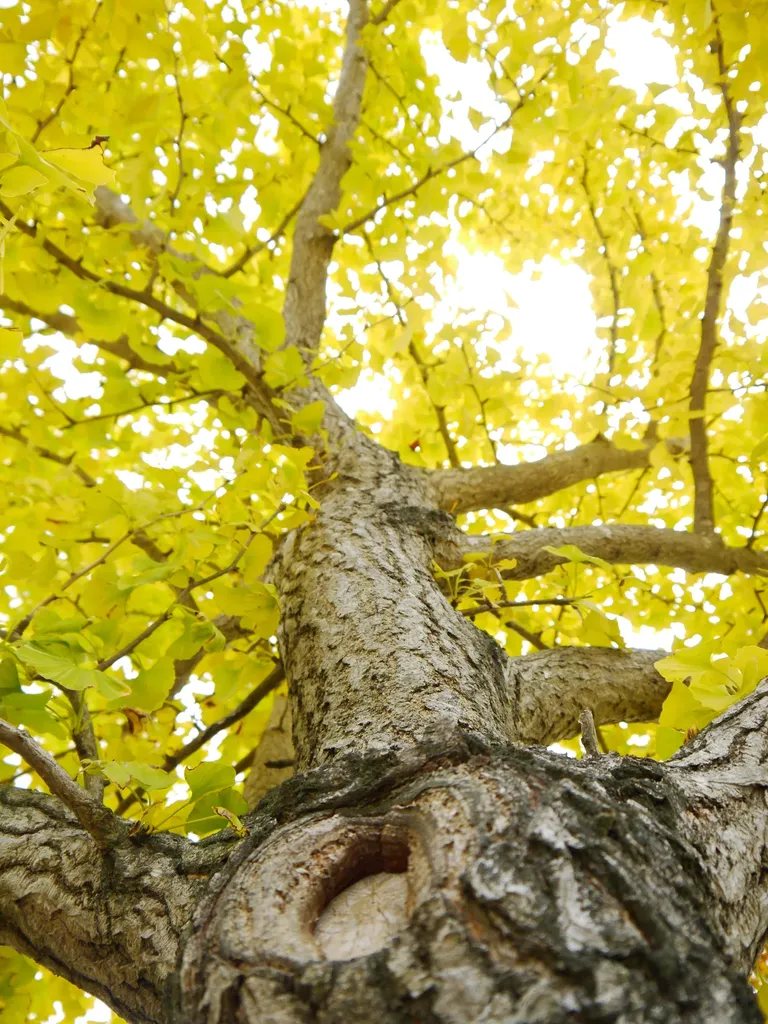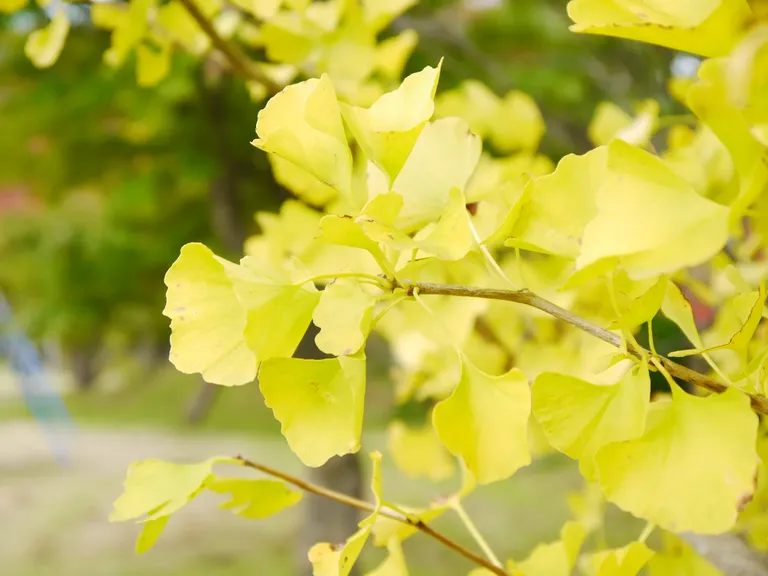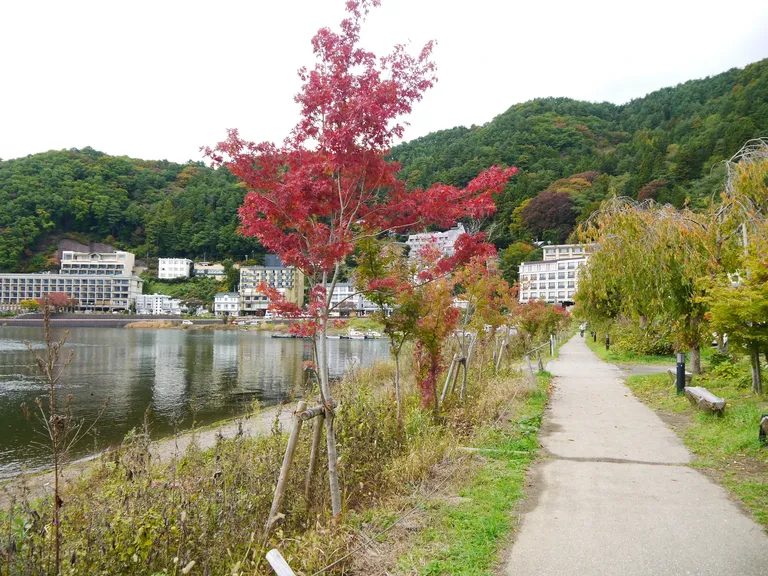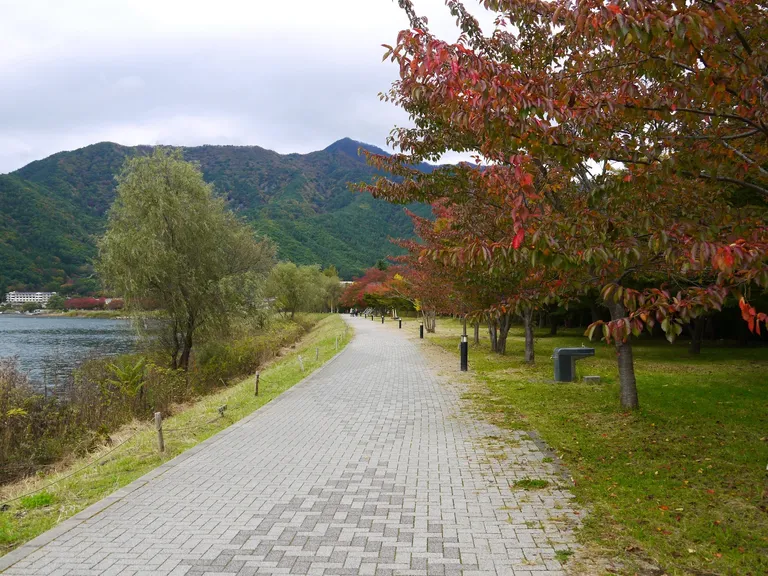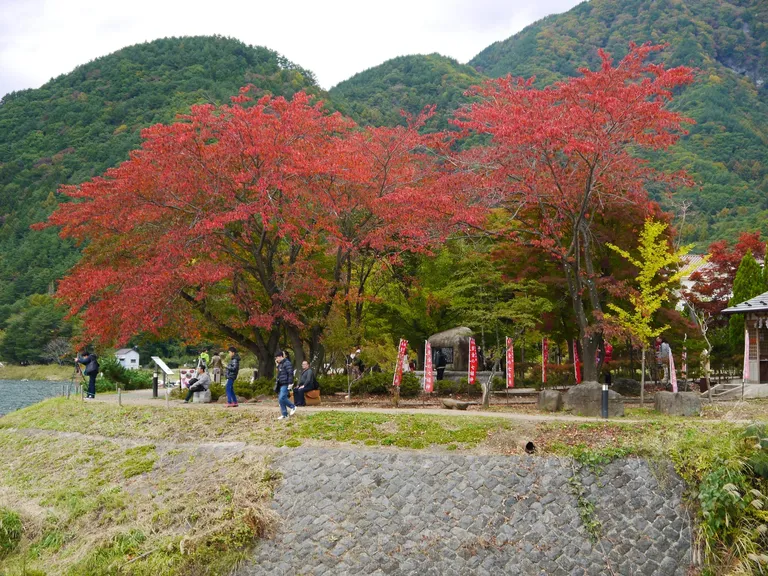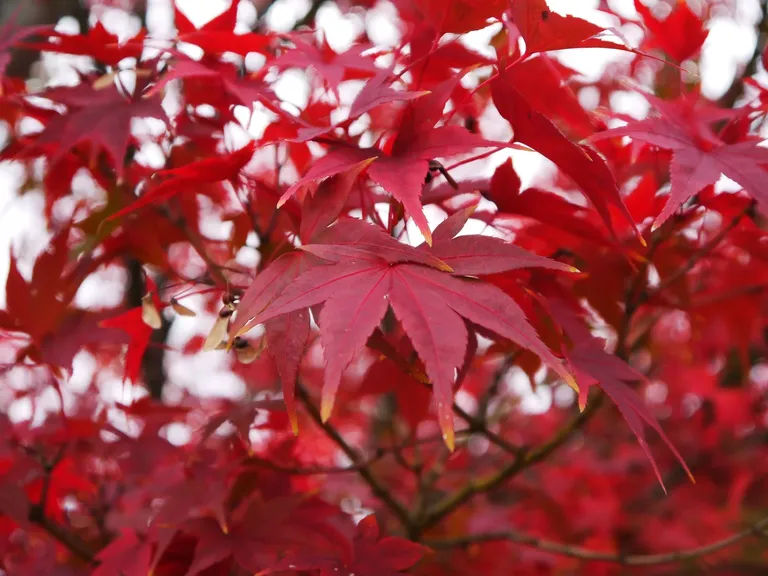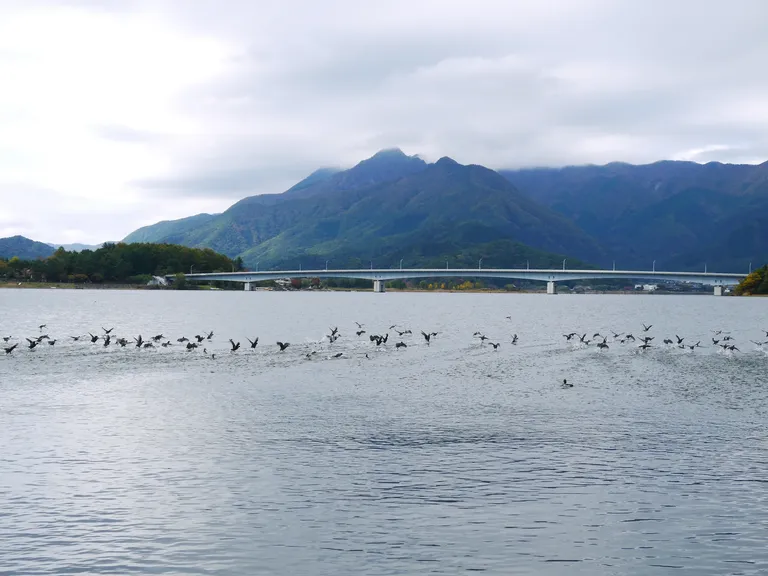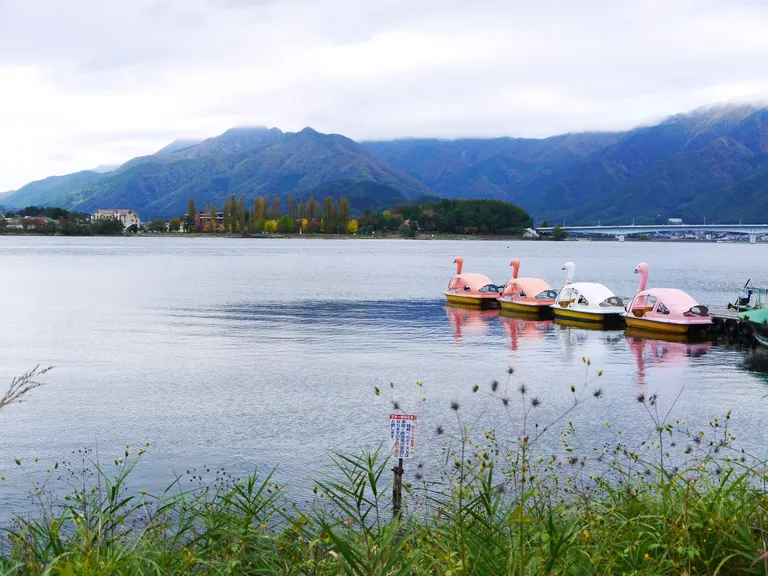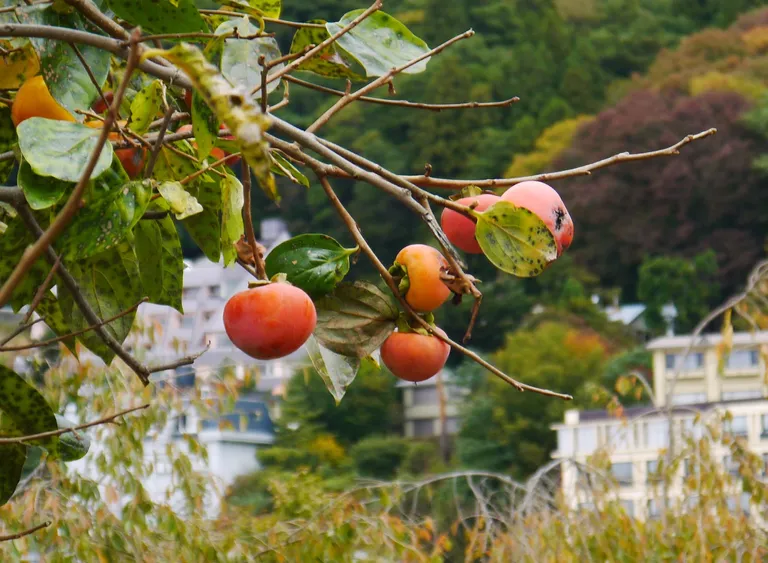 Hello everyone,
While I was scrolling through my pictures to know what I was going to publish today, I remembered that I went to Kawaguchiko a few years ago. It was in November, also during the Momiji period.
Kawaguchiko, or should I say Kawaguchi Lake, because the final -ko means lake. However, for the sake of brevity, I will continue to say Kawaguchiko.
This lake is located in Yamanashi prefecture, at the foot of the famous Mount Fuji. The lake, located at an altitude of more than 800m is the starting point for the ascent of Mount Fuji, which culminates at 3 776 m. Even though the city is only 800 m above sea level, I remember very well feeling the difference in temperature compared to Tokyo!
The city would have gone completely unnoticed if it was not at the foot of the most sacred mountain in Japan. Indeed, among the important things that Japanese people want to accomplish in their lives, there is paying a visit to the Goddess of the sun Amaterasu at the Ise Jingu Shrine, and climbing Mount Fuji. This explains why there are direct buses between Tokyo and Kawaguchiko. These buses are very convenient by the way. If you are wealthier, you can also go by train, but I was definitely not!
The city can also count on its hot springs (Onsen) and its high-end hotels (Ryokan) to attract people. Ryokan are often defined as "traditional Japanese inns", and although it is the case, it is a very vague definition! If I were to explain what a ryokan is, I would say that it is a luxury hotel establishment highlighting traditional Japanese culture. Indeed, there are always hot springs (sometimes the possibility to reserve a private pool) in enchanting settings with sea or mountain views. Then, the food is famous for being excellent, and the meals include many small seasonal dishes. Finally, there are no beds but futons (thick, the luxury obliges) on tatamis.
For the Japanese, spending a weekend in a ryokan in a famous place is the ultimate luxury!
If you are still not convinced, there is always the Fuji-Q, an amusement park with the biggest roller coasters and other loops in Japan, but that will be for another time xD
That's it for me for today! I hope you enjoyed this little trip to the past in Kawaguchiko!
Thanks for reading to the end and as always, feel free to leave a comment!
--------------------
Version Fr :
Bonjour à tous,
Alors que j'étais en train de scroller parmi mes photos pour savoir ce que j'allais publier aujourd'hui, je me suis souvenu que je suis allé à Kawaguchiko il y a de cela quelques années. C'était en novembre, pendant la période des momiji également.
Kawaguchiko, ou devrais-je dire le lac de Kawaguchi, car le -ko final signifie lac, mais par soucis de concision, je continuerai de dire Kawaguchiko.
Ce lac, donc, est situé dans la préfecture de Yamanashi, au pied du célébrissime Mont Fuji. Le lac situé à une altitude de plus de 800 m sert de point de départ pour l'ascension du Mont Fuji, qui culmine quand même à 3 776 m. La ville a beau être seulement à 800 m d'altitude, je me souviens très bien avoir senti la différence de température par rapport à Tokyo !
La ville serait passée complètement inaperçue si elle n'avait pas été au pied de la montagne la plus sacrée du Japon. En effet, parmi les choses importantes que les Japonais veulent accomplir dans leur vie, il y a rendre visite à la Déesse du soleil Amaterasu au sanctuaire d'Ise Jingu, et l'ascension du Mont Fuji. Cela explique donc qu'il y ait des bus directs entre Tokyo et Kawaguchiko, très pratiques dit en passant. Si vous êtes un peu moins pauvres vous pouvez également y aller en train xD
La ville peut également compter sur ses sources chaudes (les Onsen) et ses établissements hôteliers haut de gamme (les Ryokan). On définit souvent les ryokan comme étant les "auberges traditionnelles japonaises", et bien que ce soit le cas, c'est une définition très vague ! Si je devais expliquer ce qu'est un ryokan, je dirai qu'il s'agit d'un établissement hôtelier de luxe mettant en avant la culture traditionnelle japonaise. En effet, il y a toujours des sources chaudes (parfois la possibilité de réserver un bassin privatif) dans des cadres enchanteurs avec vue sur la mer ou la montagne. Ensuite, la nourriture est réputée excellente et les repas comportent de nombreux petits plats de saison. Enfin, il n'y a pas de lits mais des futons (épais, le luxe oblige) sur des tatamis.
Pour les Japonais, passer un week-end dans un ryokan dans un endroit connu est le summum du luxe !
Si vous n'êtes toujours pas convaincu, il y a toujours le Fuji-Q, un parc d'attraction avec les plus grosses montagnes russes et autres loopings du Japon, mais ça, ce sera pour une autre fois xD
Voilà, c'est tout pour moi pour aujourd'hui ! J'espère que vous avez apprécié cette petite excursion dans le passé à Kawaguchiko !
Merci d'avoir lu jusqu'au bout et comme toujours, n'hésitez pas à laisser un commentaire !
---
For the best experience view this post on Liketu
---
---