Siemaneczko!
W Tibii na serwerze na którym gram udało się zrobić tak zwany cake event, dzięki któremy regeneracja many i hp jest zwiększona o 25% a także zdobywane doświadczenie w grze wzrasta o 50%!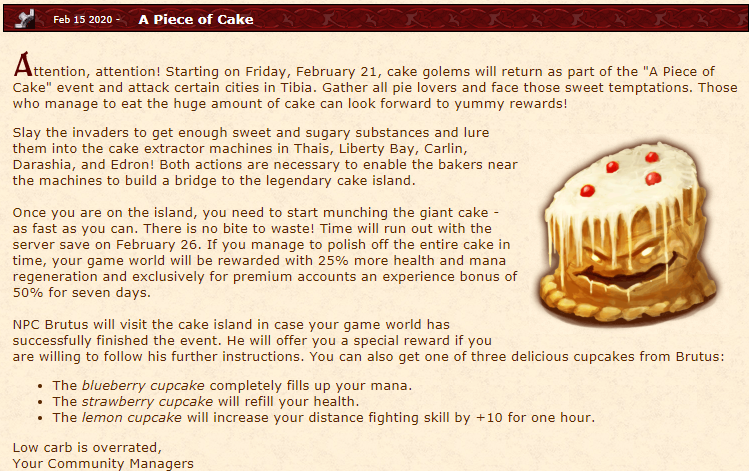 Source
Jest to niesamowicie dobra wiadomość, ponieważ to wydarzenie trwa aż tydzień i działa to w zasadzie na zdobywane doświadczenie tak jakbym cały czas miał zieloną stamine, także tego pakuje backpacki i wybieram się ponabijać levele!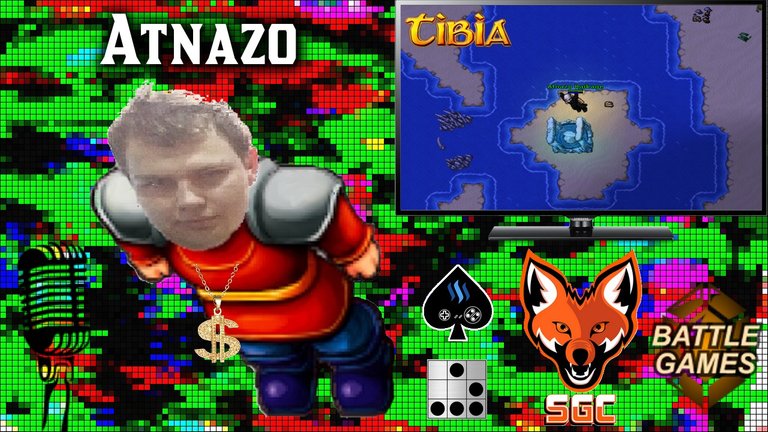 Dzięki za oglądanie i do zobaczenia na kolejnym filmie z Tibii!