Entrenamiento de Caminata de Montaña con mis Hijos / Mountain Hike Training with my Children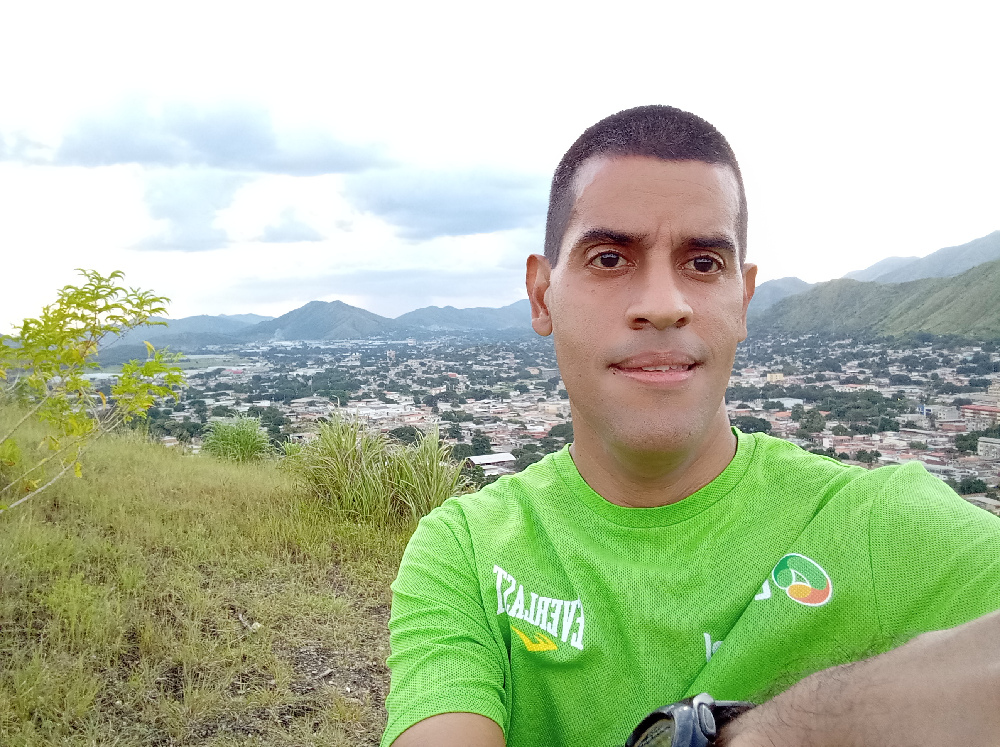 Saludos amigos de Hive, el día de ayer en la tarde mi hijo me animo un poco para ir a entrenar al cerro Los Chivos debido a que no tenía muchas ganas de salir, debido a que estuvimos 48 horas sin luz, y estábamos cargando la computadora y mi teléfono con un vecino que tenía una planta eléctrica. Gracias a Dios antes de subir la montaña restablecieron el servicio eléctrico y pudimos cargar un poco los teléfonos móviles.
Greetings Hive friends, yesterday afternoon my son encouraged me a little to go to train at Los Chivos hill because he did not really want to go out, because we were without electricity for 48 hours, and we were charging the computer and my phone with a neighbor who had a power plant. Thank God before going up the mountain they restored the electricity service and we were able to charge the mobile phones a bit.
En esta oportunidad mi esposa y mi hija también se entusiasmaron para hacer el entrenamiento, el clima estaba bastante fuerte, salimos a las 4:30 pm . y el sol estaba todavía presente, mi hijo como siempre quería ir adelante como ya se conoce el camino, sin embargo yo me fui adelante para ir guiándolos.
On this occasion my wife and daughter were also excited to do the training, the weather was quite strong, we left at 4:30 pm. and the sun was still present, my son, as always, wanted to go forward as the road is already known, however I went ahead to guide them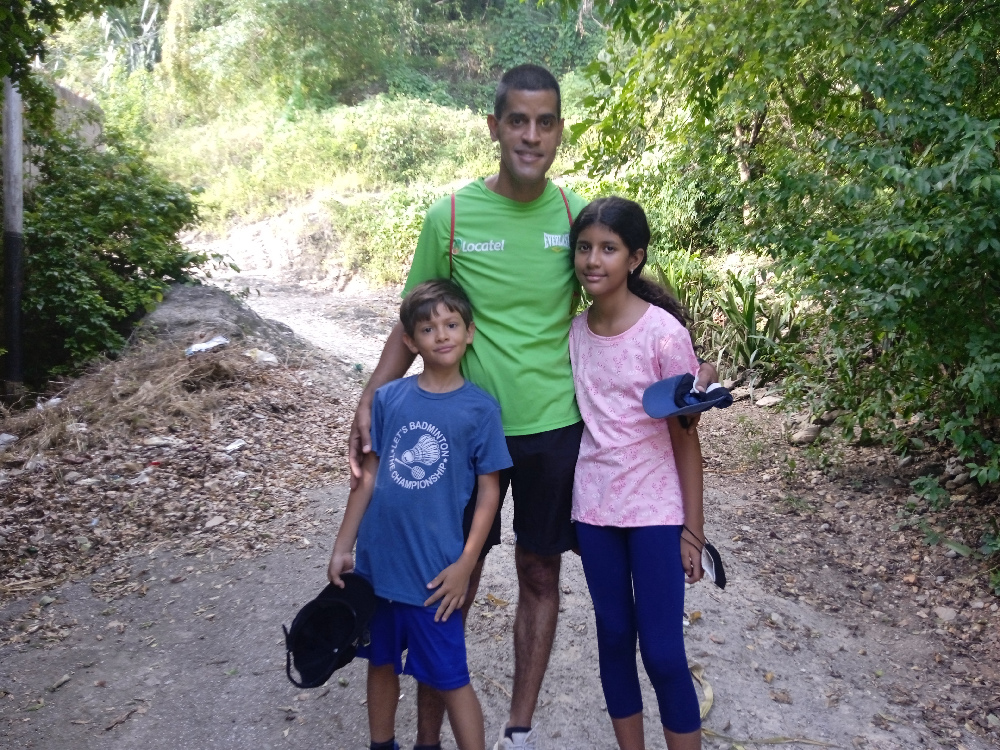 En estos días de estrés que vivimos todos los días es importante hacer un poco de ejercicio para de esta manera liberar el estrés y disfrutar de las cosas bellas de la naturaleza, respirando un poco aire puro. En este recorrido que hicimos el monte está bastante alto, todavía se ve el camino para subir gracias a que todas las tardes suben diferentes personas para hacer un poco de ejercicios.
In these days of stress that we live every day it is important to do a little exercise in order to release stress and enjoy the beautiful things of nature, breathing a little fresh air. In this route that we did, the mountain is quite high, you can still see the path to climb thanks to the fact that different people go up every afternoon to do a little exercise.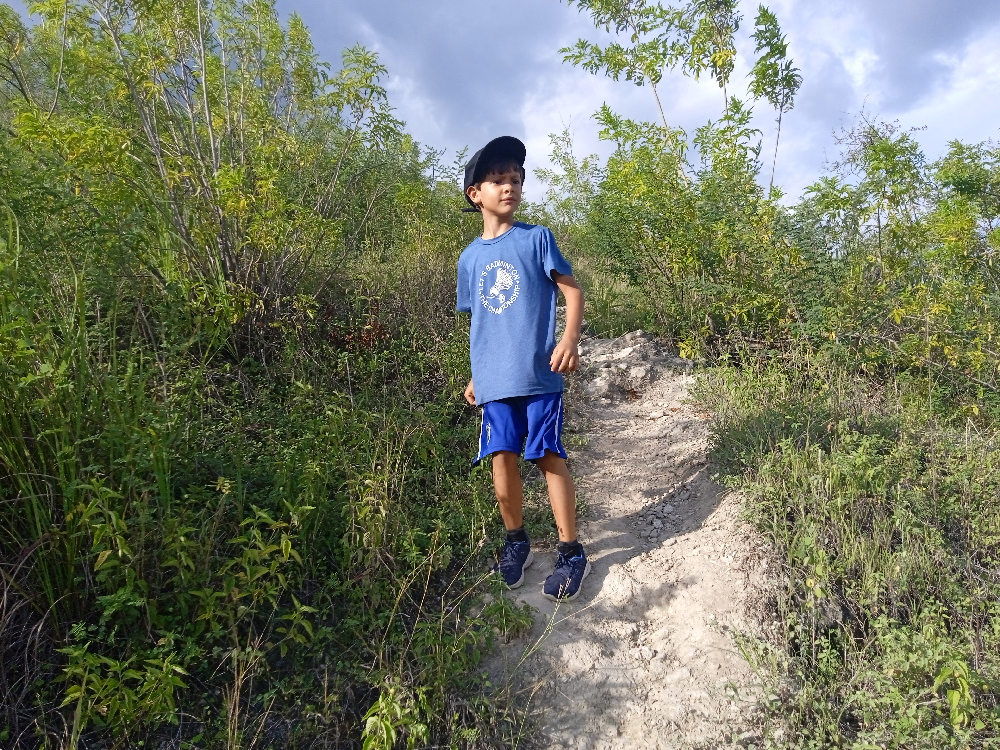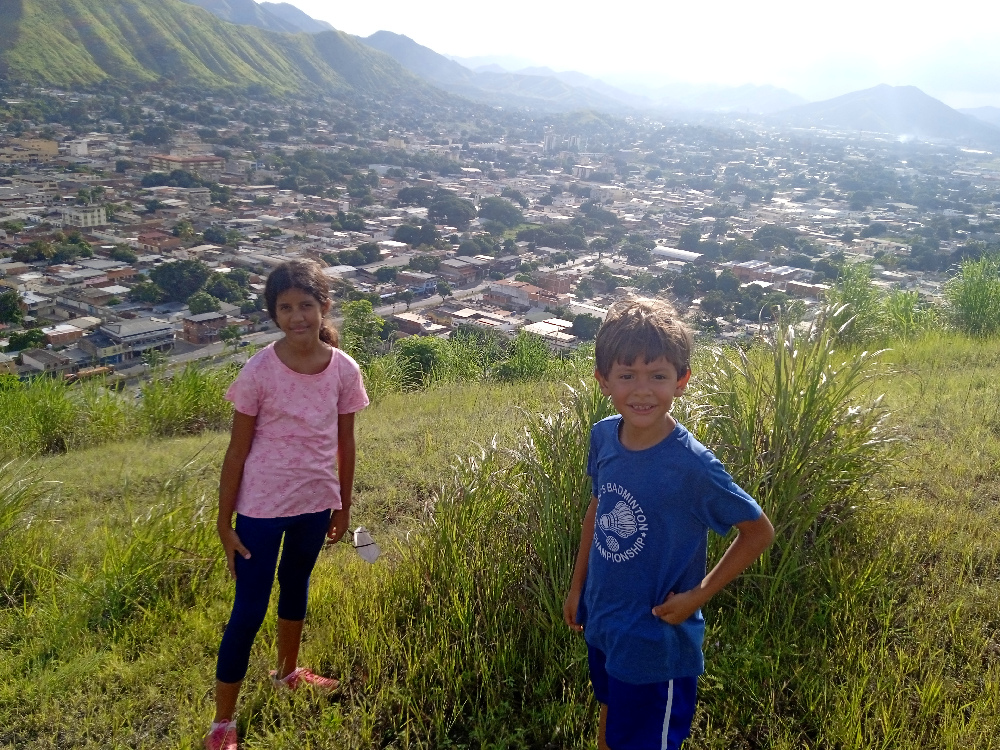 Desde esta montaña de Los Chivos de frente podemos ver el otro cerro del Toquito, que está en una parte más baja. Creo que esta montaña hoy en día es más visitadas por personas de diferentes edades sobre todo personas adultas mayores y hasta jóvenes.
From this mountain of Los Chivos in front we can see the other hill of Toquito, which is in a lower part. I think that this mountain today is more visited by people of different ages, especially older adults and even young people.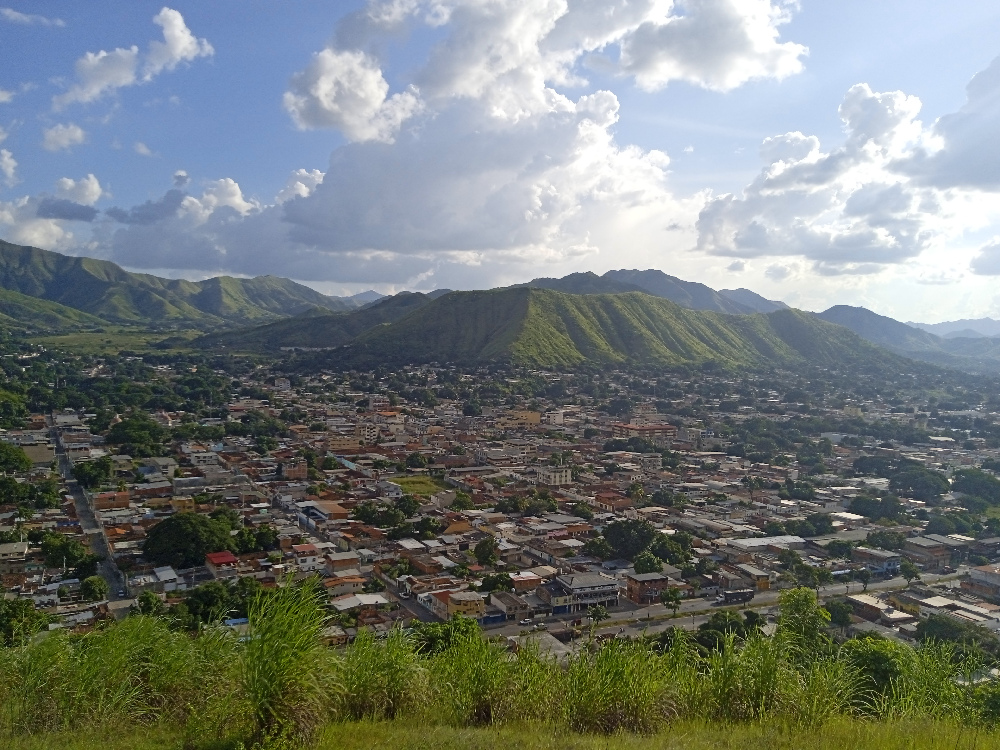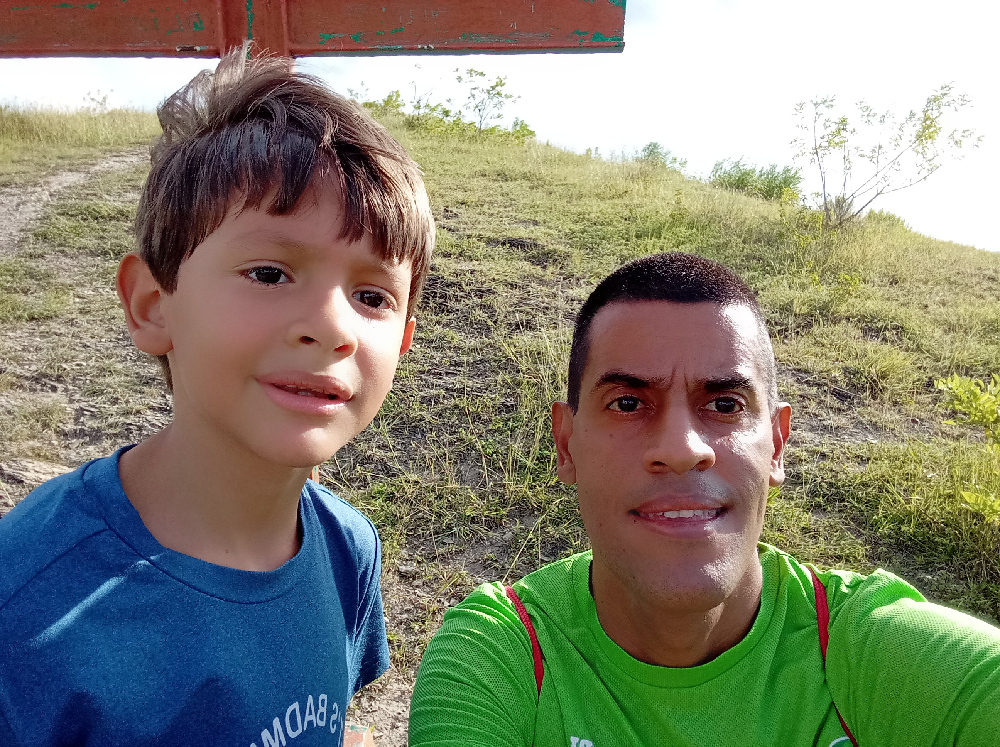 Mi hijo subió cómodamente la montaña ya que tiene un entrenamiento previo, llegamos hasta la primera parte donde está la cruz, registrando un tiempo de 16 minutos, aumentando un poco el tiempo porque estábamos subiendo un poco más lento. Esperamos que llegara mi hija y mi esposa, después mi hijo y yo continuamos tres montañas más donde podemos se ve el sector de Las Mercedes.
My son climbed the mountain comfortably since he had a previous training, we reached the first part where the cross is, registering a time of 16 minutes, increasing the time a little because we were climbing a little slower. We waited for my daughter and my wife to arrive, then my son and I continued three more mountains where we can see the Las Mercedes sector.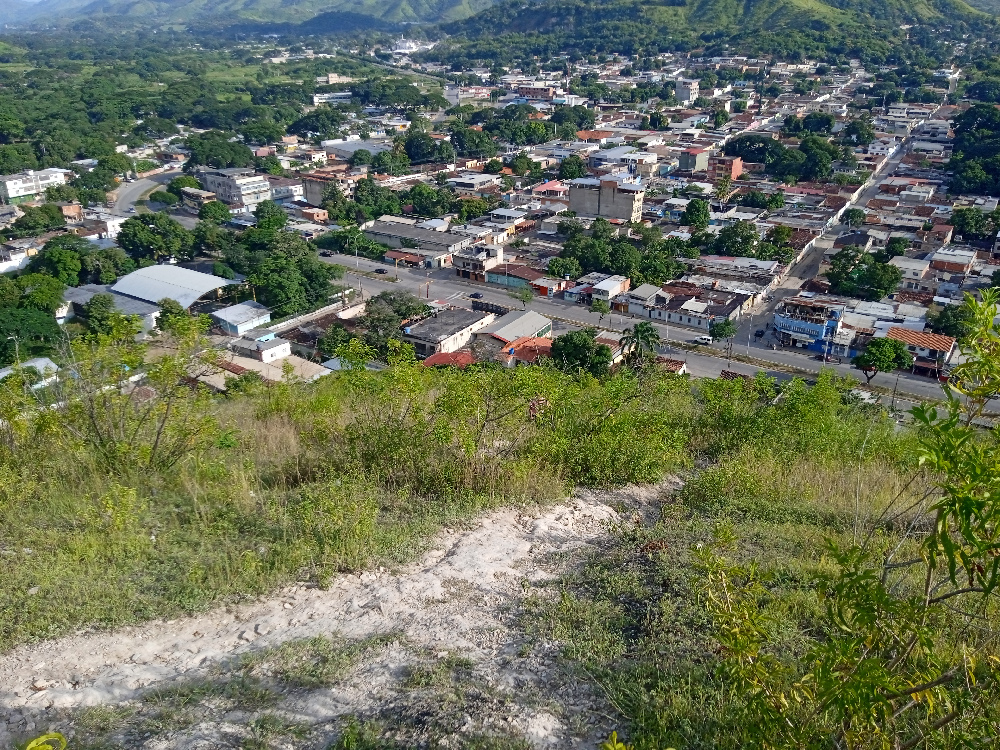 Hoy en día es importante inculcar a los niños al deporte a través de estas caminatas de montañas que le permita desarrollar su actividad física y motora, donde los motiva a práctica cualquier actividad deportiva, para cuando sean jóvenes orientarlos para alejarlos de los vicios, y sean buenos ciudadanos.
Nowadays it is important to instill in children sports through these mountain walks that allows them to develop their physical and motor activity, where it motivates them to practice any sporting activity, for when they are young to guide them to get away from vices, and be good citizens.
Este es todo mi entrenamiento, realizamos un tiempo total de 57minutos, casi una hora en todo el recorrido, nos vemos en la próxima publicación.
This is all my training, we did a total time of 57 minutes, almost an hour in the whole route, see you in the next post.

---
---