Entrenando en la Montaña y cómo Mejorar el Ritmo en la Subida / Training on the Mountain and How to Improve Your Rhythm on the Climb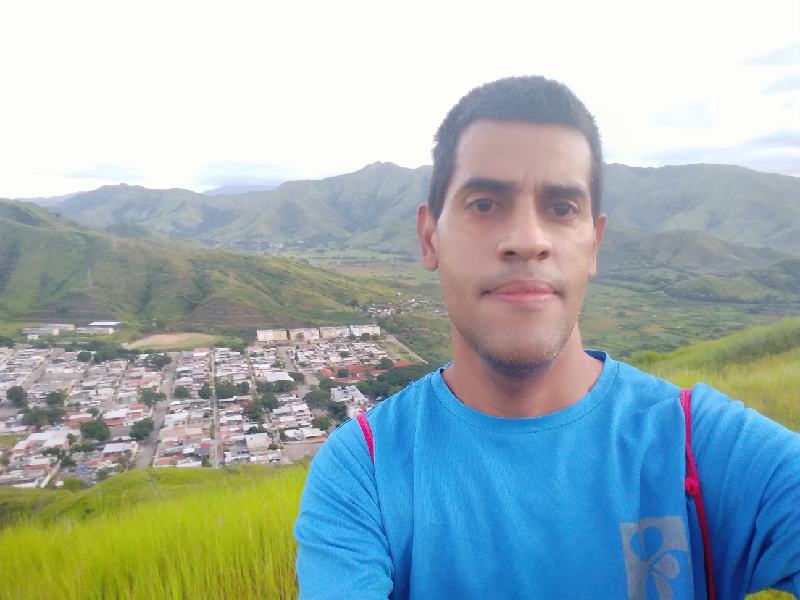 Saludos amigos de Hive, hoy nuevamente salí bien temprano a realizar mi entrenamiento de caminata de montaña en el cerro El Toquito, el clima estuvo bastante fresco, estaba un poco nublado parecía que iba a llover pero después se despejo un poco.
Greetings friends of Hive, today again I left very early to do my mountain hiking training on El Toquito hill, the weather was quite cool, it was a bit cloudy, it seemed like it was going to rain but then it cleared a bit.
Salimos de la casa a la 5:50 am y pasamos buscando un amigo que se incorporó con nosotros a entrenar, comenzamos con un ritmo bastante suave en el asfalto pero cuando comenzamos adentrarnos en la montaña, mi amigo aumento el ritmo en las subidas, aquí la respiración se aceleró un poco debido a las exigencias que el cuerpo necesita para escalar la montaña.
We left the house at 5:50 am and passed by looking for a friend who joined us to train, we started with a fairly smooth pace on the asphalt but when we started to go into the mountain, my friend increased the pace on the climbs, here breathing sped up a bit due to the demands on the body to climb the mountain.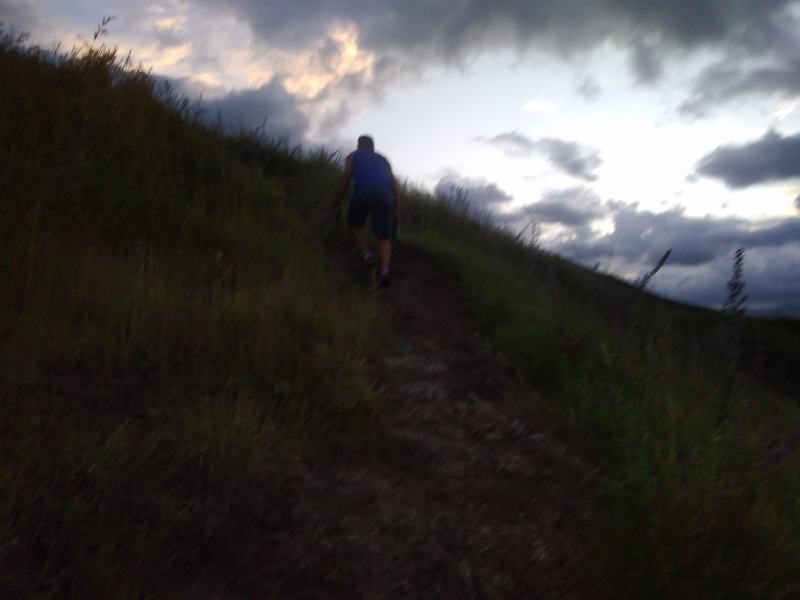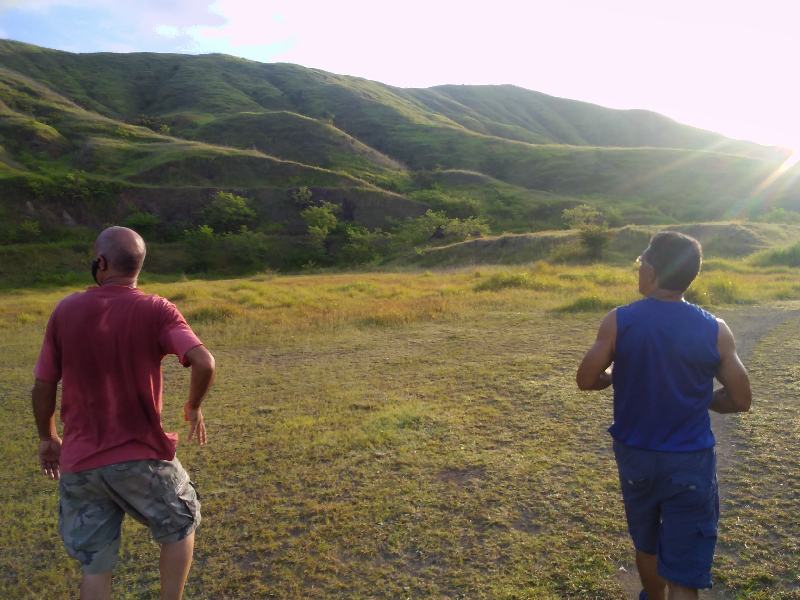 Para este tipo de entrenamiento de montaña es importante alimentarse bien porque el organismo tiene un mayor gasto energético cada vez que se sube esta montaña, después que realizó el entrenamiento me gusta comprar la fruta del cambur para comer un poco y recuperar de esta forma un poco la fuerza.
For this type of mountain training it is important to eat well because the body has a greater energy expenditure every time it climbs this mountain, after I did the training I like to buy the banana fruit to eat a little and recover a little in this way the force.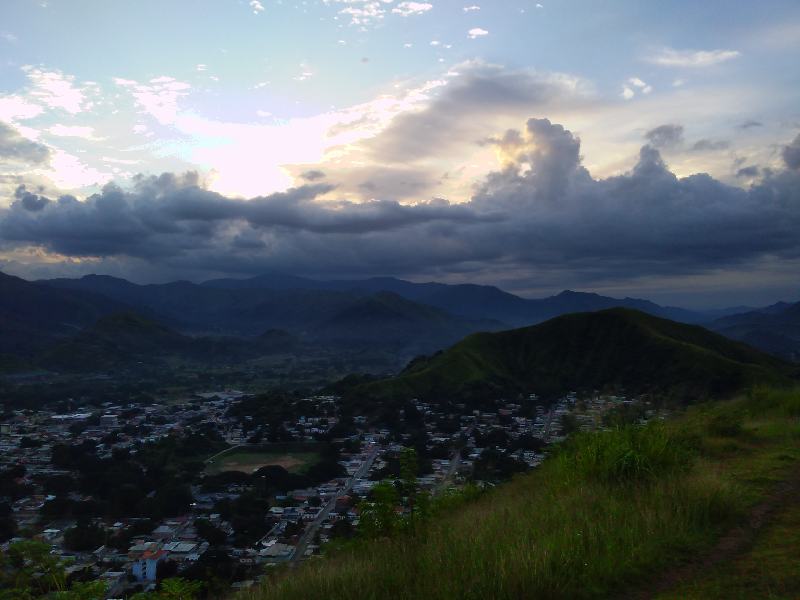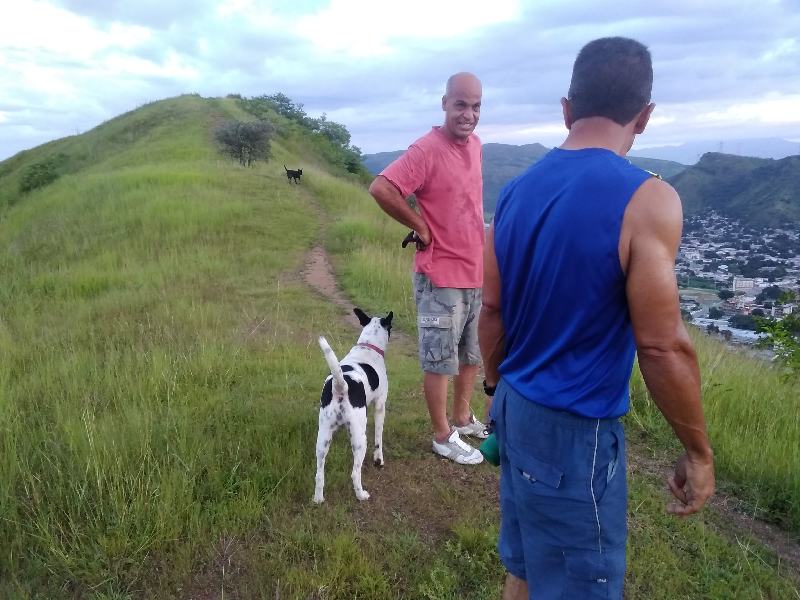 La nueva persona que empezó a entrenar con nosotros le gustó mucho la ruta de montaña, porque es variada, es decir presenta al inicio subidas, luego de las pendiente viene una parte plana que nos permite recuperarnos un poco después del esfuerzo realizado y después comenzamos a bajar un poco, y para finalizar el recorrido comenzamos a subir una pequeña montaña y luego bajamos completamente.
The new person who started training with us liked the mountain route very much, because it is varied, that is, it presents climbs at the beginning, after the slopes there is a flat part that allows us to recover a little after the effort made and then we begin to go down a bit, and to end the tour we begin to climb a small mountain and then we go down completely.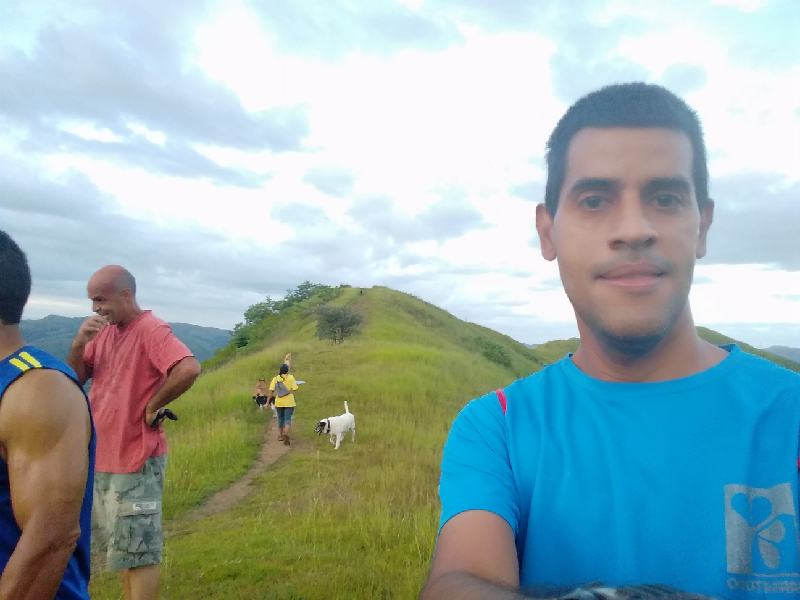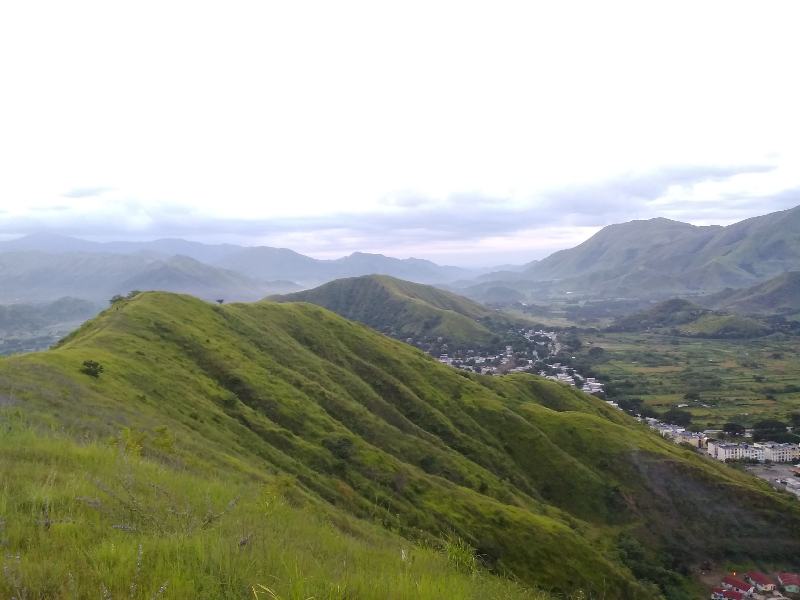 En esta montaña varias personas disfrutan sus entrenamientos de montaña, nos encontramos con una señora que sale a entrenar con sus perros, que son sus compañeros durante todo el recorrido. También pudimos ver algunas personas que estaba entrenando en la pista, en la semana me cuenta mi amigo que constantemente las personas de la comunidad hacen vida en la pista y la montaña para mantenerse en buenas condiciones físicas y de salud.
In this mountain several people enjoy their mountain training, we meet a woman who goes out to train with her dogs, who are her companions throughout the journey. We were also able to see some people who were training on the track, during the week my friend tells me that people from the community constantly live on the track and in the mountains to stay in good physical condition and health.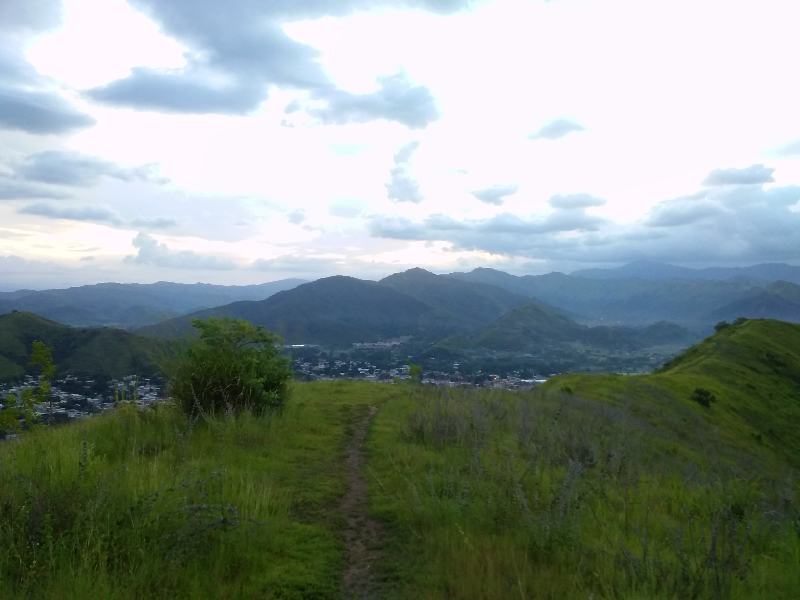 Lleve un registro con mi reloj, y mi amigo que se fue adelante al finalizar la subida hizo un registro de 33:00 minutos manteniendo el mismo tiempo de la vez pasada y yo hice un tiempo de 35 minutos, prácticamente la misma marca del domingo pasado. Detrás de mí llego el otro compañero dos minutos después, a pesar de todo tiene condiciones para realizar este tipo de entrenamiento.
I kept a record with my watch, and my friend who went ahead at the end of the climb made a record of 33:00 minutes keeping the same time as last time and I did a time of 35 minutes, practically the same mark as last Sunday. . Behind me came the other partner two minutes later, despite everything he has the conditions to carry out this type of training.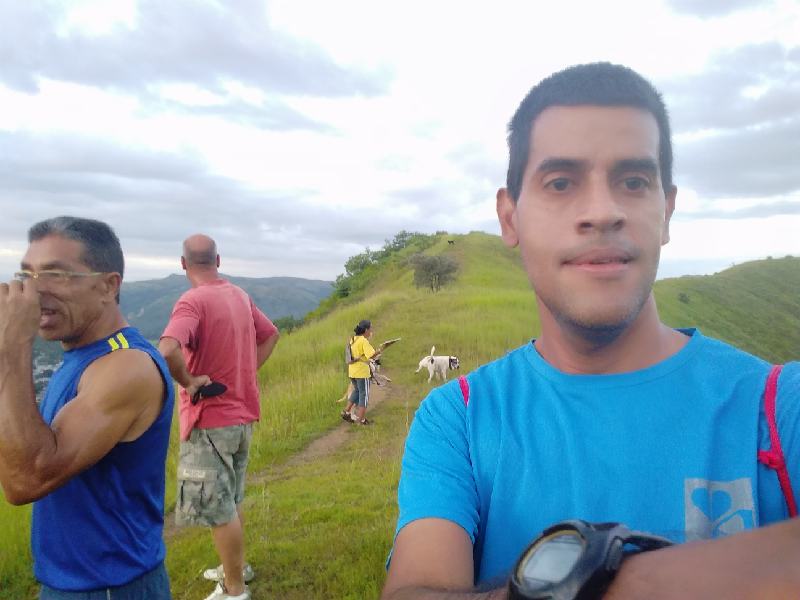 De acuerdo con mi experiencia en los entrenamientos si deseamos mejorar el ritmo en la montaña se debe entrenar por lo menos tres veces a la semana, realizando un entrenamiento de por lo menos 1 Hora de montaña, y también 1hora de caminata de calle.
According to my experience in training, if we want to improve our rhythm in the mountains, we should train at least three times a week, doing a training of at least 1 hour in the mountains, and also 1 hour of walking on the street.
To finish we did a total time of 1 hours with 44 minutes of training, it was an excellent walk that I enjoyed a lot, in contact with nature, consuming pure air of nature.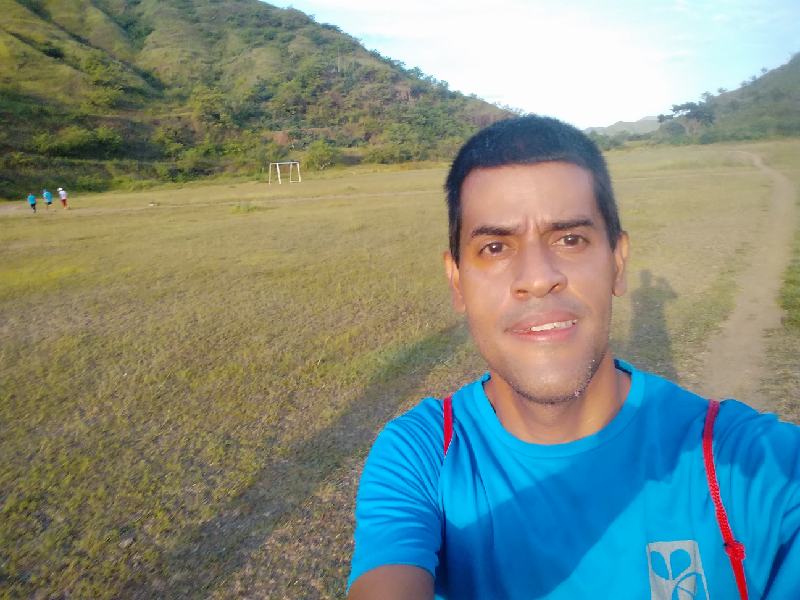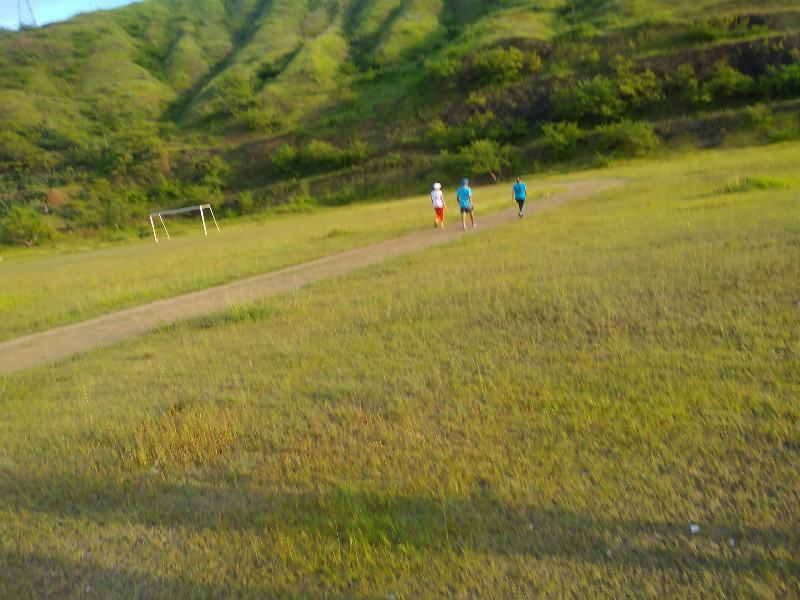 Para finalizar hicimos un tiempo total de 1horas con 44 minutos de entrenamiento, fue una caminata excelente que disfrute mucho, en contacto con la naturaleza, consumiendo aire puro de la naturaleza.
To finish we did a total time of 1 hours with 44 minutes of training, it was an excellent walk that I enjoyed a lot, in contact with nature, consuming pure air of nature.
Espero que les haya gustado mi recorrido en la montaña, nos vemos en una próxima publicación.
I hope you liked my tour on the mountain, see you in a future post.

---
---