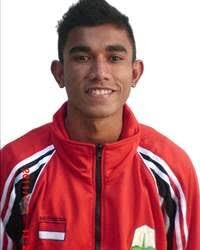 Imanda Putra, a graduate of the Paraguay Football Academy, becomes a Fire Fighter.
Imanda Putra is a soccer player who studied in Paraguay a few years ago. The man born in 1993 studied in Paraguay for three years with 30 young players from Aceh at that time.
The existence of Imanda Putra in Paraguay in 2008 was one of the most memorable things in his life, he had the opportunity to study football there thanks to the Aceh Provincial Youth and Sports Service (Dispora) - Indonesia. They are projected to revive the spirit of Acehnese football. While in Paraguay, footballers were trained, monitored and had strengthened several Paraguay clubs both from the Primera Division (1st division), Intermedia Division (2nd division), Primera de Ascenso (4th division) and Segunda de Ascenso (5th division).
After studying there for three years, Imanda Putra and his colleagues returned to Aceh, the alumni immediately started their professional football career by defending several Indonesian League clubs. Imanda Putra at that time immediately defended his hometown club PSSB Bireuen who played in the second caste of the Indonesian League, with PSSB Bireuen club he showed his expertise in processing the ball on the field.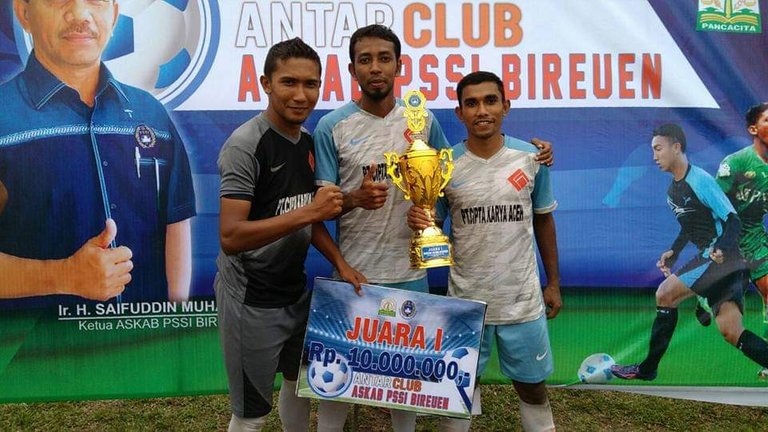 Playing with a winning mentality and playing style similar to Lionel Messi makes Imanda Putra a striker who is feared by opposing defenders, has high speed in running, extraordinary dribbling skills and accurate kicks making him one of the future footballers from Aceh who will be successful in the future. to come. The man who had a hard kick was a mainstay of PSSB Bireuen at that time in scoring goals, Imanda Putra had defended his hometown club for several seasons before he ended his adventure as a professional footballer.
Imanda Putra, who was still young at that time, had to give up his hopes of becoming a famous footballer after he was haunted by a severe injury, a ligament injury made him quickly end his career as a footballer at a young age. His youth talent stopped because he had to recover and treat the injury, not wanting to take the risk that he finally chose to quit the world of football for a while. But he did not just forget the sport that made his name in the world of football, he is currently still training and educating children in his hometown. Imanda Putra shares knowledge with early childhood children until now.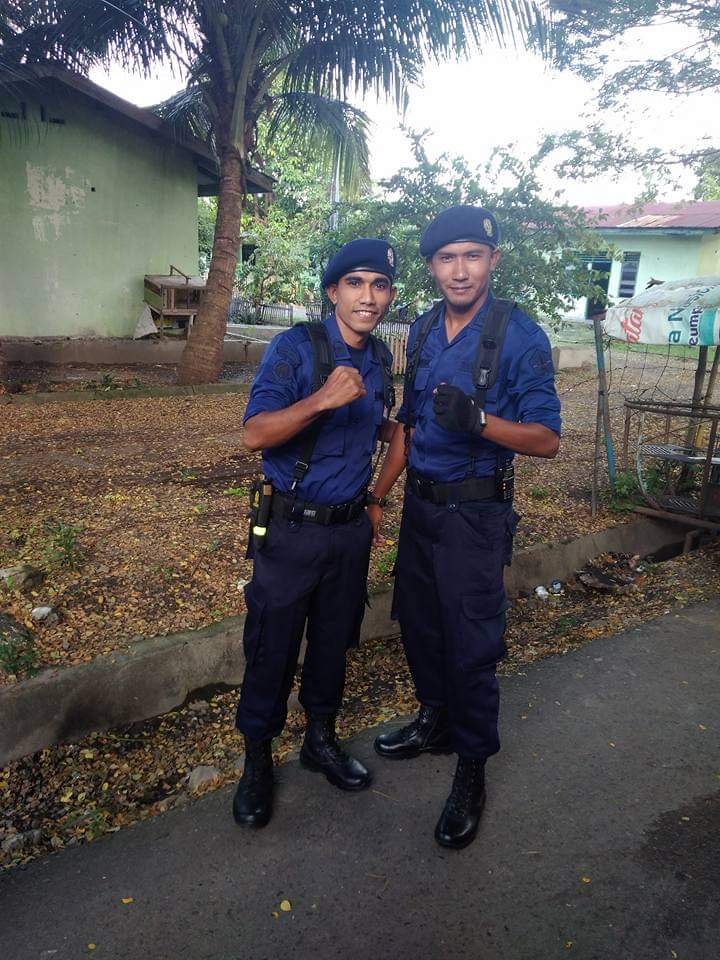 Even though he is no longer very active in the world of football, he has now switched professions for a continuation of life, he has switched professions as a firefighter in his hometown, for several years he has served as a firefighter and this has made him even more admired by the people he was born in. As a firefighter he was always faced with huge risks, different from when he was still an active footballer.
Imanda Putra's expertise in fire fighting is also undoubtedly like he plays football, with a strong determination he is able to become a firefighter who is loyal to the community. After getting education and training, he now serves as a firefighter in Bireuen, his hometown, 2016 then became an important history for him at the Bireuen fire department, in that year he was immediately accepted by the local government to take on a new task. Imanda Putra initially had difficulty adapting to his new job as a firefighter, but after he went through the day after day and received guidance and support from other firefighters, he was finally able to become a reliable firefighter.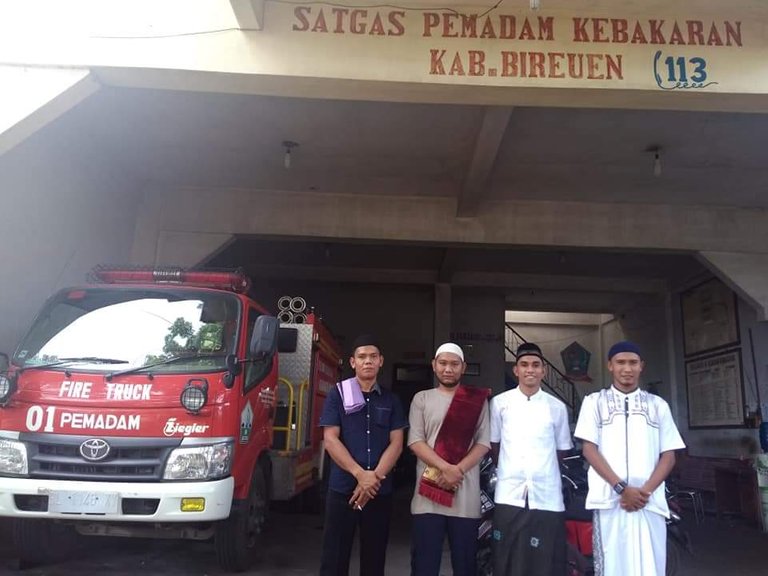 An experience that is hard to forget is that when he was directly involved in the handling of the earthquake in Aceh 2016, he and his colleagues in the fire department were directly involved in the task of evacuating and rescuing victims of the disaster at that time, the earthquake that occurred on December 7, 2016 in Pidie Regency. Jaya and it claimed 104 lives, 857 people were injured and around 45,000 people were forced to flee.
Not only that, Imanda Putra also extinguished the fire when the fire disaster occurred in Bireuen Regency, he was also directly involved in extinguishing the fire when a large fire accident occurred which resulted in dozens of residents having to flee several years ago in Bireuen.
According to Imanda Putra, firefighting is one of the most risky professions in the world. With heat-resistant clothing, helmets, and boots, firefighters must risk their lives to enter the building which is the source of the fire. A fireman must not be afraid of heights and dark spaces, if possible he is good at swimming. Being a firefighter must be ready to serve wherever and whenever, even if the red date. At the time of fire, firefighting sports are always at the forefront of protecting a person's life and minimizing the loss as possible from the impact of a fire disaster.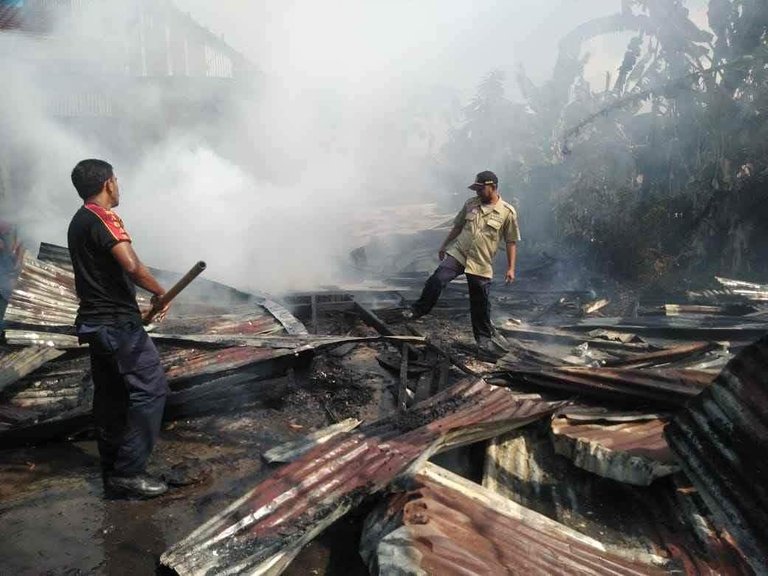 In fact, a firefighter is required to be able to do prevention and rescue Prevention efforts are usually carried out by educating the public on how to detect potential fires as early as possible. Meanwhile, to hone the skills of firefighters, there are routine fire hazard management simulations in office buildings. In addition, firefighting preparedness is not only needed when a fire occurs, but also when a disaster occurs. Fire officers are also in charge of evacuating victims of floods, earthquakes, and so on. In fact, not infrequently firefighters are also asked to help save animals.