Hello guys.
(EN) The matches played at Lec today show that this league is the second most competitive LPL in the world. The match that surprised me today was SK ws G2. It was a certain game that G2 would not win with such bad choices. But this team is the champion of the last 3 seasons and the squad is the same for 3 seasons.
(TR) Lec'de bugün oynanan karşılaşmlar gösteriyor ki bu lig dünyanın en rekabetli 2.ligi konumunda 1.si belli LPL. Bugün beni şaşırtan maç ise SK ws G2 oldu . G2 bu kadar kötü seçimlerle kazanmayacağı belli bir maç oldu. Ama bu takım son 3 mevsimin şampiyonu ve kadro 3 mevsimdir aynı.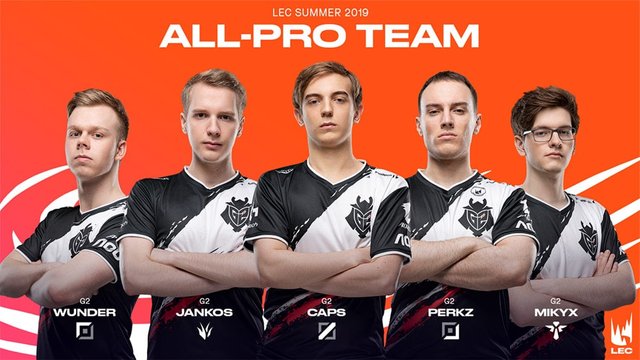 (EN) Two other important matches are OG ws MAD and FNC ws RGE in these matches, the winners are MAD and RGE. MAD looks great this season. He plays the game correctly, election bans are very good, they are very good individually and as a result they have a score of 5-1.
(TR) Diğer önemli iki maç ise OG ws MAD ve FNC ws RGE bu maçlarda ise kazananlar MAD ve RGE. MAD bu mevsim çok iyi görünüyor. Oyunu doğru oynuyor, seçim yasaklamalar çok iyi, bireysel olarak çok iyiler ve bunun sonucu 5-1'lik bir skorları var.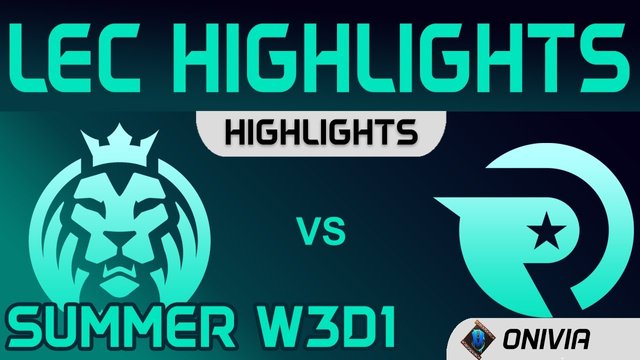 (EN)Let's come to Rogue, I mentioned in my previous article. I was expecting a good performance from this team, but I was surprised by such a good performance. The beautiful victory against FNC yesterday showed this. I shared on twitter before the game. I said the FNC wins the match, but I hope Larssen won't cover me. Larssen didn't hurt, he showed me that he was the best in the game by playing 9/1/5 with Ryze. I am upset that you upset me and the FNC I supported in Europe, Larssen.
(TR)Rogue'ye gelelim daha önceki yazımda belirtmiştim. Ben bu takımdan iyi performans bekliyordum ancak bu kadar iyi bir performans beni de şaşırttı. Dün FNC karşısında aldıkları güzel galibiyet bunu gösterdi. Ben maçtan önce twitter'dan paylaşım yapmıştım. Maçı FNC kazanır demiştim ancak Larssen beni umarım kapak etmez demiştim. Larssen acımadı bana Ryze ile 9/1/5 oynayarak oyunun en iyisi olduğunu gösterdi. Beni ve Avrupa'da desteklediğim FNC'yi üzdüğün için kırgınım sana Larssen.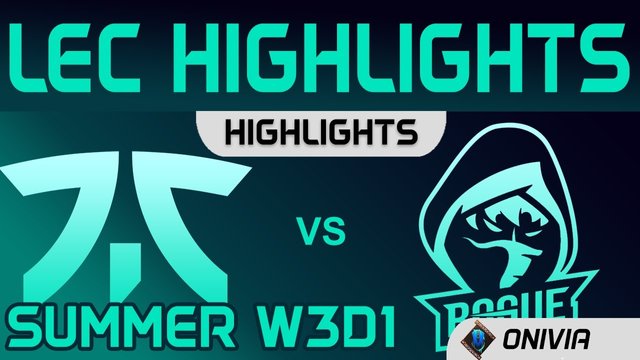 (EN) Finally, let me say the following about LEC. There are great matches today. The two teams currently sharing the Summit, Rogue and Mad Lions, will determine who will be the leader tomorrow. But I didn't give you the good news. Tomorrow there will be a match between G2 and FNC, the LEC's two bloody knife team. This is the most important match of the European server. It doesn't look good on both teams. Let's see which bad is better tomorrow.
(TR) Son olarak LEC hakkında şunları söyleyeyim. Bugün mükemmel maçlar var. Şuan da Zirveyi paylaşan iki takım Rogue ve Mad Lions yarın liderin kim olacağını belirleyecek. Ama size iyi haberi vermedim. Yarın LEC'nin iki kanlı bıçaklı takımı olan G2 ve FNC arasında bir maç olacak. Avrupa sunucusunun en önemli maçı budur. İki takımda iyi görünmüyor. Bakalım yarın hangi kötü daha iyi göreceğiz.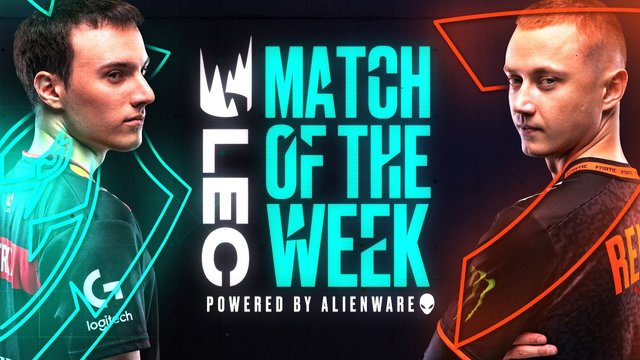 (EN) looking forward to tomorrow.
(TR) yarını iple çekiyorum.
See you