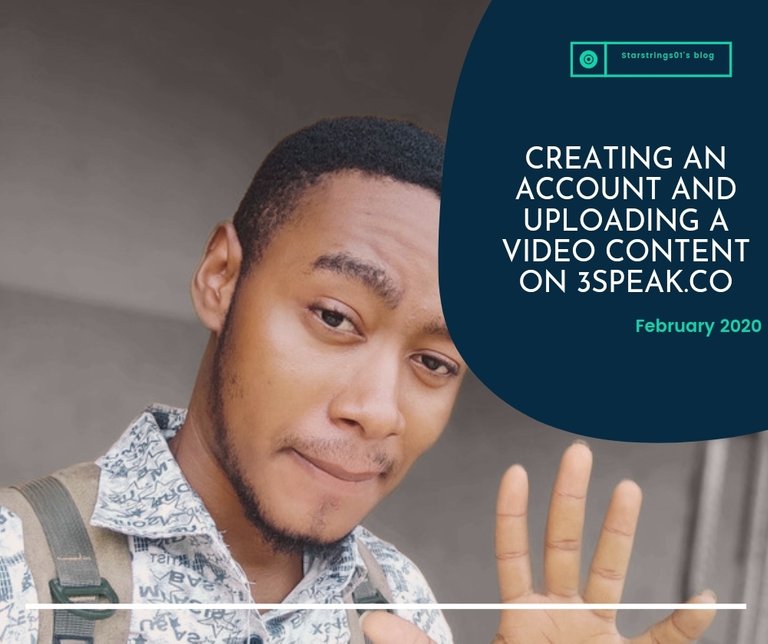 After a little discussion with @mariateresa on uploading a video on Hive, I thought it would be nice to create a post on how to create a 3speak account and also upload a video content on it along side. If you are newbie and is most interested in vlogging, then I must say that this content is for you.
To create a 3speak account, 2 things are needed:
1. A HIVE ACCOUNT
2. AN EMAIL ADDRESS
If you are reading this post and you are yet to create a Hive account, click LINK to know how to create a Hive account. There is a step by step method written in the post.
NOTE: @hotmail.com @outlook.com @t-online.com is not working with 3speak so it would be best to use any other aside these mentioned.
The Account creation process for this post is done on mobile phone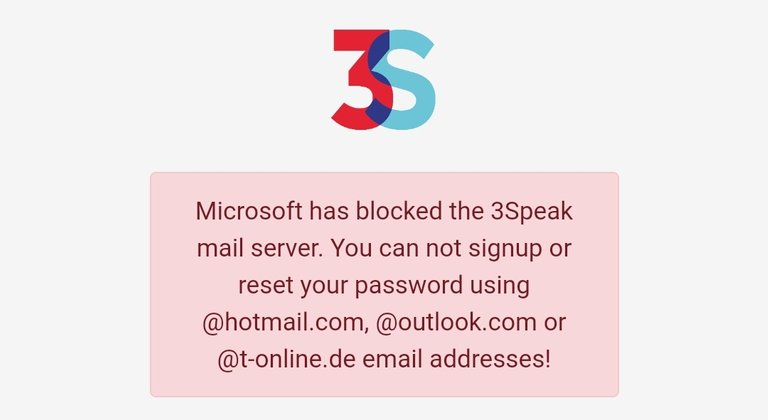 LET'S BEGIN!!!

1. Visit https://3speak.tv then click on the 3 horizontal lines at the top right corner of the screen then click LOGIN/SIGN UP.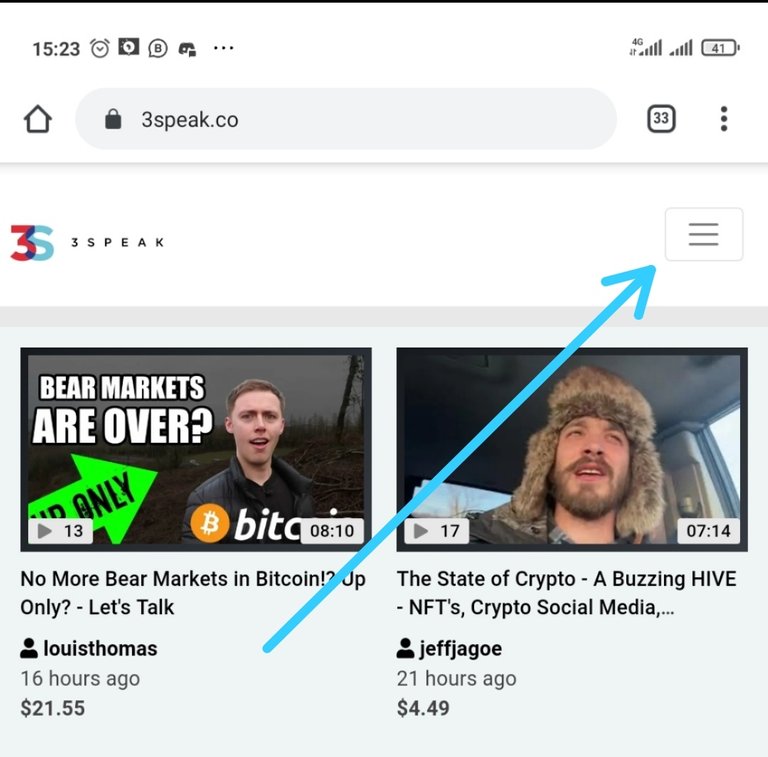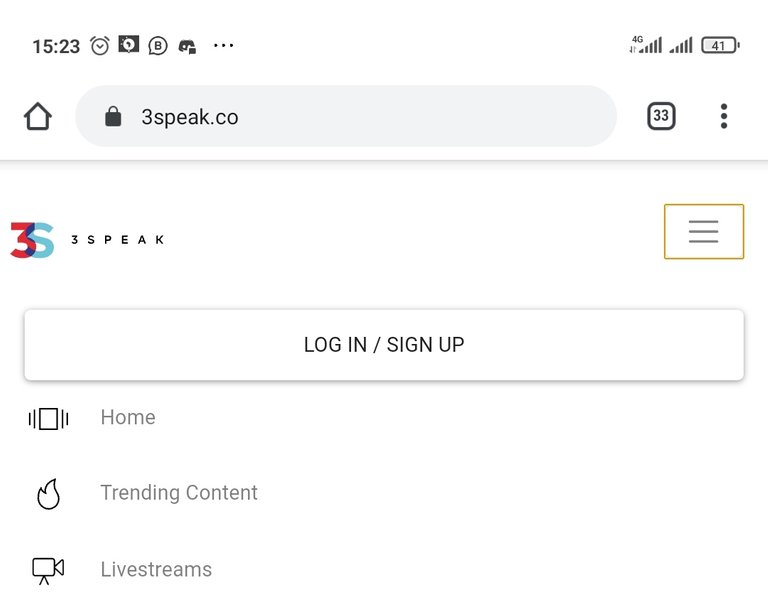 If you are using a system, you only need to locate LOGIN/SIGN. Just as shown in desktop view in the image below.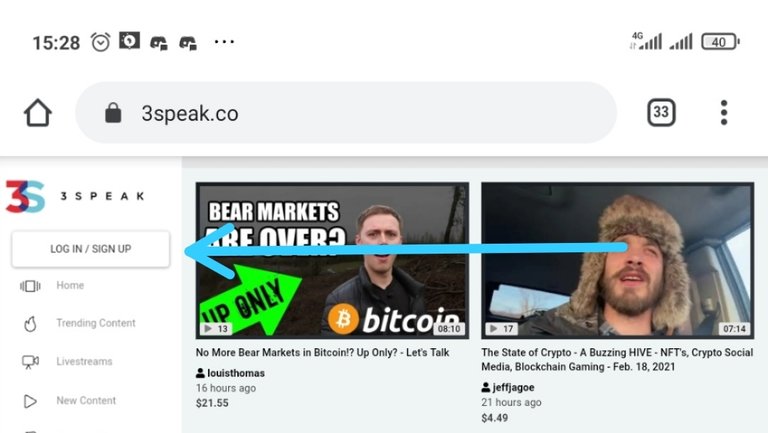 2. After clicking on LOGIN/SIGN UP, click on Sign up here to be directed on where to sign up.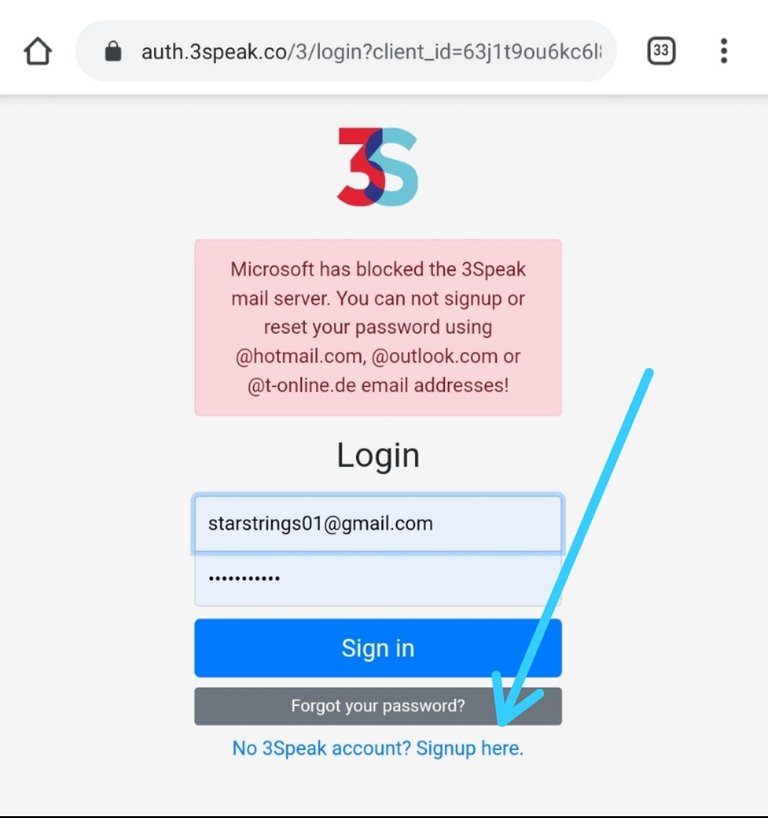 3. Feel in your Sign up details like how I have done mine.
NOTE: Follow the rule to selecting your password and your username should be in small letters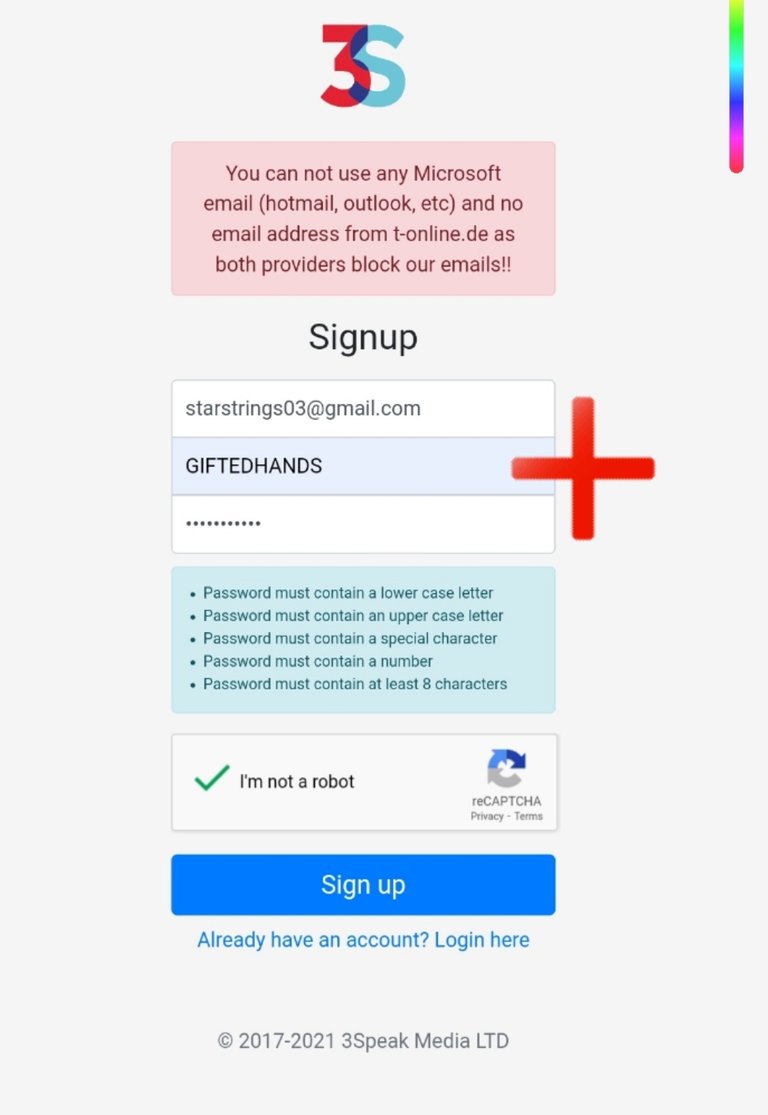 4. Then you would receive a message to check your e-mail to activate your account.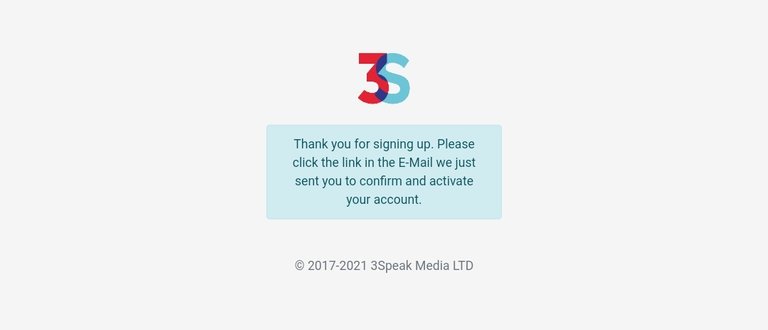 5. After receiving the mail from 3speak. Open the mail then click on link to confirm email address.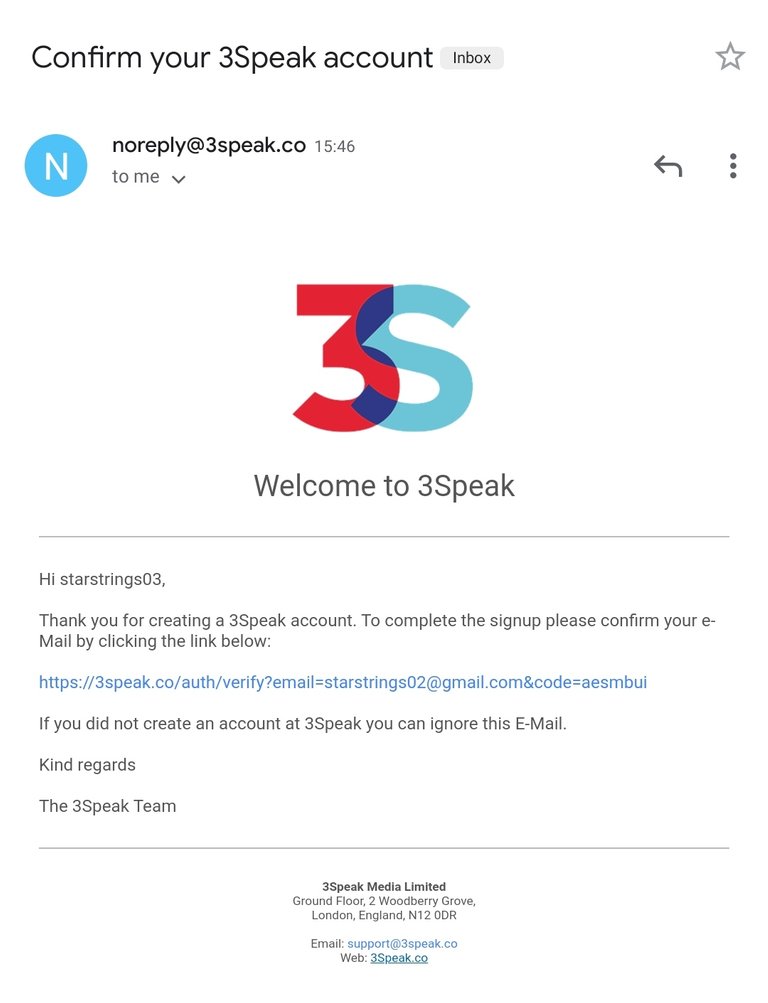 CONGRATULATIONS, YOU JUST CREATED A 3SPEAK ACCOUNT!!!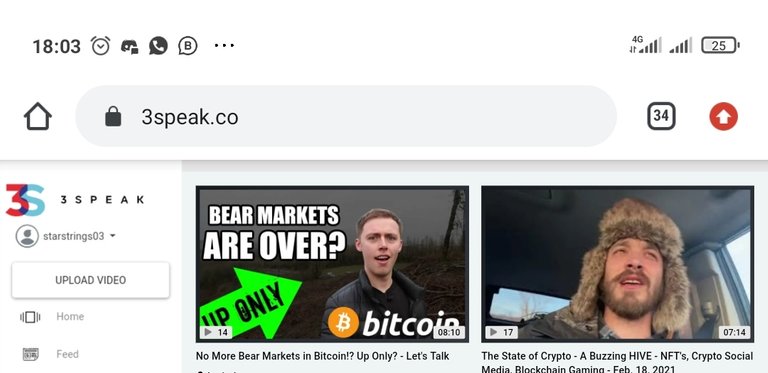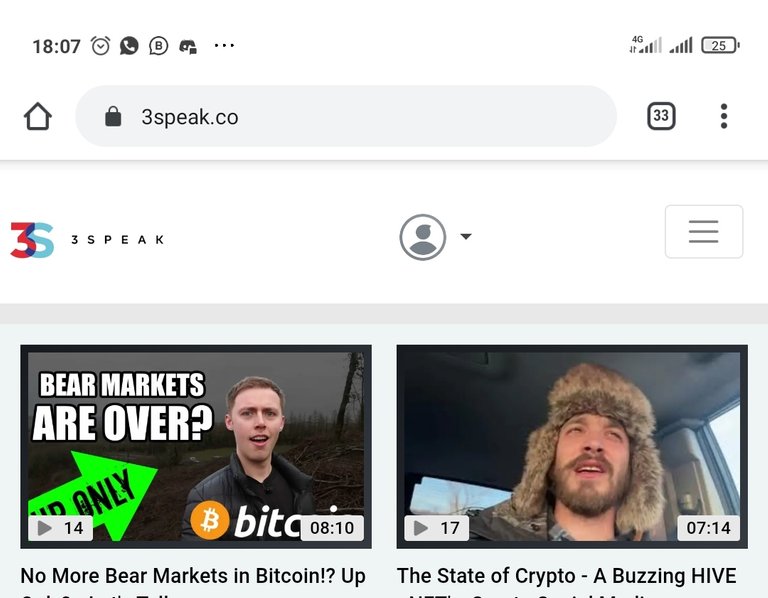 LINKING YOUR HIVE ACCOUNT TO YOUR 3PEAK ACCOUNT

1. Click on profile Icon then click on create/Add Hive Account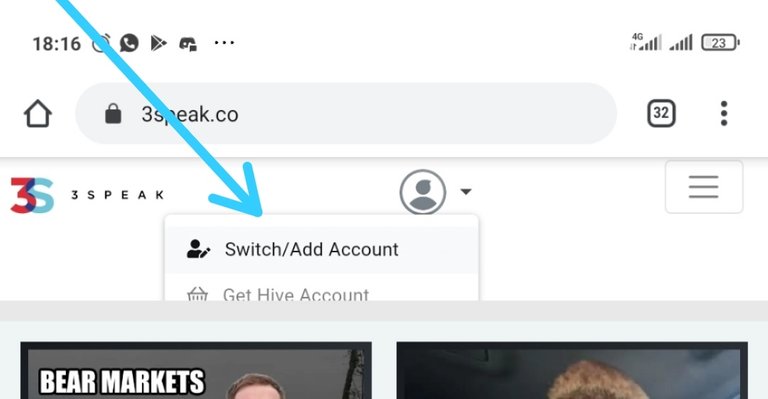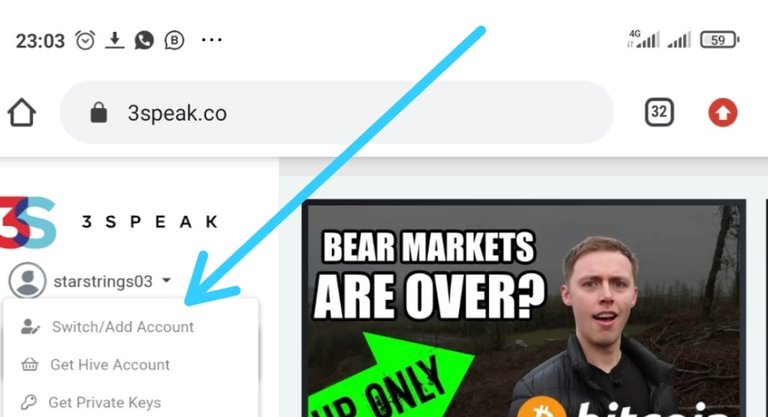 2. Click on connect my existing Account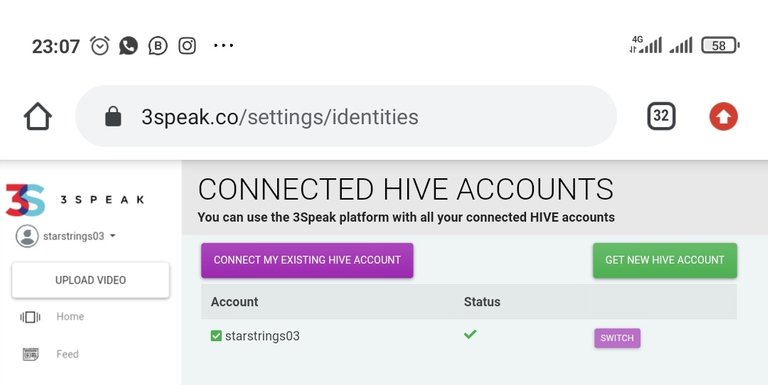 3. Input your Hive Username without a space at the end then click continue.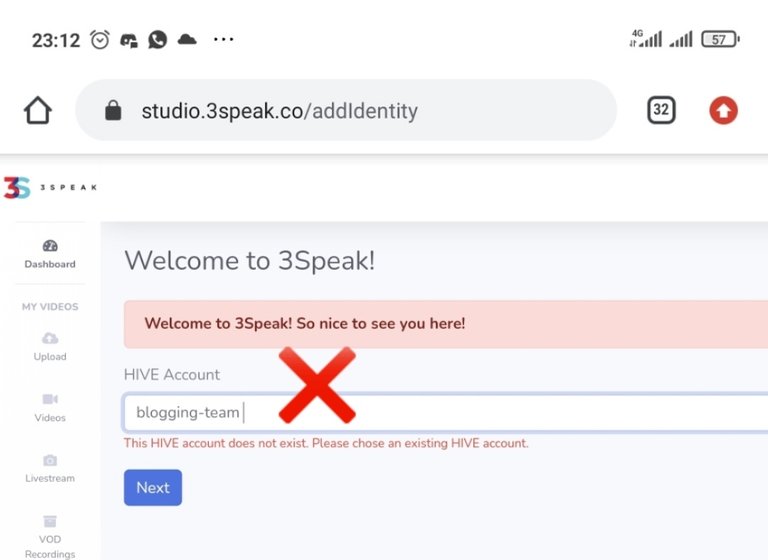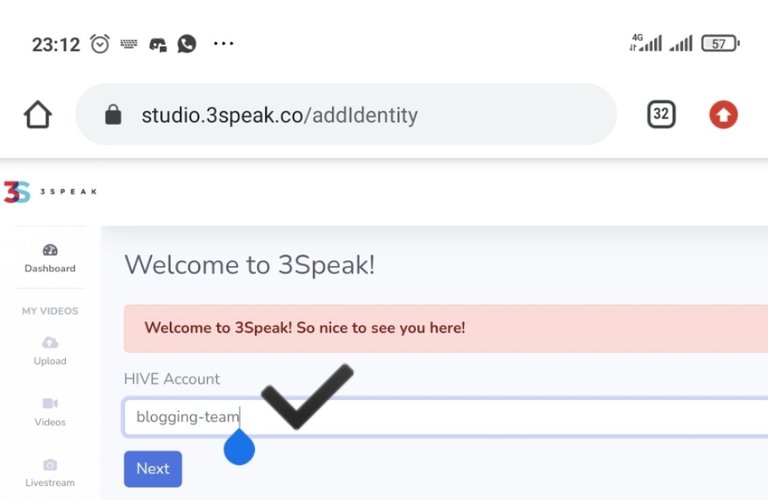 4. Login with your Private Active Key then click continue.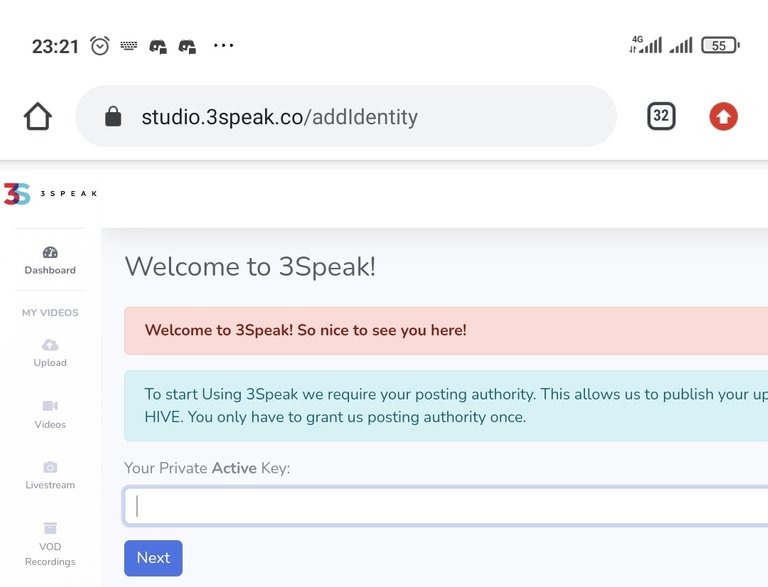 5. YOU HAVE SUCCESSFULLY CONNECTED YOUR HIVE ACCOUNT TO 3SPEAK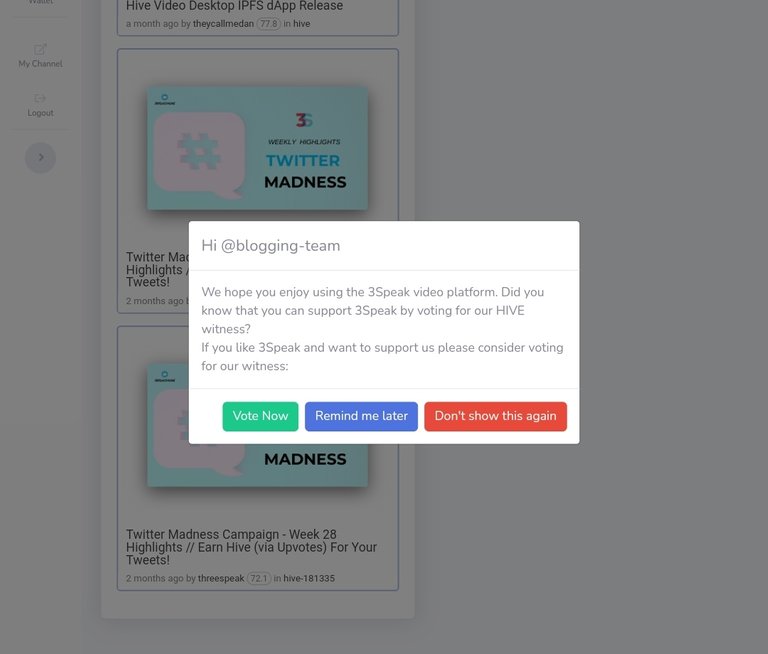 Feel free to support 3speak by voting them as a Hive witness

UPLOADING A VIDEO ON 3SPEAK

The upload a video on 3speak, it is needed to perform the following tasks:
Granting 3speak for posting Authority
1. To grant 3speak for posting Authority, you need to click on Upload as shown below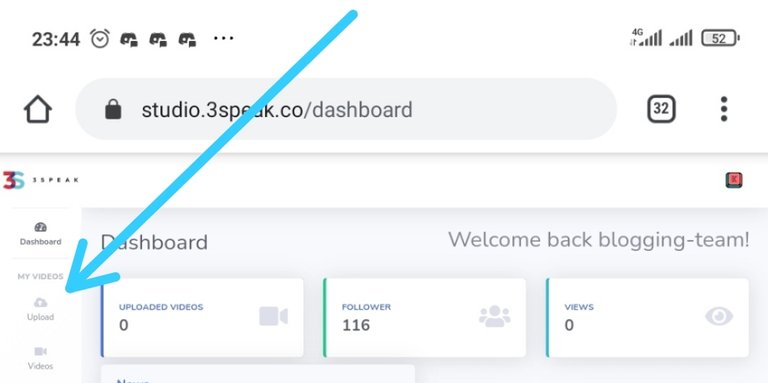 2. Click on Grant 3speak Posting Authority Now.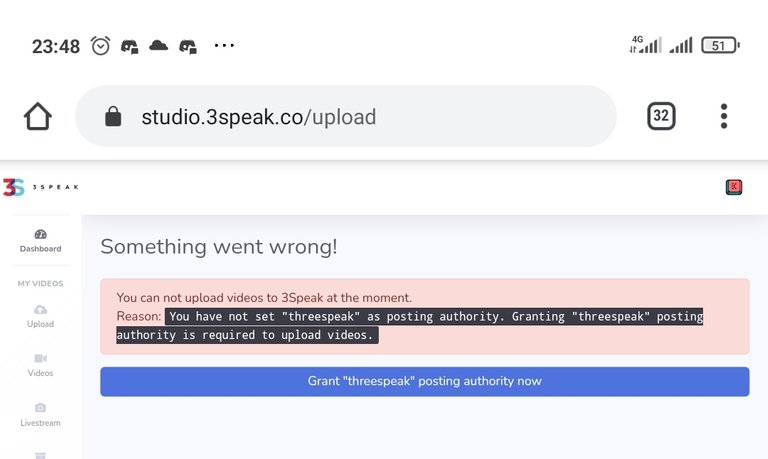 3. Takes you to connecting with Hive signer to Grant Posting Authority. Click continue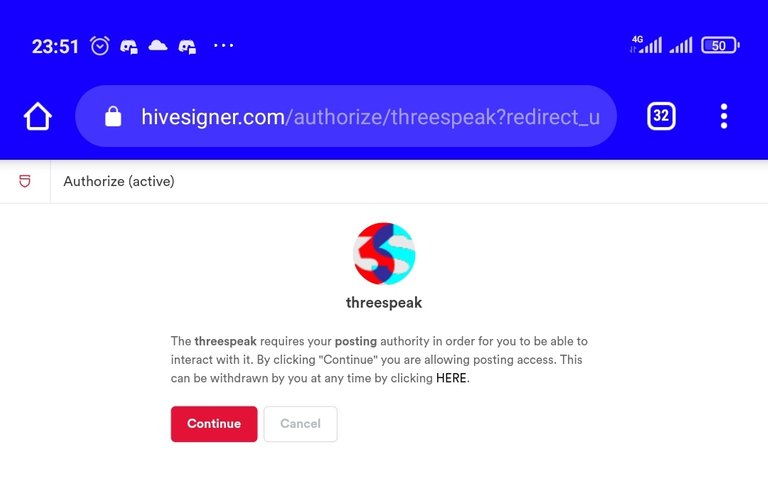 4. Select account to connect with or click import account if not yet signed in with Hivesigner.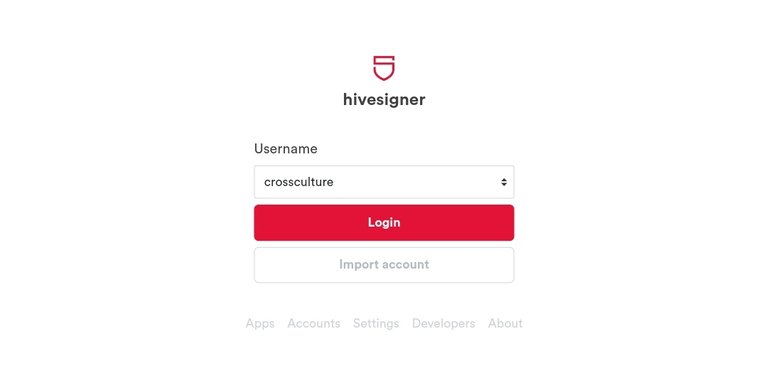 5. Input your Hive Username and Active key then click import account.
Note: By ticking encrypt key, you choose to not save your password on your device. You would be asked to input a keyword password (password of your choice) that can only be used to login in that particular device.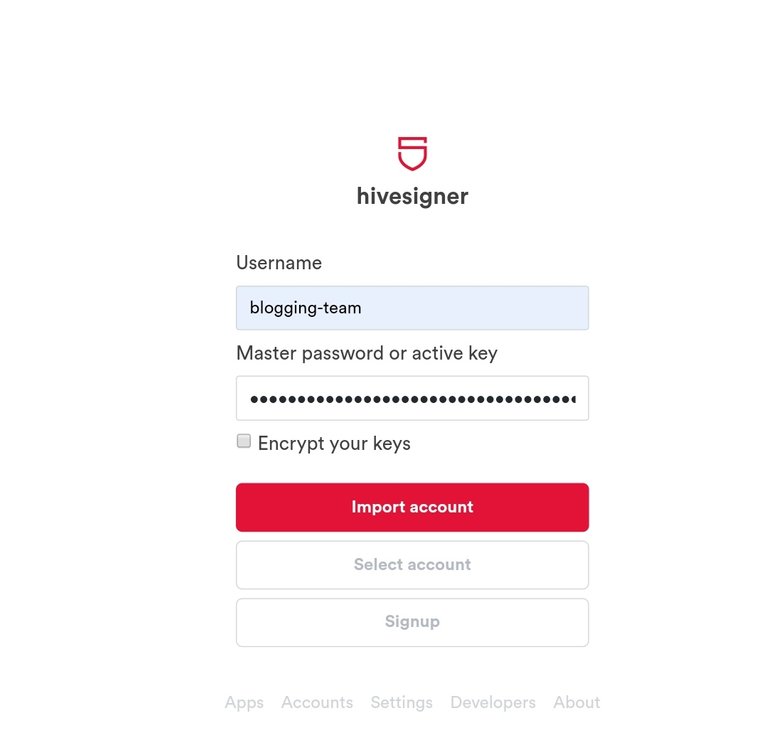 6. Click AUTHORISE to give 3speak access to posting Authority.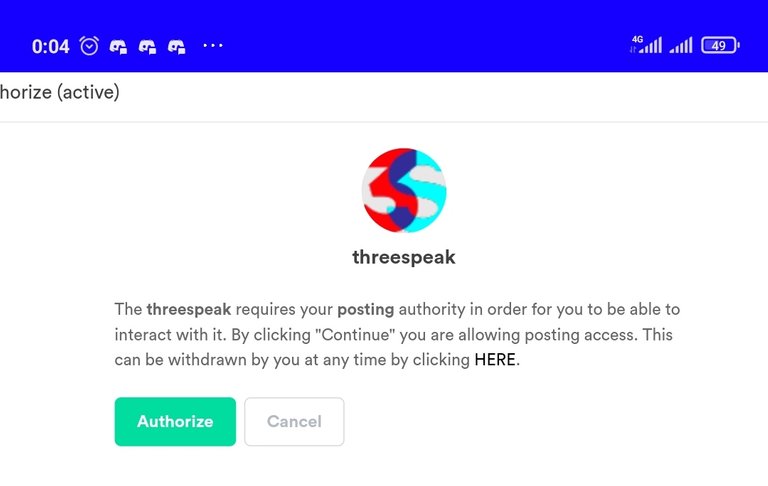 CONGRATULATIONS YOU JUST GRANTED 3SPEAK POSTING AUTHORITY!!!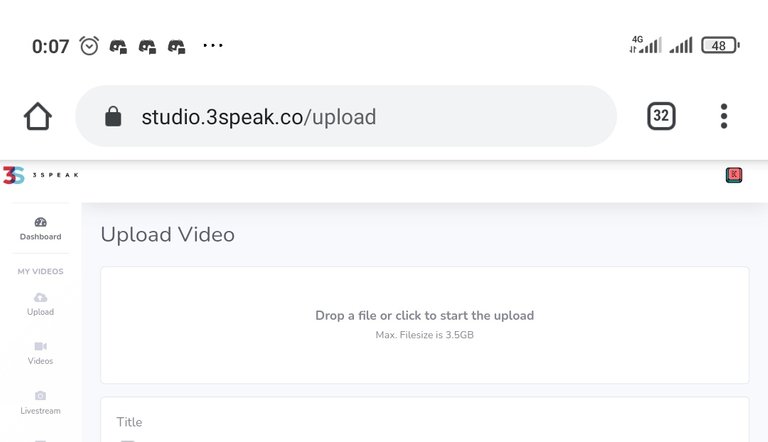 UPLOADING A VIDEO ON 3SPEAK CONT.D

Before Uploading a video on 3speak, it is best to know that:
1. The maximum video size is 3GB... If your video size is high, I recommend you to download video panda as it reduces video size effectively without reducing its quality.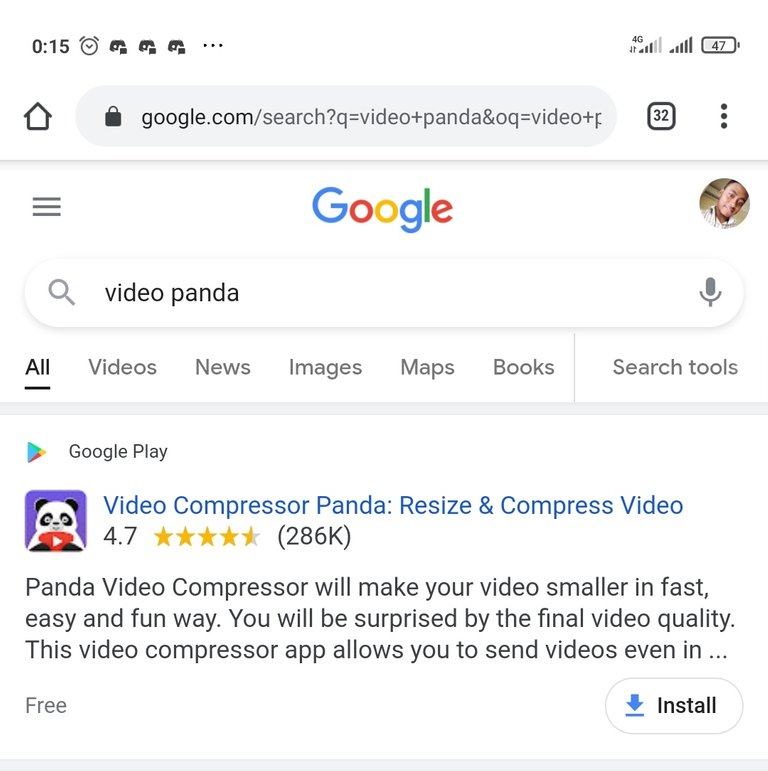 Click LINK to download directly from Google play store.
2. To have written down your post title and body in a note pad to copy and paste from: Reason is because there is no preview for writing your post body directly on 3speak and would likely not be comfortable to do so.
3. Use comma (,) to separate 5 tags: You should note only 5 tags can be used and be separated with comma. Example: life, photofed, photography, neoxian, palnet.

4. Required to Select the Community you are to publish to.

5. Click NSFW if your content is NOT SAFE FOR WATCHING
6. Chose to Encode then Publish Immediately or Schedule a post to a particular time or date.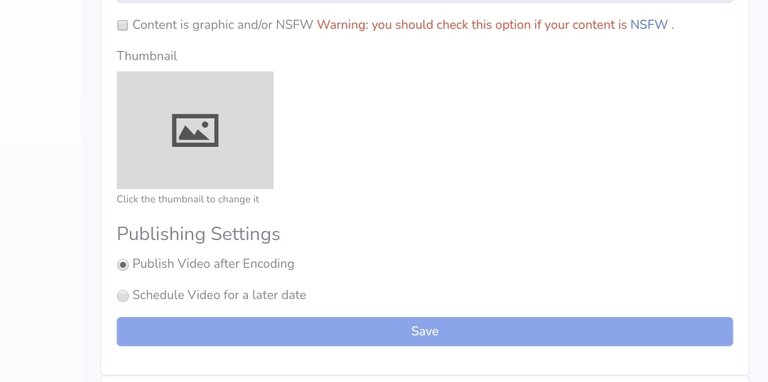 Note: To fill in the title and Description space, your video needs to have been uploaded.
7. Click on Save to Upload video Content on @threespeak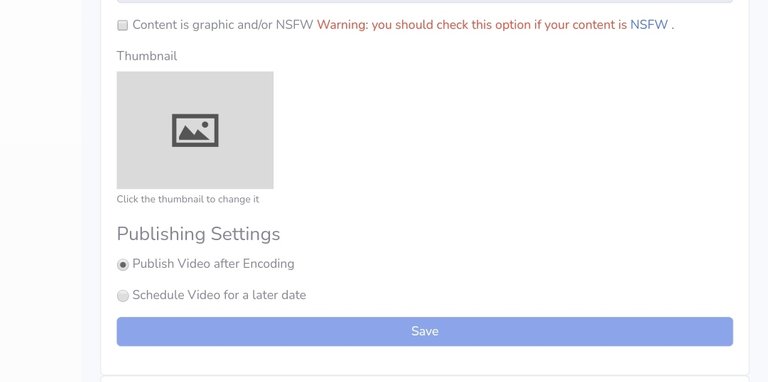 CONGRATULATIONS, YOU JUST CREATED AN ACCOUNT AND UPLOADED A VIDEO CONTENT ON 3SPEAK!!!



Click the banner to get redirect to The Newbie Initiative

Click the banner to get redirect to Blogging Challenge Community

Click the banner to get redirect to SMILE server, or: https://discord.gg/wyhVUvt

---
All illustrations made by @tripode in Adobe Illustrator.
---
All images are mine except indicated otherwise
---


IF YOU LOVE THIS POST, YOU CAN KINDLY SUPPORT BY YOUR COMMENTS, REBLOG AND UPVOTE. IT WOULD BE MUCH APPRECIATED

THANKS FOR VISITING MY BLOG 😇💕