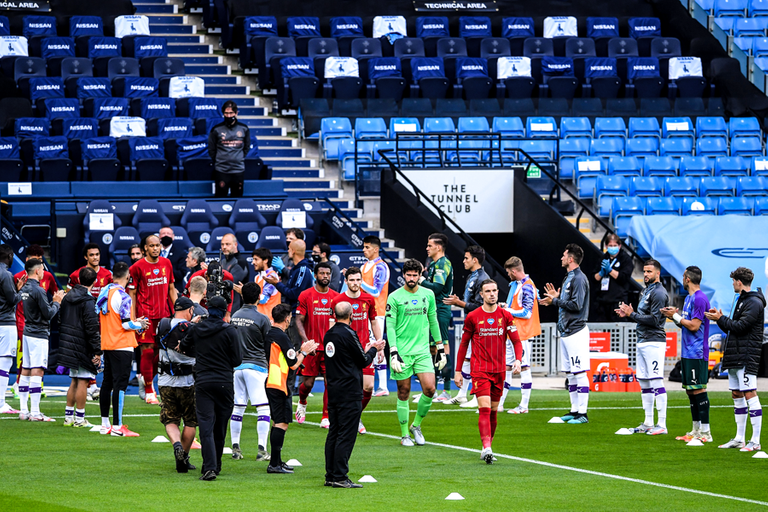 ---
It was an amazing match day for the Liverpool FC side as they received the 'Guard of Honour' from the premier league defending Champions, Manchester City FC.
Then again, the Reds showed a poor performance in yesterday's game. Looking back at their previous games this season, one can clearly see that they didn't give best performances. The energy was low from their end, the attack and defense poor with little or no coordination in the midfield.
Could this be as a result of the fact that they have already won title? Could be I guess but it wasn't a good one. Losing 4-0 after a guard of honour is dishonourable but we hope they come back strong, coordinated and better in their remaining games.
As it stands, Liverpool FC are still top with 86 points with Manchester City having just 66 points. A 20-points clear gap; really large margin.
The first half of the game was 3-0 in favour of Manchester City with goals from De Bruyne, Raheem Sterling and Foden. Liverpool were clearly unlucky as Mo Salah hit the crossbar after a terrific run. The fourth goal which came from Raheem Sterling was scored in the second half.
Howbeit, congratulations to Liverpool FC on their victory!!!