Steemit Communities and the Fate of Content Creators || Improved or Reduced Earnings?

Each time I'm aware that the steem ecosystem help creative content Creators to mine cryptocurrencies, my hope of the future of the steem blockchain heightens. It's a week now since the launch of Steemit communities. This has been expected since the last two to three years but great that we finally saw communities become tangible on the Steem ecosystem. In the past one week, projects and communities are moving from Curating dedicated tags to Curating community hives.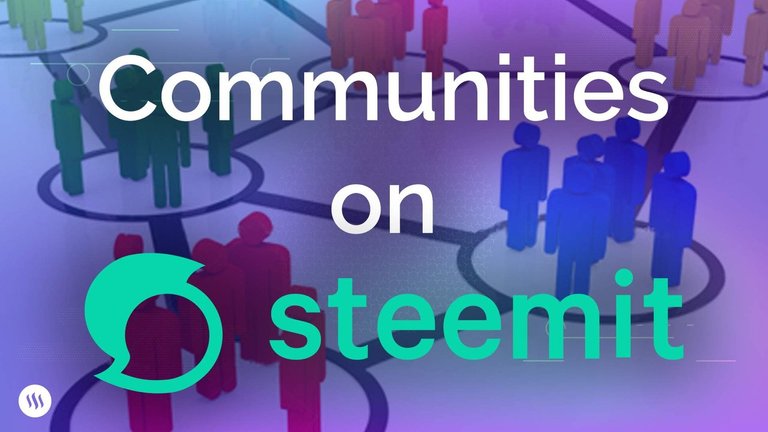 Let's take the @ocd for example who have been curating the #ocd, #ocd-resteem and #oc tags have announced the end of such curation, rather are curating their community hivemind and are even collaborating with other communities to ensure good contents are being discovered and curated.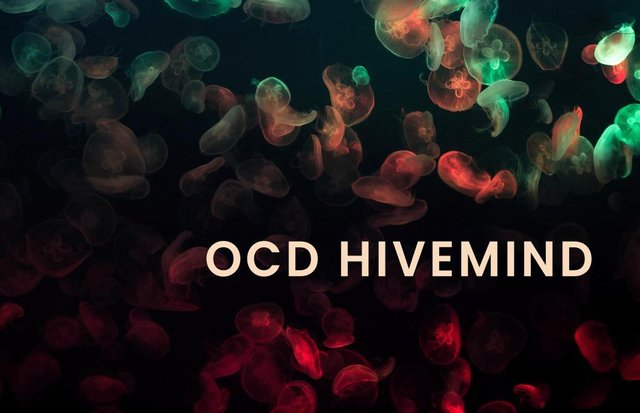 Already, new curation rules are rolling out. One of such is the cross-posting rules which comes as @steempeak had added this feature. According to @acidyo in his yesterday's post on the subject, "we will only accept cross-posts from users who share the works of others into our community". This became necessary to help reduce the impending abuse of the feature. I'll love to quote what specific rules were given in this regard:
don't self cross-post
don't spam/abuse your autovotes
don't "vote-trade" cross-post
be rational
Head-on to this post for details.
---
Also on community operations, my @steemchurch family have also moved curation to the community. Curation is sparingly done on the #steemchurch tag for the sake of those who are yet to keep at pace with this development. As a community moderator, I had given out some rules of operations in this post.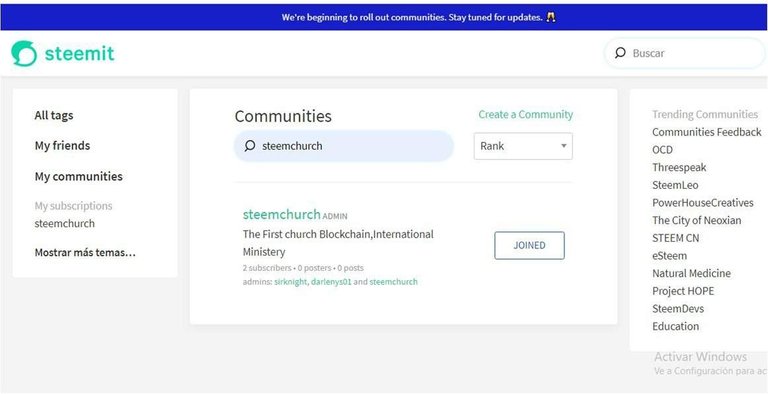 Soon I'll begin to make detailed analysis of the growth and engagement in the Communities I belong. Indeed, engagement have reduced in the past days because many content Creators are yet to understand the changes in the system. This therefore is a call for more publicity and orientation to Community members.
When Steemit Inc made an official statement on Steemit communities, they expressed their optimism that communities will transform the blogging experience on this platform and is in line with the provisions of the Steem Whitepaper:
Collectively, user-generated content has created billions of dollars worth of value for the shareholders of social media companies, such as Reddit, Facebook, and Twitter. In 2014, Reddit hypothesized that its platform would be improved if everyone who contributed to reddit.com by posting stories, adding comments or voting were rewarded with a fair share in Reddit, Inc. Steem aims to support social media and online communities by returning much of its value to the people who provide valuable contributions by rewarding them with cryptocurrency, and through this process create a currency that is able to reach a broad market, including people who have yet to participate in any cryptocurrency economy.
Steem is capable of handling a larger user base than Reddit. In 2015 Reddit's 8.7 million users generated an average of 23 comments per second, with an average of 83 comments per year per user. There were 73 million top-level posts, for an average of 2 new posts per second. There were about 7 billion upvotes creating an average voting rate of 220 votes per second. All told, if Reddit were operating on a blockchain it would require an average of 250 transactions per second.
---
My Concerns
As captured in the title of this post, my concerns are with content Creators' development with the hivemind innovation on Steem blockchain. Truth be told, some Creators will find it very difficult to make tangible earnings in the next few weeks until they finally understand the principles bothering community operations.
Like the "resteem" function which helps to share post created in a Community to a user's blog for his followers to see, many creators are yet to understand. Moreover, the Cross-posting feature added by steempeak must be well understood and operated in line with community guidelines.
Having a keen understanding of the above is what will help content Creators to be able to scale their earnings with this development on Steem Blockchain.
This also applies within the tribes. Several tribes like #sportstalk #steemleo #marlians etc now have their communities. The operations of the tribe communities should be well understood. One thing is to create a post in the tribes community and another is to be able to earn the native token of the tribe.
The tribe moderators on communities should spell out guides for this to help content Creators to be able to scale their earnings on Steem.
Feel free to share helpful guides on what content Creators should do to maintain their earnings on Steem with communities.
---
---