Every photos has different story. i took these pictures on Sunday on march 8,2020. it was last kabbadi match between two villages. now there will be no more kabbadi because of Coronavirus. government of Pakistan postponed all sports event in all over the country. so these pictures has completely story of our culture and sports. our people like this sports and play it very much and enjoy it. my people are very peaceful, you can see in pictures , there are thousand of people, all came from different areas of district , but there is no police to control them. there are kids,children, adult, old, young , every age of people are here, and gathered to enjoy this sports.
ہر فوٹو کی کہانی مختلف ہوتی ہے۔ میں نے 8،2020 مارچ کو اتوار کے روز یہ تصاویر لی تھیں۔ یہ آخری گاؤں دو گاؤں کے مابین کبڈی میچ تھا۔ اب کورونا وائرس کی وجہ سے اب کوئی کبڈی نہیں ہوگی۔ حکومت پاکستان نے کھیلوں کے تمام ایونٹ کو پورے ملک میں ملتوی کردیا۔ لہذا ان تصویروں میں ہماری ثقافت اور کھیلوں کی مکمل کہانی ہے۔ ہمارے لوگ یہ کھیل پسند کرتے ہیں اور اسے بہت پسند کرتے ہیں اور اس سے لطف اٹھاتے ہیں۔ میرے لوگ بہت پرامن ہیں ، آپ تصویروں میں دیکھ سکتے ہیں ، ہزاروں کی تعداد میں لوگ ہیں ، سب ضلع کے مختلف علاقوں سے آئے ہیں ، لیکن ان پر قابو پانے کے لئے کوئی پولیس نہیں ہے۔ یہاں بچے ، بچے ، بالغ ، بوڑھے ، جوان ، ہر عمر کے لوگ یہاں موجود ہیں ، اور اس کھیل سے لطف اندوز ہونے کے لئے جمع ہیں۔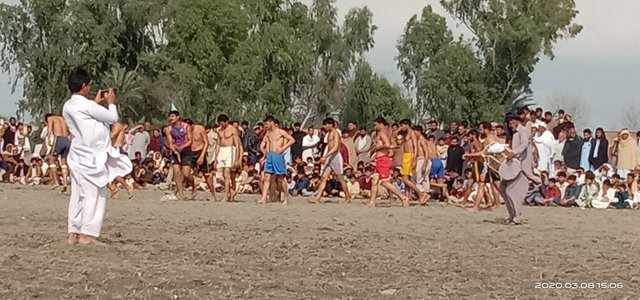 in these pictures you can see wrestlers action, i took these pictures before starting kabbadi, and you can see that every wrestlers is exercising , warming body. warming body is necessary to enter in field of kabbadi to catch or defeat the opponent. so in last five pictures two kabbadi wrestlers are fighting with each other. both are young wrestlers kabbadi player.
ان تصویروں میں آپ پہلوانوں کی ایکشن دیکھ سکتے ہیں ، میں نے کبڈی شروع کرنے سے پہلے یہ تصاویر کھینچی تھیں ، اور آپ دیکھ سکتے ہیں کہ ہر پہلوان ورزش کر رہا ہے ، جسم گرم کرتا ہے۔ مخالف کو پکڑنے یا اسے شکست دینے کے لئے وارمنگ باڈی کو کبڈی کے میدان میں داخل ہونا ضروری ہے۔ چنانچہ آخری پانچ تصاویر میں دو کبڈی پہلوان ایک دوسرے سے لڑ رہے ہیں۔ دونوں نوجوان پہلوان کبڈی پلیئر ہیں۔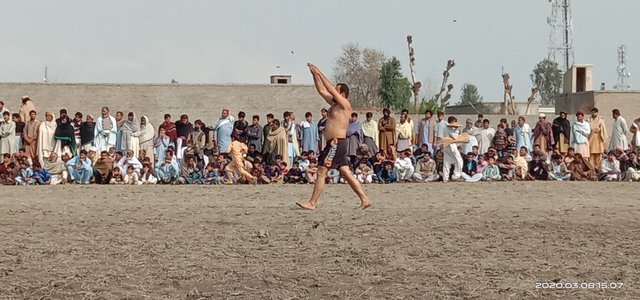 it is very nice style of this kabbadi player, his body is very strong and he is ready to enter for fight in kabbadi ground
یہ کبڈی پلیئر کا بہت عمدہ انداز ہے ، اس کا جسم بہت مضبوط ہے اور وہ کبڈی گراؤنڈ میں لڑائی کے لئے داخل ہونے کو تیار ہے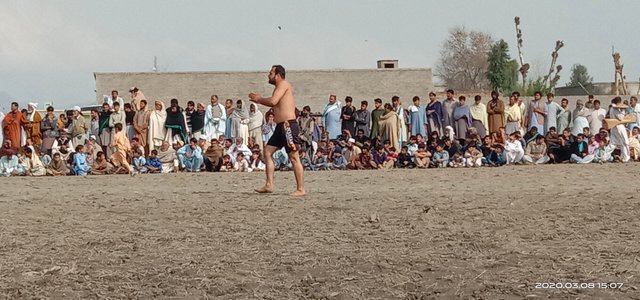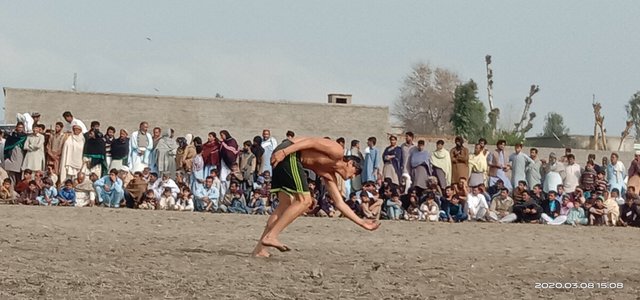 in above picture there is another one kabbadi players, he is young, and looking very much excited and energetic. so as i said in my tittle that Kabaddi is game of wrestlers. i'm true, it is game of strong players, for this game need strong body, and active mind, that keep you sharp in running, and also strong power to push back the opponent in this game. so then you can win your match.
مندرجہ بالا تصویر میں ایک اور کبڈی کھلاڑی موجود ہیں ، وہ جوان ہے ، اور بہت پرجوش اور پُرجوش نظر آرہا ہے۔ تو جب میں نے اپنے عنوان میں کہا کہ کبڈی پہلوانوں کا کھیل ہے۔ میں سچ ہوں ، یہ مضبوط کھلاڑیوں کا کھیل ہے ، کیونکہ اس کھیل کو مضبوط جسم ، اور متحرک ذہن کی ضرورت ہے ، جو آپ کو دوڑ میں تیز رکھے ، اور اس کھیل میں مخالف کو پیچھے دھکیلنے کے ل power مضبوط طاقت بھی رکھے۔ تو آپ اپنا میچ جیت سکتے ہیں۔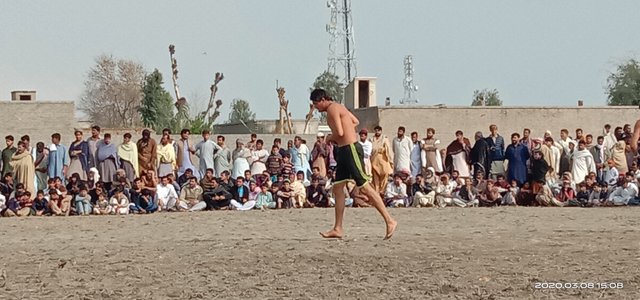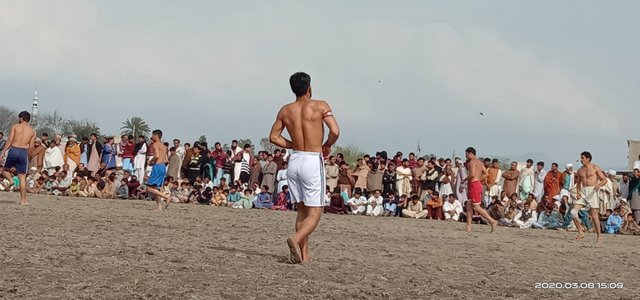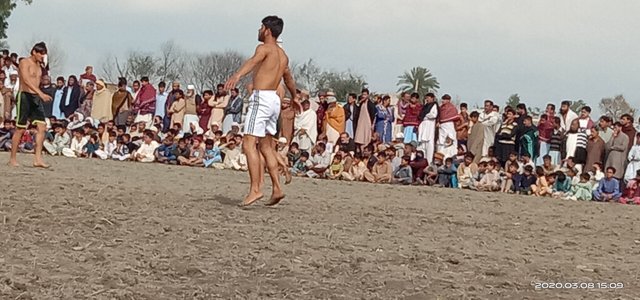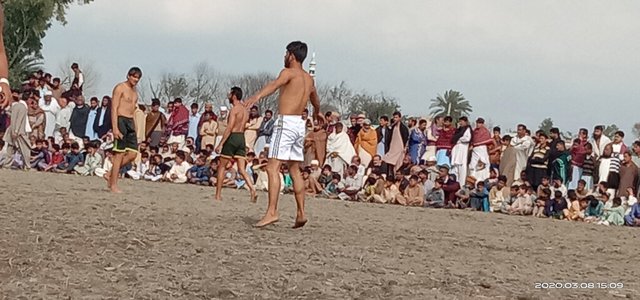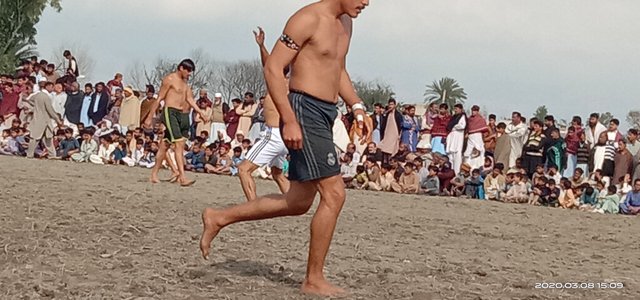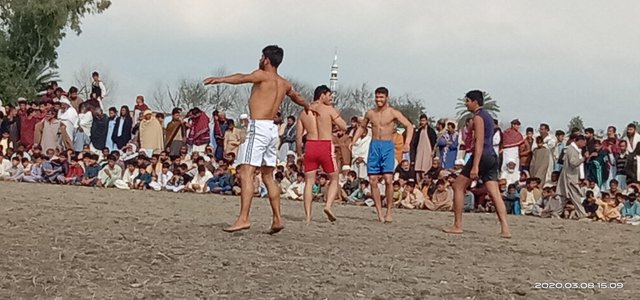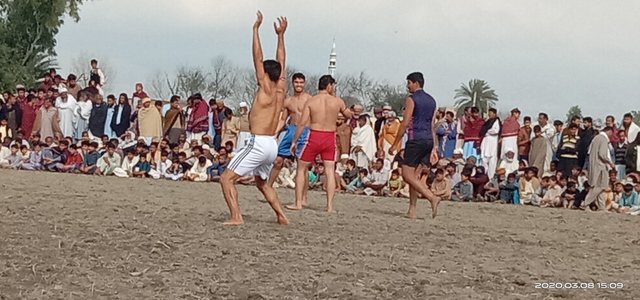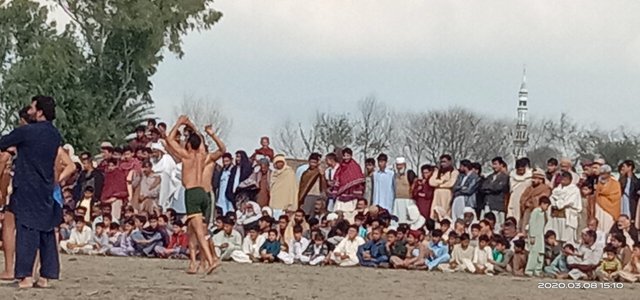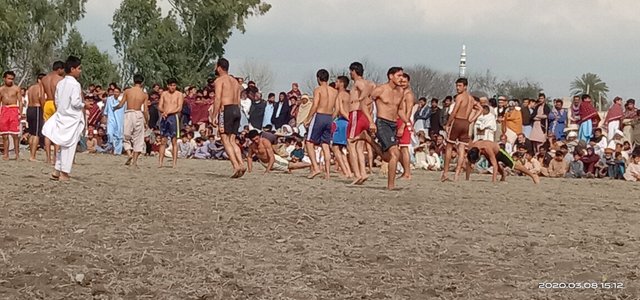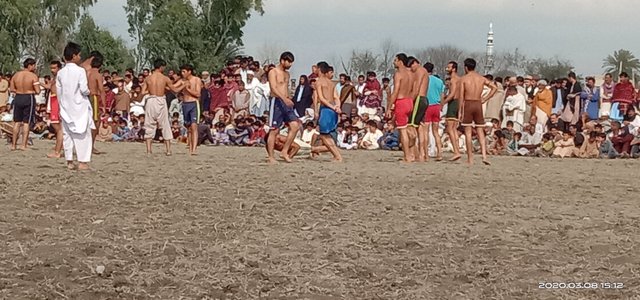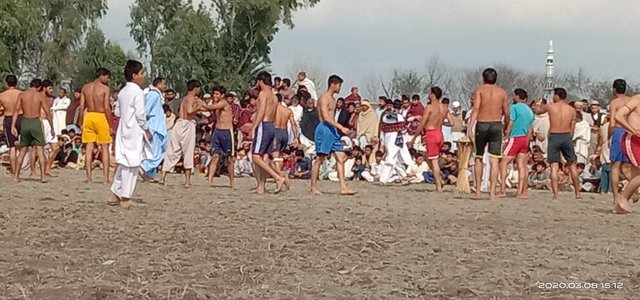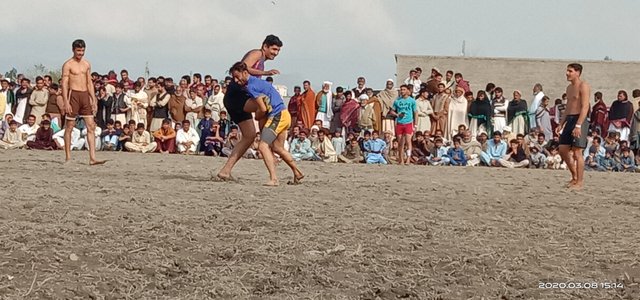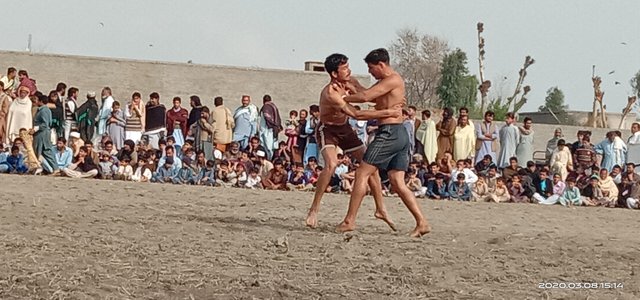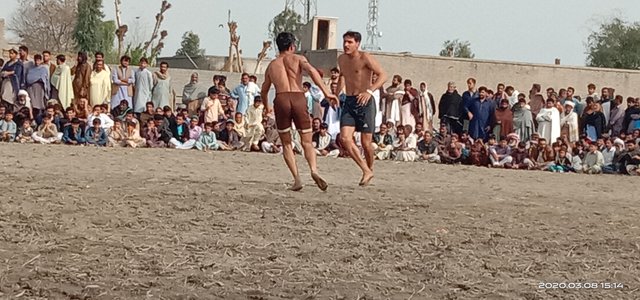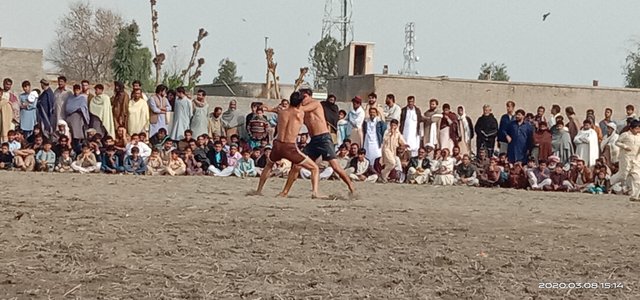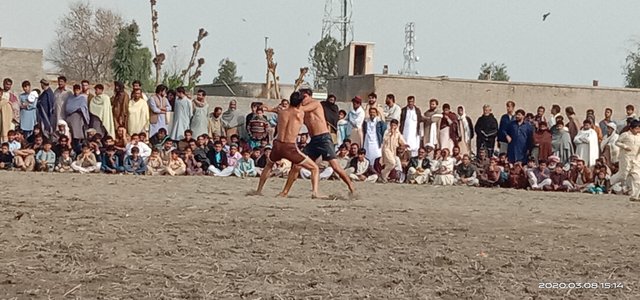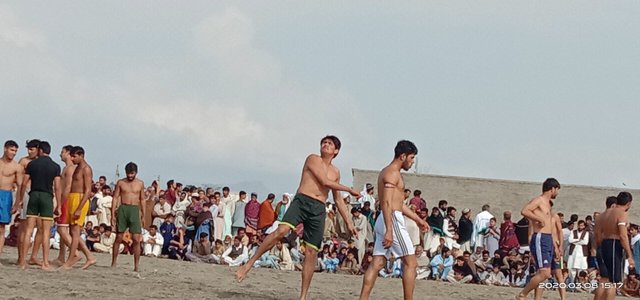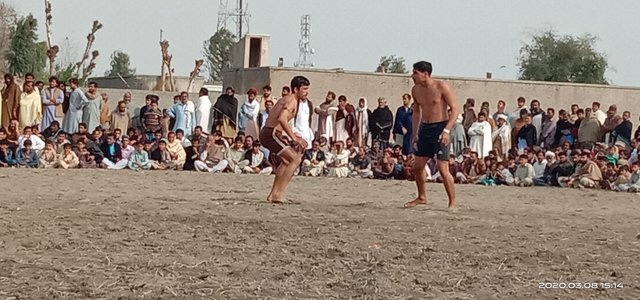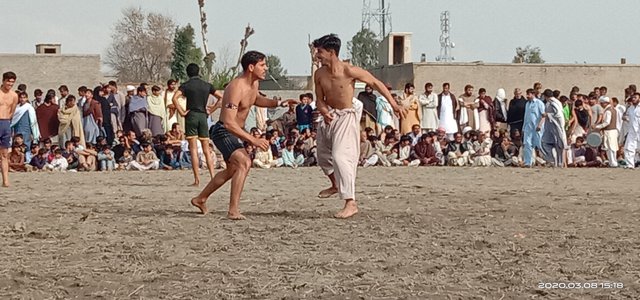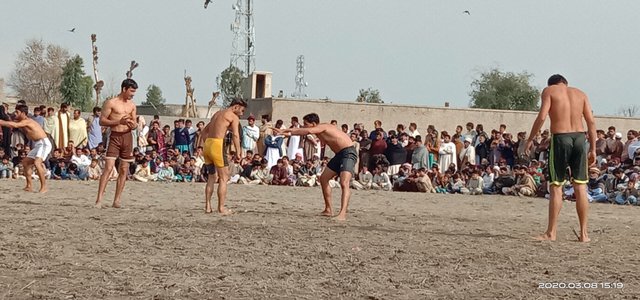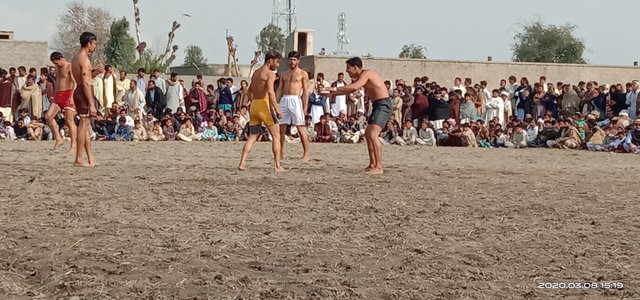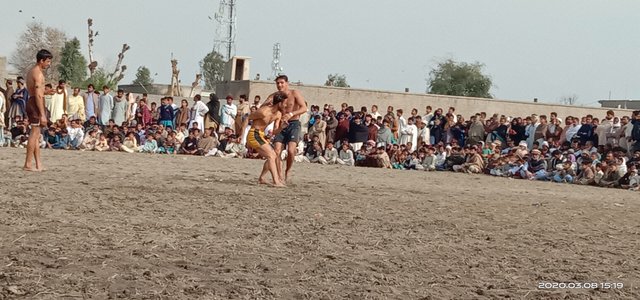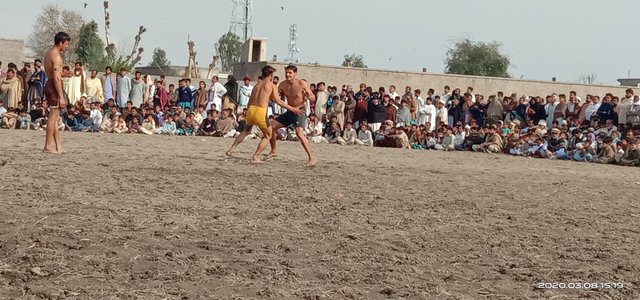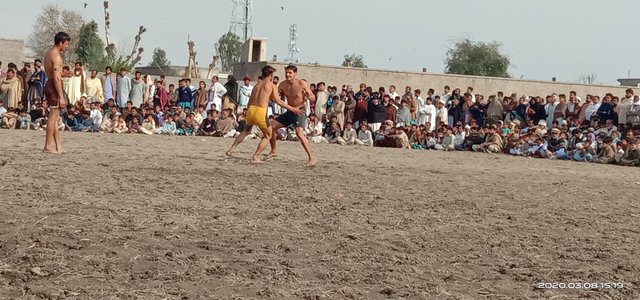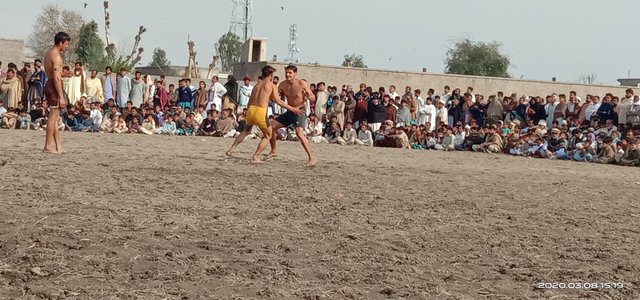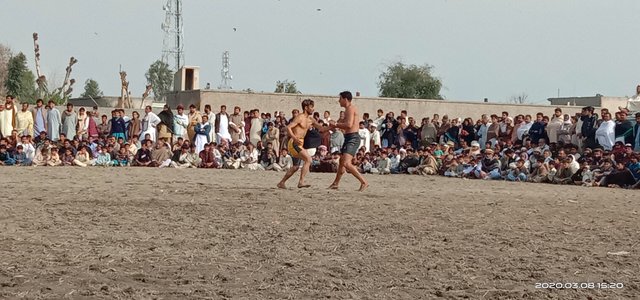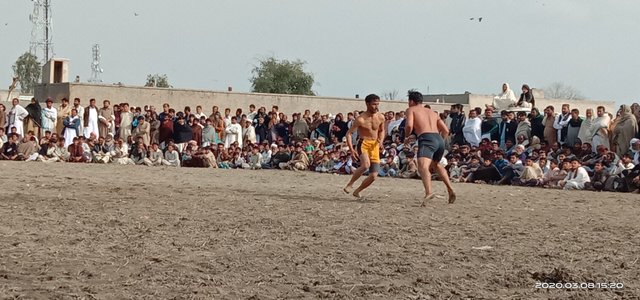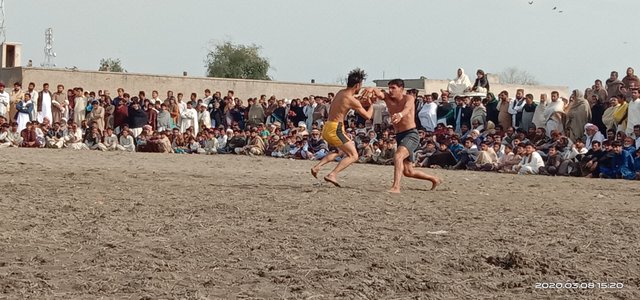 MORE ACTIONS VIEW FROM KABBADI GROUND ON MARCH 8,2020 ON SUNDAY
My thanks to @appreciator (a co-founder of the GEMS community) for sponsoring this lovely @behindthephoto contest as well as the jurors: @nelyp and @johan.norberg visit this post for more information about the contest Behind The Photo contest - Edition #7

Dear friends if you do not know more about this contest then visit this post Behind the photo contest edition 8

Dear friend freind join GEMS community,
once again i sincerely thank @appreciator for sponsoring this contest!
Dear friends if you like Original photography of #nature #birds #animals #flowers #food #birds, #food, #traveling, #photography, #wildlife then follow me, i love to write original work, daily photography. follow me always to see new photography.

Dear new steemian @darthknight welcome to steemit. hope you also will enjoy this place.