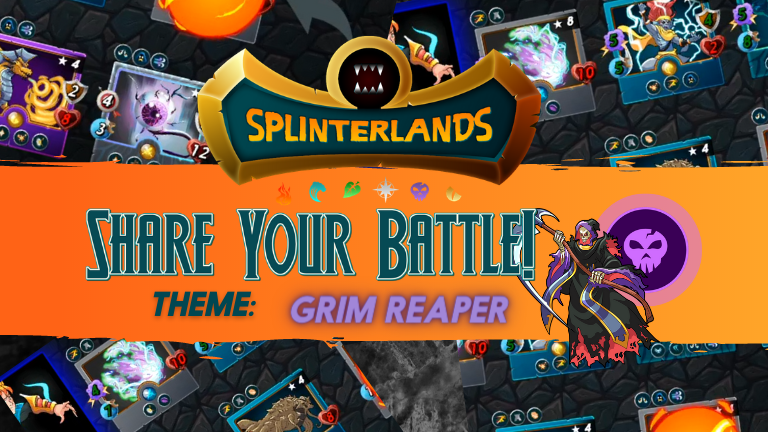 My dear Splinterlands lovers!
after long time i am back to my this contest weekly so i am taking participate after one month in this weekly battle contest. so today when i visit to splinterlands official account to check that this week is the theme monther of the battle so i came to know about GRIM REAPER so i won this battle with this great monster that is the theme of this week battle . so if you are new and do not know about this weekly splinterlands battle contest then visit this link to get more information about this contest SHARE YOUR BATTLE Weekly Challenge! GRIM REAPER

---
My Battle lineup
---

---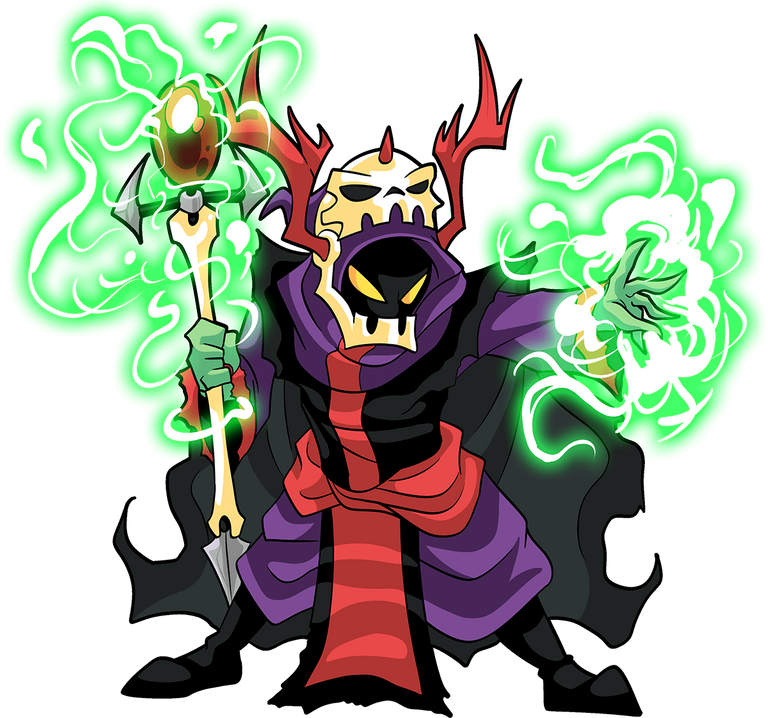 ZINTAR MORTALIS
i used Zintar Mortalis RARE Death Summoner in this battle, and i feel that theme monster of the week also belong to from this family so it is the reason of the using it, so i have only zintar mortalis summoner in death family . so i mostly use it
---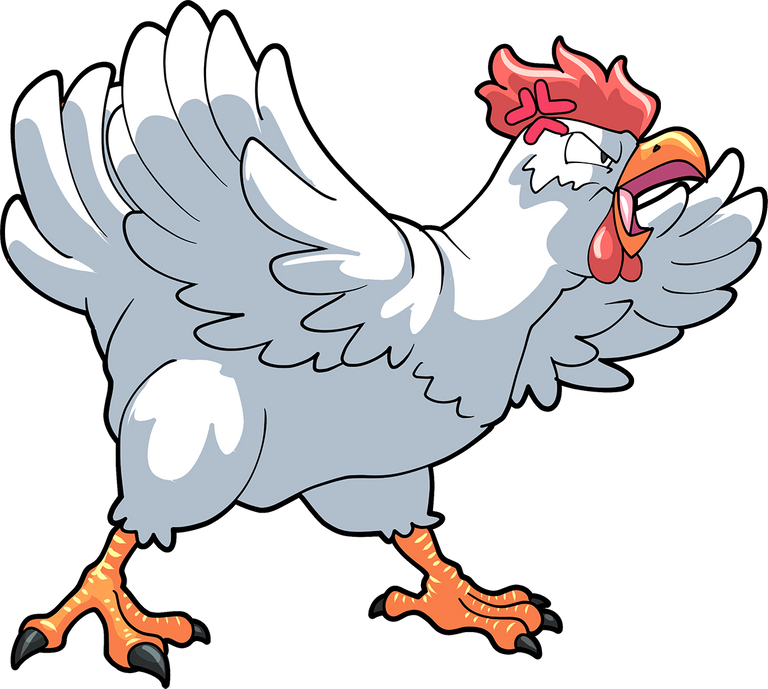 FURIOUS CHICKEN
i placed at ist place chicken furious , reason of this is that i want to safe my main monster from the first attack of opponent side so i thought that my this furious chicken will face the first attack , then my 2nd place monster will take first position after its death
The chickens of the Splinterlands have had enough. For too long they have been kept in cages and pens. For too many generations their eggs have been made into omelettes, their breasts and thighs into nuggets, and their most pristine feathers into rather tacky jewelry. Under the brave leadership of a great hero known only as The Alpha Chicken, all chicken-kind is finally rising up against their oppressors. This uprising, all across the Splinterlands, is known as the Cluckening.
---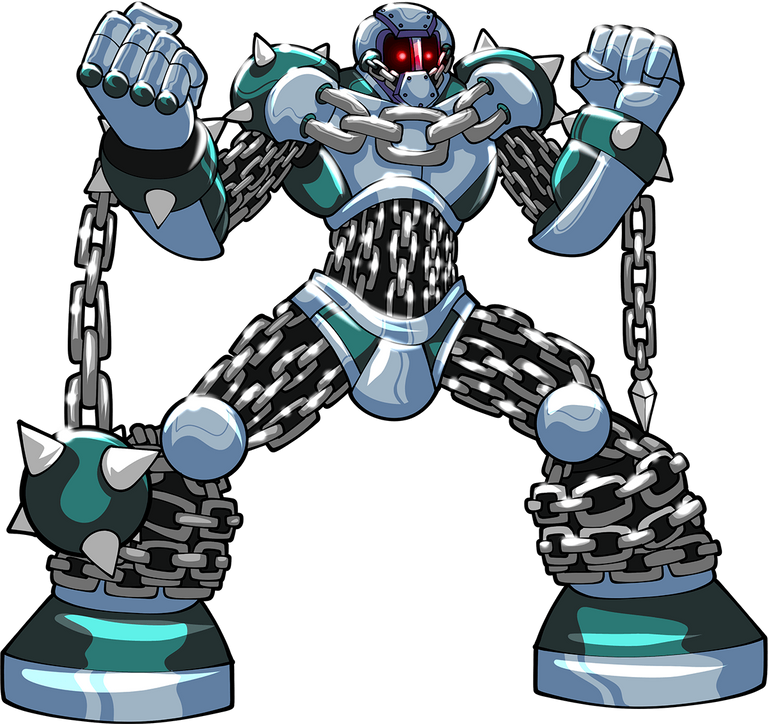 ---
CHAIN GOLEM
LEGENDARY Neutral Monster was my 2nd monster that i used at the 2nd place, so it was the my main monster in this battle, so it has strong attacking power and one attacker can not harm this monster so reason of the that it has good health and shield ability .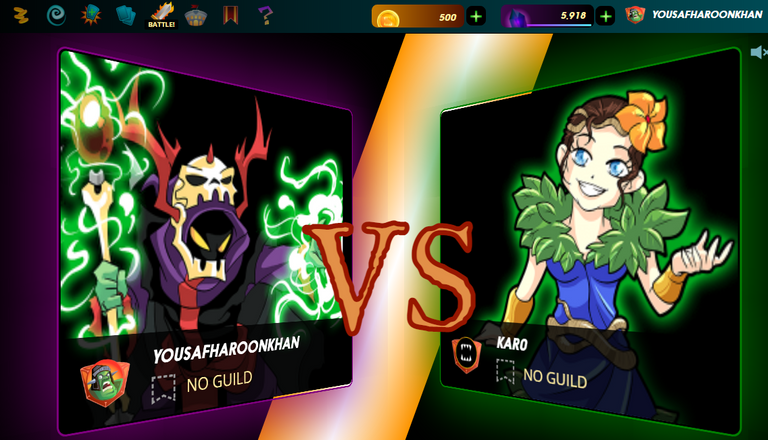 it is the starting screenshot of this battle, so in this battle screenshot you can see my opponent is karo and i, will take fight in this battle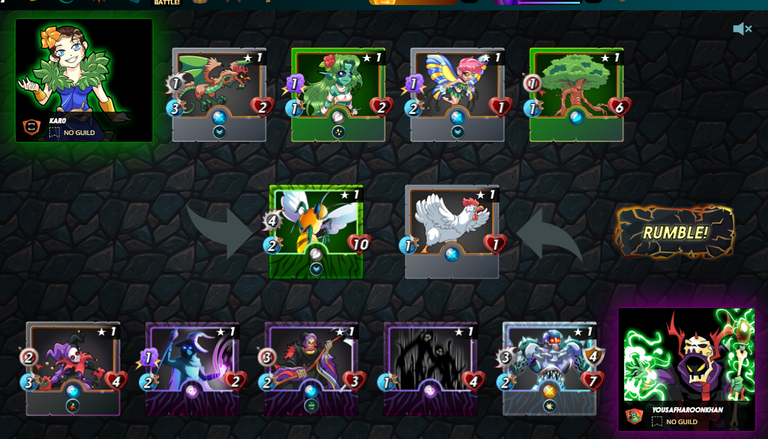 ---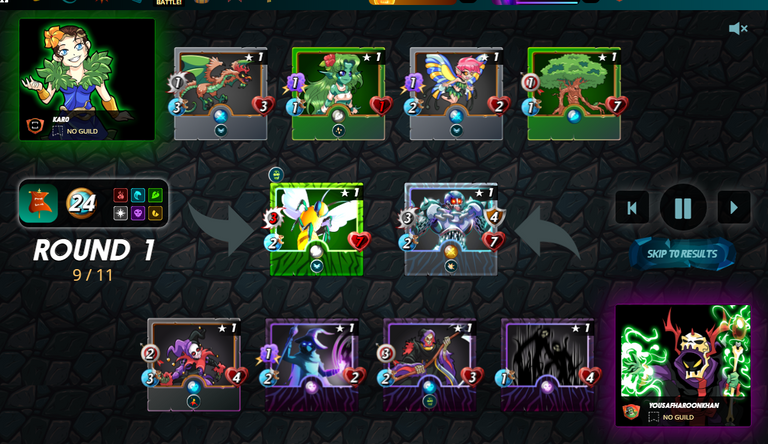 above is first round screenshot , in the first round my army played very well and my all monster fought very much bravely, but as i said that my first monster chicken furious was the first , so he was killed in first round, you can see in screenshot that my 2nd monster dragon is now at first place,, so in this first round you can also see the my line up of the team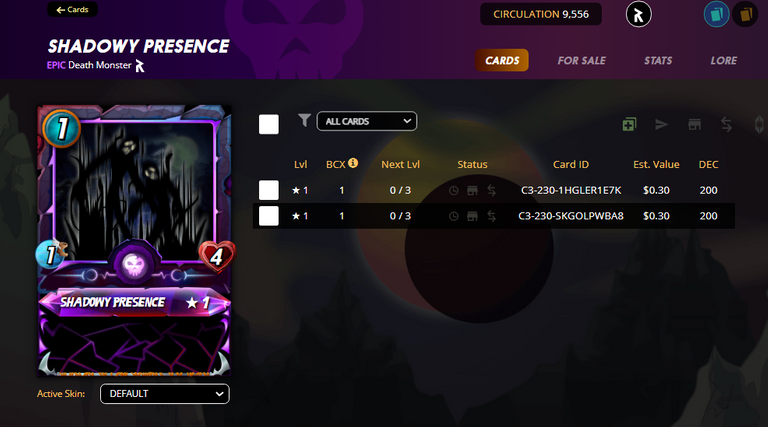 SHADOWY PRESENCE EPIC Death Monster
i placed at 3rd position , SHADOWY PRESENCE EPIC Death Monster , reason it has good health and only need to cost one mana, so in this mana game, it is very much helpful at 3rd place , its rule was same as was furious chicken, so i used it for this place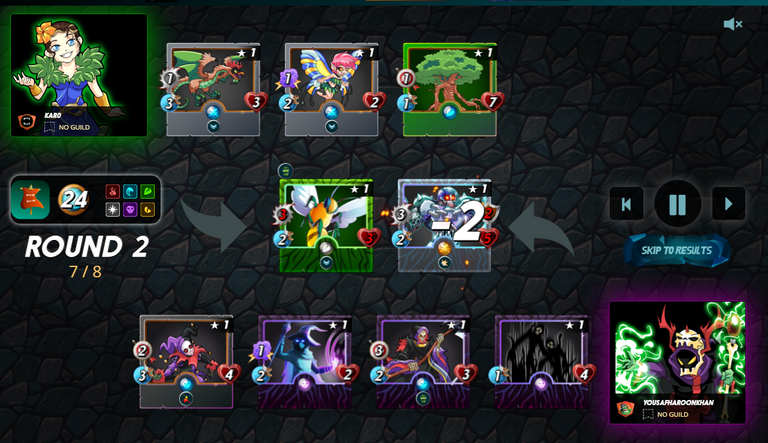 Round 2
in round my monsters did very well job, and we killed one main monster of the enenmy so i was also very much worry about that, so we killed in round 2 ,one best monster of the opponent army , so this round was in my team favour, you can see that we killed 3rd position monster of the opponent side .
---
---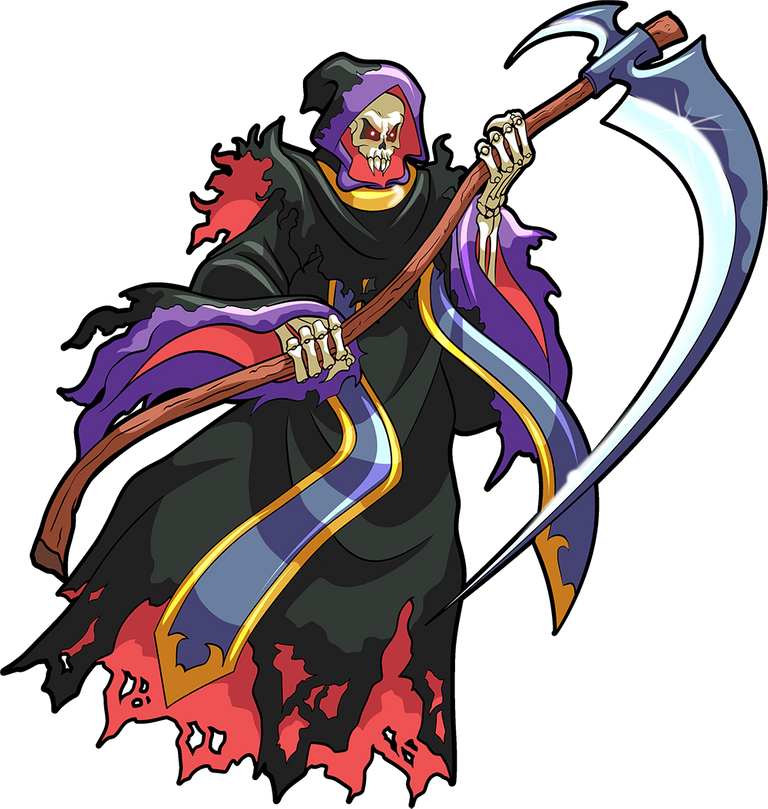 GRIM REAPER RARE Death Monster
GRIM REAPER is theme card of this week, so i used theme card at 4th place, reason of this that i observed that GRIM REAPER has good fight position at this place, so i used, but i also used shadow monster to protect my theme card, so you can see i placed shadow at 3rd place, so my GRIM REAPER monster fought very well, and my theme card killed two monster of opponent side, so i am very much happy that my theme card played very well int his battle,
Grim Reapersare often spotted by the dying, or reported by those who return from near-death experiences. Their faces are not shown. The Reapers' black cloaks are so heavy that they scrape on the ground as they approach. Each Reaper's long bony fingers clutch the handle of a great scythe. It is said that the Reaper's scythe is used to literally cleave a soul asunder from its body at the time of death. In battle, the scythes are generally used as an unblockable projectile.
---
---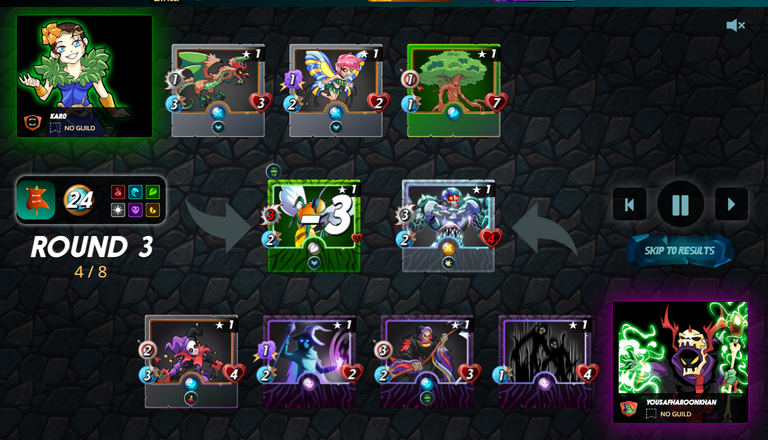 Round 3
in round 3, my theme card killed main line up of opponent side, so after the killing of main monster of opponent , that victory was in my favour, so it was the best game of the theme card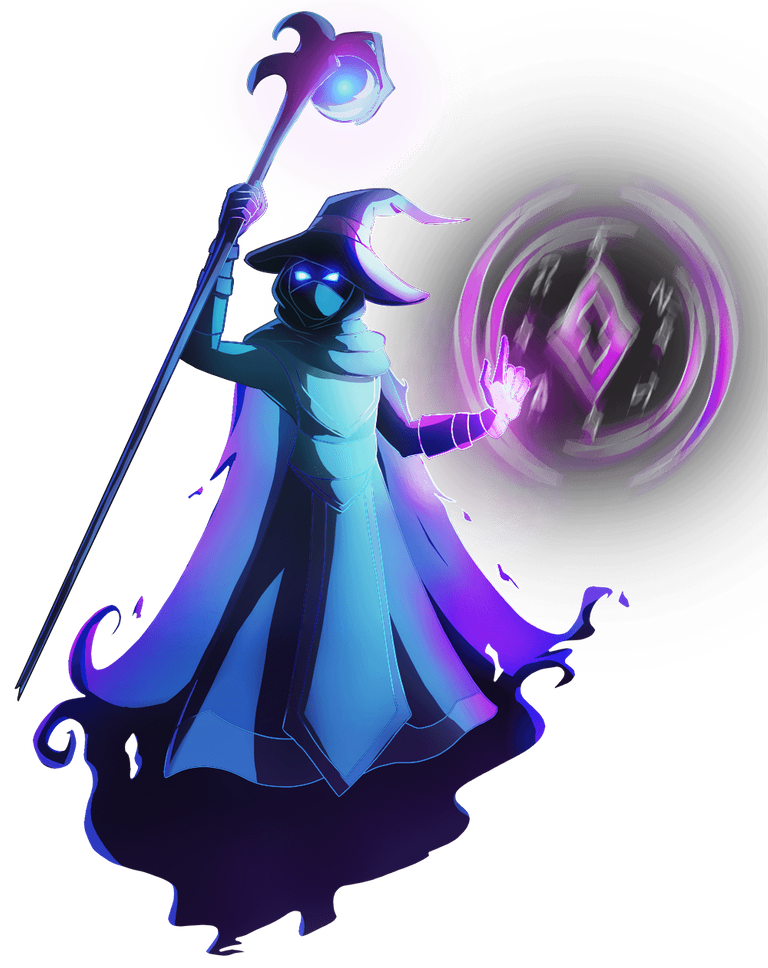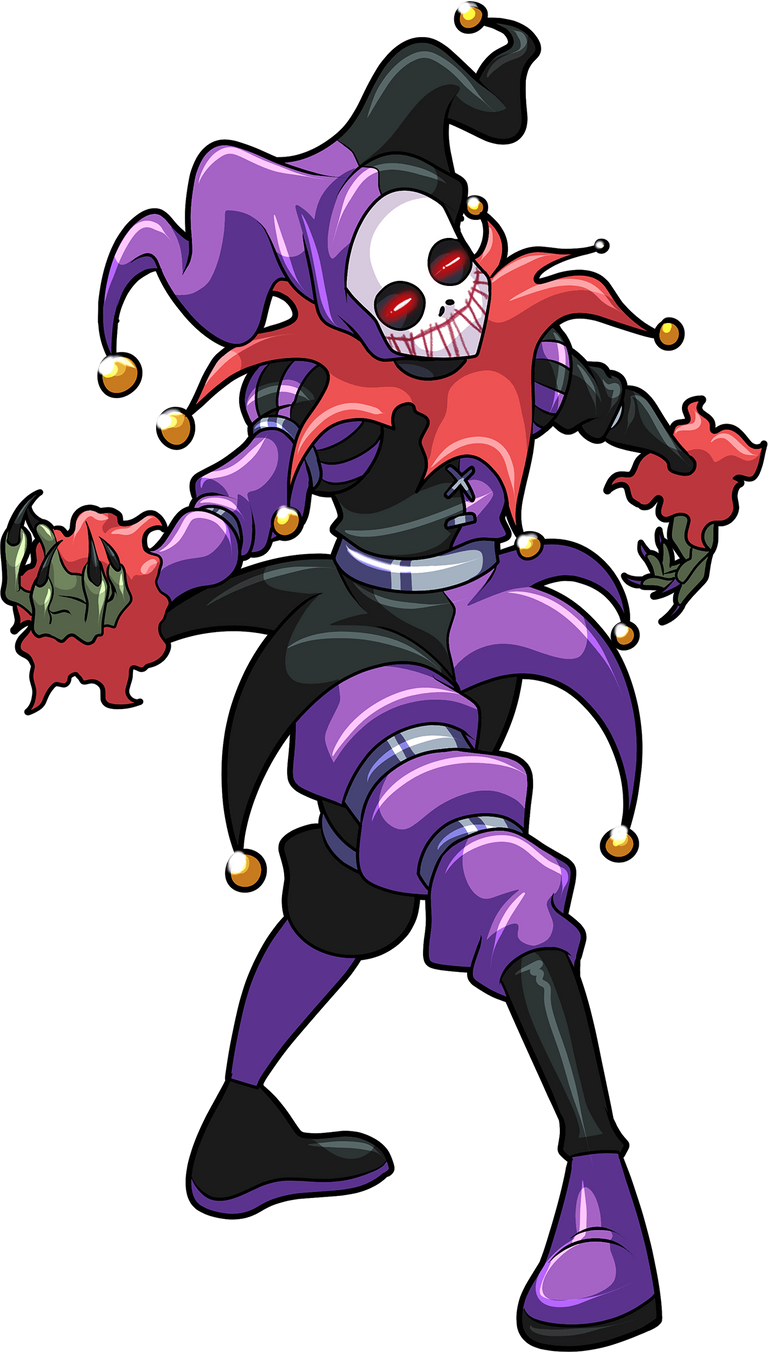 i placed DARKEST MAGE
EPIC Death Monster8 at 5th position and TWISTED JESTER
RARE Death Monster at 6 position, both are great monster that are sign of victory so i am satisfied with both performance in this battle, so i got victory because of them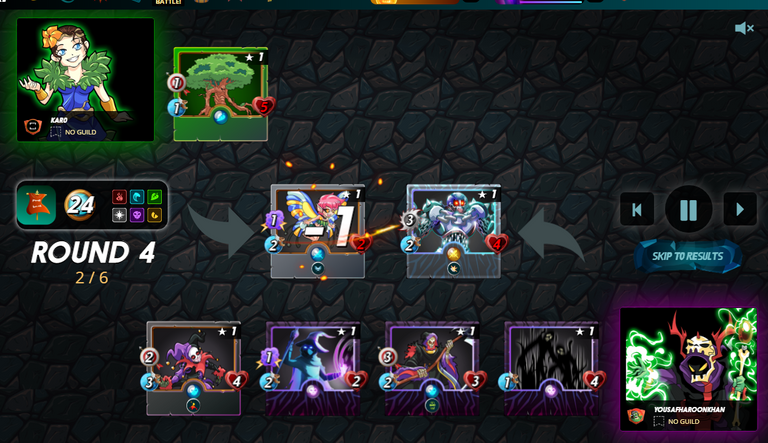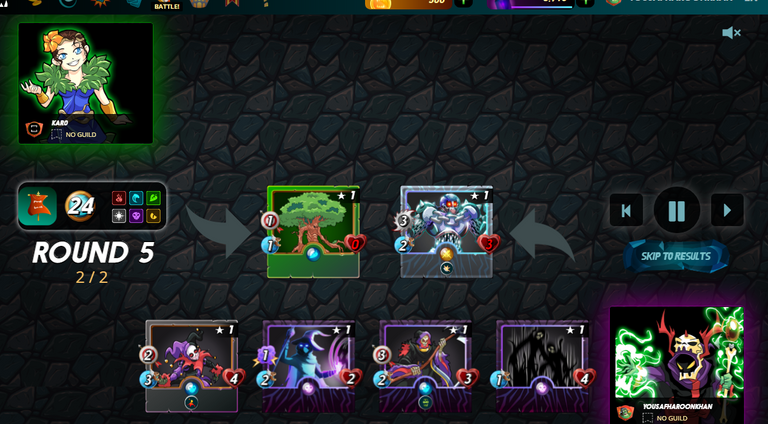 ---
---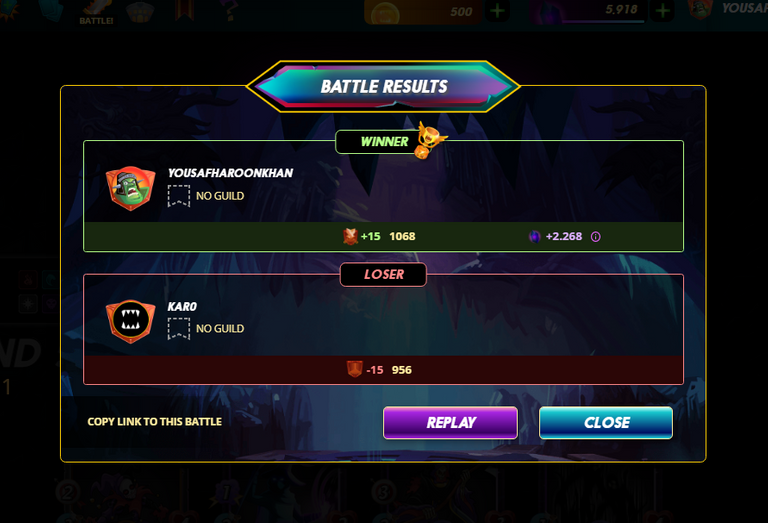 if you want to see the battle live on splinterlands blockchain then visit the link
Direc link to battle : Splinterlands BATTLE Weekly Challenge!GRIM REAPER
---
Did your strategy work? What will you try differently next time?
Ans yeah i am very much happy with my plan, and victory of this battle is proof that my strategy worked very well, and i will try to use this theme card in different rule that will be best to understand the skills of this dragon
Do you like the GRIM REAPER? Why or why not?
Ans i used to this GRIM REAPER many time, i liked its attacking skills very much so it is reason i used it very much .
---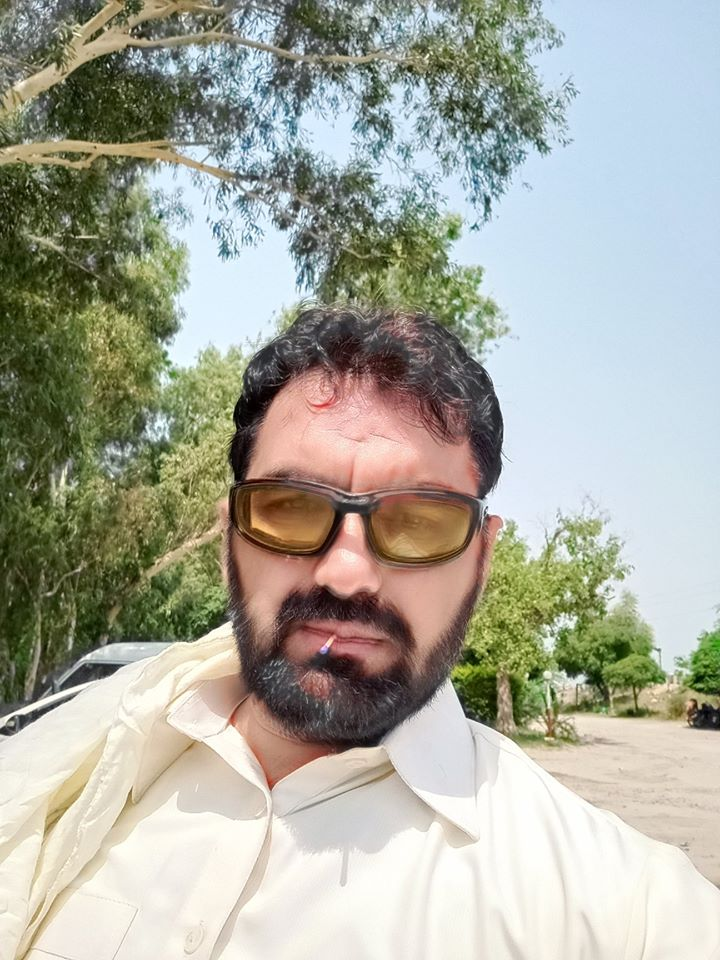 I am Yousaf Khan working as a teacher in the education department. I have been here since 2017. I love to travel, hunt food, fish, write, read books, teaching is my passion. My first and last option is on the Internet HIVE blogging. #HIVE is my family. My academic qualification is post graduate in education.



If you are from Pakistan, join #HIVE and spread #HIVE message to every corner of Paksitan to strengthen #HIVE. you can contact me to meetup. it is my discrod username:yousafharoonkhan#8913
Subcribe me one 3Speak:https://3speak.online/user/yousafharoonkhan
Follow me on Twitter:https://twitter.com/yousafharoonkh6

Connect with Discord Username:yousafharoonkhan#8913


If you haven't joined #Splinterlands yet, come, sign up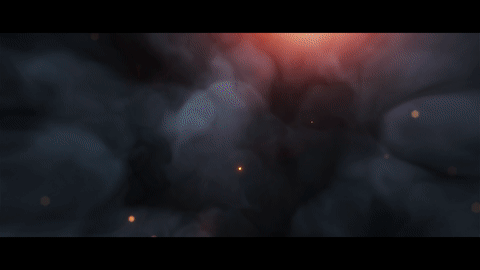 source of above gif/image

Dear friends if you like Original photography of #nature #birds #animals #flowers #food #birds, #food, #traveling, #photography, #wildlife then follow me, i love to write original work, daily photography. follow me always to see new photography.