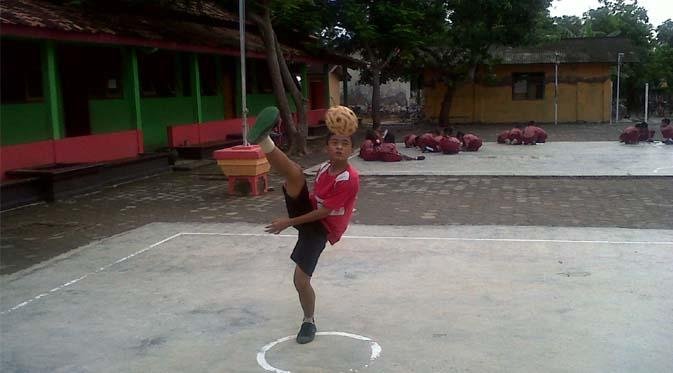 Src
GOOD morning Indonesian hivers fellows . You all know many sports in the world. But did you know that of the many sports that are now so popular and have been competed at the world level, actually originate from Indonesia?
One of that many sports what is a quite unique is Sepak Takraw. Why is it said unique?
Because basically this sport combines matches in the sport of football with volleyball. However, although it is said to be a combination of volleyball and football, in this sport players are forbidden to touch the ball. Now this is also part of the uniqueness, right?
Sepak takraw is played by three players on each team and only uses a badminton court. If you look at the field used, it is okay to say that Sepak Takraw actually also combines the sport of badminton in it.
And since 1988 this sport has had its parent at the world level. The name is ISTAF or stands for The International Sepaktakraw Federation.
What do of Indonesian Hivers fellows think?
---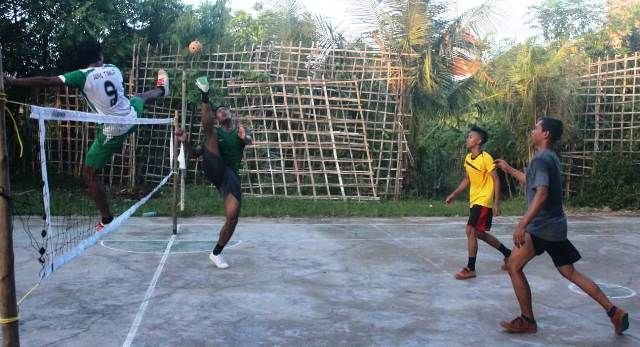 Src
SELAMAT pagi sahabat Hivers Indonesia. Anda semua pasti tahu banyak cabang olahraga di dunia. Namun tahukah Anda bahwa dari sekian banyak cabang olaharaga yang kini begitu popular dan sudah dipertandingkan di tingkat dunia, sesungguhnya berasal dari negara ini?
Dari sekian banyak cabang olaharaga tersebut, yang cukup unik adalah sepak takraw. Mengapa dikatakan unik?
Karena pada dasarnya olahraga ini memadukan antara pertandingan yang ada pada cabang olaharaga sepak bola dengan cabang olahraga bola voli. Tetapi, meski dikatakan menjadi perpaduan bola voli dan sepak bola, dalam olaharaga ini pemain diharamkan menyentuh bola. Nah ini juga bagian dari sebuah keunikan bukan?
Sepak takraw ini dimainkan oleh oleh tiga pemain pada masing-masing tim dan hanya menggunakan lapangan bulu tangkis. Kalau melihat dari lapangan yang digunakan, boleh saja kalau kita katakana sebenarnya sepak takraw juga memadukan cabang olah raga bulu tangkis di dalamnya.
Dan sejak tahun 1988 cabang olaharaga ini sudah memiliki induknya di tingkat dunia. Namanya ISTAF atau kepanjangan dari The International Sepaktakraw Federation.
Bagaimana menurut sahabat Hivers Indonesia?
---