FROM FRIENDS TO FOES; GREAT MORAL LESSON FROM MOUNT VS JORGINHO IN EURO2020 TONIGHT

Football can be so funny that I wonder why people fight and argue blindly with themselves on several discussions such as "Messi is better than Ronaldo or Ronaldo is better than Messi".
It is no longer a news that Euro 2020 will be brought to an end today with Italy facing England who are yet to claim the title in the history of football.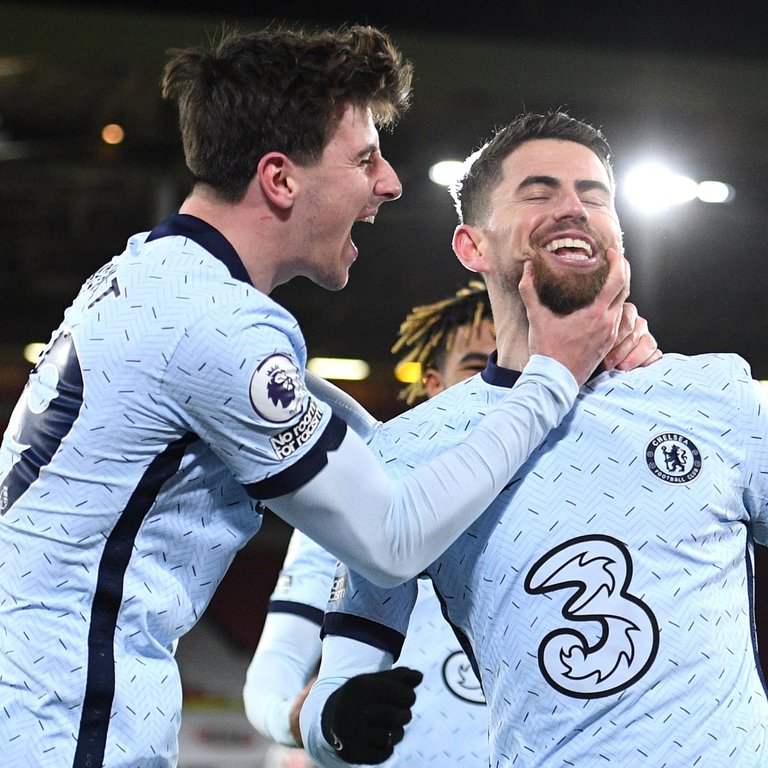 Image source
Chelsea two regular midfielders will partake in the final tonight not as friends that they have always been, but as foes to defend their National team.
Mason Mont has been fantastic for England international team even though the player miss some matches due to Covid 19 rule of isolation in other to prevent the virus being spread among other players. The player has not really perform up to expectation as the Chelsea man is yet to record a single assist let alone a goal to his name.
Mason Mount manage to play just four matches for his national team in the Euro 2020, although he played full 90 minute matches in all. some of the team played against are Croatia Scotland Ukraine and the deadly Denmark who broke the spell of England by scoring against them. Despite not scoring, there is high probability that the player might start tonight as his creativity will be needed.

Image source
Italian and Chelsea midfielder on the other hand has been fantastic as well for his Italian National team. The player might not have done so well too for his national team but his impact in every match can not be under emphasis. Joginho manage to provide just one assist in their first opening match between Italy and Czech republic. He has however been resourceful for his national team.
Jorginho helped the Italian team to reach final with some creative playing skills with his beautiful passes. He has been involved in all his team matches in the on going Euro 2020 which will end tonight in a clash between his national team and his friend's team. Teams such as Czech republic, turkey, Switzerland, Wales, Austria, Belgium and Spain were the teams that the versatile midfielder helped his country to defeat.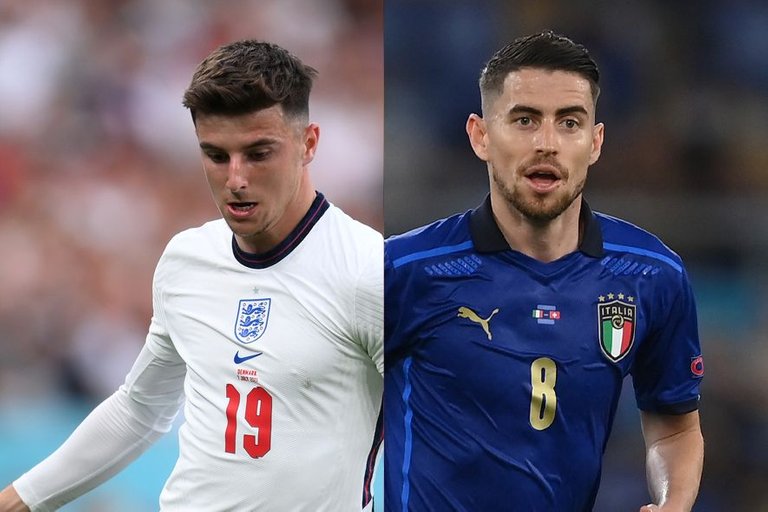 Image source
Despite having good quality time together as friends, the two players will be playing against each other tonight in the Euro 2020 final to represent their national team. And this is the beauty of football. Both player help the Chelsea football team to win the UEFA champions league final and will be playing together by August 11 at Windsor Park against the Spanish team (Villareal) in the UEFA Super Cup.
CONCLUSION AND LESSON
Football lovers should understand that football is all about passion and entertainment and the idea of arguing and fighting in some cases should be abolish as players that we end up arguing and fight for might end up being a good friend and colleague in the same team. I wont be surprise if Ronaldo and Messi play for the same team because this is what football is all about.
Without sentiment and good prediction analysis what is your take concerning the match tonight?
---
Posted via proofofbrain.io
---
---