Missing Everything - Hive, HPUD...
---
I miss you like crazy...
Yesterday it happened. I missed the HIvePUD Day! Everybody was powering up Hive. I wasn't.
I seem to miss a lot lately. My Monthly Author Badge, the Weekend Engagement, my 6 Month on the blockchain, HivePUD day.
I may even miss out on awesome financial deals, tokens of some sort, trading and all that stuff that make people rich.
What does that tell about me?
That I wasn't there!...But that's about it.
I was working the construction site yesterday.
Again. I scratched latex paint from the walls and ceilings, hammered and chiseled, and dragged 5 tons of rubble out of the old, winding house that isn't mine.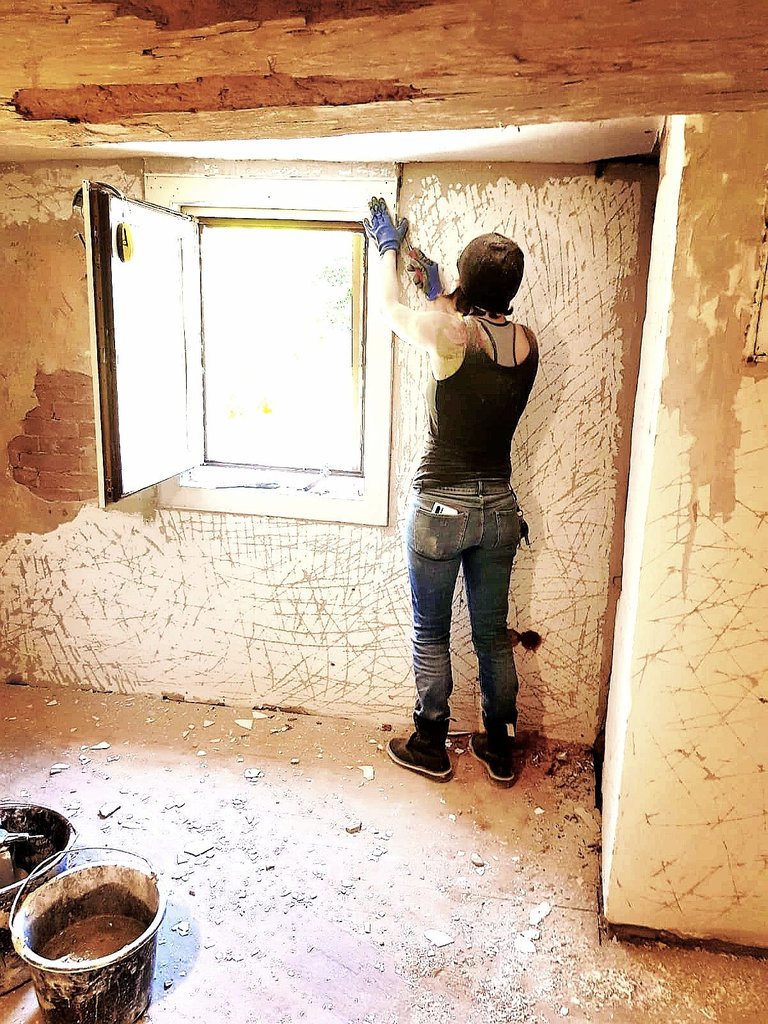 That's why I missed everything.
And now? Who cares?
Well not much people I would think. But I feel like making up to it by setting my posts on 100% Power Up now.
Do you think I will remember that for a whole month?
Do you think I will have more HP powered up by the end of June than I would have had yesterday on the HivePUD day?
Now listen up people and join the #hivepum. The Hive Power Up Month.
Every time I will post in June, via PEAKD btw, I will switch the Payout of the post to 100% Hive Power!
I am going to keep track on the HP so by the end of the month I will know if it was worth doing it or not. We all know that Powering up is always worth something, because it means staking and gaining...Pooooweeeerrrrr.
I'm all for power.
Power in my arms Baby 💪!
Because I'm going to chisel another room in 20 minutes.
This may not be the dream post but I thought I let everybody know. I will stake all the Leo and POB tokens as well. Not that I have a lot because me writing about financials?....BIIIIGGGGG laughter on my side.
But maybe between all the great advise you get everywhere from everyone you find this post of mine rather refreshing. Something different you can smile about. You might follow me after reading this revealing post. You might join the #hpum or #hivepum.
You can even call it POBPUM or LEOPUM or LOTUSPUM...going to stake them as well. From the NaturalMedicine Community ;)
And with this information I release you into your day. Remember to upvote this post and every following of mine...you know, Poweeeerrrrr ;)
Thanks for reading and using your brain for 3 minutes. I used mine writing this one and now I'm using it to do some good and help people.
Dust lung...I'm coming!
---
---
©bulldog-joy
---
---
---