ENGLISH
Hello! What's up friends? How do you treat them on Thursday? I hope that very good !! Today I was looking for some files on the pc for a research work that I am doing, and I found a beautiful memory of a few years ago when we went flying with my father. In fact it was the last time we flew together !!
Arriving at Hangar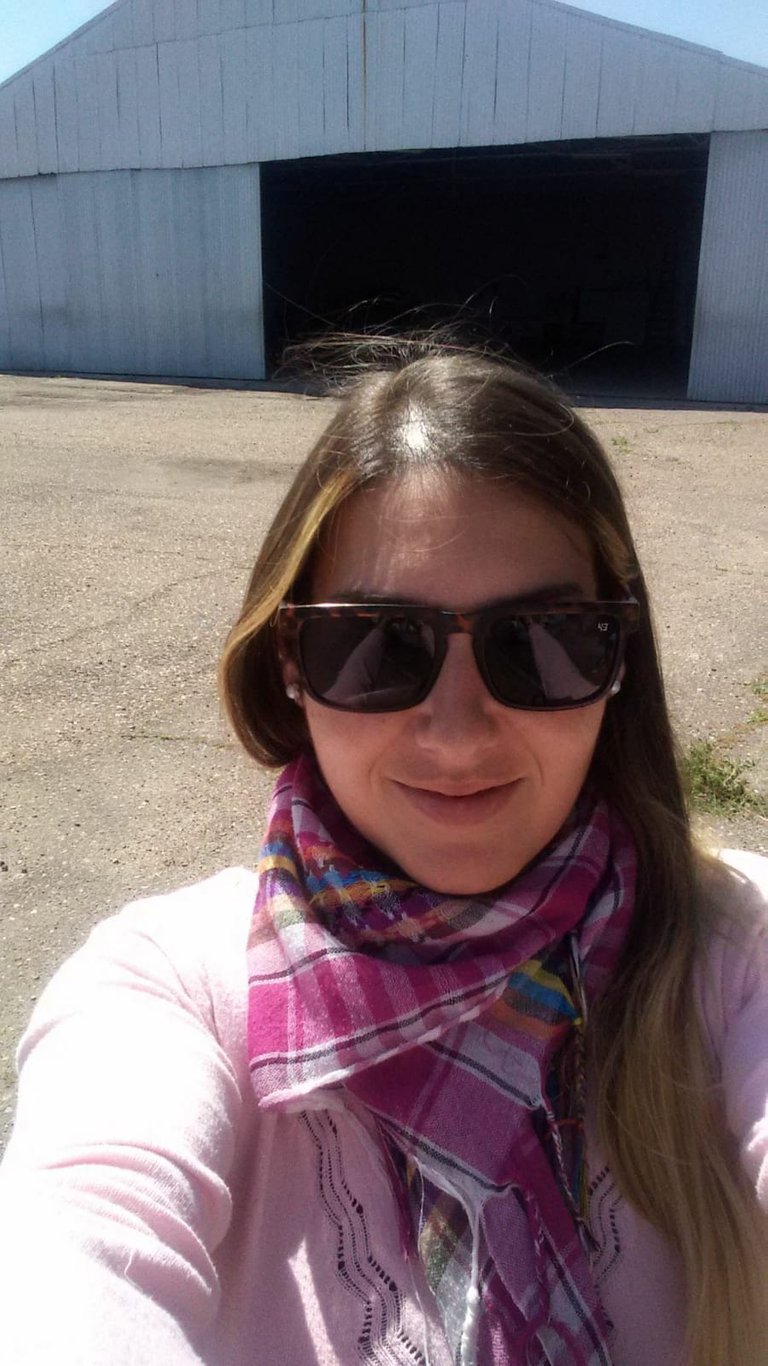 Clear runway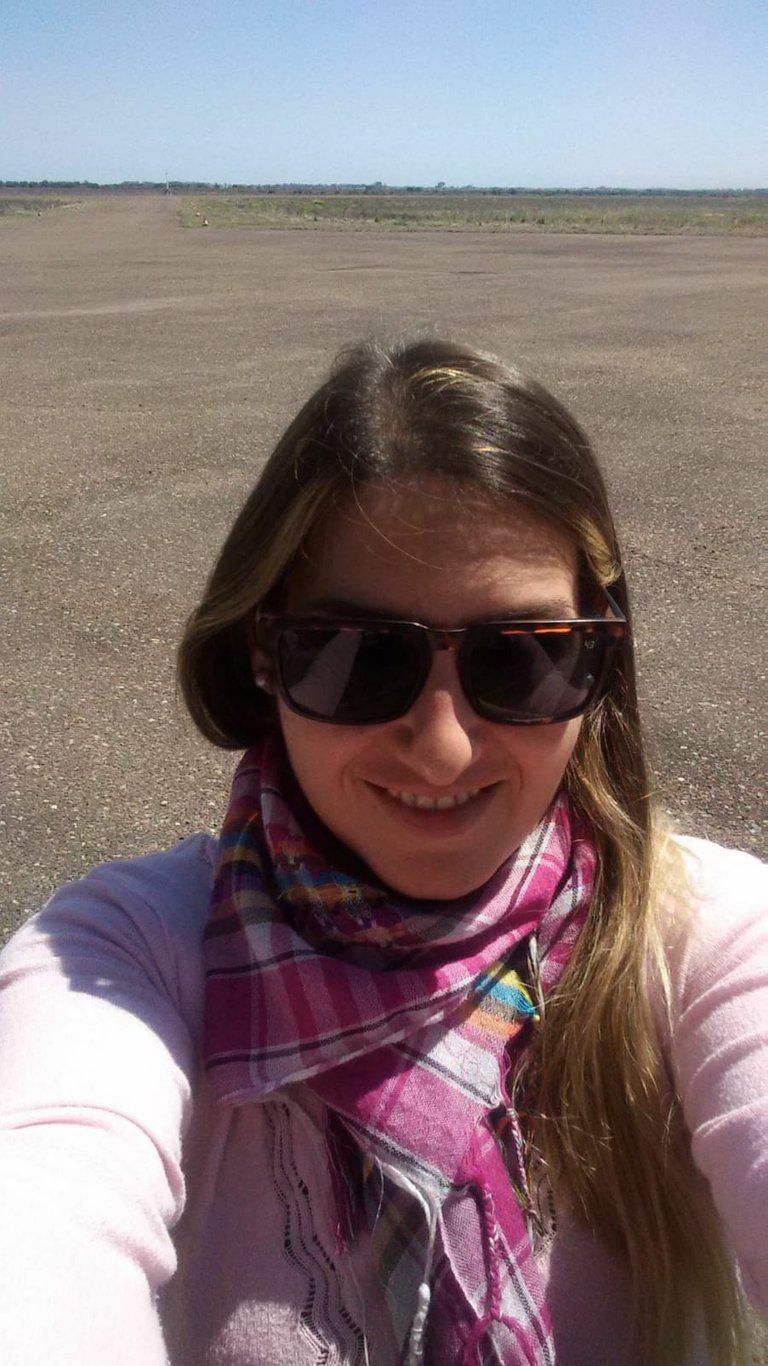 I tell you that my father Nicolás, is a Civil Pilot of the Argentine Air Force, today he plays the role of Head of the Aerodrome in my hometown, but he is hoping to retire soon to enjoy his life and family a little more. I'm sure those papers will come out soon and we'll be able to see each other!
Nicolas, my dad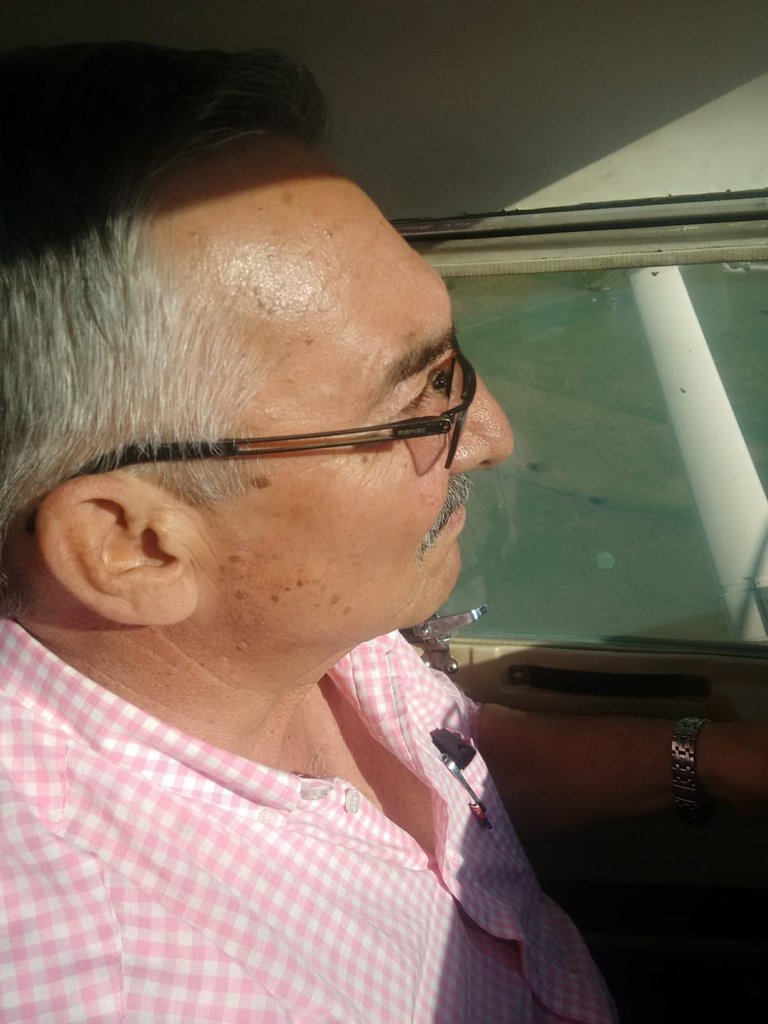 Since I was in my mother's belly back in '83, my father was doing the pilot course and had to accumulate flight hours, that is, experience, and for that you have to fly !! So my mother accompanied him, waiting for me, and then for my brothers. According to her, they were beautiful experiences that she would repeat again.
Ready for take off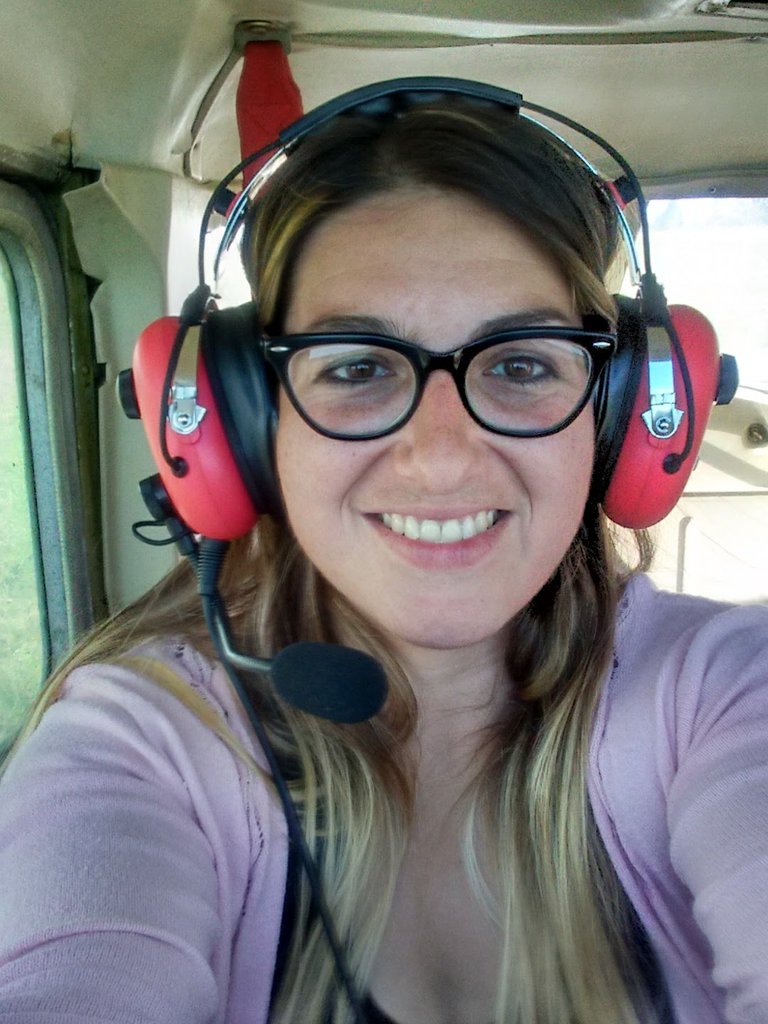 I believe that I inherited that FREEDOM from my father. That desire to know, to investigate, to know, to know what is beyond my nose, to know all the possibilities, all the edges, all the angles. Analyze the world from above, not stay with what they tell me, but go out to see it with my eyes. That freedom to fly where the wind takes me, as you have seen in other posts, I love to travel, and I owe that to him.
THE TAKEOFF
I take his examples when I have a problem, he taught me to GET OUT of focus a little, to abstract, analyze, wonder, respond, question and with a clear objective and goals to be able to go down to earth to expand the conclusion. This is how I often face problems and try to be within subjectivity, quite frank and sensible with myself and with others.
View from the sky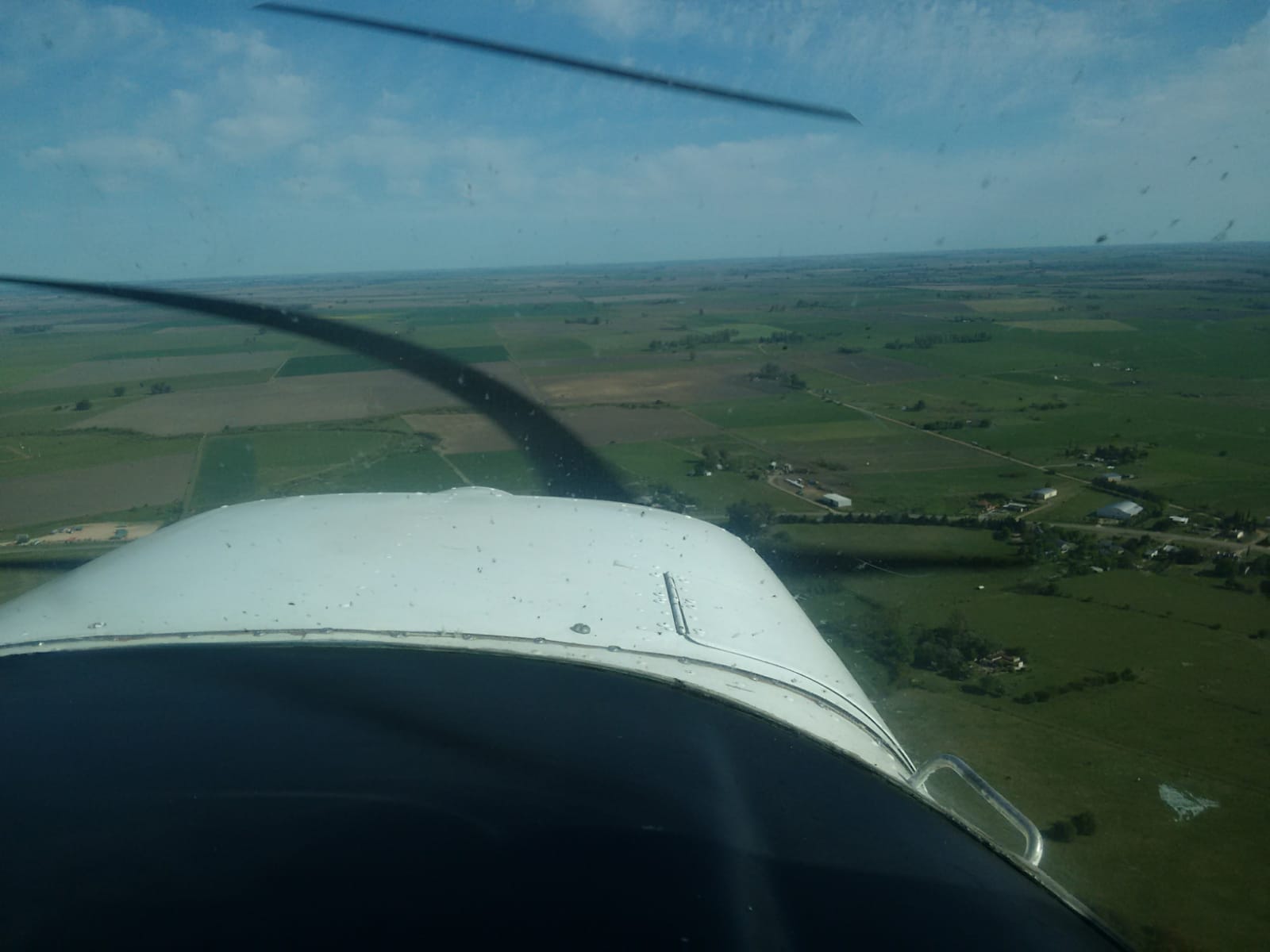 Another lesson that my dad left me is that no matter what others think, when you do things always do them from the heart, which is where the best of each comes from, no matter how silly, small and insignificant it may seem to us, always Is the best option. Thanks daddy for your advice !!
LANDING AND ADRENALINE
The last time we flew together was back in 2016 at the Urdinarrain aerodrome, where my dad has good friends and fellow pilots. I remember it was a beautiful sunny day, we hadn't flown together for a few years and reliving that feeling was amazingly incredible!!
Urdinarrain from above
Here I leave you photos and a couple of videos from that day, I don't remember what cell phone I had at that time, I owe you the data. I hope you have a great day and a great dad like mine!! See you in the next post!! Arrivederchi!!
mimi05

ESPAÑOL
¡Hola!¿Qué tal amigos? ¿Cómo los trata el jueves? Espero que muy bien!! Hoy estuve buscando unos archivos en la pc para un trabajo de investigación que estoy realizando, y me encontré con un hermoso recuerdo de hace unos años atrás cuando fuimos a volar con mi padre. De hecho fue la última vez que volamos juntos!!
Llegando al hangar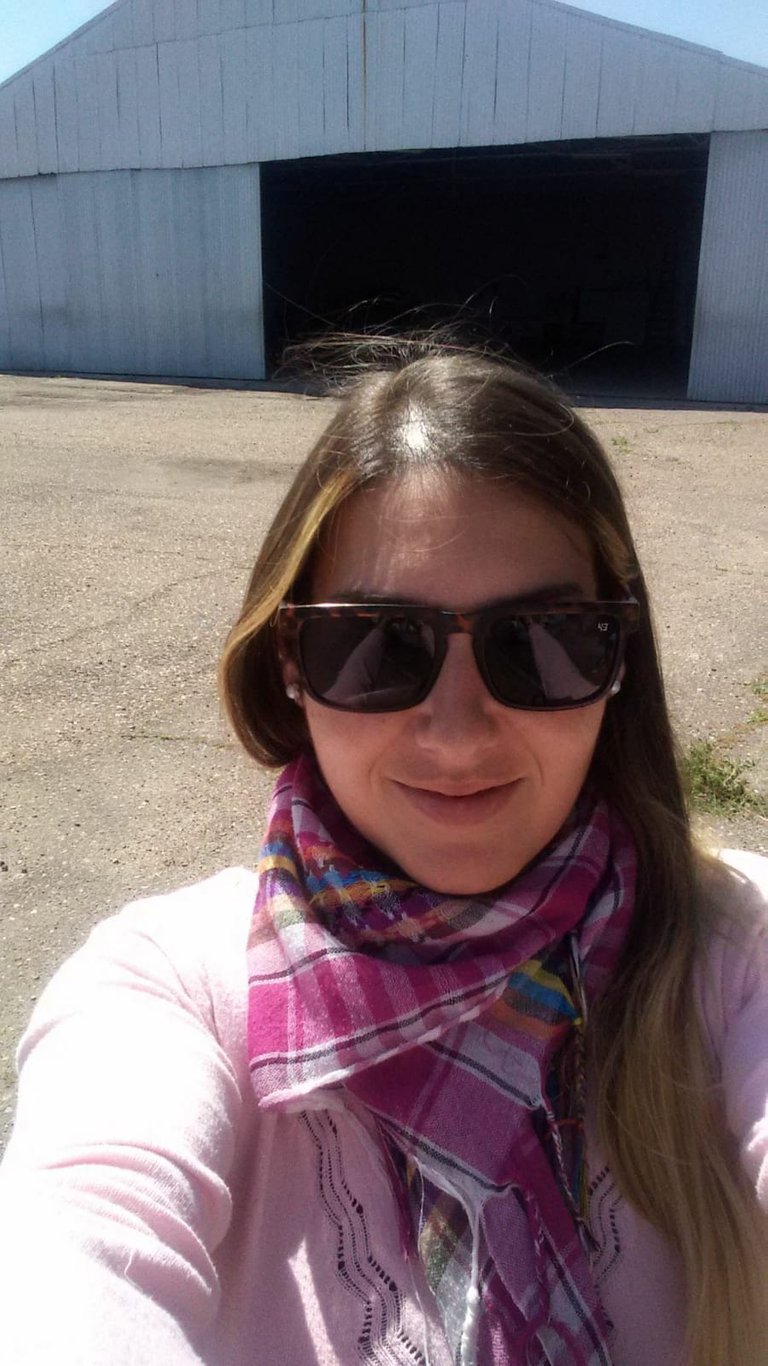 Pista despejada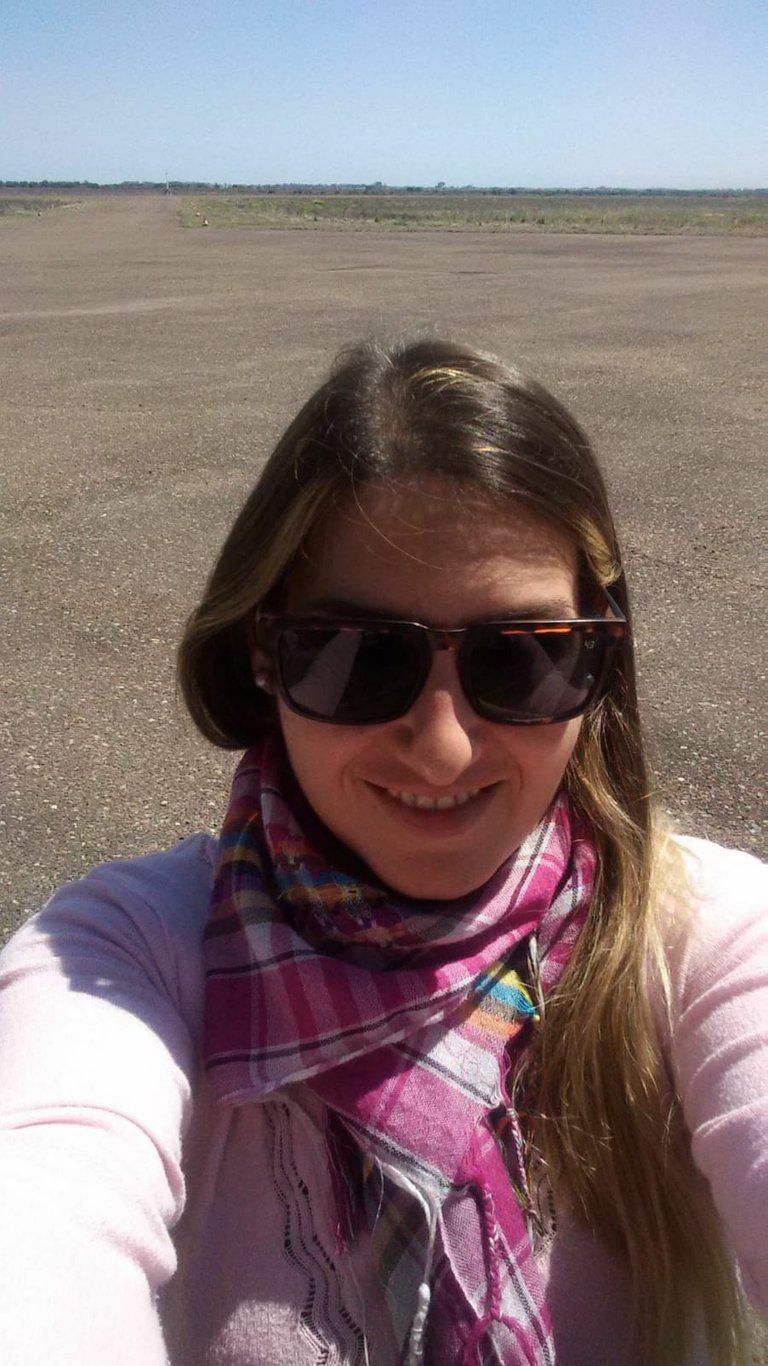 Les cuento que mi papá Nicolás, es Piloto Civil de Fuerza Aérea Argentina, hoy desempeña el rol de Jefe de Aeródromo de mi ciudad natal, pero está esperando jubilarse pronto para disfrutar de su vida y familia un poco más. Estoy segura que pronto saldrán esos papeles y podremos vernos!.
Nicolás, mi papá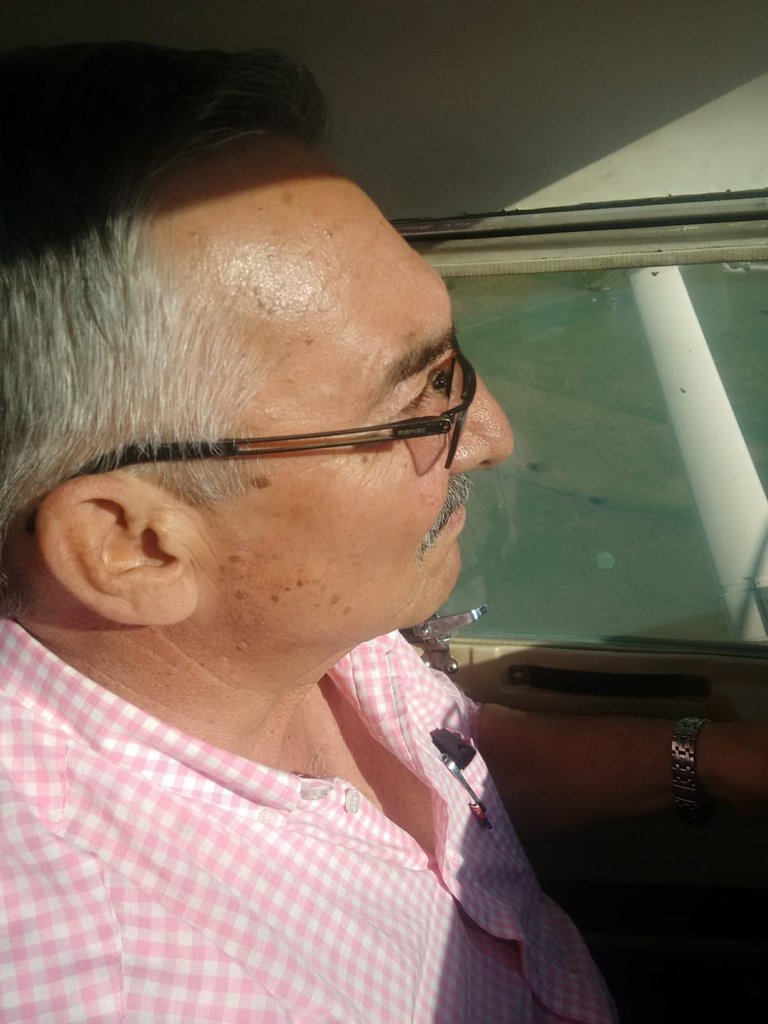 Desde que estaba en la panza de mi mamá allá por el ´83, que mi papá estaba haciendo el curso de piloto y debía acumular horas de vuelo, es decir, experiencia, y para eso hay que volar!! Asique mi mamá lo acompañaba estando embarazada de mi, y luego de mis hermanos. Según ella, fueron experiencias hermosas que volvería a repetir.
Lista para el despegue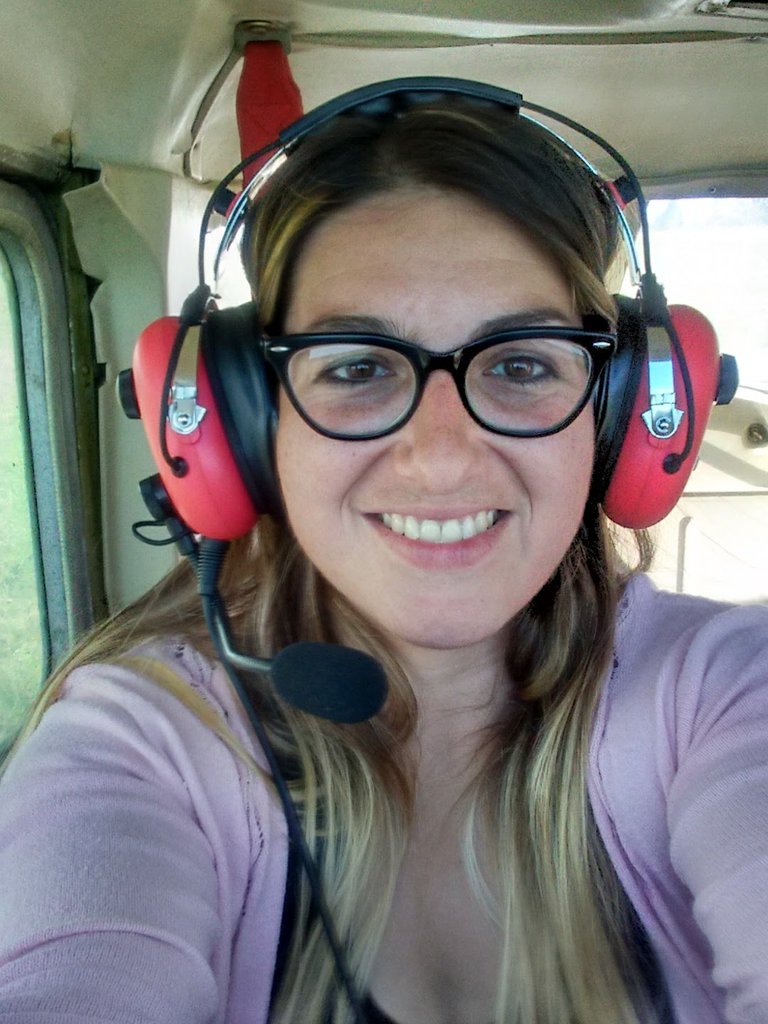 Yo creo que heredé de mi padre esa LIBERTAD. Ese deseo por conocer, por investigar, por saber, saber qué hay más allá de mis narices, conocer todas las posibilidades, todas las aristas, todos los ángulos. Analizar el mundo desde arriba, no quedarme con lo que me dicen, sino salir a verlo con mis ojos. Esa libertad de volar hacia donde me lleva el viento, como ya habrán visto en otros post, amo viajar, y eso se lo debo a él.
EL DESPEGUE
Tomo sus ejemplos cuando tengo un problema, él me enseñó a SALIRNOS un poco del foco, abstraerse, analizar, preguntarse, responderse, cuestionarse y con un objetivo y metas claras poder bajar a tierra para explayar la conclusión. Es así como enfrento muchas veces los problemas y trato de ser dentro de la subjetividad, bastante franca y sensata conmigo y con los demás.
Vista desde el cielo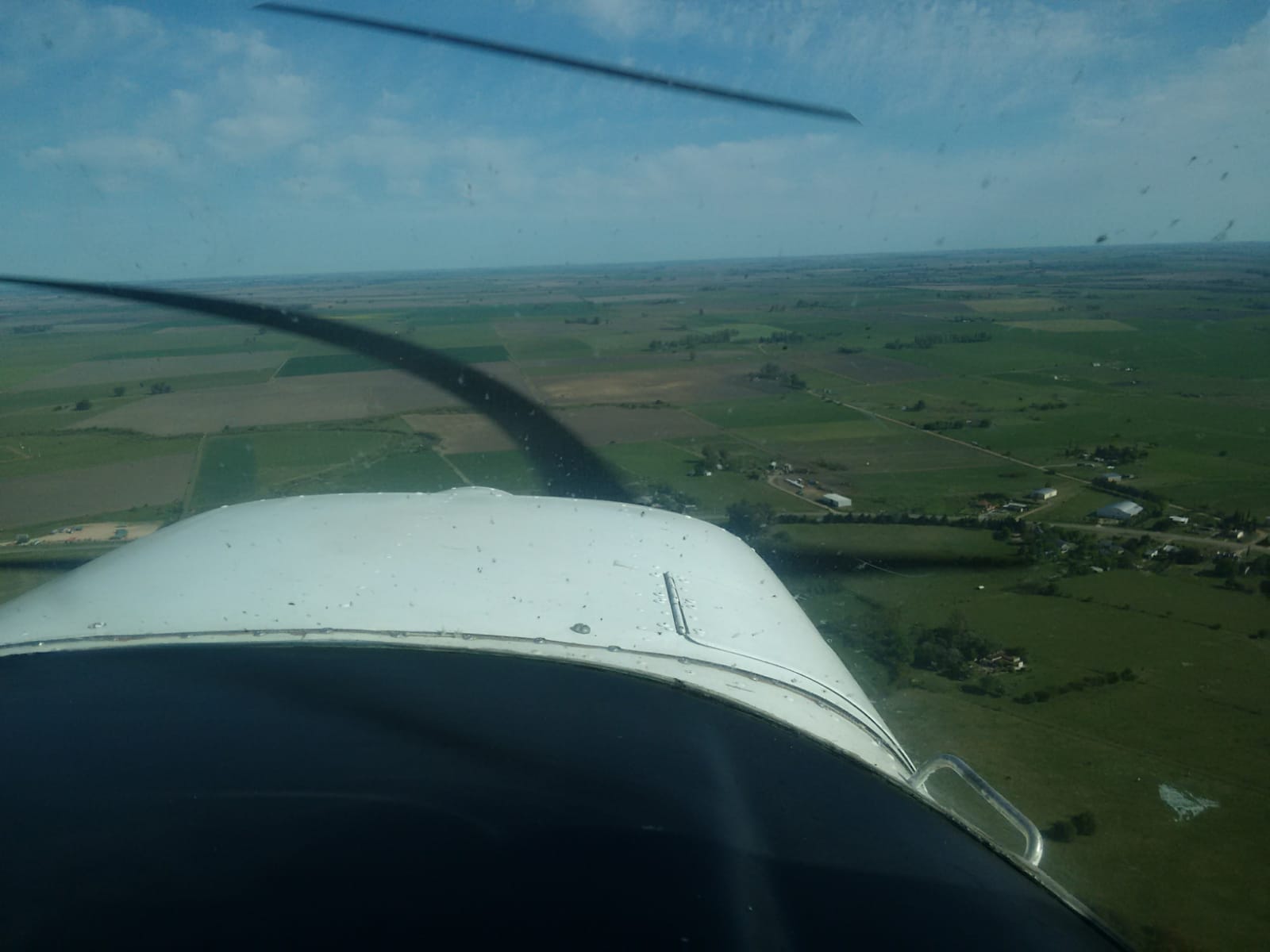 Otra enseñanza que me dejó mi papá es que no importa lo que piensen los demás, cuando hagas las cosas siempre hacedlas desde el corazón, que es de donde sale lo mejor de cada uno, por más tonto, pequeño e insignificante que nos parezca, siempre es la mejor opción. Gracias papi por tus consejos!! Más de una vez me acordé de ti y de tus palabras. Te amo y te extraño!!
ATERRIZAJE Y ADRENALINA
La última vez que volamos juntos fue allá por el 2016 en el aeródromo de Urdinarrain, donde mi papá tiene buenos amigos y pilotos colegas. Recuerdo que fue un día de sol hermoso, hacía unos años que no volábamos juntos y revivir esa sensación fue asombrosamente increíble!!
Urdinarrain desde arriba
Aquí les deje fotos y un par de videos de ese día, no recuerdo qué celular tenía en ese entonces, les debo el dato. Espero tengan un gran día y también un papá tan genial como el mío!! Nos vemos en el próximo post!! Arrivederchi!!
mimi05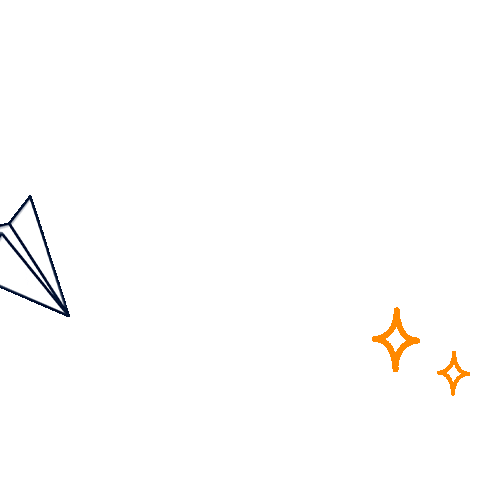 ---
Posted via proofofbrain.io