Finally some real Transfer activity for Manchester United
This transfer window has been A nightmare for Manchester United.
The club was linked to dozens of players but negotiations fell flat and the players moved elsewhere.
But finally Manchester United are making another signing.
They are in advanced talks and have almost signed Edison Cavani.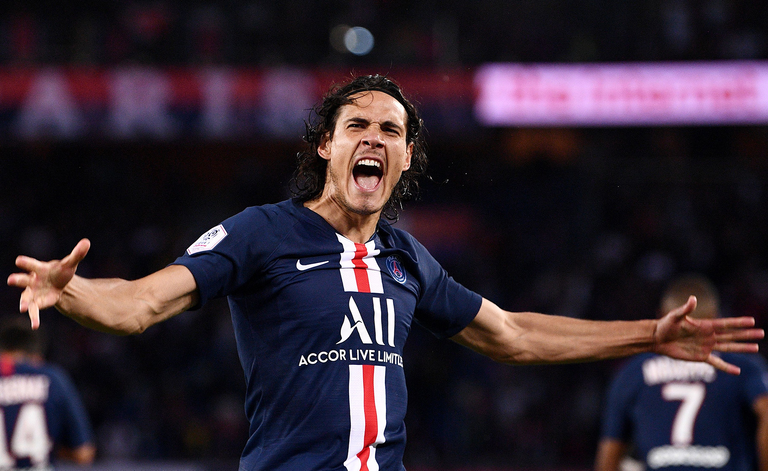 source
The Former PSG striker is due to fly into England, Manchester on Sunday to join Manchester United. Although there is no deal yet, it is likely Cavani will join the club on A two-year contract.
The news has sparked A big debate and I am now going to discuss my opinions and my thoughts on the opinions of others.
Pundits were eager to point out that Edinson Cavani is 33 and that because this deal is happening very close to deadline day it is A "panic buy".
Manchester United have been guilty of panic buys over the recent seasons but although many see this is A panic buy I disagree.
Edinson Cavani was previously linked to Tottenham and Leeds United when the Transfer window opened. Cavani is also A talented world class striker his work rate is fantastic and despite him being 33 years old I think we will see 2-3 fantastic seasons for whichever club gets him.
I have actually made 2 previous posts a few months back detailing why Cavani should leave PSG here
And this one all the way back in march here
Edisnon Cavani is A player that has been on my watch list for over 3 Years now ever since Neymar joined PSG in fact.
He is Still A quality player and as long as the wages are not demanding I think it would be A good deal for the club.
Remember He left PSG following a disagreement with Neymar and feels he has more to give to European football.
Despite it being A short term deal I feel the Youth will also like this news they get the possibility of playing alongside A player who has been In European football and Has an entire football career of experience.
This does not change my stance on Ole however for me he has got to go he will not win trophies he's just not A winner and if Manchester United do not finish in the top 4 He should 100% go!.
This concludes my post thanks for reading as always let me know below your thoughts.