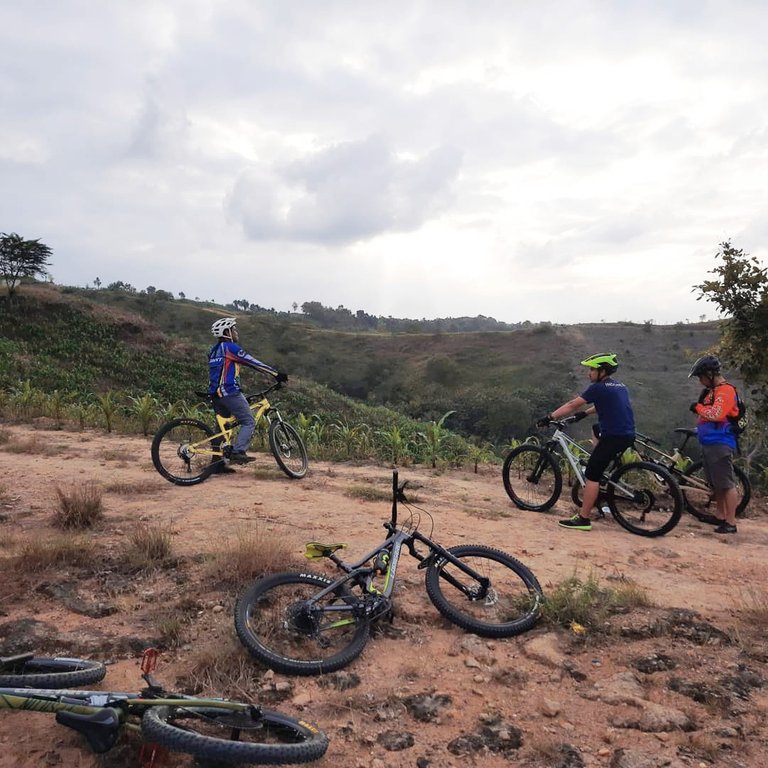 Activities on Thursday, 21/1/2021.
Greetings of friendship.
On this occasion, I will share a few short stories about my life journey or activities that I went through on Thursday, 21/1/2021, where on that day I did not do many activities.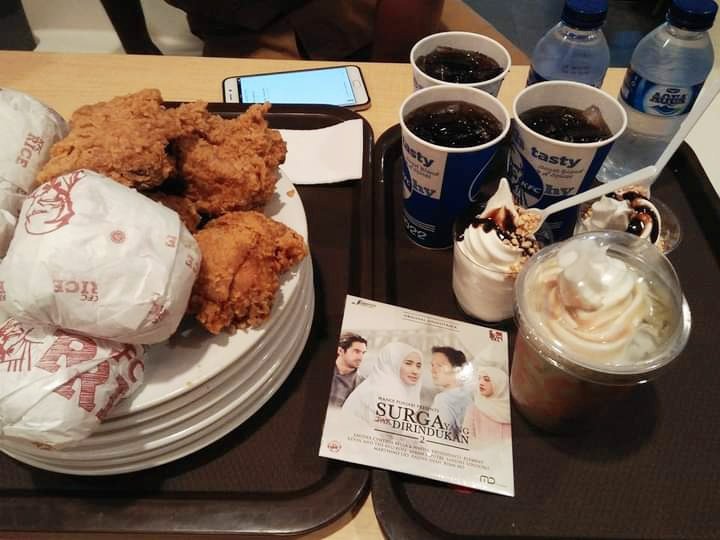 After waking up, the beautiful morning was covered with drizzling rain, the weather brought cool air. The coolness does not make me lazy, with enthusiasm I go straight to the bathroom to clean myself. After cleaning myself, I immediately put on my clothes and prepared my needs to go to work.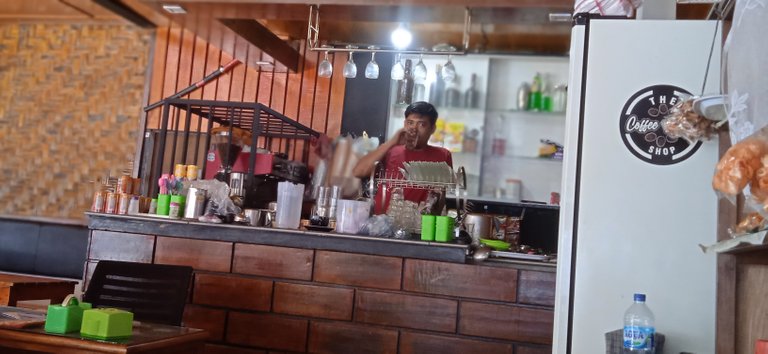 Before leaving for work, my family and I enjoy breakfast first. This breakfast menu is prepared by my beloved wife, white rice and fried chicken and hot tea have been served on the dining table, we enjoy this menu together with great pleasure and gratitude for the gifts and sustenance that have been given by God Almighty.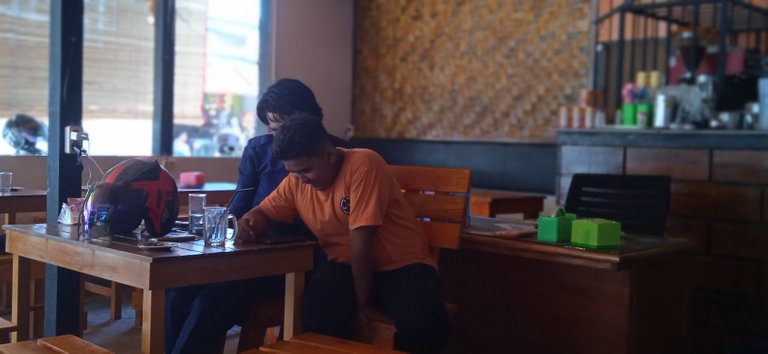 After breakfast, the children and I immediately left to start the next activity. I headed to the work location, while the children headed to school, we left by car, this was due to the drizzling rain that continued to soak the earth that morning.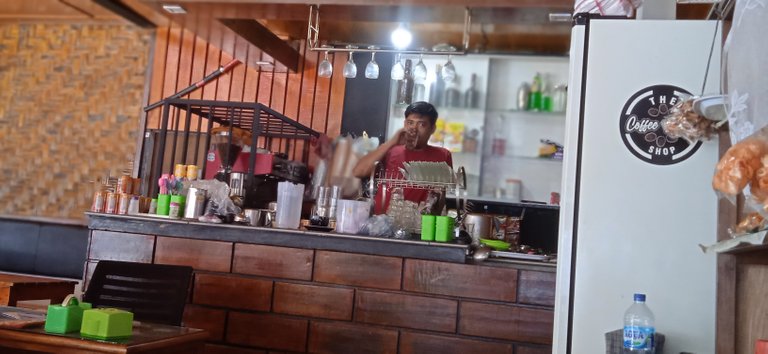 Upon arrival at work, I immediately washed my face and washed my hands before starting my activities as a Barista. I do this daily work until work time is over, I prepare various types of drinks that have been ordered one by one for customers. The most popular drinks where I work are drinks of various types of coffee such as Espresso Coffee, Aceh Typical Coffee, Solong Coffee, Late Coffee, and Sanger Coffee. I serve the coffee drink in cold and hot conditions. In addition to coffee drinks, customers also order a lot of tea drinks with various variations, various types of fruit juice drinks and milk with a variety of flavors.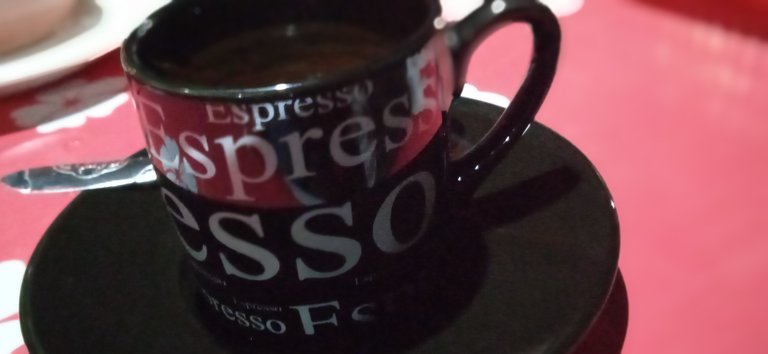 Activities as a Barista are indeed full of challenges, there are many things we have to learn before plunging into that world, of course, how to serve various types of drinks with good taste when enjoyed by connoisseurs. After work I immediately returned home to rest for a moment.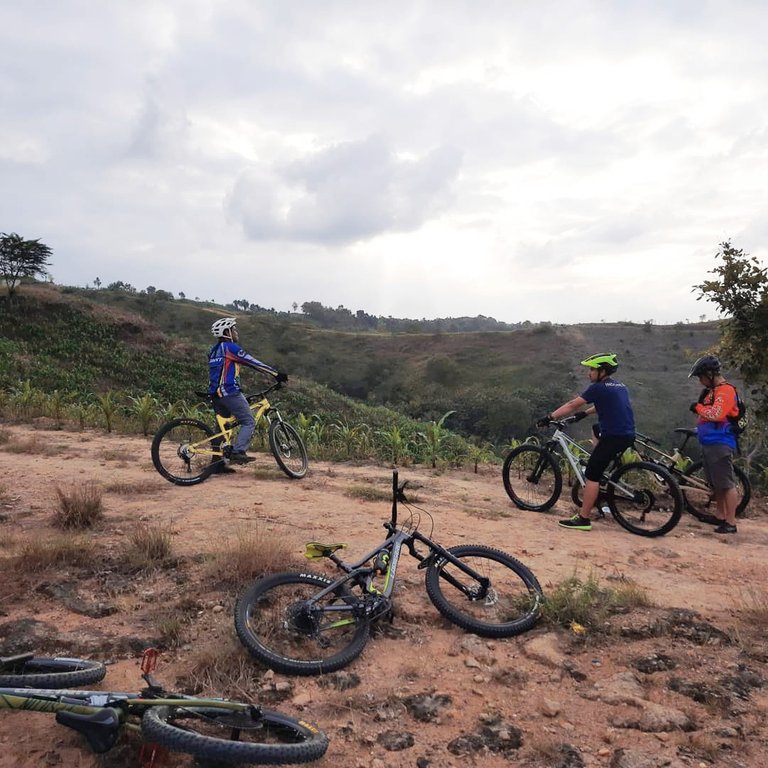 After resting at home, the evening evening greeted me beautifully, I immediately rushed to get ready to exercise with my friends. That afternoon the sport we did was cycling to the top of the hill, Mount Cot Gomban, which is 5 kilometers from where I live, cycling is one of the sports that I do very often. After a few hours of cycling exercise with my friends, I immediately returned home to carry out the next activity.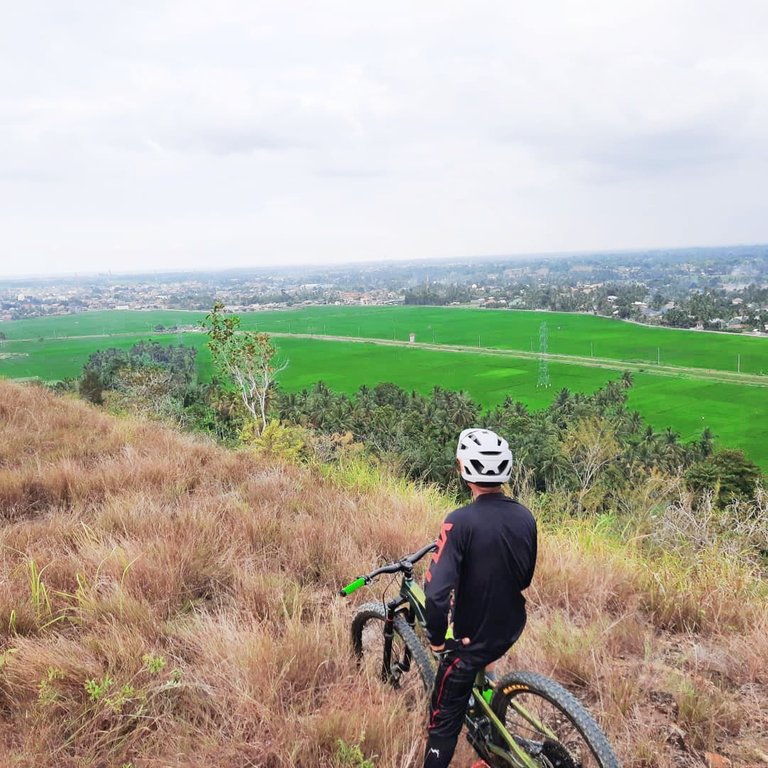 At night, I don't do many activities with my beloved family. Together with our beloved children and wife we ​​went to one of the food vendors to enjoy dinner together, we enjoyed that dinner at De Paya Cafe & Resto which is only a few kilometers from where I live. Enjoying dinner with your family in this place is very comfortable, the place above the reservoir makes the atmosphere of this place feel comfortable from the noise. The cool air envelops the night here, the lights that illuminate the place make this cafe & restaurant very beautiful.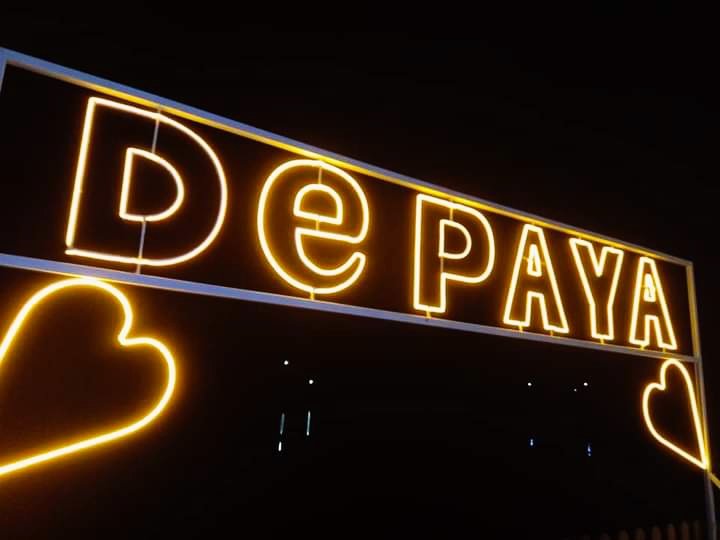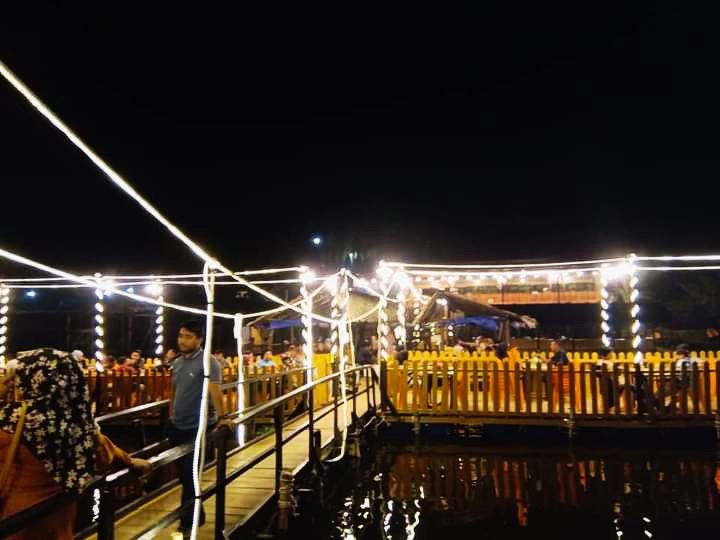 A few hours of enjoying dinner with our family made us happy, until finally we returned home to rest.