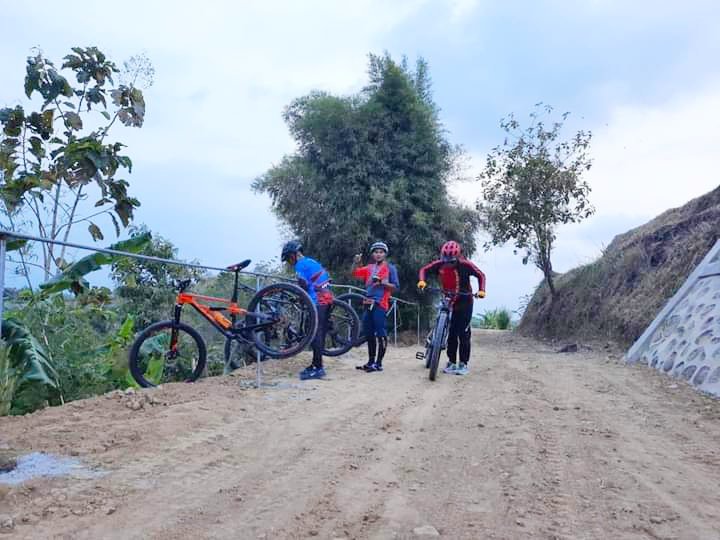 The Life Journey That I Went. Activity, Exercise and Reminisce with Family.
Life is a gift that we have to be grateful for no matter what happens, life is a reality that is able to give people to realize what they want.
On this occasion, I would like to share a little about the days I went through, a very pleasant journey accompanied by gratitude to God Almighty. Wednesday, March 3, 2021.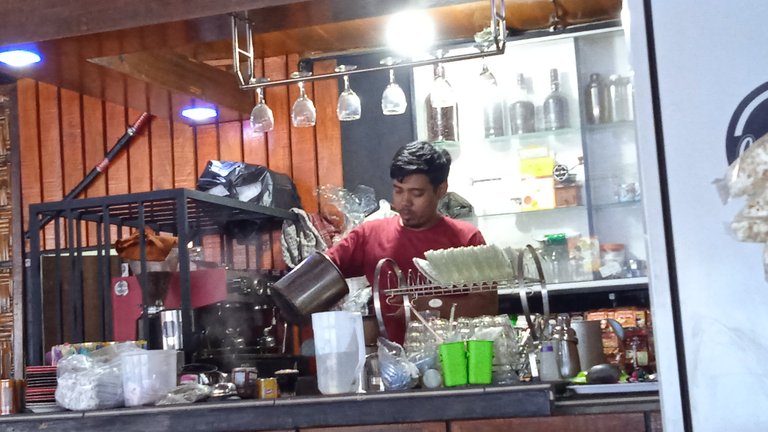 Starting from morning activities, what I do is carry out my usual routine, namely working to meet family needs, working as a barista is my current job. After enjoying breakfast at home, I immediately went to work, that day I was a little late for work.
My delay in going to work because I wake up a little late, the feeling of tiredness, fatigue and lethargy that surrounds my body may make it happen, or lack of rest during the last few days makes me fall asleep and wake up late.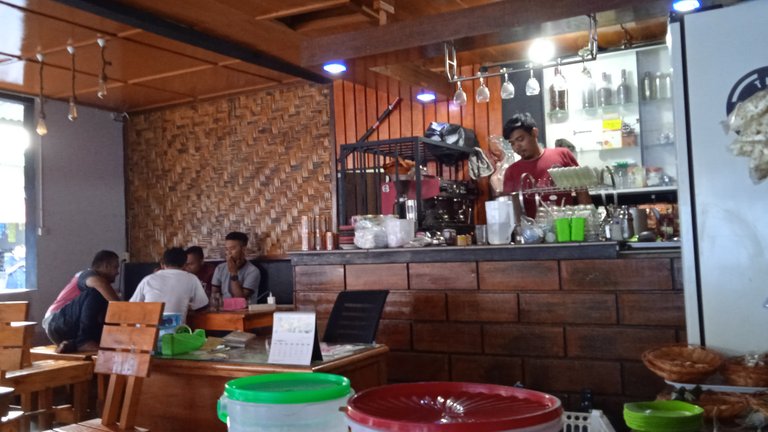 Arriving at the work location, I immediately started my activities as a Barista. Preparing some coffee drinks that have been ordered by consumers through the waiter, I do this work with great enthusiasm and sincerity. Order after order, I prepare one by one, I mix various types of drinks in such a way as to produce quality drinks that have a delicious taste. I went through this activity until my work ended in the afternoon.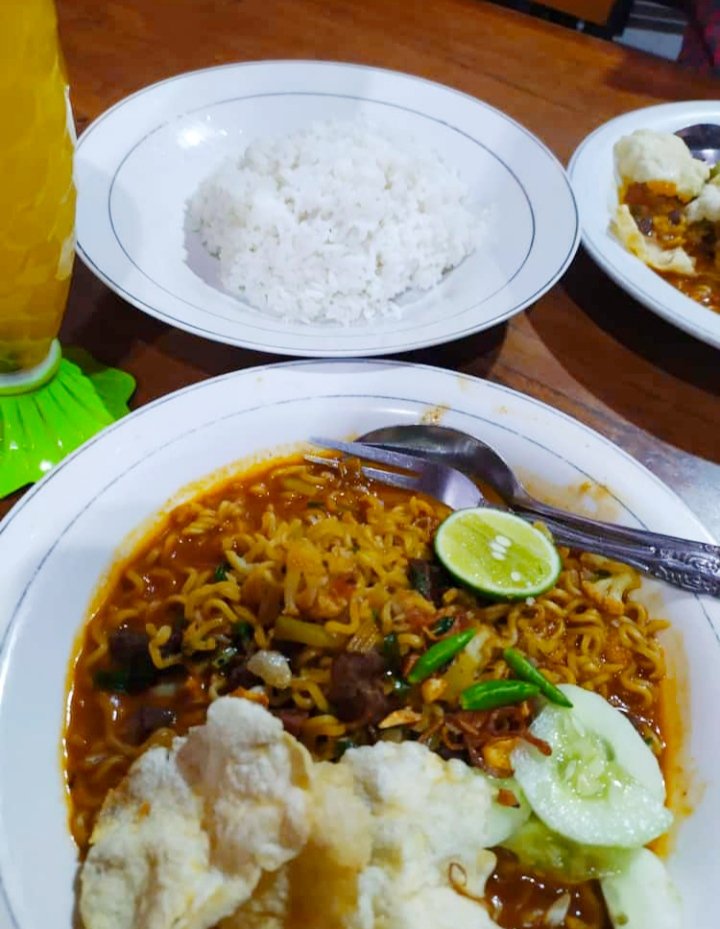 In the afternoon I returned home to rest and gather with my family, a portion of noodles cooked by my dear wife accompanied my lunch at home. After enjoying the food, I immediately took a break from all my daily activities.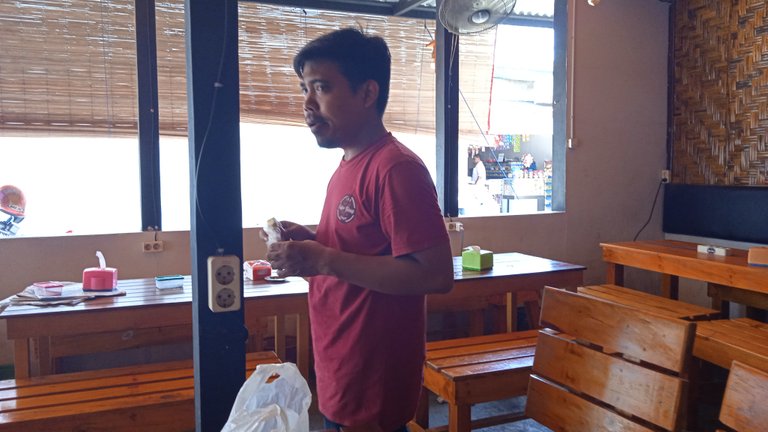 When dawn greeted the afternoon, I immediately stepped into the bathroom to clean myself and rushed to carry out sports activities, the sports I did were cycling with friends, Painting Dusk on the Peak By Cycling.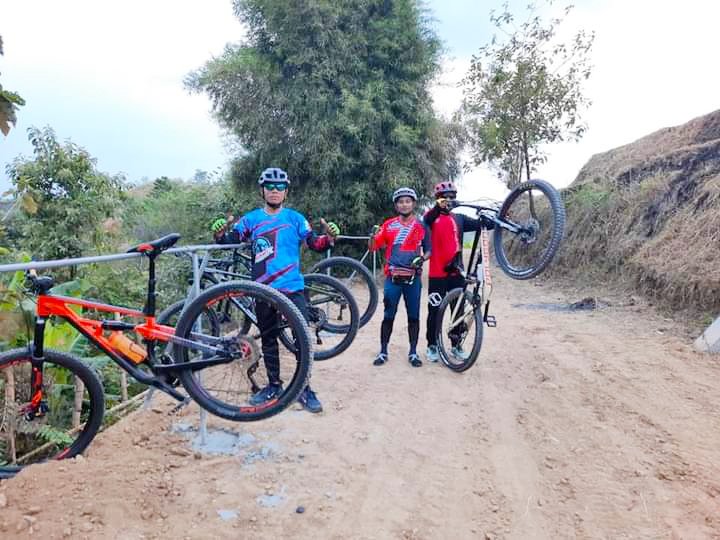 I want to feel myself painting that evening, its natural beauty is able to soothe the eyes and make fatigue disappear instantly.
A beautiful and sunny afternoon started my exercise, that afternoon I and some friends carried out cycling activities as usual, cycling is a sport that I often do for body fitness and health.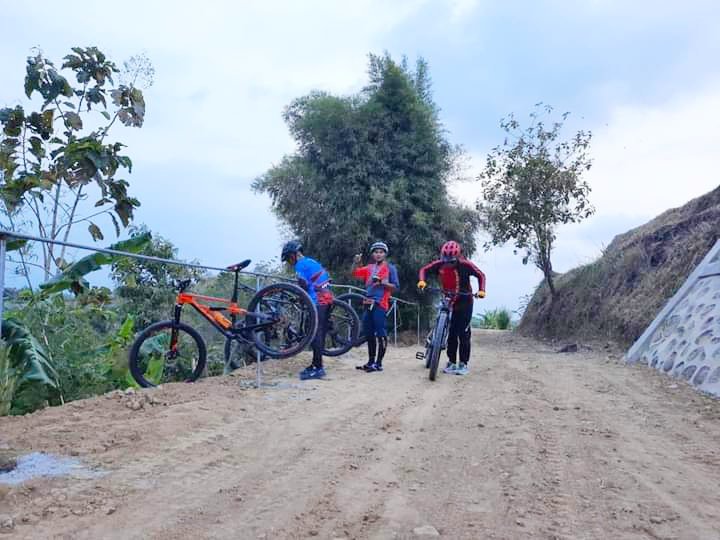 Gathering at the village siskamling post, some friends and I agreed on the goal of cycling at that time, after the negotiations were over, we agreed to ride a bicycle to the top of the village hill which was not far away. Our trip there took thirty minutes to travel, the track up and down became the food of our trip at that time.
Passing through the beautiful countryside, the enchanting rice fields we reached the foot of the hilltop, we had time to take a break to unwind or rest before continuing our journey. The climbing track makes it difficult for us to conquer it, it takes extra energy to row the bike to keep going, sometimes we have to go down to refuse the bike so it doesn't fall.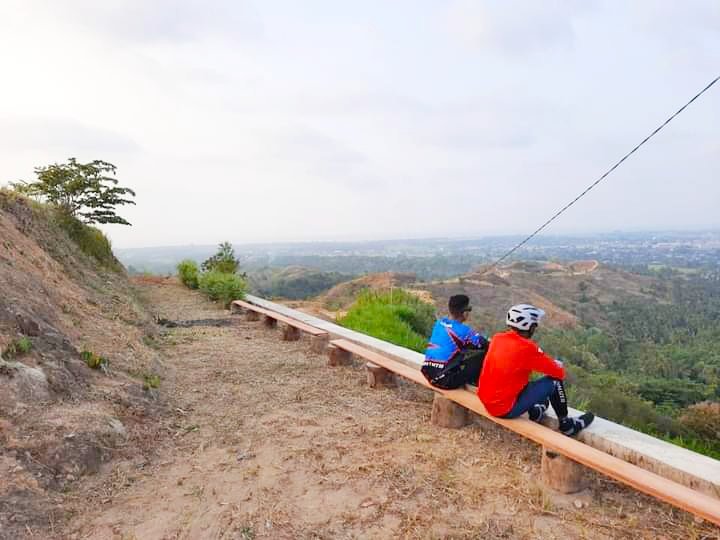 On the descending track, the foot must firmly hold the bicycle oar, the fingers attached to the brake pedal on the bicycle handlebar, full concentration is needed when descending so that we don't slip and fall. The sweat continued to soak the body, the breath and the heart continued to play its role, the eyes remained focused on the track we were on so that finally we arrived at our destination.
Arriving at the top we had time to take a break to unwind while enjoying the beautiful natural scenery, fresh air and the breeze continued to move to accompany our rest there, mineral water and some snacks that we brought little by little we enjoyed together. This togetherness is truly extraordinary, exercising cycling with friends is able to provide an extraordinary sense of kinship, being healthy is definitely our goal to enjoy this sport.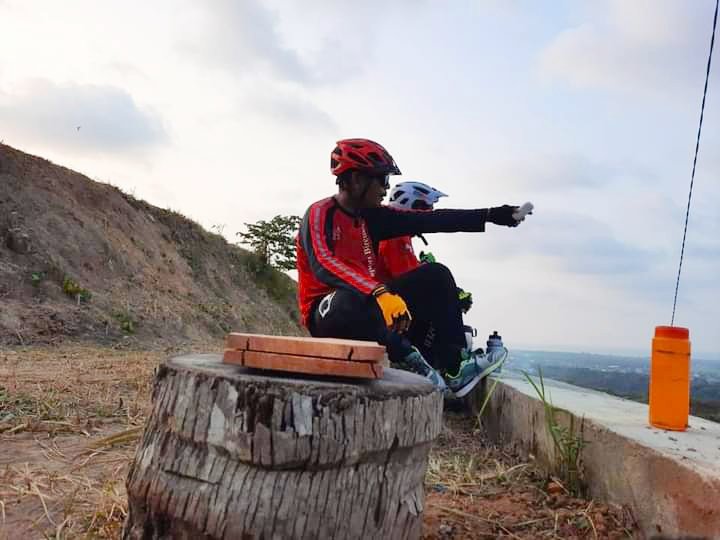 After enjoying the beauty from above the height, we immediately went back down from the top to return home, the downhill track accompanied our return journey, occasionally we had to get off the bike to push the bike so it didn't fall and get hurt.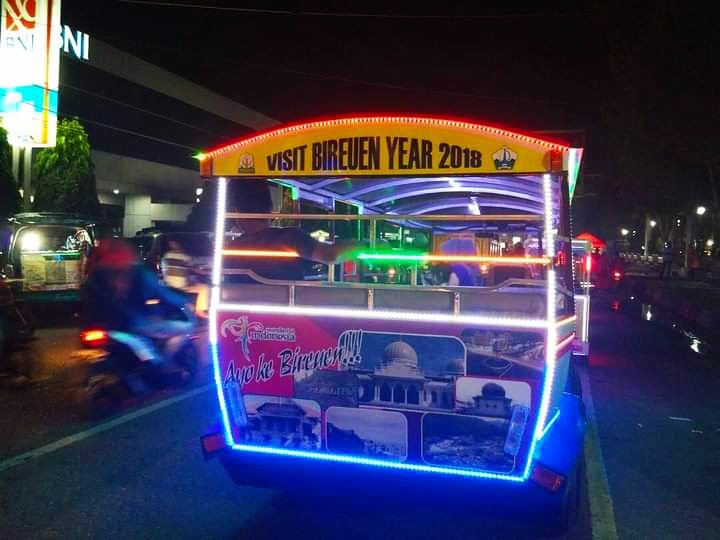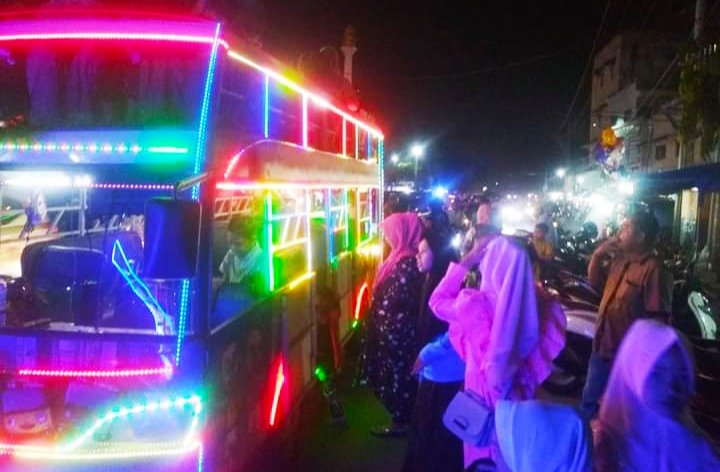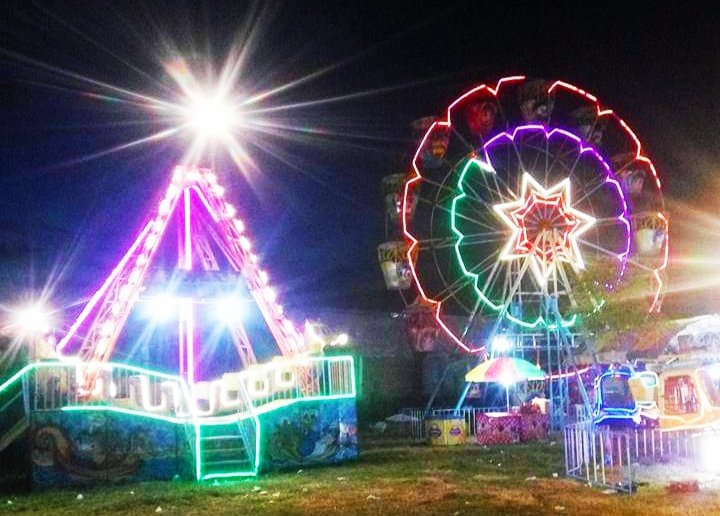 At night, the activities I do are take the children to the game attractions in the city center, games such as propeller swings, odong-odong, road trains and so on, they enjoy with great joy. For two hours we were in that place and immediately returned home to rest from all activities.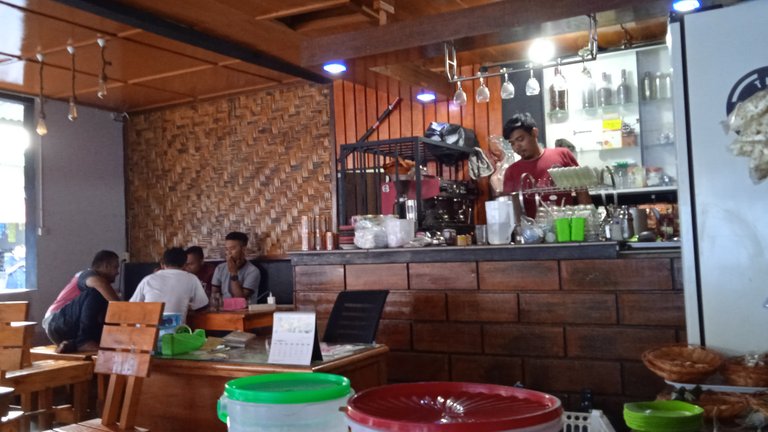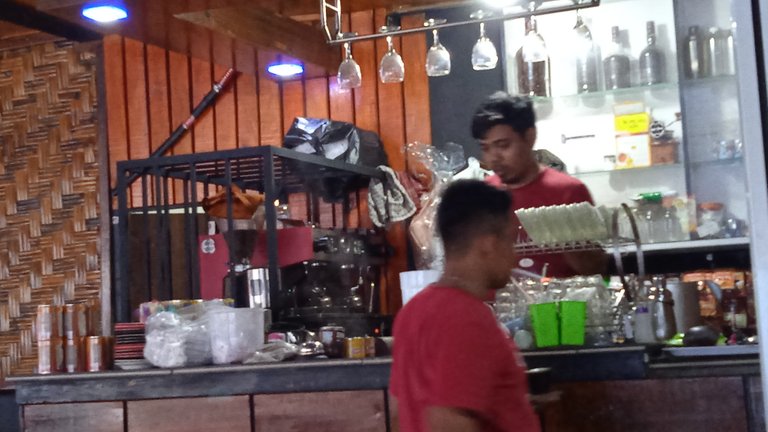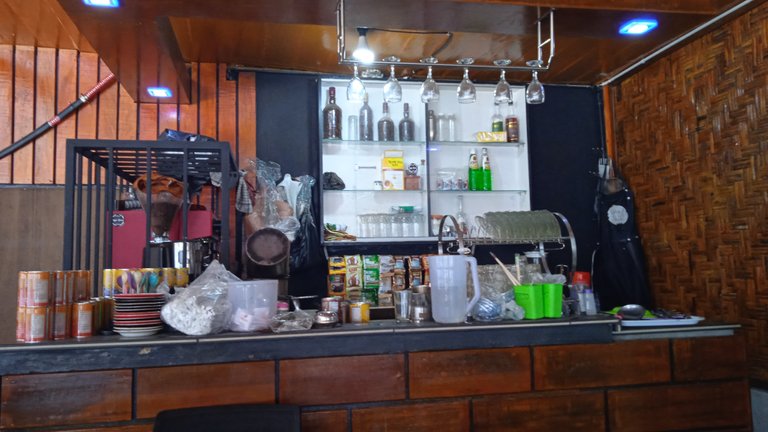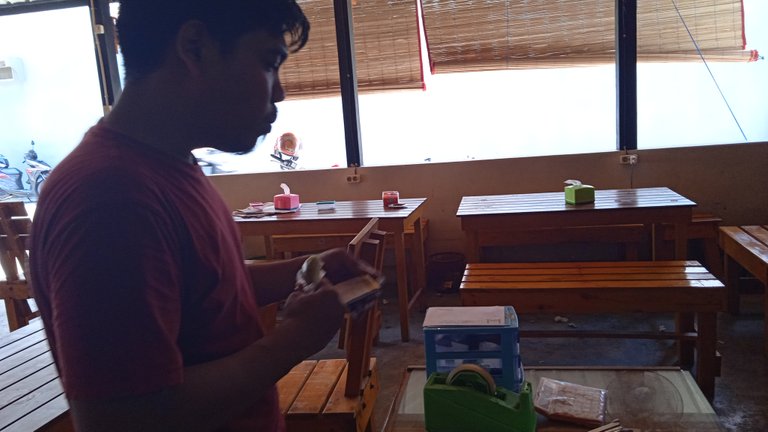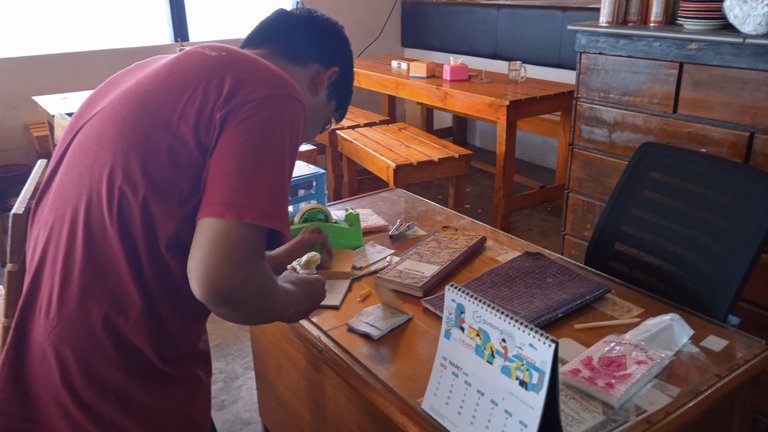 That is the short story of my life journey on Wednesday, March 3, 2021.