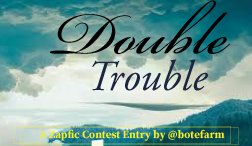 The cold wasn't the big deal, it's the behavior of the coach. The idea to put us on the training field this early morning was questionable. Being a narcissist and no care for others, he waved his hand to the left. Like sheep we followed.
...
...
An entry into @felt.buzz Zapfic Contest
It is #ZapFic! The longest running shortest story contest on the blockchain!