God & Football : A Sports Freewrite
None would have thought the primary aim of staying with Mensa was to covet his football skills and here was this amazing goal scorer listening to a Sunday blues just hours to a match. I can't wrap my head around how his brain is coping with them all but I can guess he has been doing it for long. Maybe to calm the tension down of the demands to lift the team up as the captain or the breaking of his own many goal scoring records. All in all, he was as cool as the passing morning river.
The week after our match in the Bundesliga league I decide to give it a try, some Don Moen songs and christian worship song by The Brooklyn Tabernacle Choir and many more came in handy and they helped. I am indebted to add that my chi was cool all through the match, neither did I get any vexation in the spirit unlike before when a mixed goal or chance give me bad energy of failure. Days that I was listening to these songs always ends up being a glorious day. Is there any link between God and football ?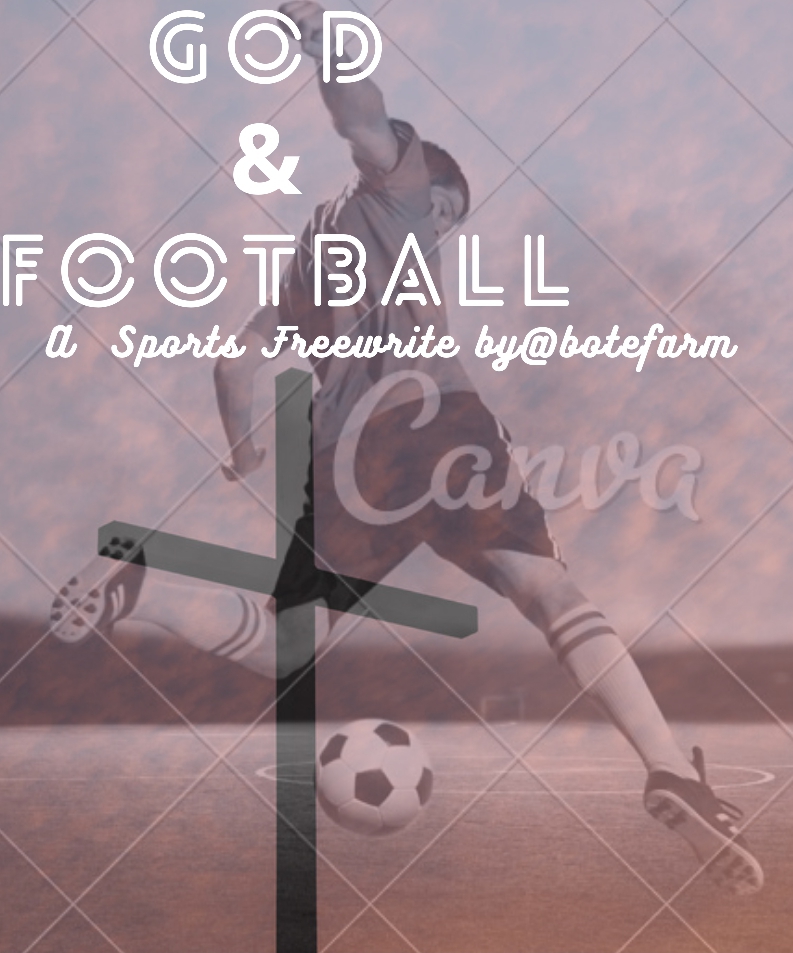 Can man pray to God for a win when it comes to football? What if the two team believes in God, who will He answers first? Has God predestinated any team to win a match ? Is God even interested in football in the first place ?
An entry into @mariannewest everyday Freewrite
---
---