The Downfall : A Sports Freewrite
After looking at Ramses come to the field with a felted slippers, i knew right there his level of hypocrisy has reached the ceiling. The coach kept on looking, it's infuriating to see a star player turned himself to such a thing, he was as close to being a captain, I guess it's gone from him now. His nonchalant attitude has cost him a lot on the field, many don't know of a lot of underneath trewason this guy has committed, leaving the club manager to deal with for the sake of the club's image.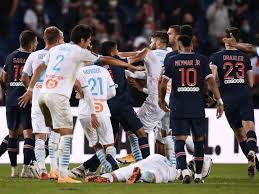 Source
One of the technical team called the coach attention to let him know he can't take this anymore,are we trying to favour this guy over all other players because he is so good on the field? His anger was boiling while the culprit kept on watching to see where he could come in and have his way.
Just right on time, he came in, the club owner and asked what was going on, he didn't mince any words but got him fired. And so started the downward roll of Ramses fame, in two year time, none could hear his name.
An entry into @mariannewest everyday Freewrite
---
---